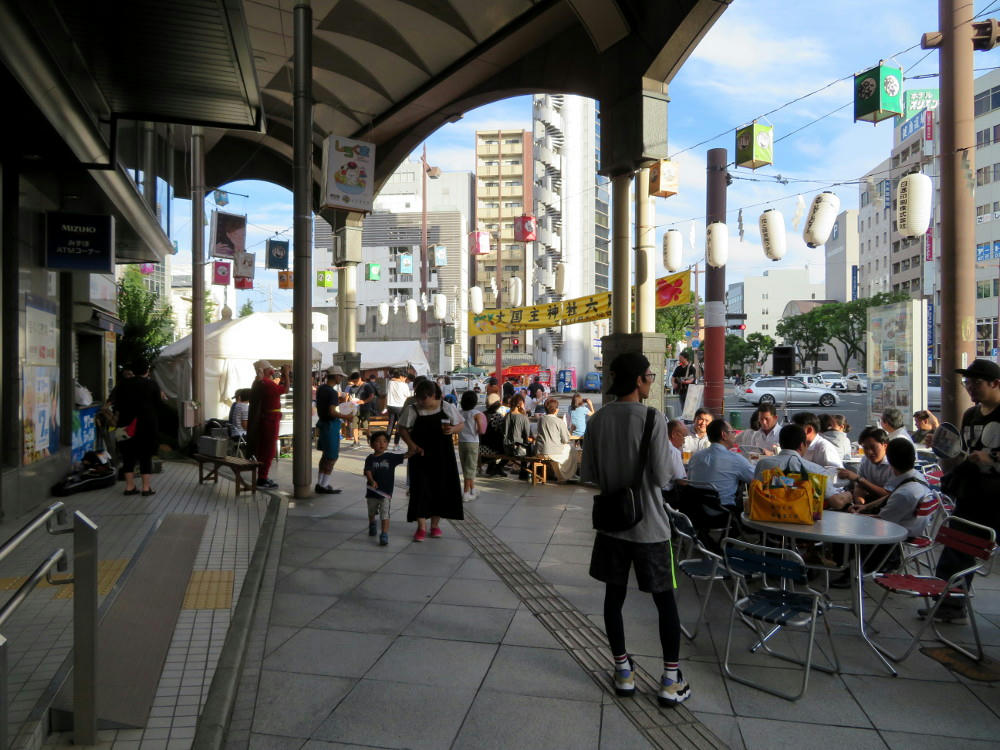 It's Rokugatsu-gou season again (June), which is celebrated at different times throughout Kagoshima prefecture, from July to early August. It's dedicated to Nariakira Shimadzu, the last of the Satsuma feudal lords of the 1800's (back when Kagoshima was named Satsuma). The merchants at the intersection of Streetcar and Izuro streets have their annual matsuri on the 11th and 12th of July in front of a small shrine (jinja) near the corner. (Terukuni Shrine has its event next Monday and Tuesday.)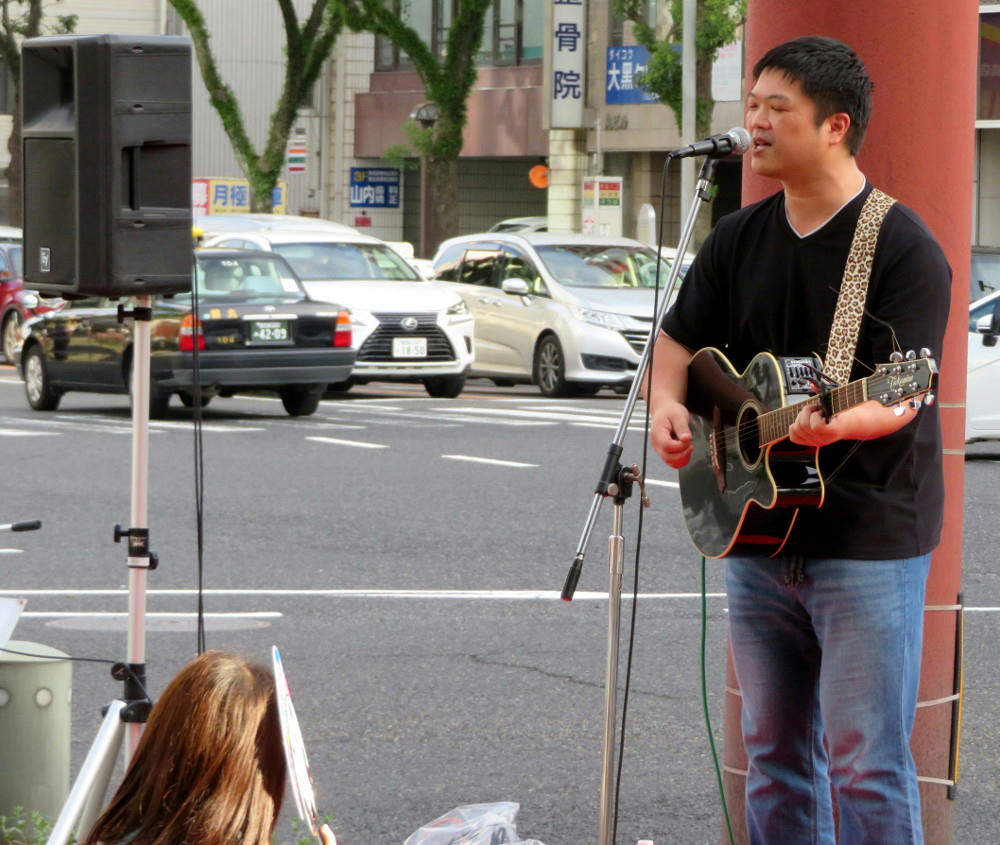 (Kazu, folk)
The food stalls sell yakisoba, some other festival foods, soft drinks, beer and shochu, and there's some live music, from 5 PM to 10 PM. Last year, things kept ending at 8:30 PM, just before I could arrive after work, or from after dinner at home. This year, because the celebration was on Thursday and Friday, I could arrive at 6 PM. Unfortunately, the one American that used to work the yakisoba grill, and would give me free beer, moved down to Yakushima island, and none of the other merchants know me, so no free beer this year. Also, the music was traditional folk songs and copyrighted theme music from Japanese movies. I just hung around on Thursday long enough to take a few photos before going home.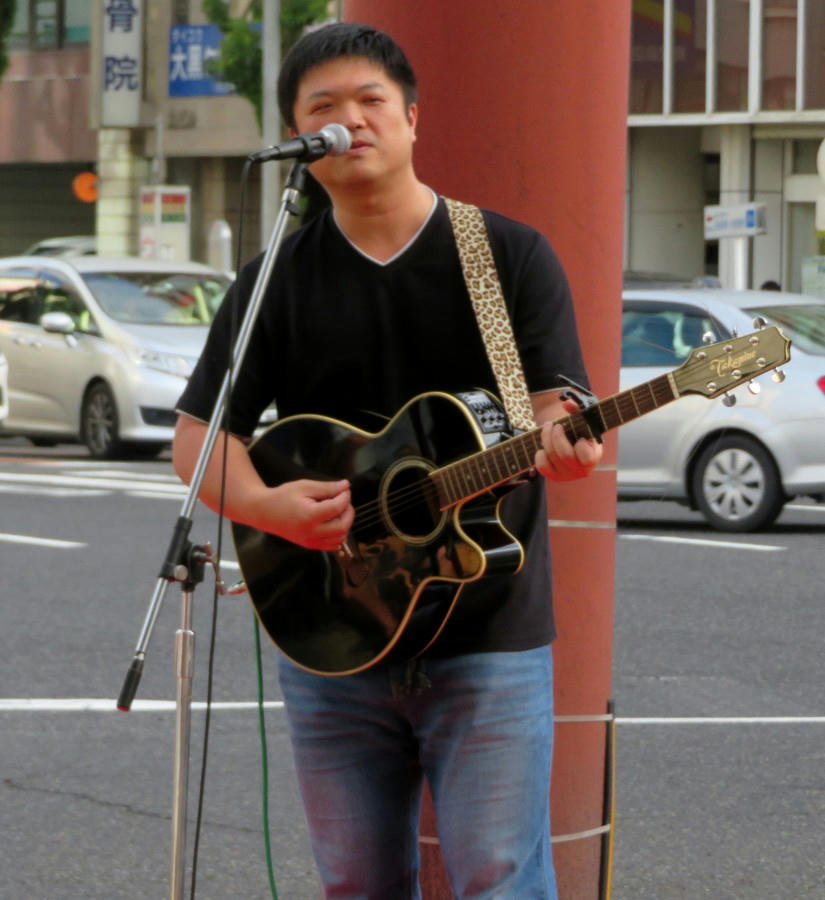 On Sunday I could find a schedule, but there were only 6-7 acts total. Kazu (above), Sayo (below), Lighthouse (no idea), Hime no Kai (Princess Association, which looks like geisha dancers from the promo photo on the schedule), Joker (no idea), some kind of a prize giveaway quiz for children, and Fomoto (the really obnoxious MC that I can't stand, who I've seen at other events).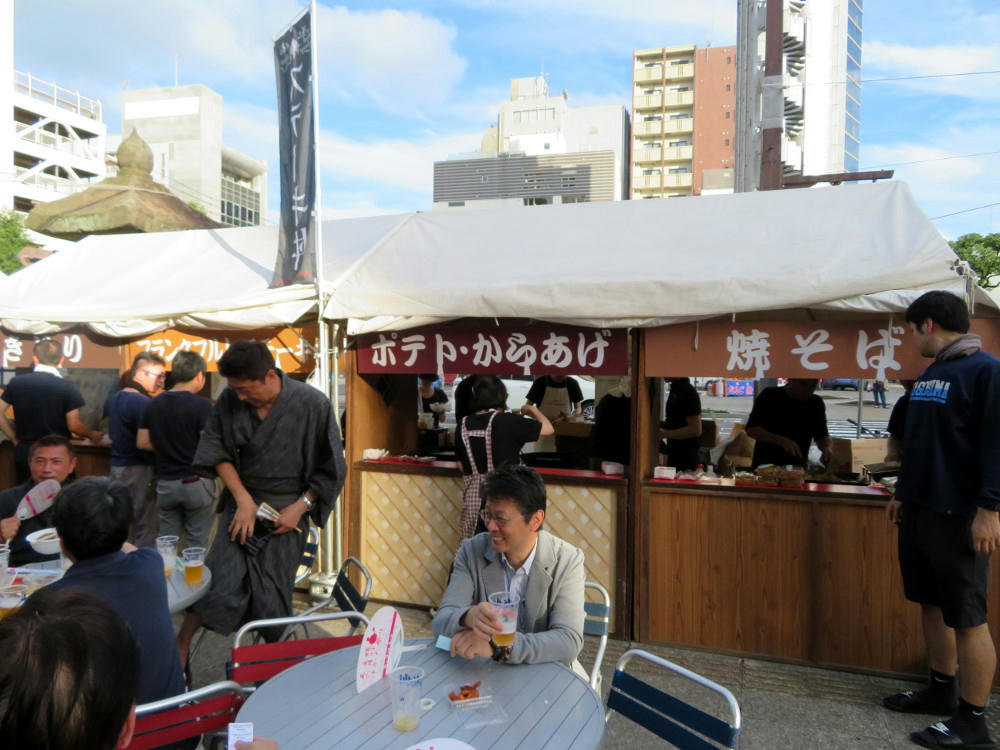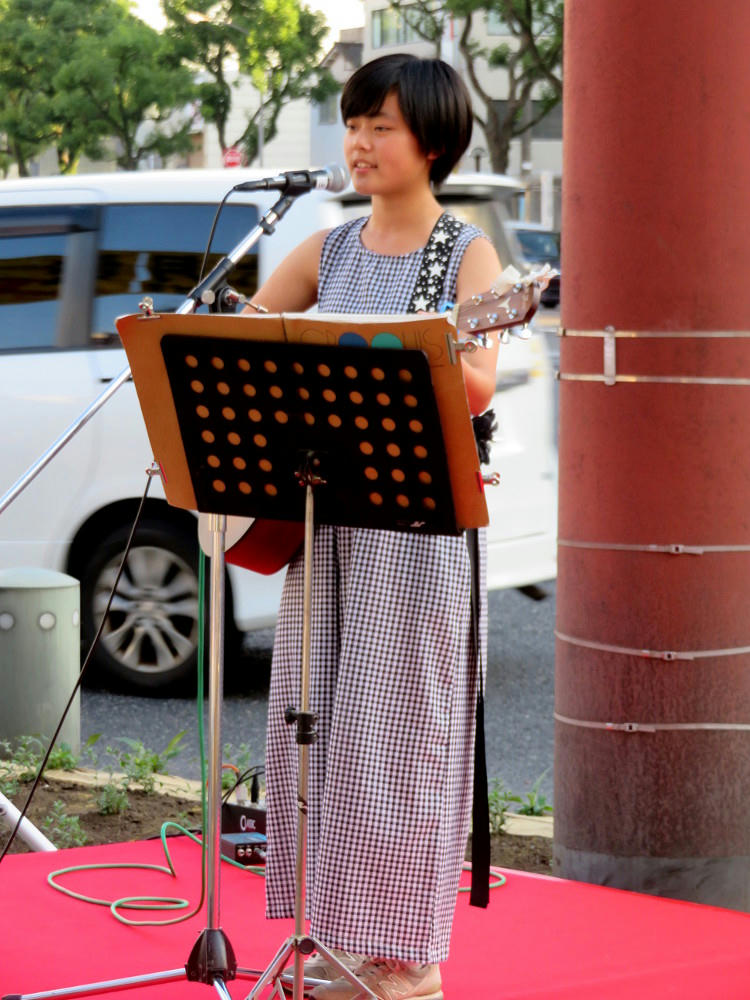 (Sayo, movie theme music)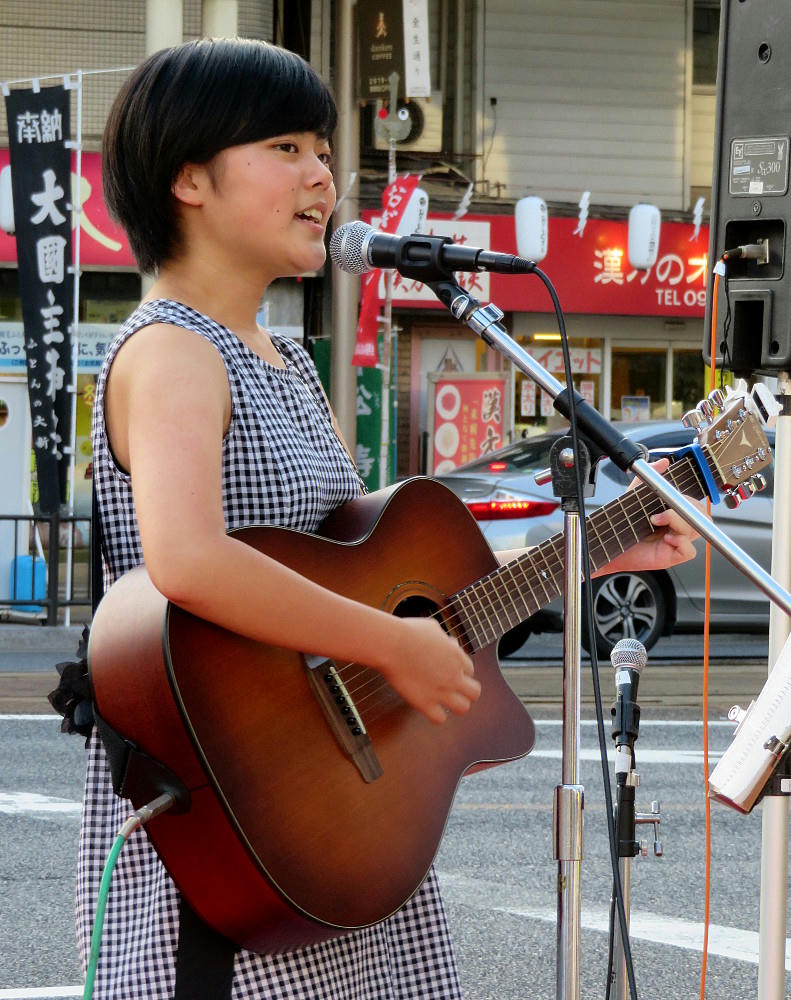 I swung back again on Friday, had a 400 yen ($3.75 USD) cup of beer, and listened to the last of Kazu and the first two songs by Sayo. They're both enthusiastic players, but it's obvious that they're also both amateurs. Then I went home for dinner and to work on the computer for the night.
At least the weather was nice this time. I'm hoping it holds out until Monday, for the Terukuni Jinja matsuri.