Not a great weekend, last weekend. There were reports of really heavy rains on Friday, so my morning English class got cancelled. Of course, the rain never really picked up, and tapered off pretty quickly in the afternoon. The rain has lasted at least until Wednesday as I write this, though. I had to work Saturday, and nothing much else was going on. Amu Plaza did have their Re:Sports event, and I passed by on Sunday to check that out.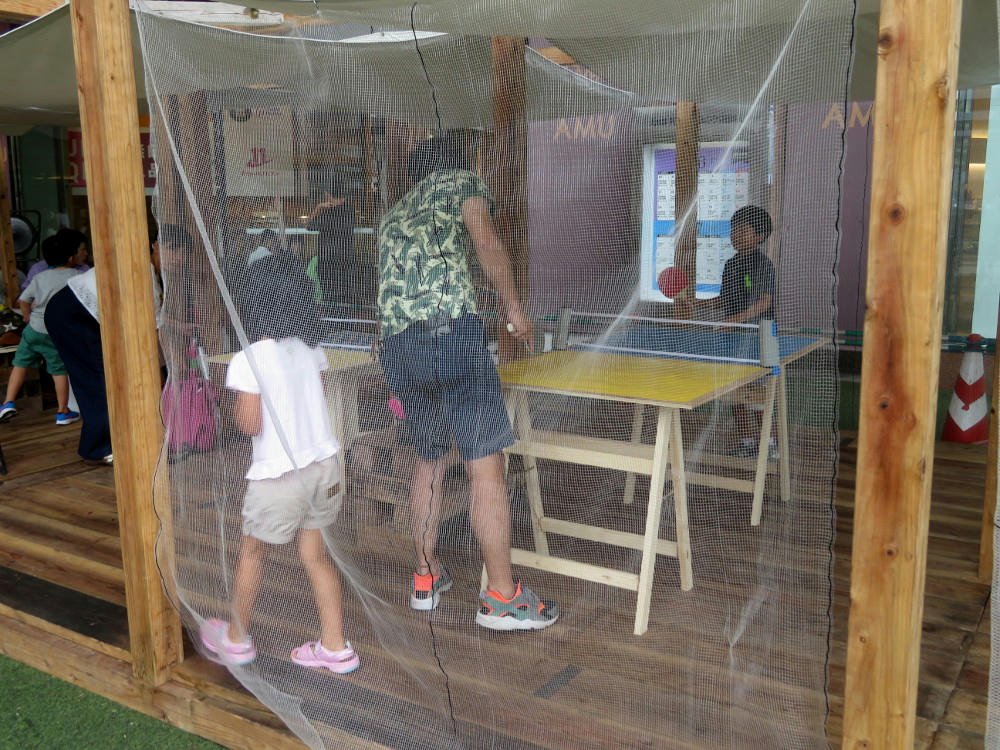 I'd read on their events page that there would be a climbing wall, and a core strength building demonstration, along with things like the slack line, golf chipping and table tennis. I wanted to see the wall and check out the core strength thing, but the wall was tiny, and the demo was only a couple of times throughout the day, and I missed those. It's pretty obvious this is a kids' day thing, so I'm not surprised that I didn't find it interesting.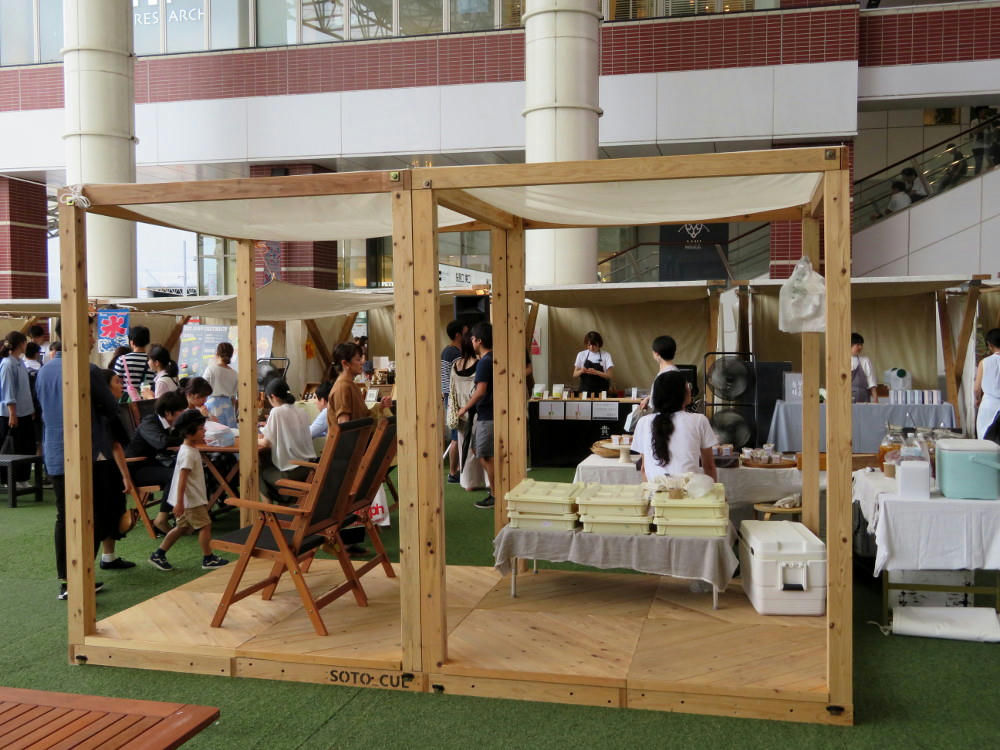 Otherwise, there were some jewelry and crafts tables, and overpriced shaved ice and coffee booths. Nothing worth paying much attention to.
The only events coming up I know of are Age Paku (fried foods) July 12-21 (not going to spend money on that), and Ogionsa (the big summer parade that goes through Tenmonkan) around the 20th and 21st. I like watching Ogionsa, so I want to get a few photos of that for the blog, at a minimum.