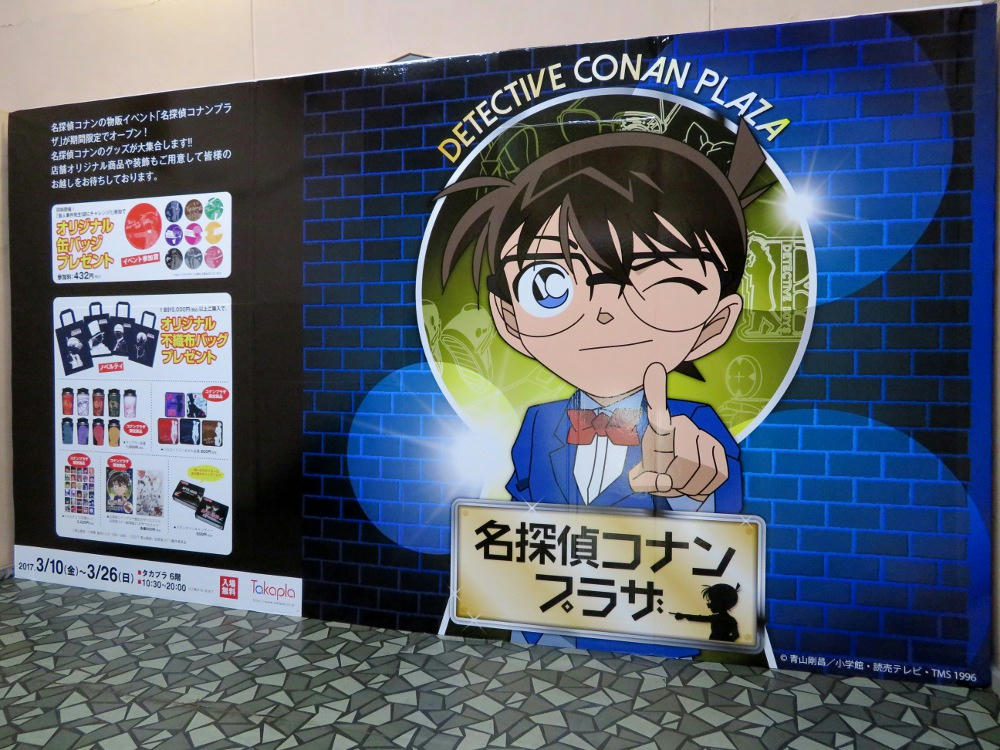 Takapla, the department store in Tenmonkan, has another of its temporary shops up in the empty space on the 6th floor. A few weeks ago, it was for Chibi Maruko-chan. This time, from Mar. 10th to the 26th, it's for Boy Detective Conan (AKA: Case Closed). Very colorful, and many photo opportunities. There's a game that can be played for prizes, but it requires filling in some kind of puzzle sheet at 400 yen ($3.75 USD) a pop, so I didn't bother.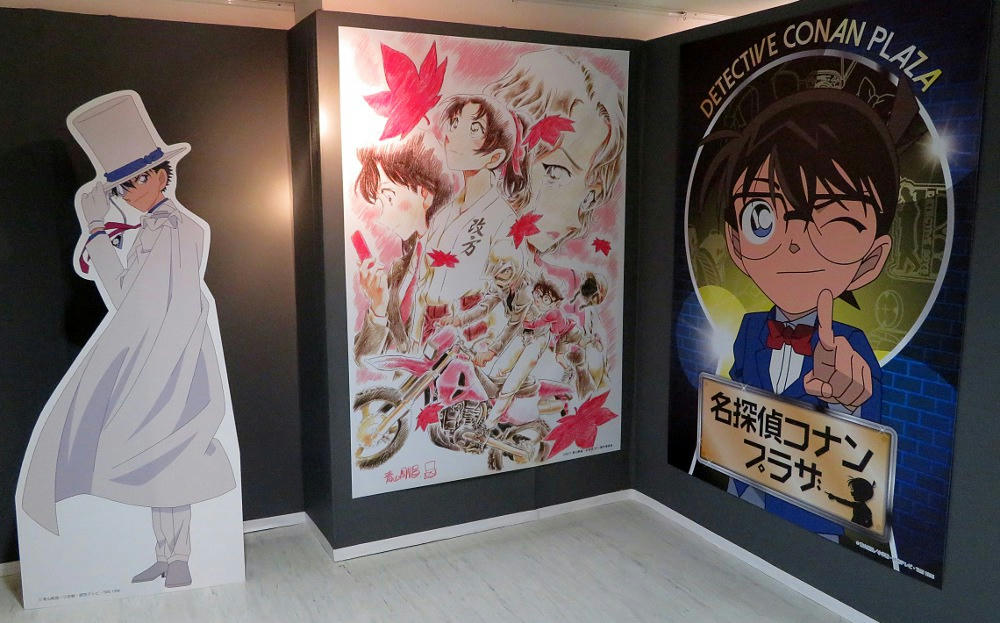 They were playing an ad for the latest movie on a TV in a corner, which I assume was one of the reasons for rolling out the goods shop like this. No one was watching it while I was there.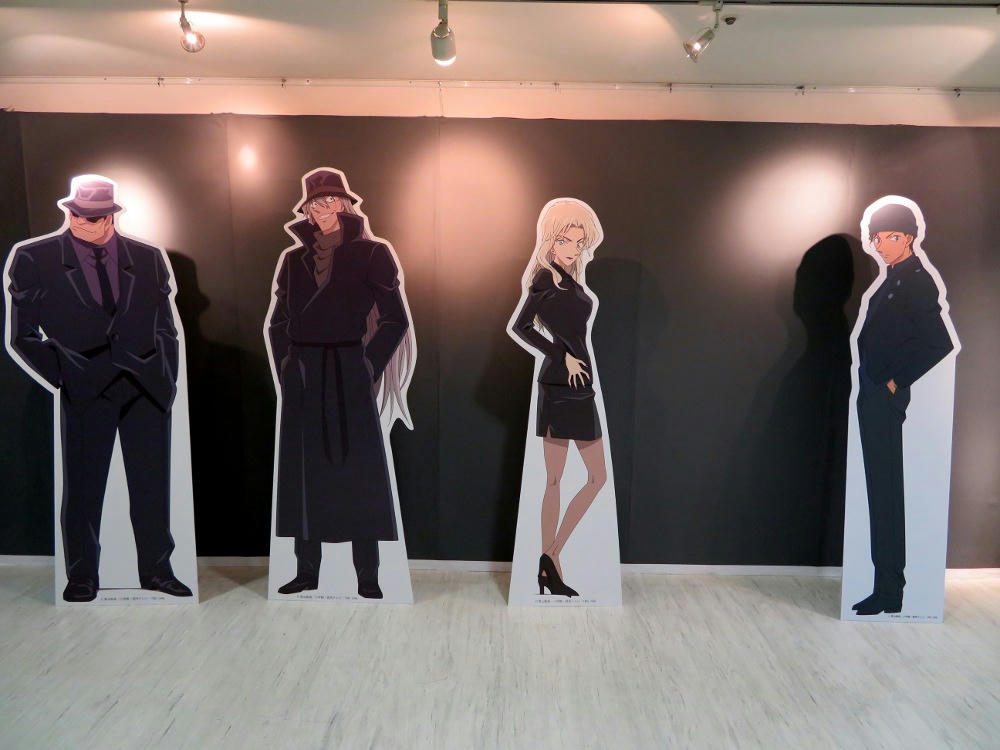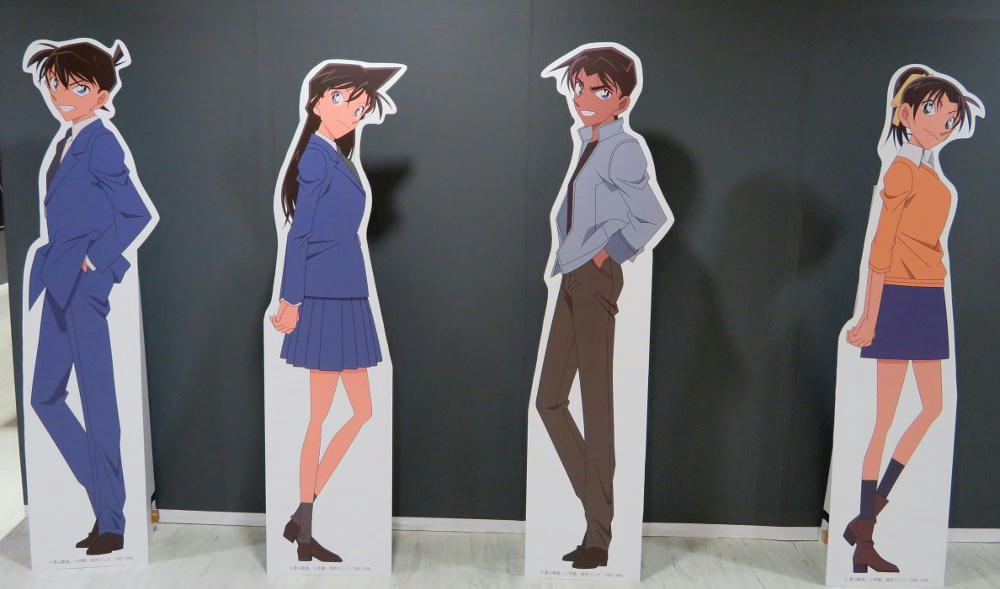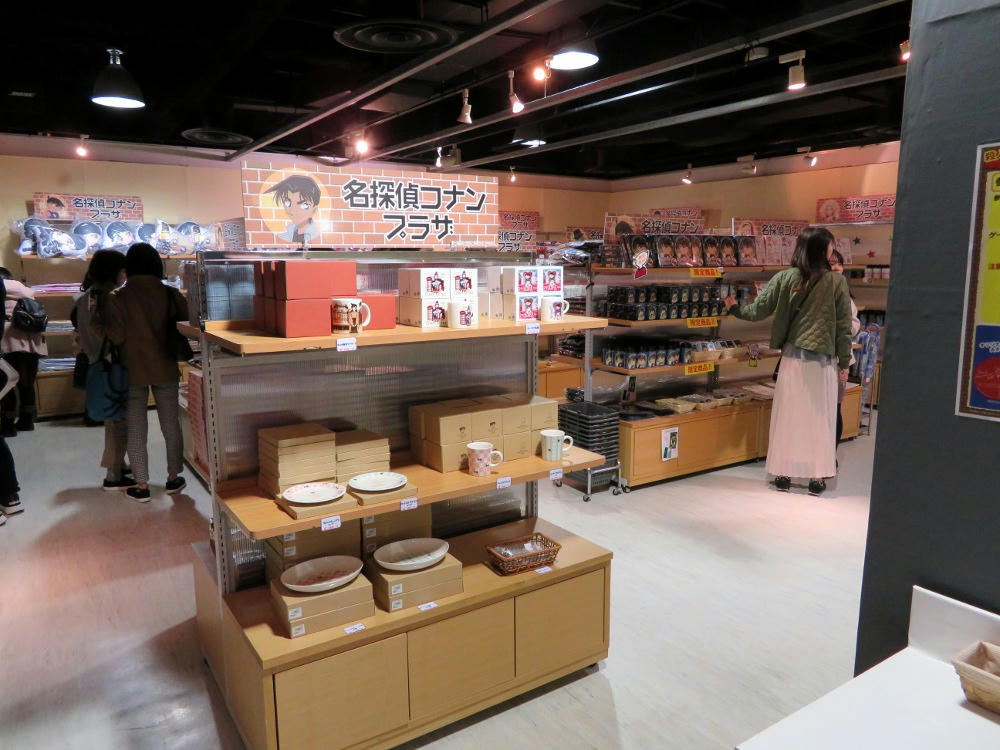 The goods shop had a wide range of over-priced stuff, from character bowls and dishes, to t-shirts, pillows and hanging scrolls.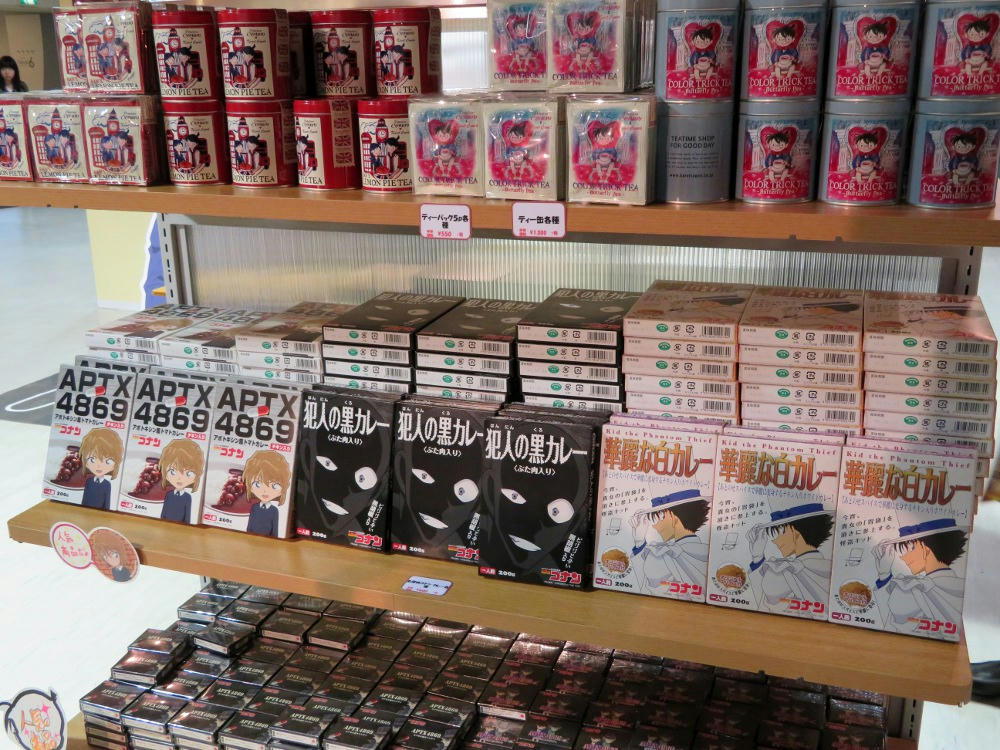 Plus the obligatory boxes of Conan curry.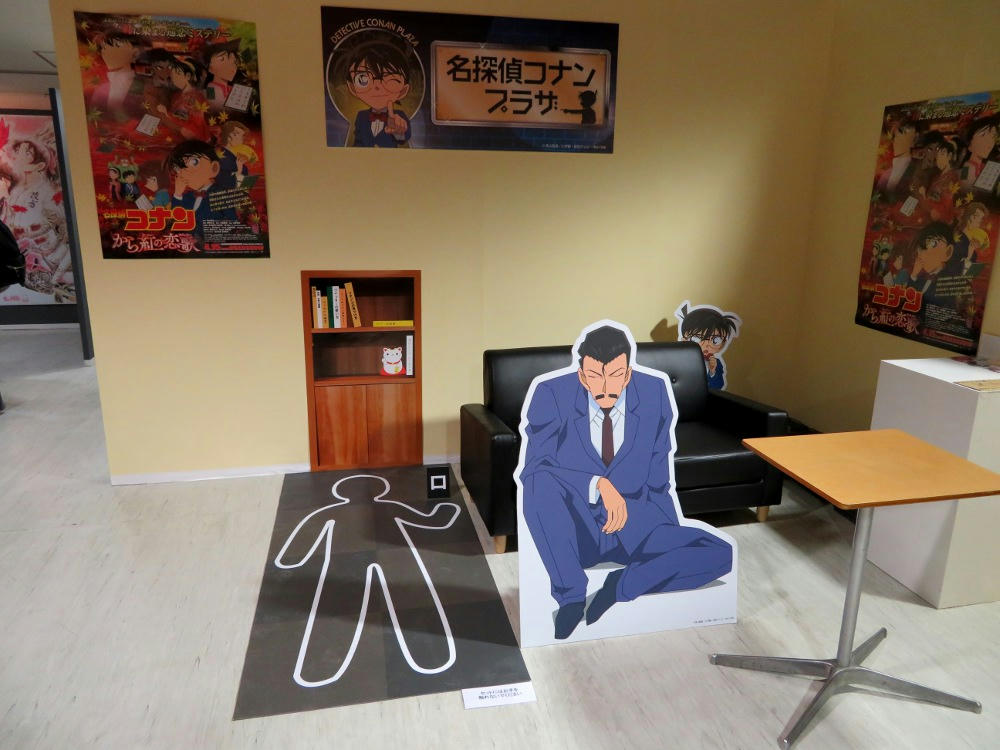 Sunday afternoon, there were about 10 people in the shop - 9 of them were middle aged women, and the other was the elementary school daughter of one of the women. I didn't buy anything because I'm not a big fan of the show.