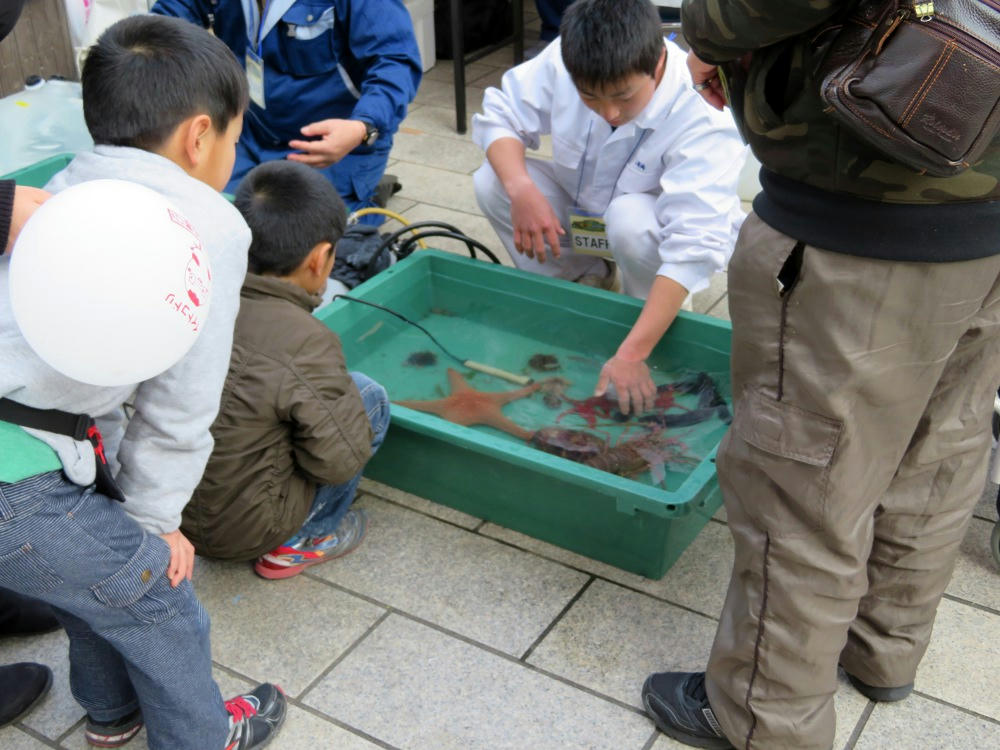 MBC Radio and TV decided to have their annual Tegetege High School event at Amu Plaza again last weekend. For the most part, it consisted of booths promoting local shops, activities by and for high school students, and a few food booths. No one was buying food, and the main focus was on the live stage, where the events alternated between foamhead mascot shows, TV personalities talking, and school bands. Above, we have an aquatic petting display.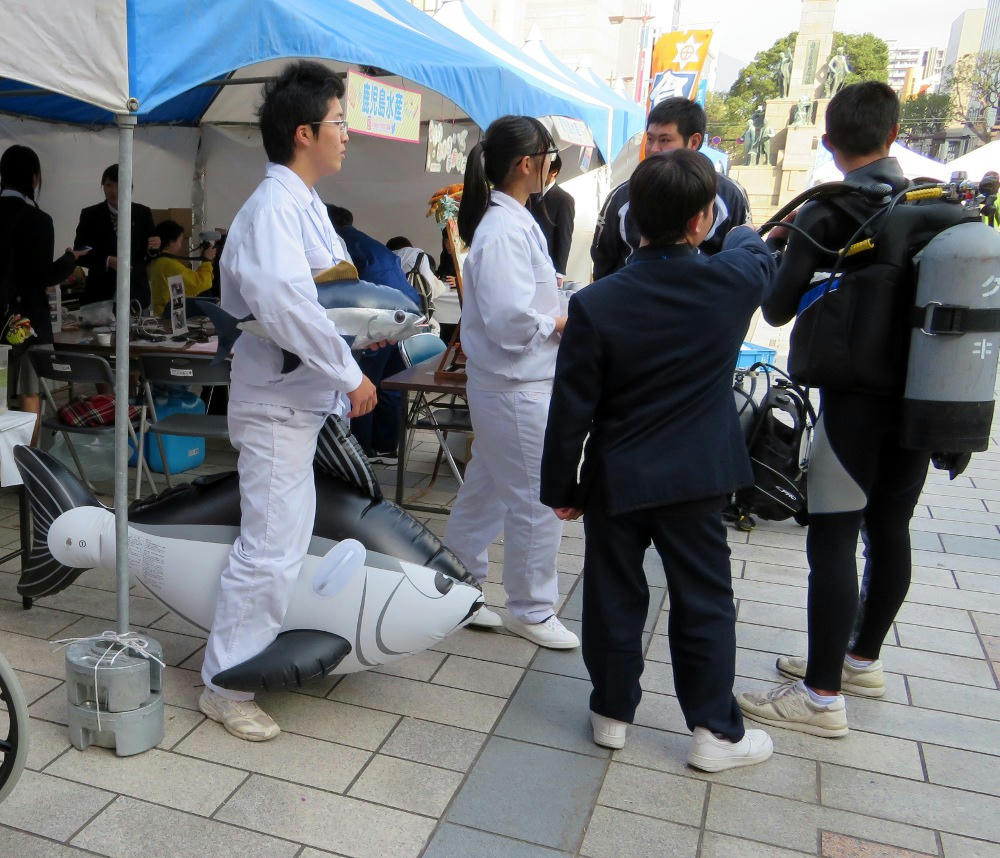 People could also try wearing a scuba tank and wet suit. And the fish.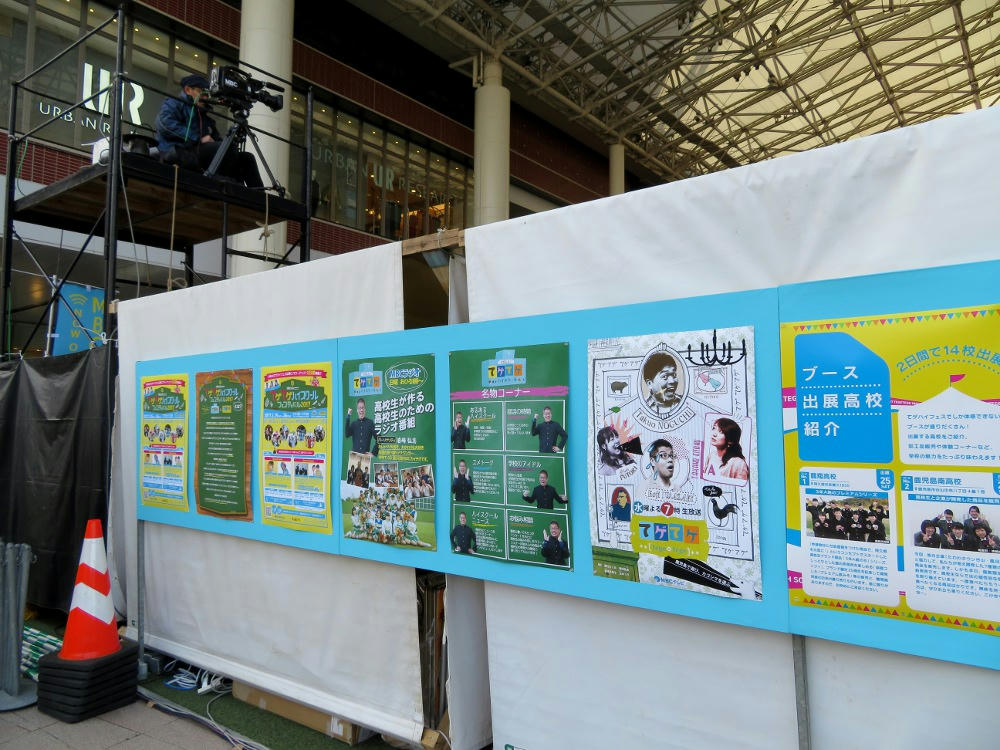 Poster wall advertising some of the MBC TV shows.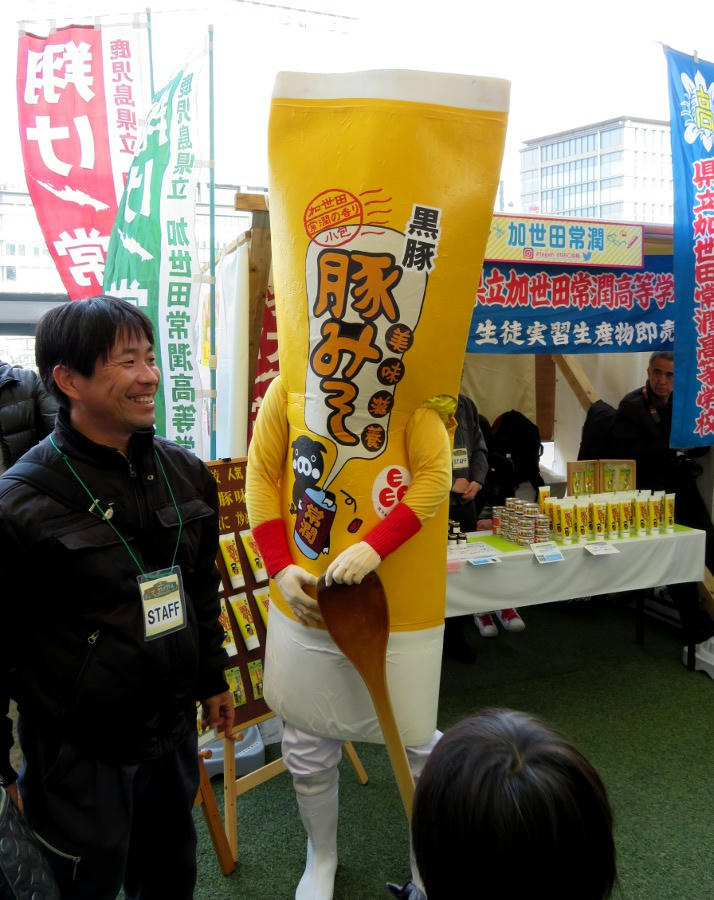 Mister Pork Miso Paste in a Tube Man.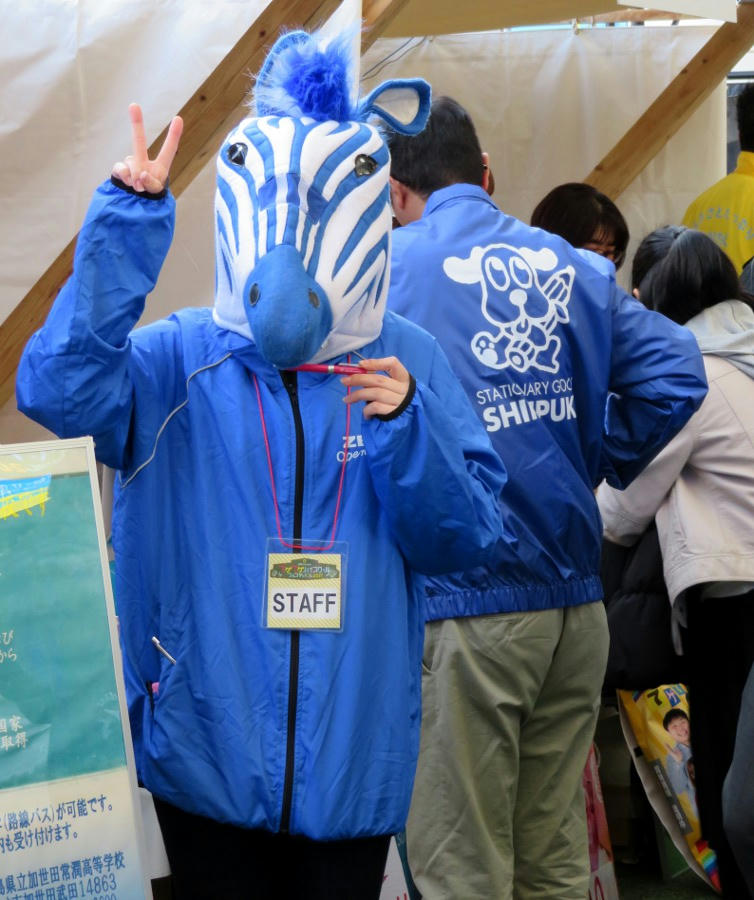 The Shinpuku zebra. Not sure why he's a zebra - Shinpuku is a stationary and art supplies store.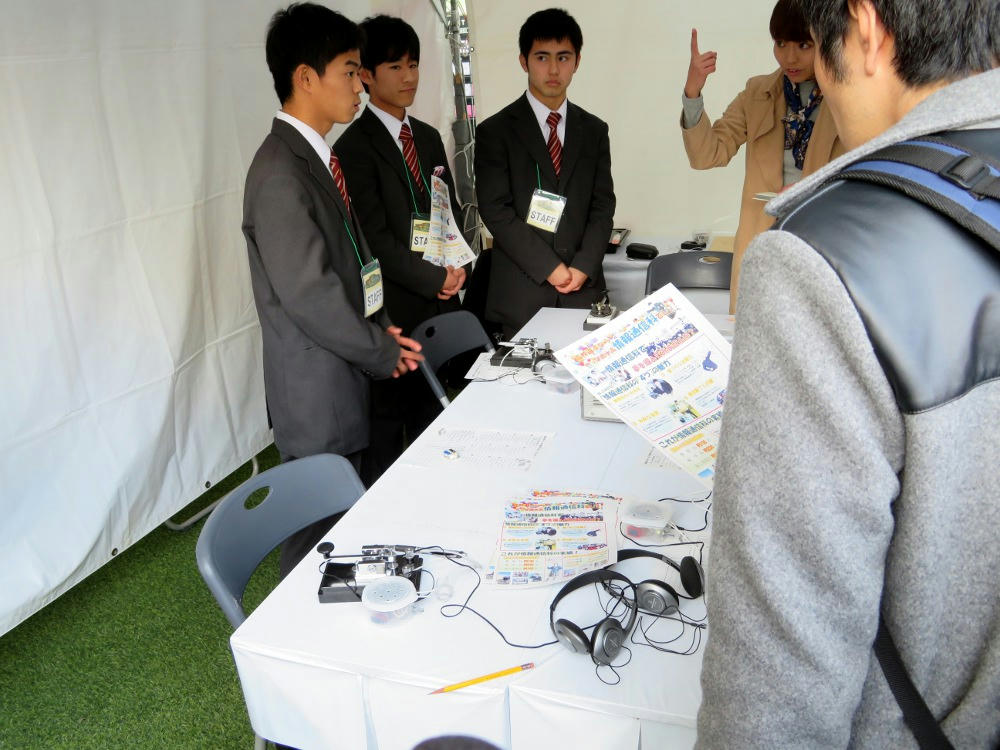 Members of the telegraphy club.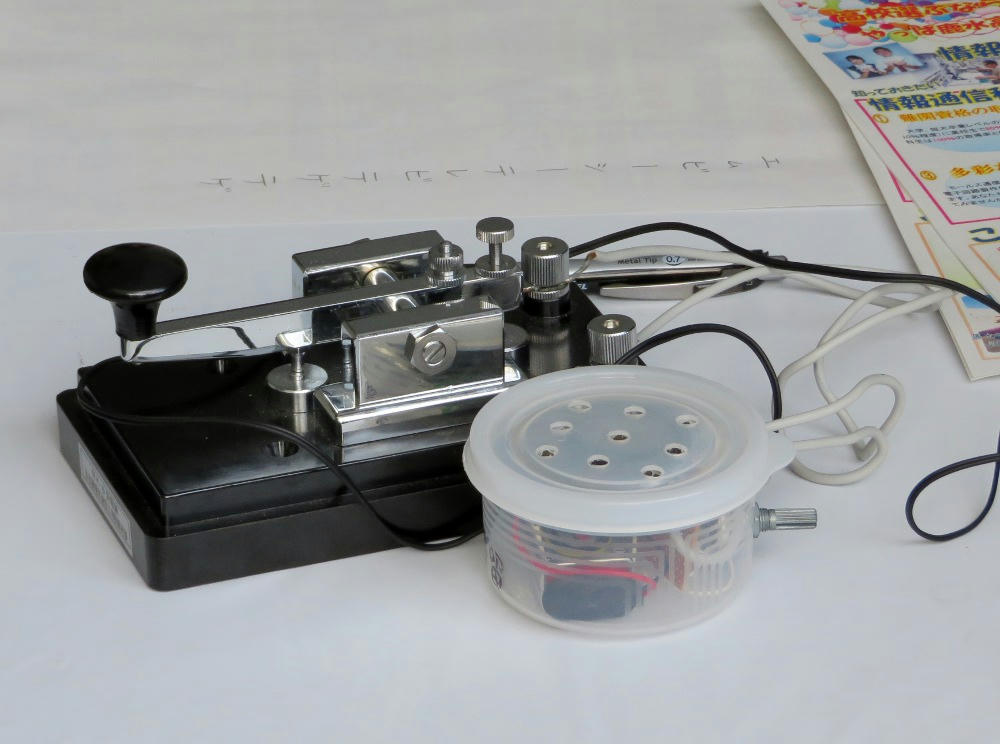 It's kind of hard to tell from the photo, but the code key was very nice and shiny and expensive looking.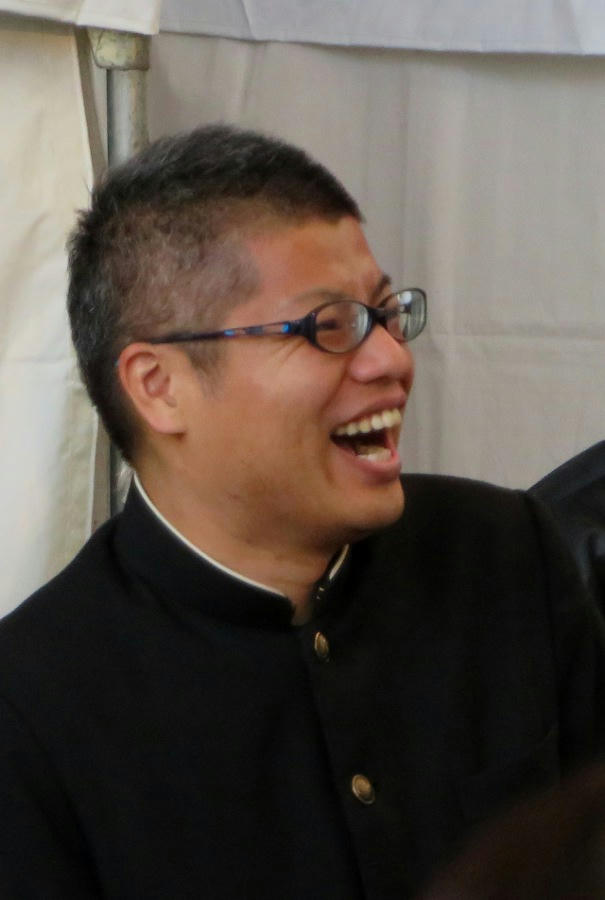 The show's MC. No idea what his name is.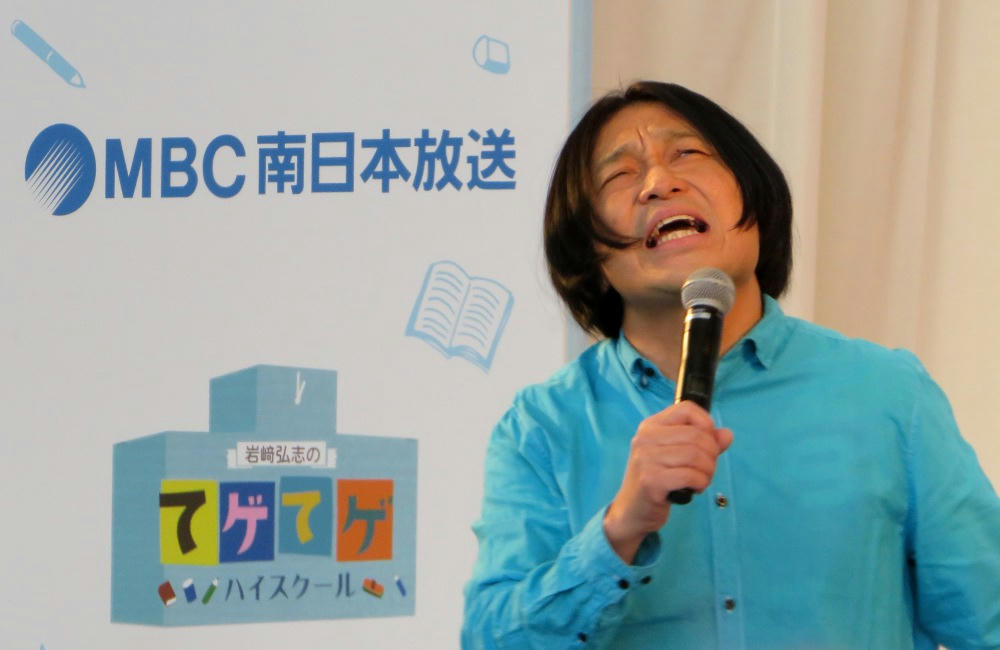 One of MBC's regular comics.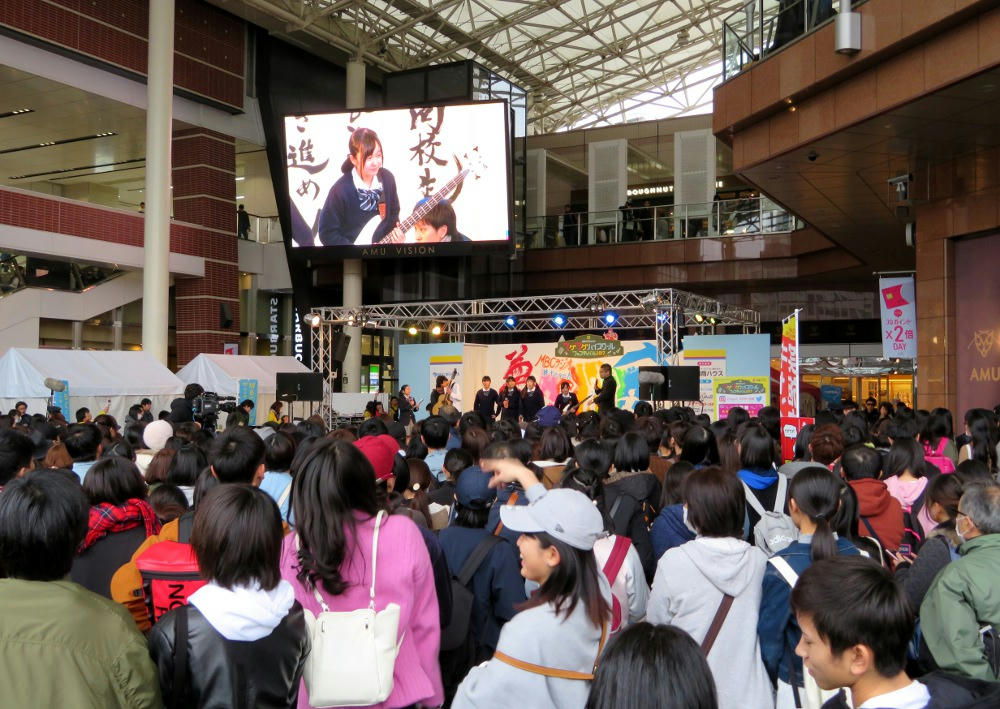 There must have been a couple hundred people in the audience. The stage event at this point was live music by high school and university bands. The one on stage had just finished their set when I arrived, and they were being interviewed by the MC before the next amateur group came up.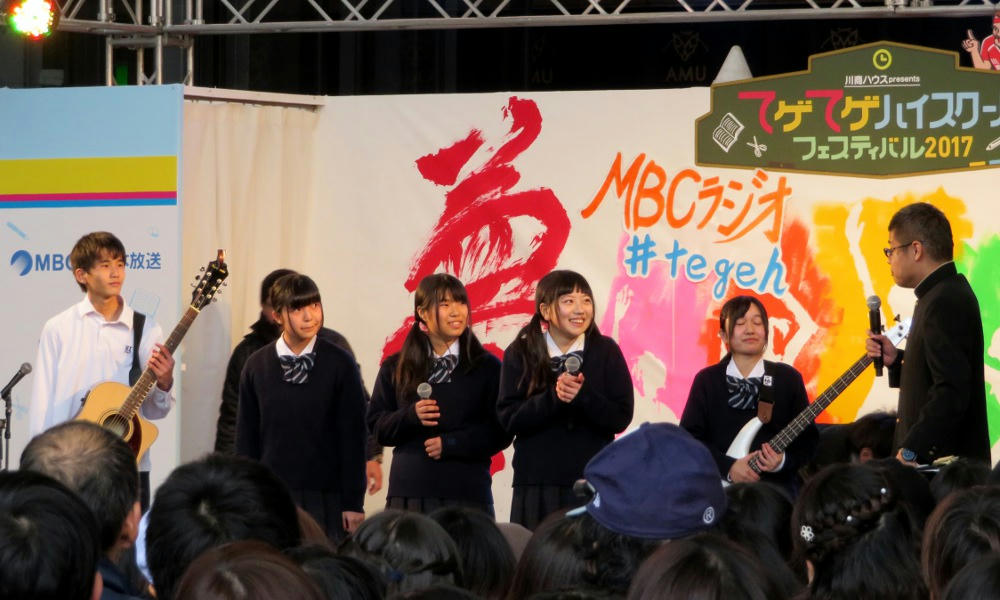 There was really nothing on the stage schedule I had an interest in, and I don't watch TV. Plus, I had contract work I needed to finish, so I just returned home and took care of that. Not a really spectacular weekend.