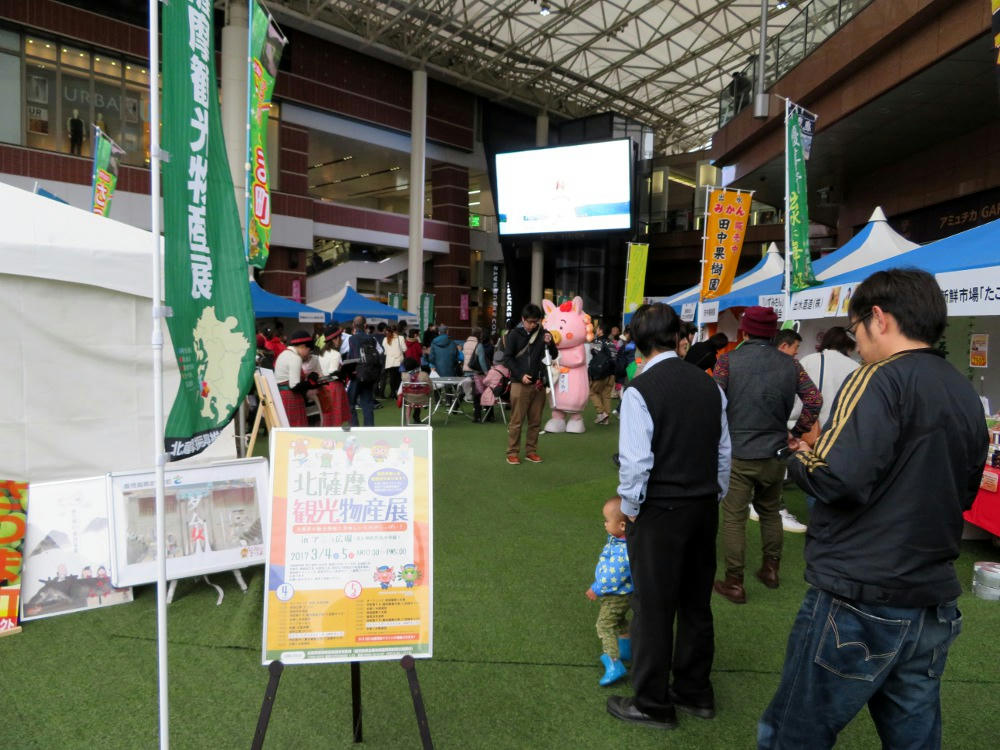 This had been a pretty active weekend, actually, in contrast with the previous couple of months. Last Thursday and Friday, Amu Plaza had the Goods Marshe booths, with some live music, including Nonki's Ventures show on Friday. Friday and Saturday, the lead-in to the marathon was held in Central Park, with the marathon itself taking place on Sunday. Tenmonkan had the architectural Design Exibit on Saturday and Sunday. And then, back in Amu Plaza, there was the Kyuushu Fair. I didn't get a really good grasp of what exactly they were promoting, because the tables were selling local products again, but they had the event stage with a bunch of foamhead mascots for various cities around Kagoshima, so I guess it was maybe a tourism event.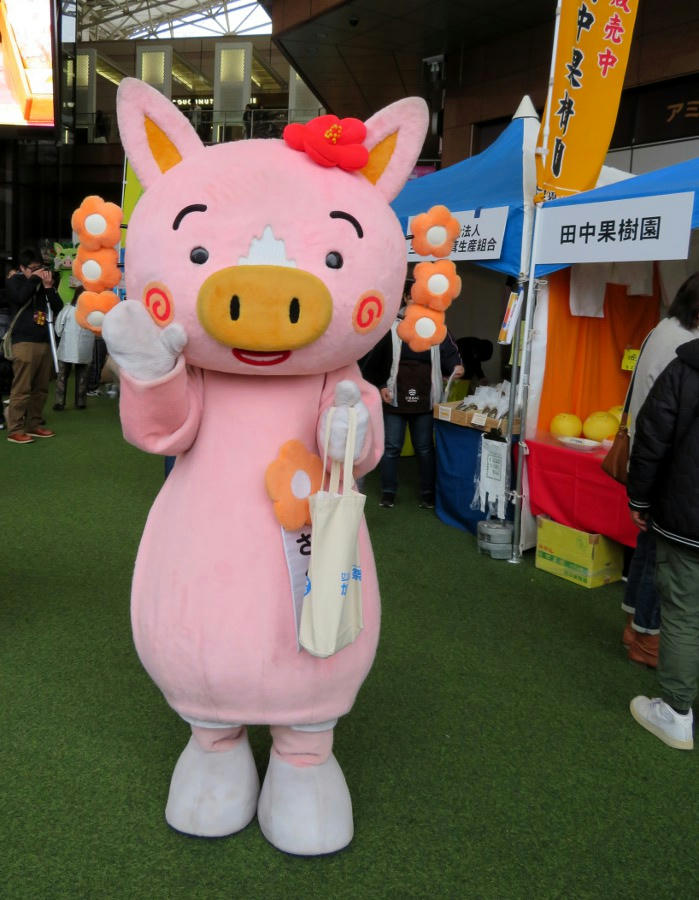 Sakura-buu, for Kagoshima.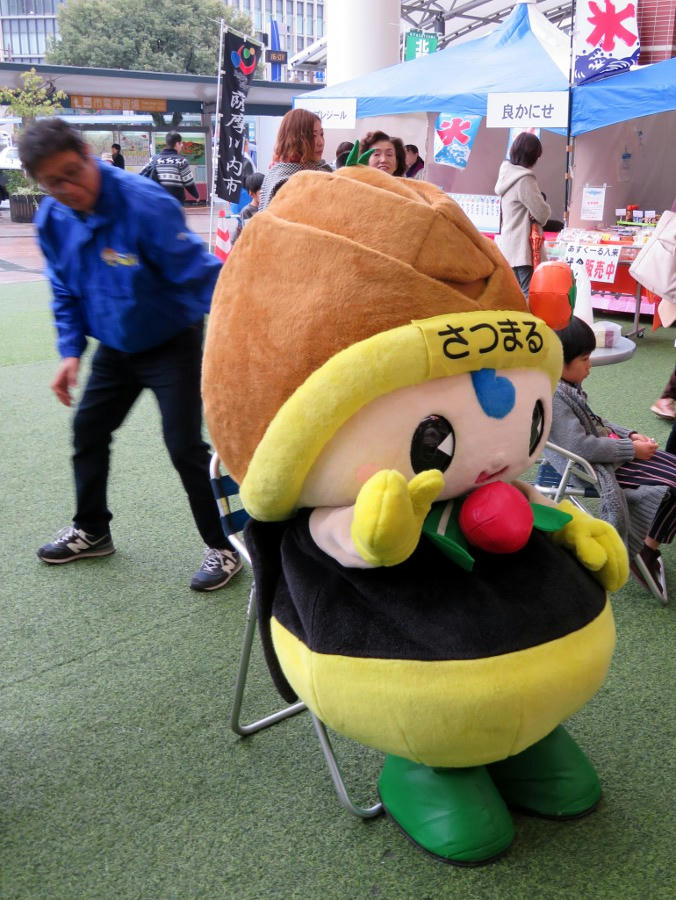 Satsu-maru, for the Satsuma region.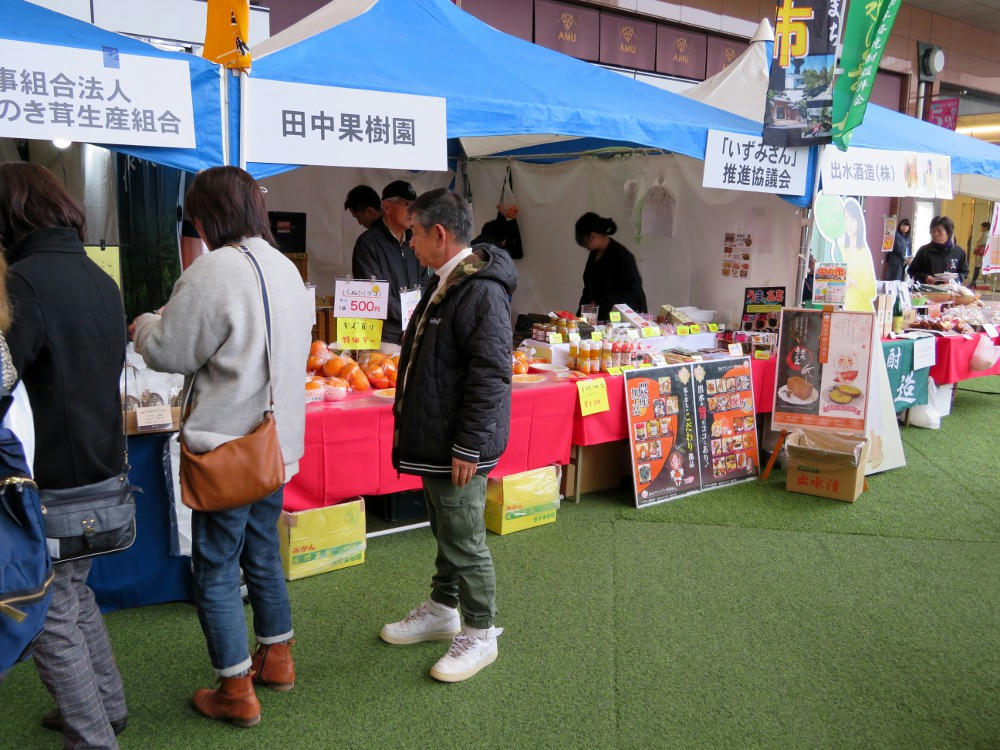 Some of the tables.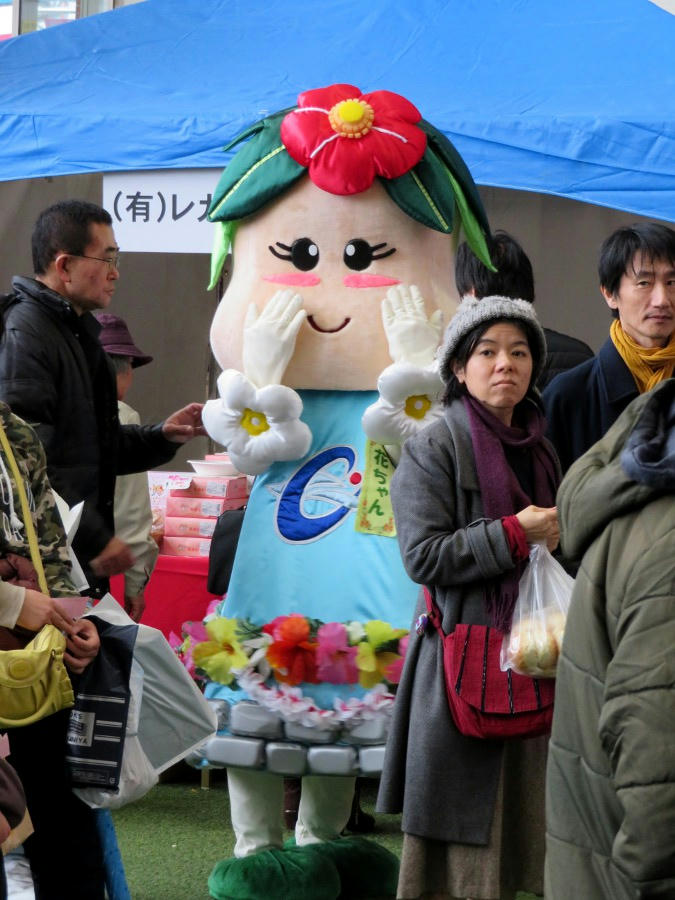 The character for promoting the rose gardens in Kanoya.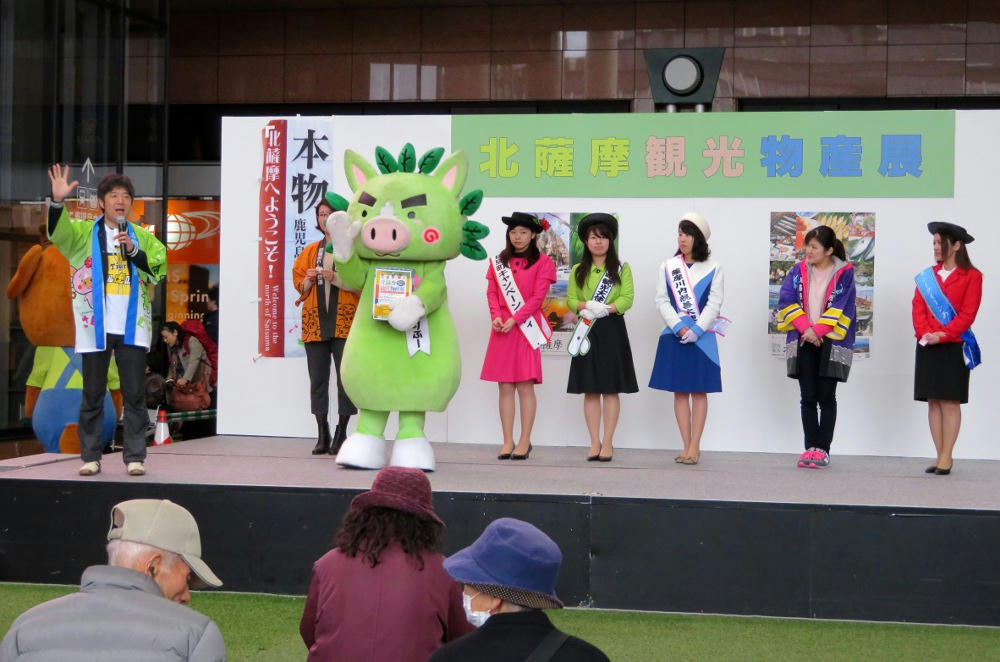 Guree-buu, also for Kagoshima, as part of the handing out of prizes to people that had entered a lottery.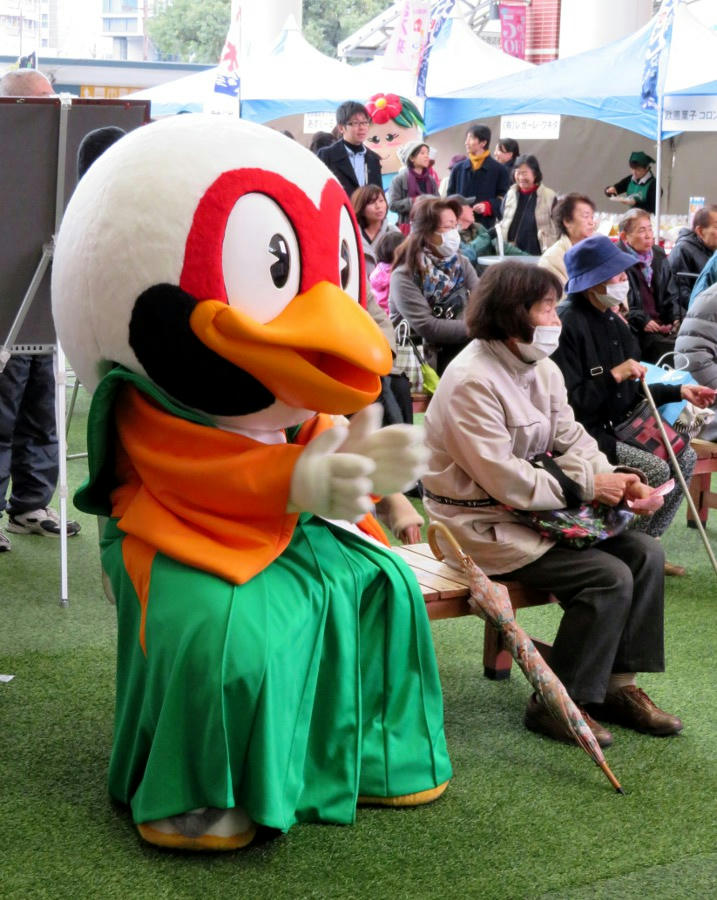 Tsurumaru. Possibly advertising the crane viewing in Izumi.
I was on a tight schedule, so I took a few photos, did the rest of my shopping, and went home to work on the computer. Since it was drizzling most of Sunday, there wasn't a whole lot of reason for hanging around outside. But, I did get some work done at home this time.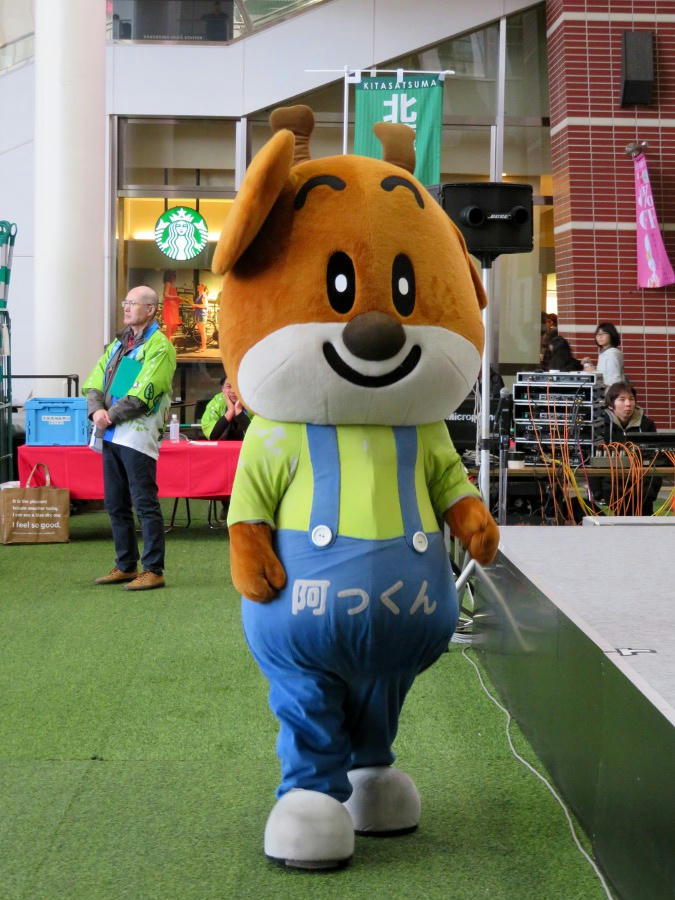 Aso-kun, advertising Aso Mountain.