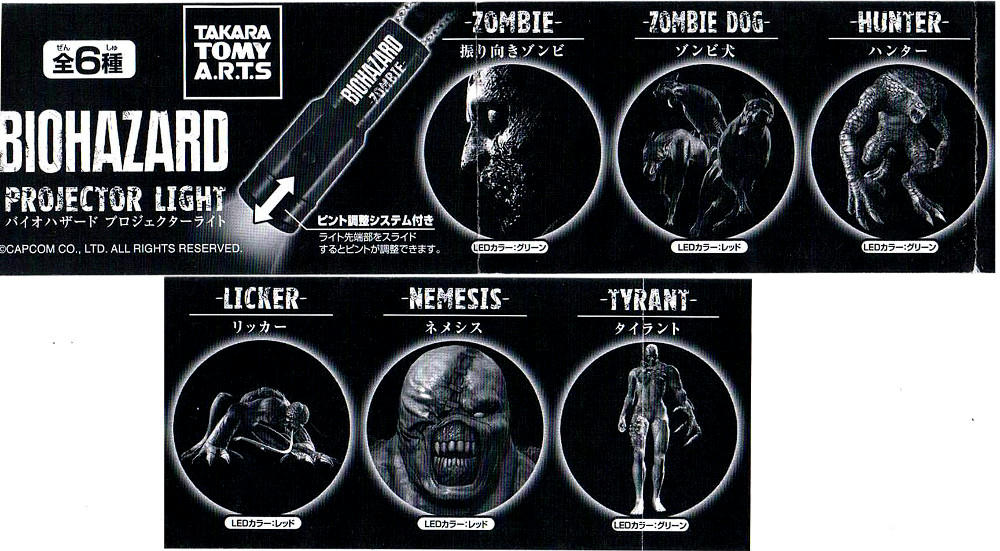 Just in time for Halloween, we have a little pocket keychain LED flashlight, branded for the Biohazard video game franchise. 6 kinds, 200 yen each ($1.90 USD), about 3 inches long.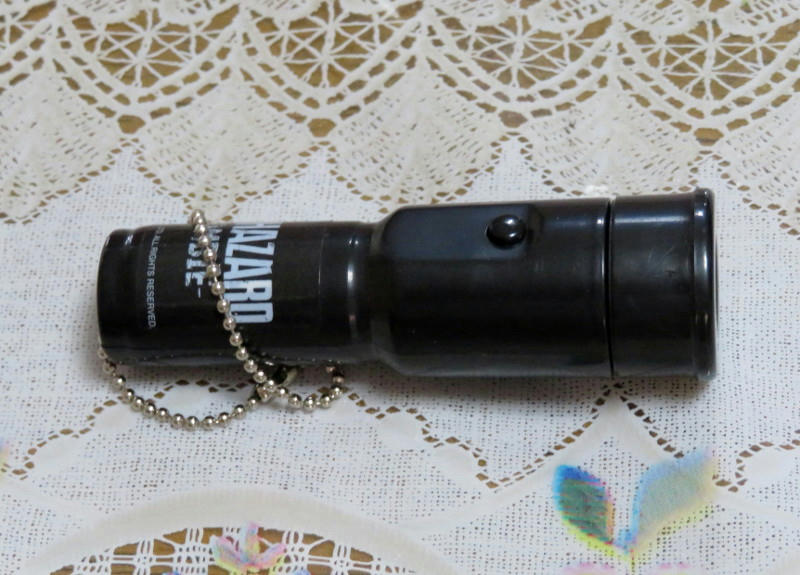 These things are made of cheap, light-weight plastic, so they will get scratched up if you're not careful, but for 200 yen they're a pretty good deal. The front cylinder is movable so you can get a sharp focus of the light on a wall or ceiling, and the lens is etched with one of the 6 designs (which can either be in red or green).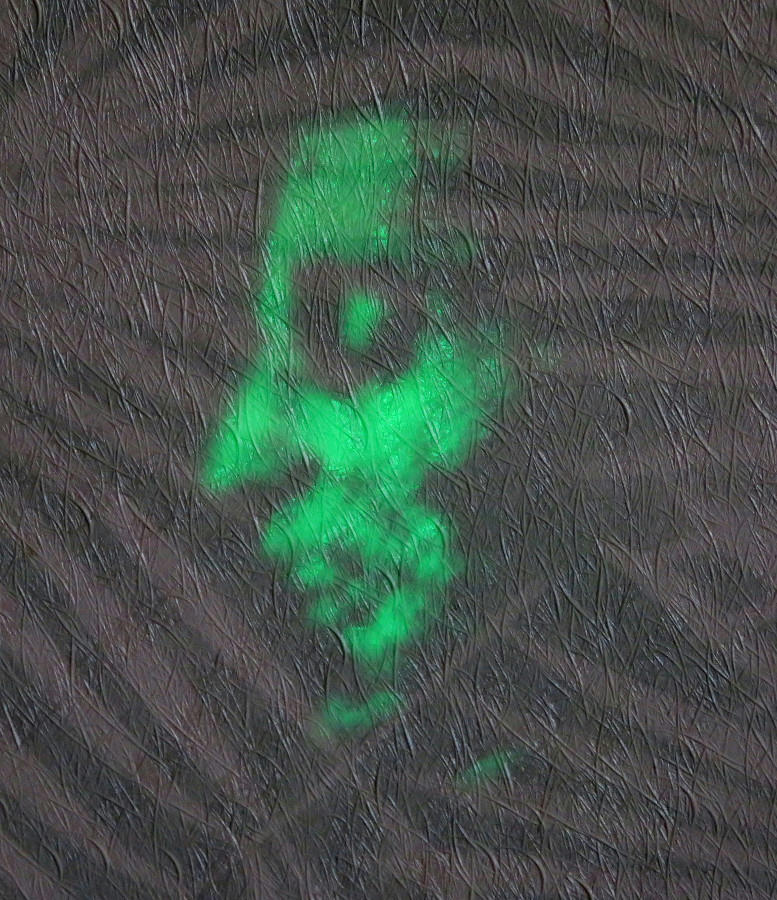 Mine is the green zombie. At night, if the area is really dark and you're projecting on a white wall, the image can be visible up to 6-10 feet away, and be at least 3-4 feet tall. It is pretty cool, although that may be hard to tell from the photo. I think that most of the designs are good, so I may try getting one more, hopefully it would be Nemesis or Hunter, although Zombie Dog might be spooky enough, too.