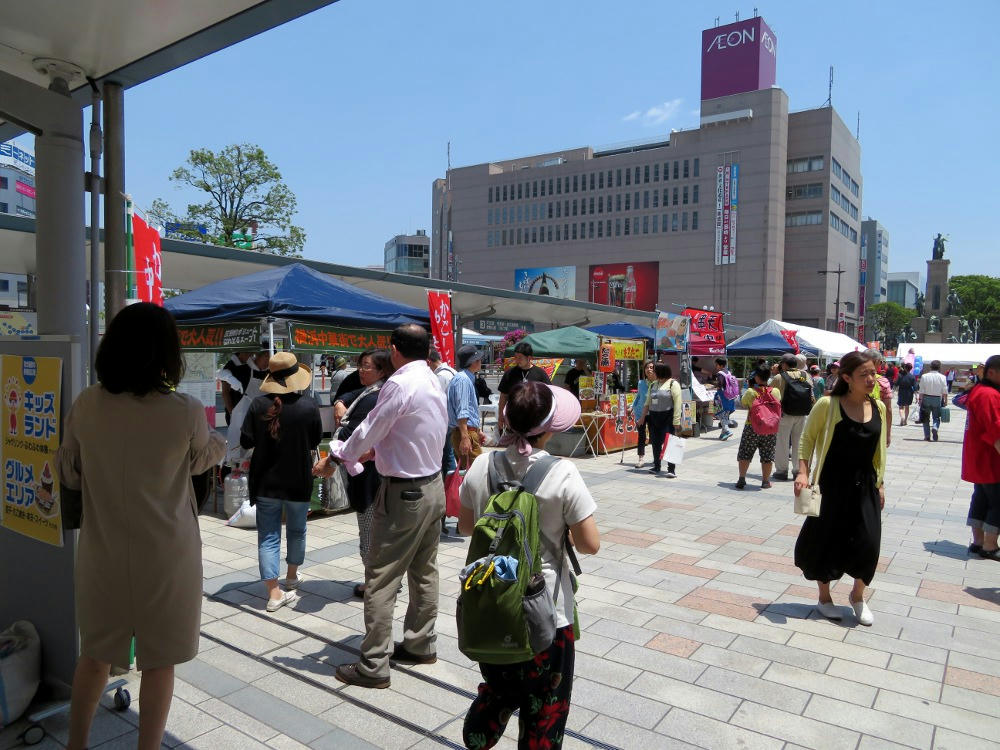 The past weekend was actually pretty busy. Along with the Kagoshima Music Fest, we had the Waku Waku Work job search event at Amu Plaza, along with a local foods market, and a music stage at the west side of the train station associated with the food market.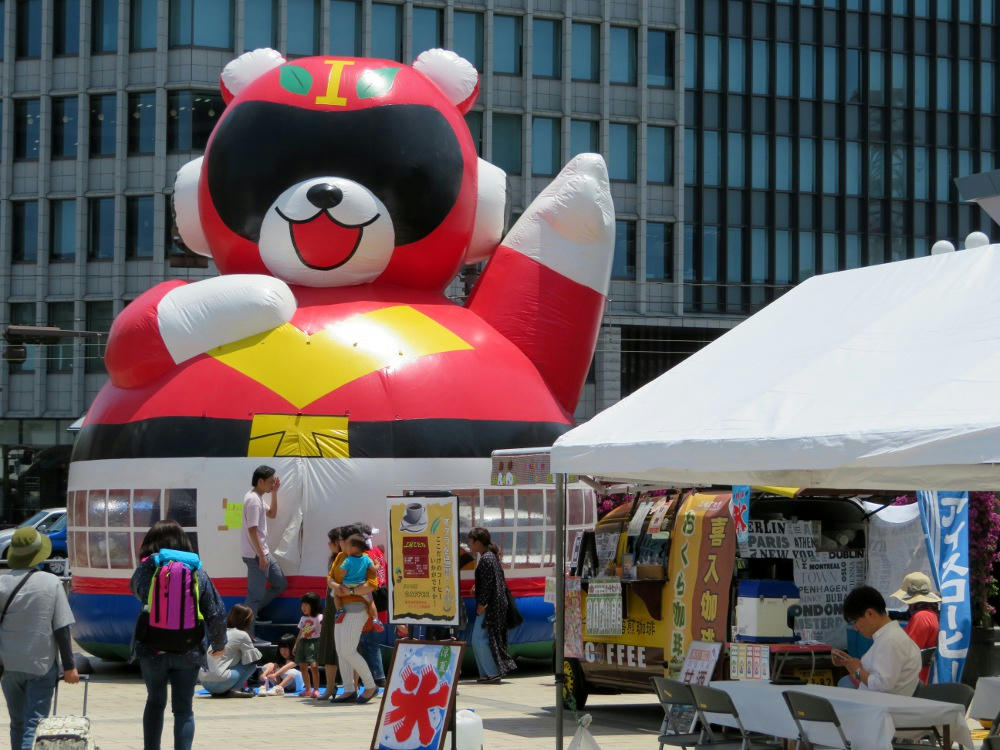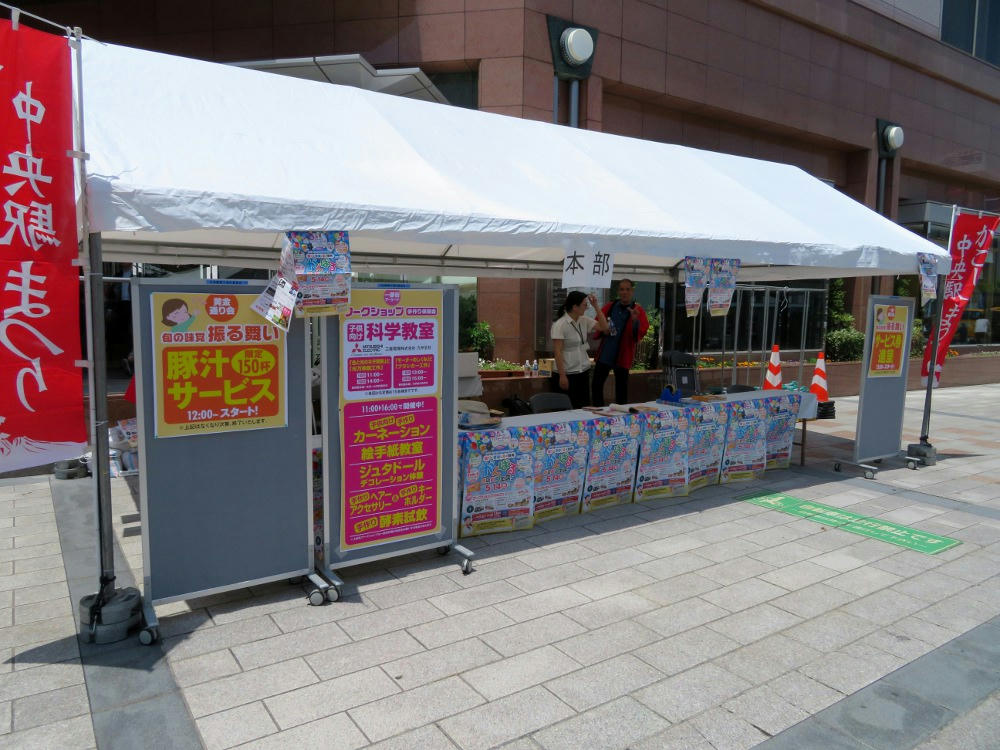 Information desk not getting a lot of attention.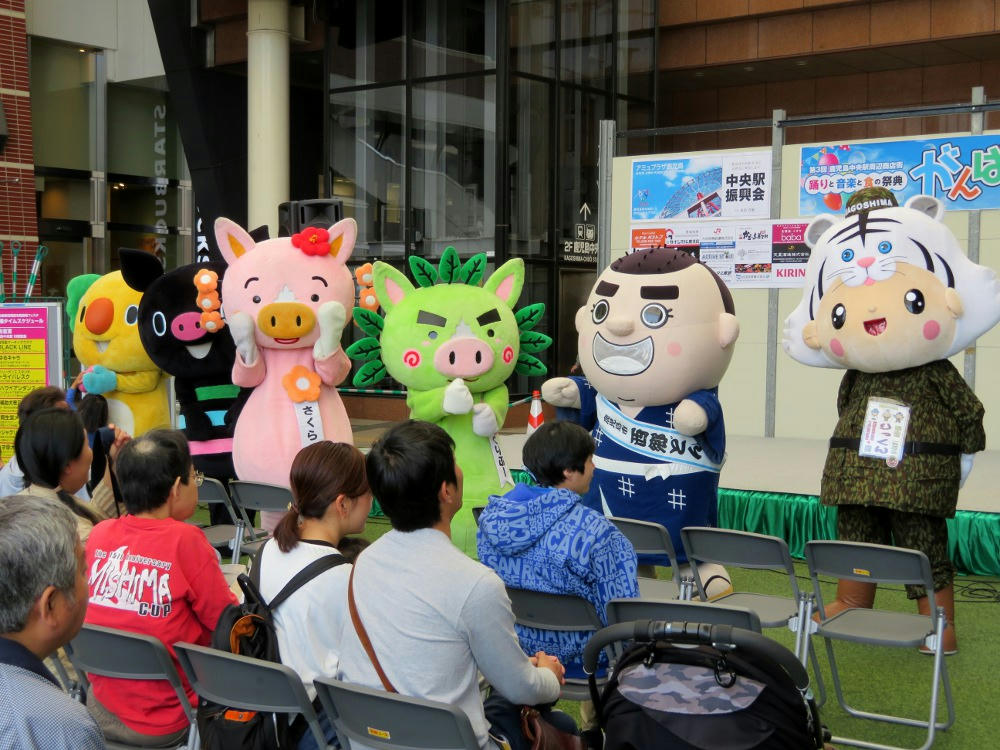 Not a lot of people in the audience. The ones here were only interested in watching the local mascots character show, where the MC was announcing the voting results of the "best character costume."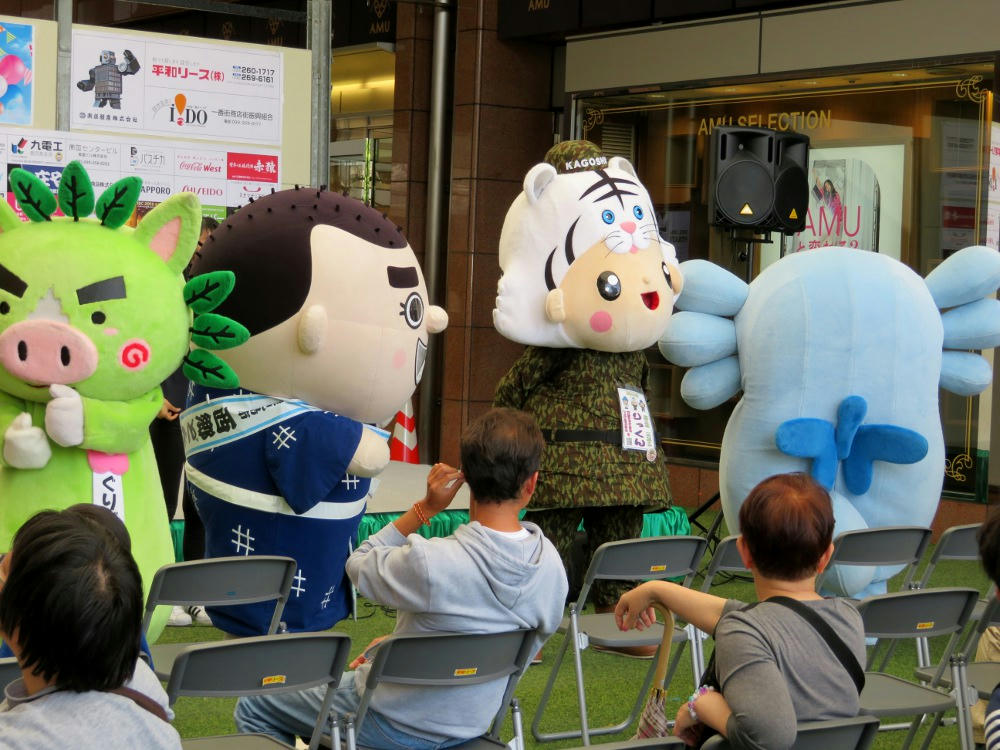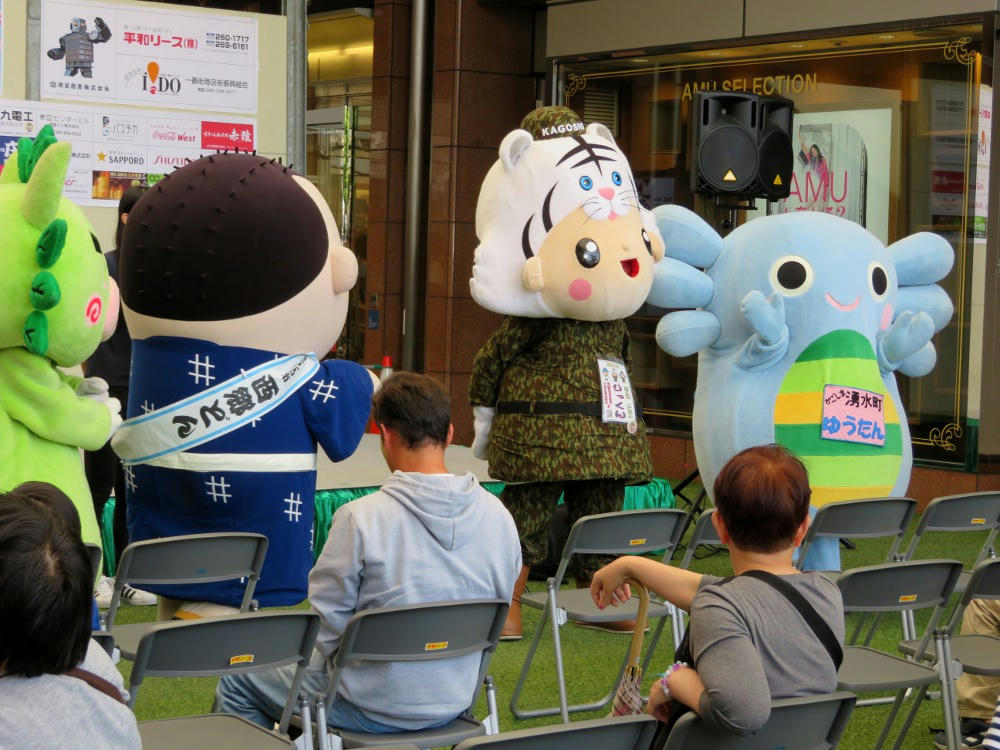 West Side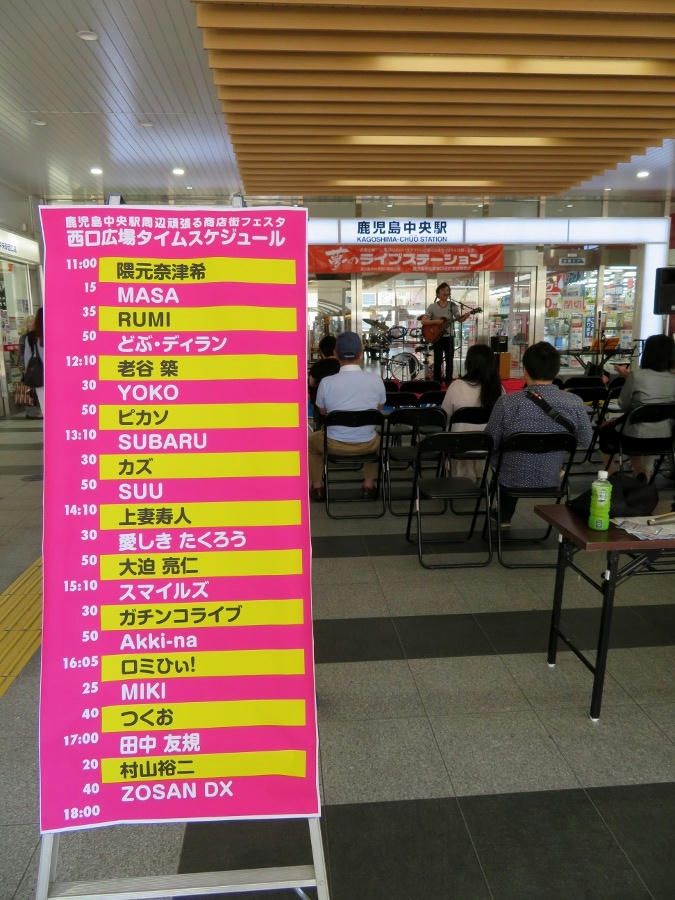 While over at the west exit, we had the small stage. The only name I recognized on the schedule is Zosan DX, which is a light pops group. That was at 5 PM, which is when I was celebrating Mother's Day. But, the only reason I was at the station is that I needed to get printer ink, and there was a lull in the music fest at Central Park. I didn't stick around here long to listen to any of the other music.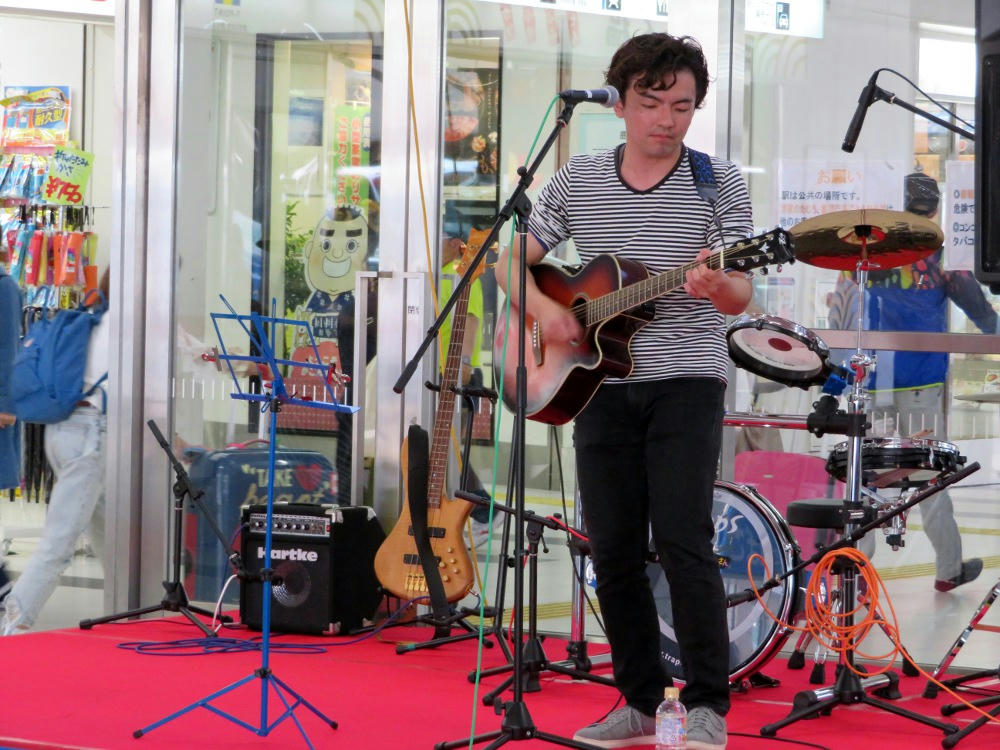 This probably would have been Dobu Dylan. He was doing acoustic folk songs.