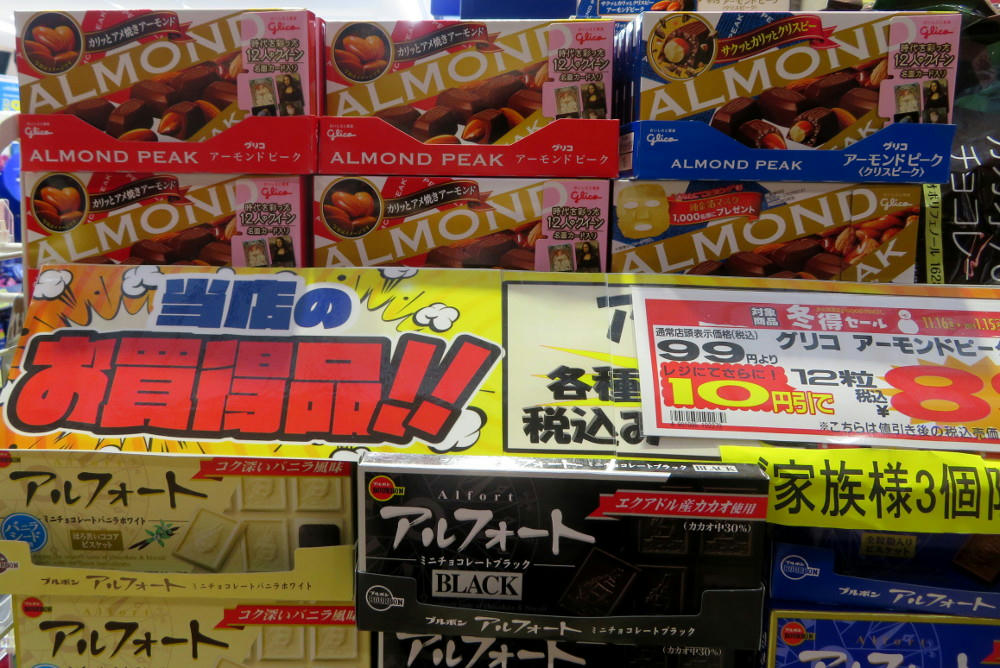 There's a drug store nearby in Tenmonkan that opened up to take advantage of all the Chinese tourists coming in through Kagoshima on shopping sprees. Like many drug stores here, they use chocolates and candy as loss leaders to get customers inside.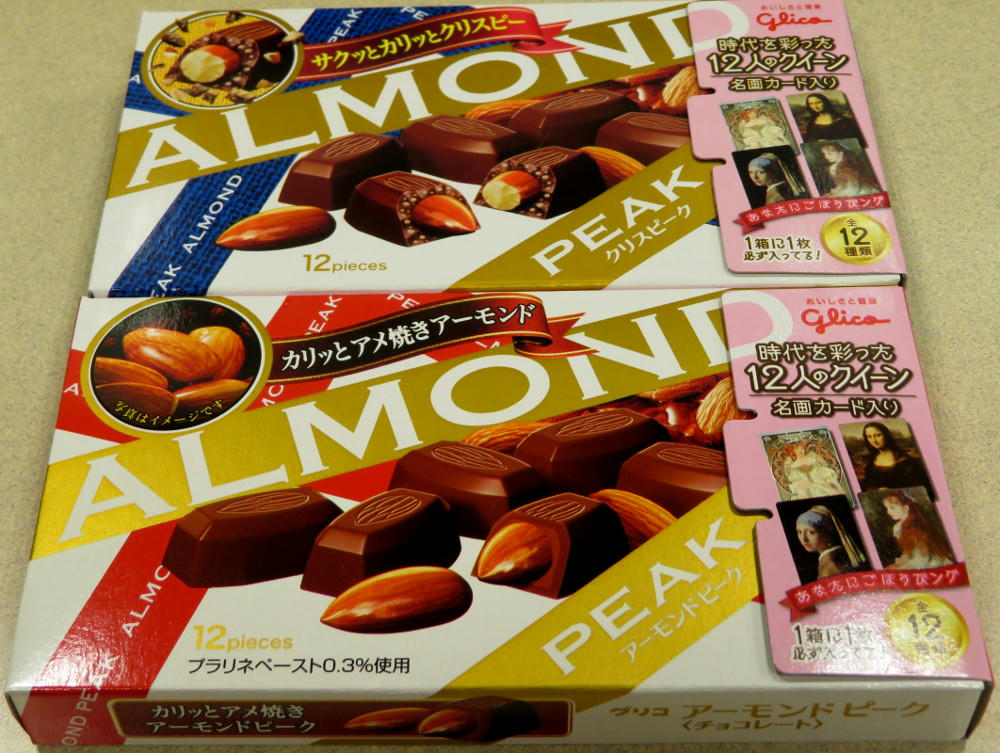 I don't normally buy Almond Peak, which are small chocolate-covered almond candies, but I noticed the advertising on the boxes for trading cards featuring famous classical paintings, which Glico is pumping as "the 12 Queens." The chocolates are cheap, and I wanted a couple of the cards for the blog, so I bought a few boxes.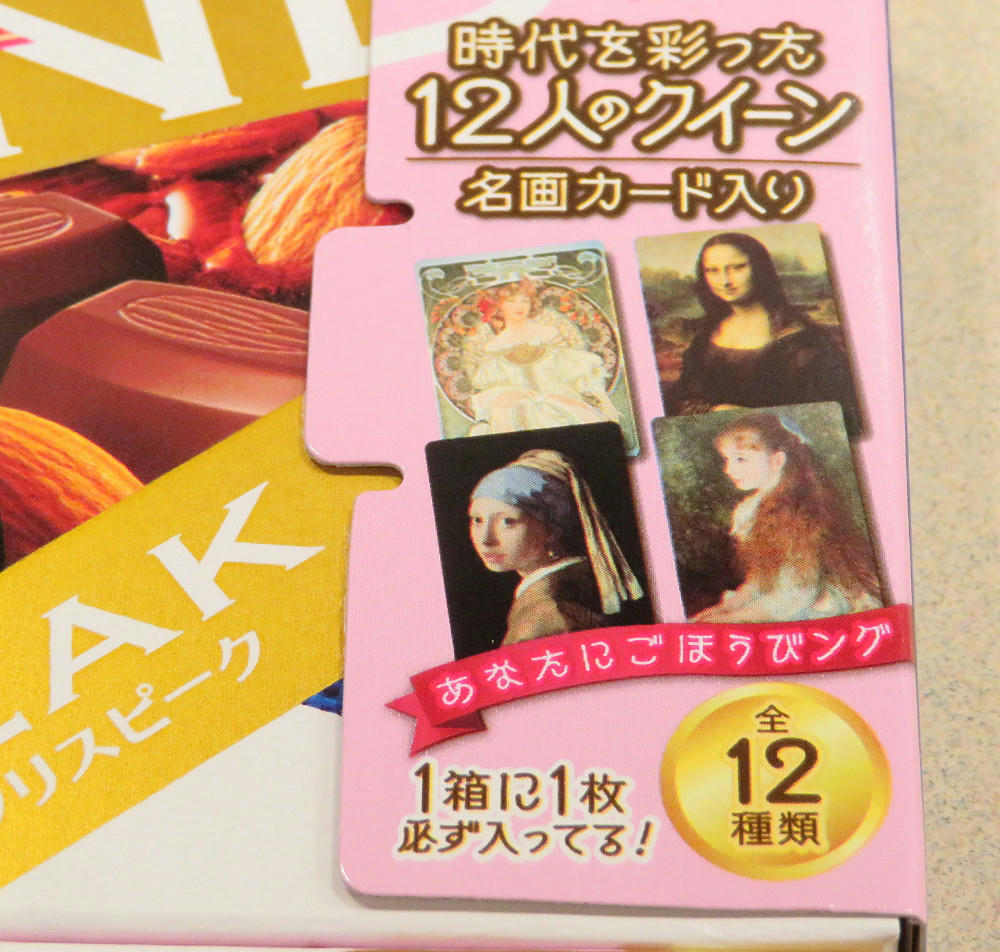 You can see examples of the specific paintings they chose. Kind of a cliche, actually.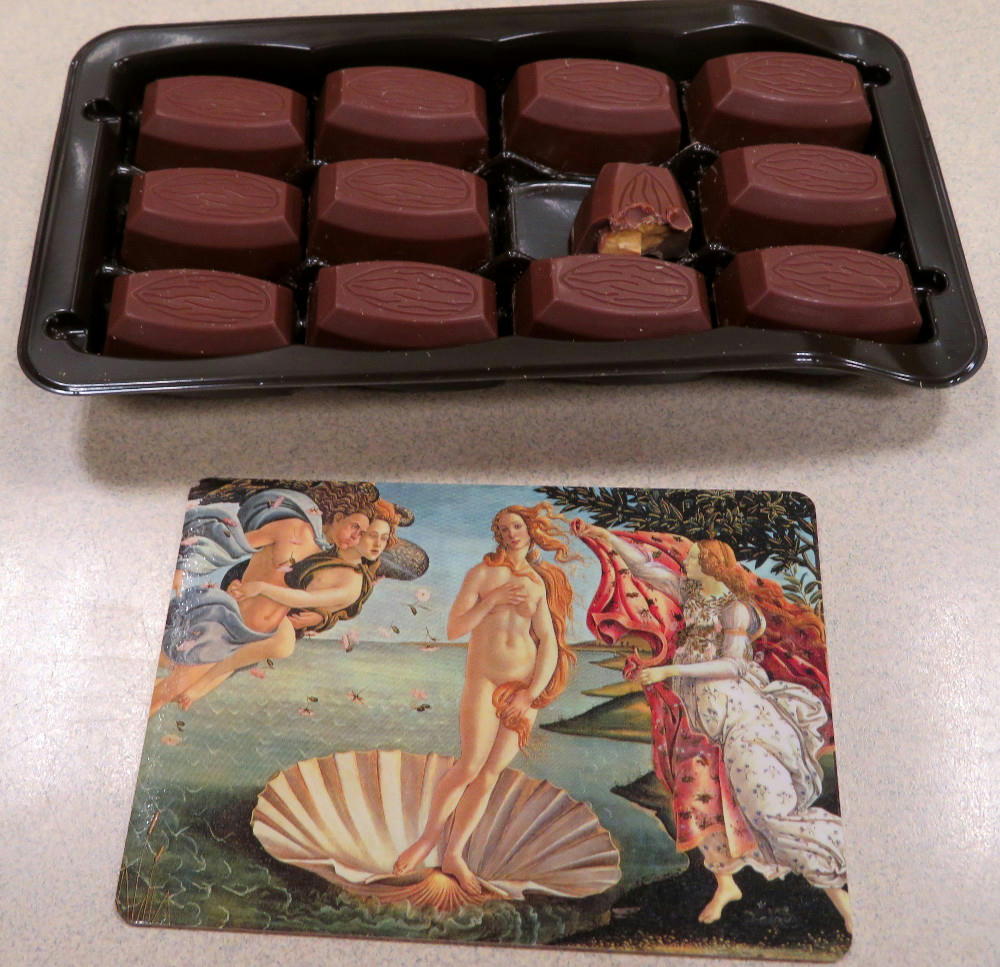 The chocolates are ok, nothing really special. The cards are inside the package, so they also smell like chocolate.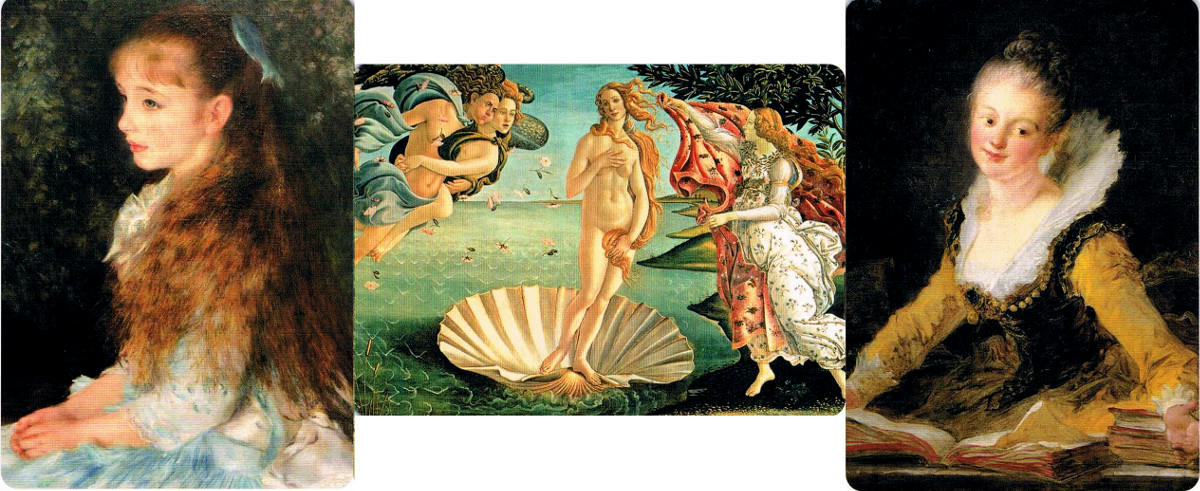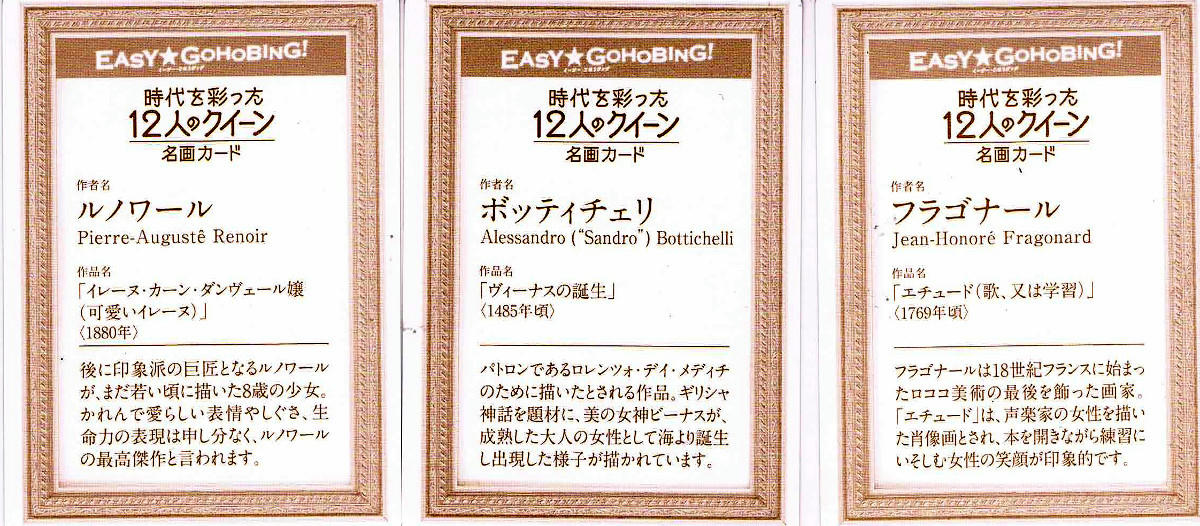 Trade you a Bottichelli for 2 Fragonard, and a da Vinci to be named later.