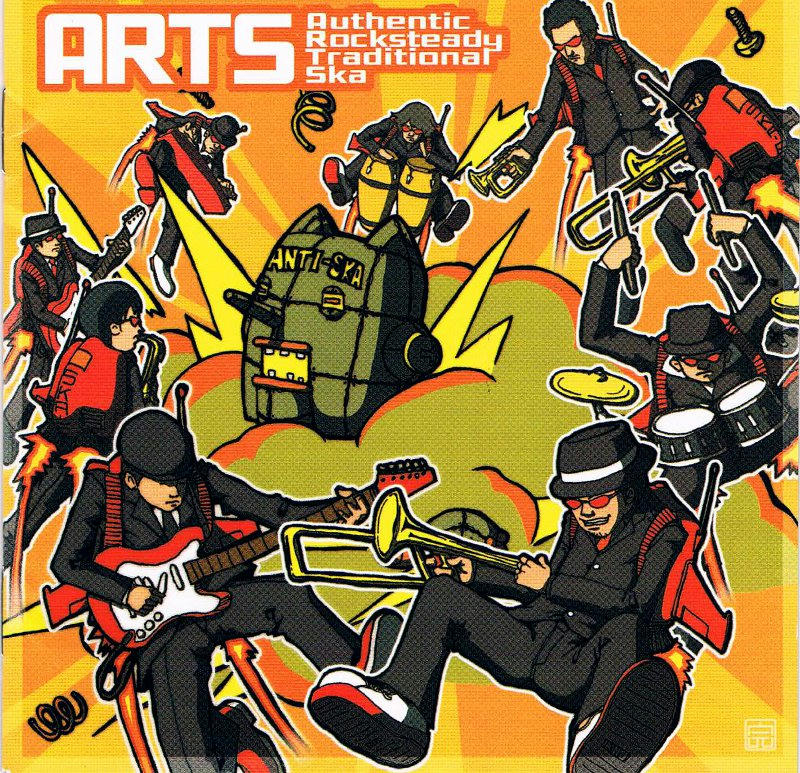 I was at one of the
Bon DX performances
at Amu Plaza as part of the Christmas Market during December, and I figured I'd buy a copy of his latest CD from Bon's other band, ARTS -
We Love Ska
, for 2,000 yen ($18 USD). I got it signed at the same time. Bon loves Ska, and that's what we have here.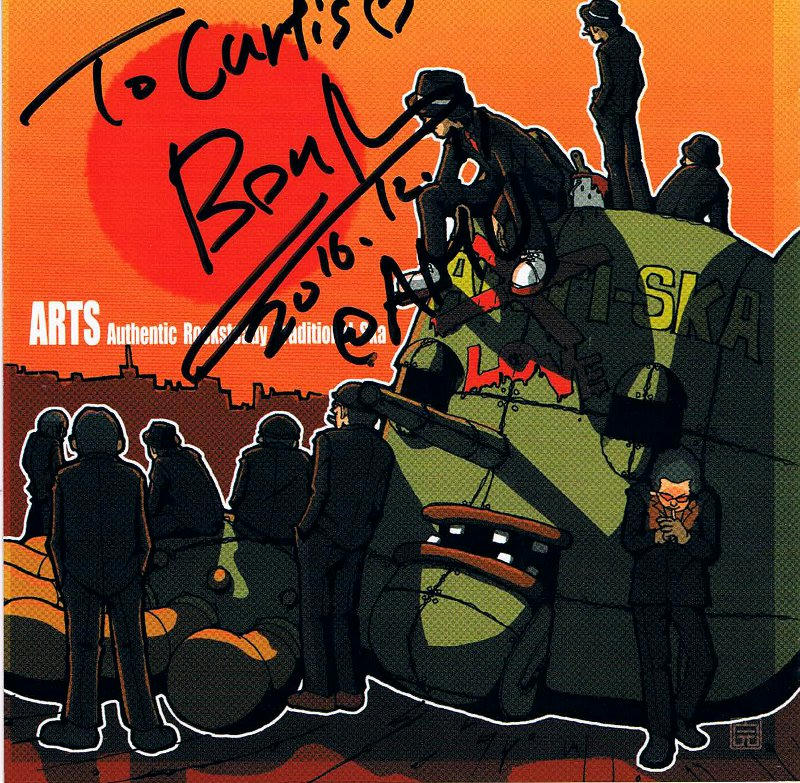 12 songs total, and all of them rock. The mix on the first one,
Rude Up!
seems a bit off, with the trumpets sounding a little muddy. Otherwise, the other songs are all great. The only thing that would tell you that this is a Japanese band is the fact that some of the lyrics, such as on
All You Need Is Ska
, are in Japanese. The band is very tight.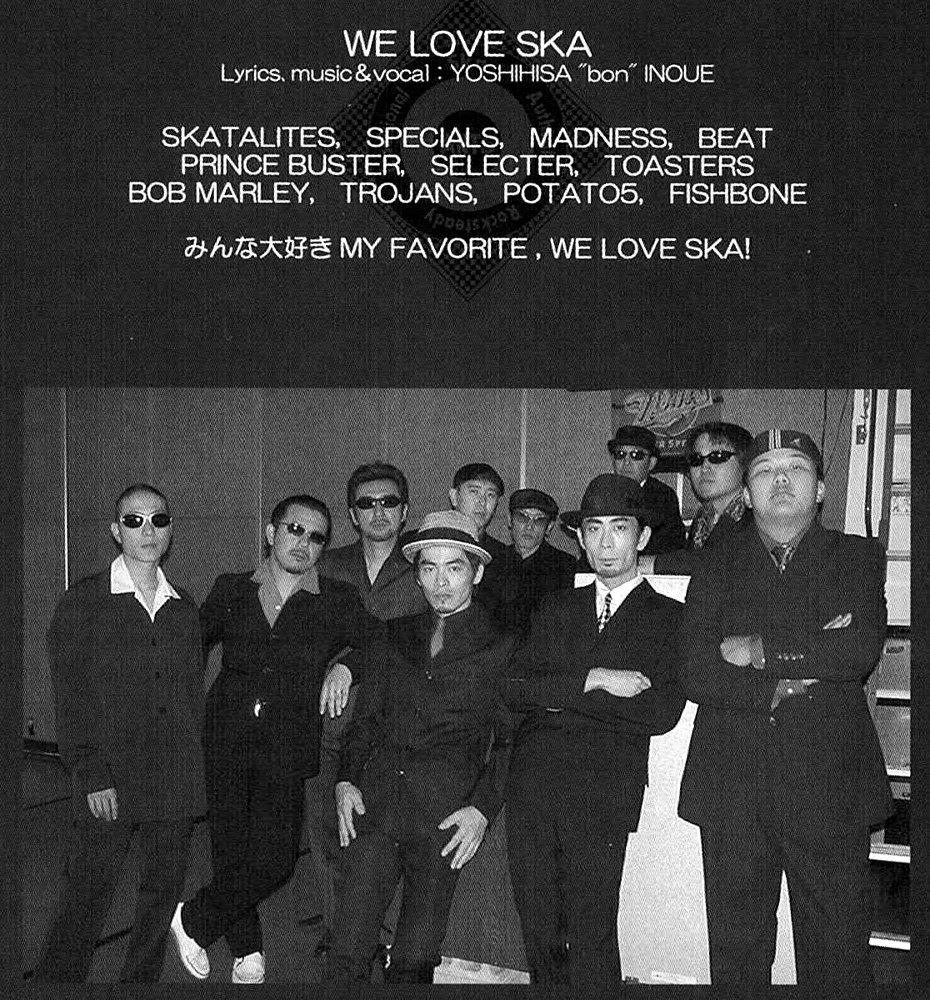 If you want a taste of what the CD sounds like, check out my blog entry for the
ARTS show on Dec. 25th
, although the members of the live group are mostly different from the studio musicians.