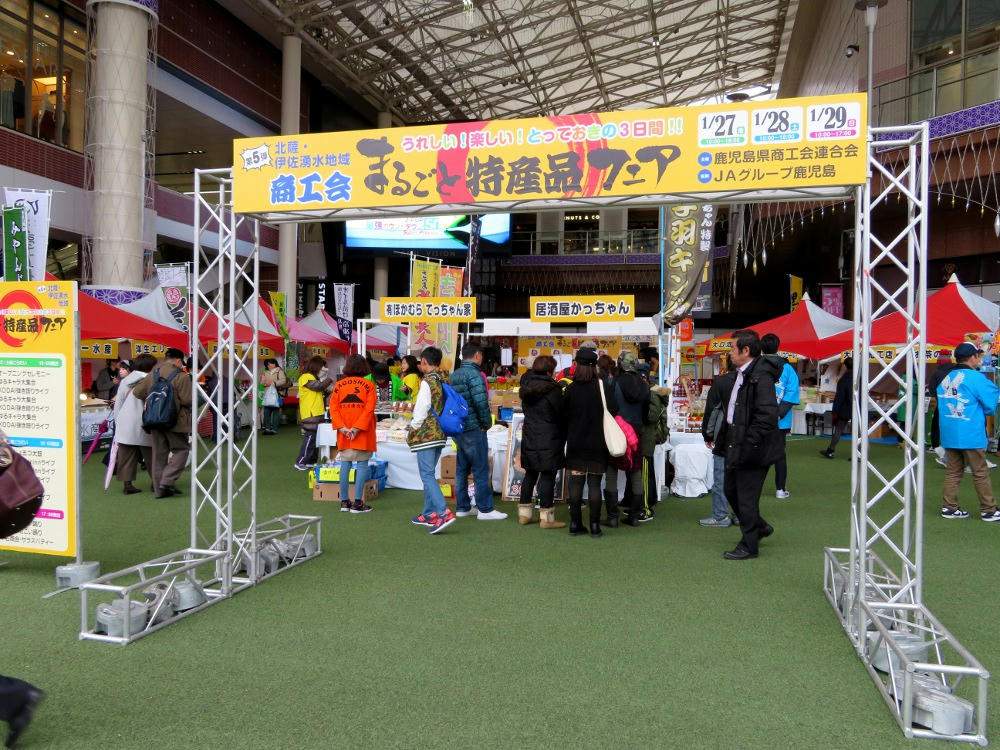 Amu Plaza had yet another local products fair from the 27th to the 29th. I don't really know which regions were represented this time. The kanji on the sign says "Hokusatsu", which might be north Satsuma, but I've never heard of that name before.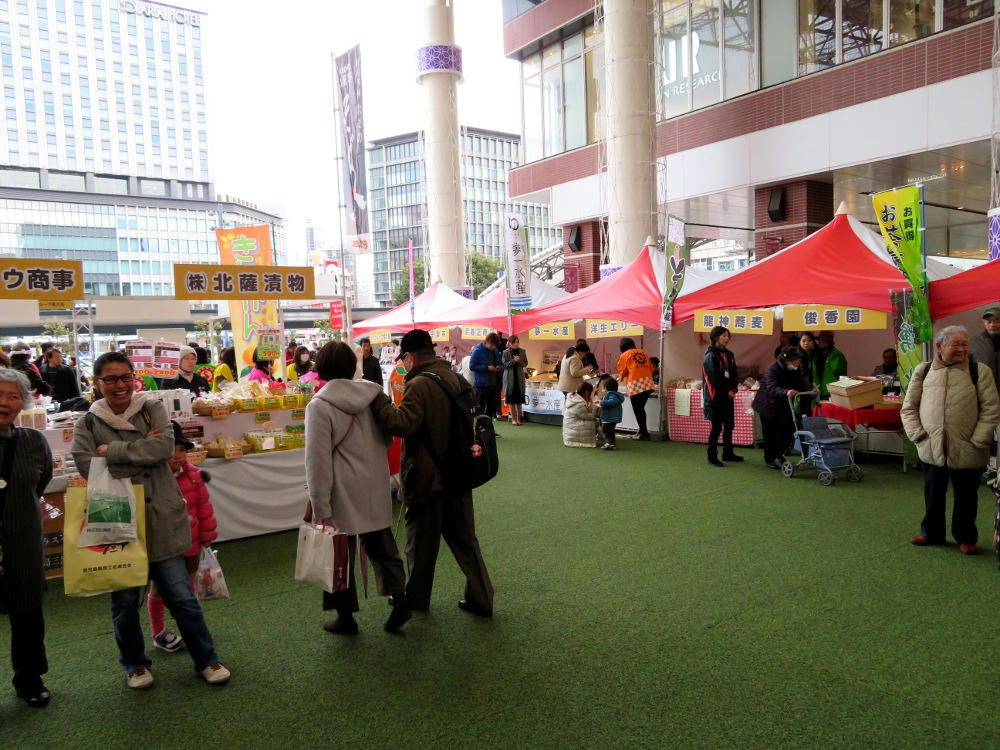 There were a lot of different foods and crafts, but nothing I really wanted this time. I got up to Amu Plaza on Friday, and the crowds were pretty light. The weather hasn't been very good - cool and rainy, which may have been part of the reason.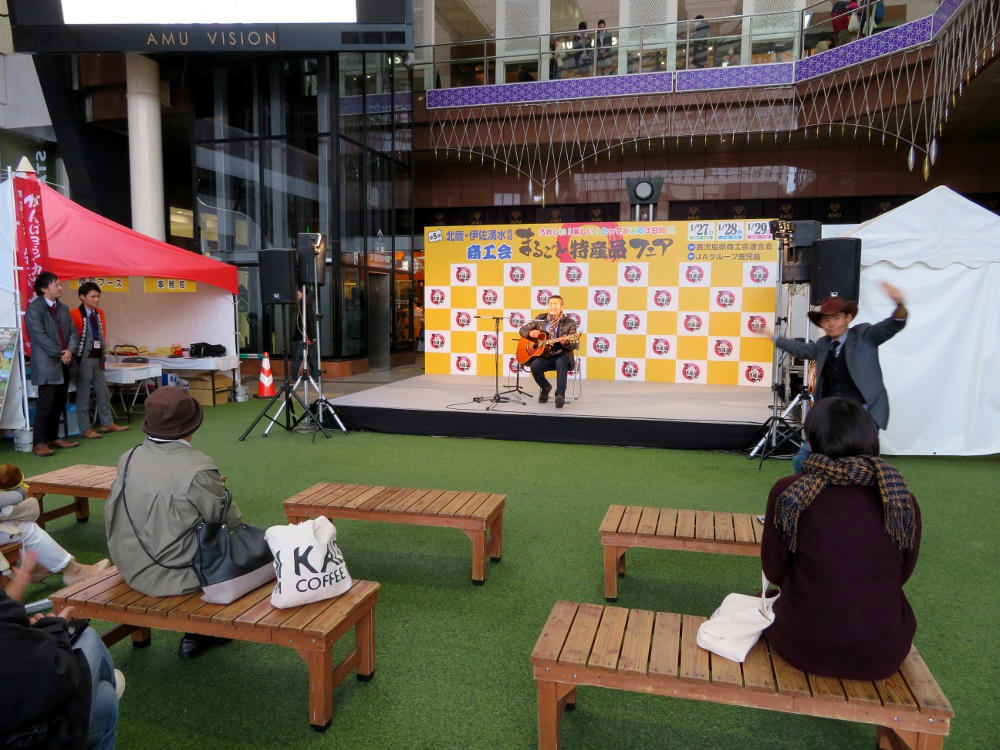 Again, they had a live event stage. The MC on Friday and Saturday was Kodai, the guy playing guitar in the photos. I've talked to him a few times before, and I've put a couple videos of his performances on youtube. I wanted to get a photo with him, but the event organizers kept him on a pretty short leash when he wasn't on the stage singing or advertising the produce tables. Oh well, maybe next time.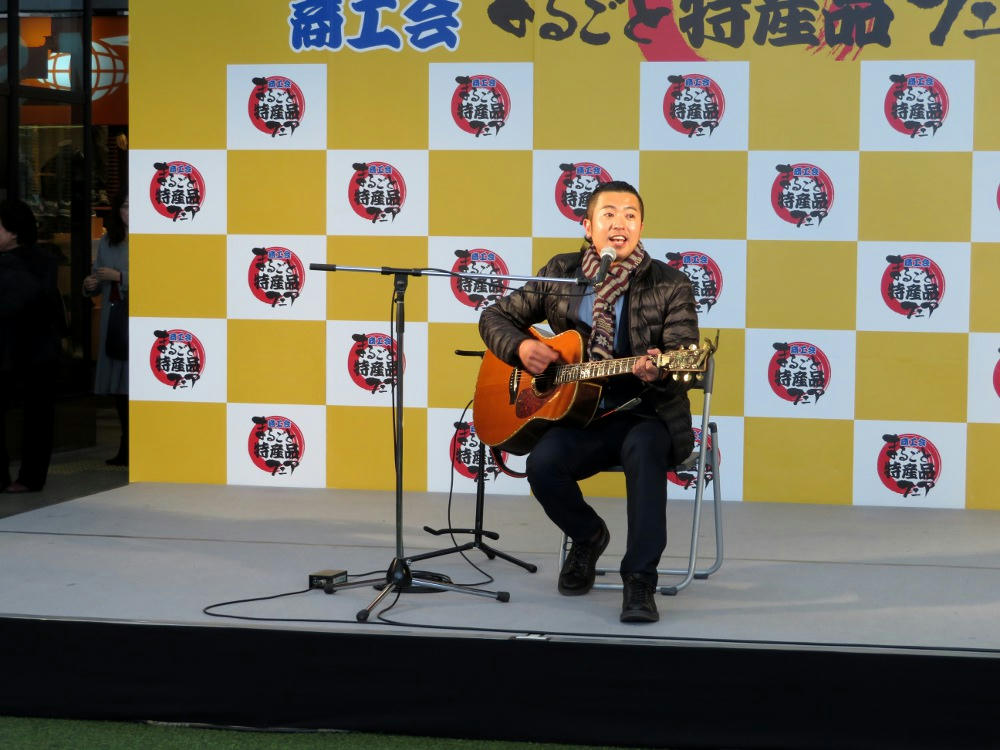 I had to work all day Saturday, and on Sunday there was a separate event at the Tourist Information Center a few blocks away. The event was kind of a New Year's gathering of foreigners living in Kagoshima, and locals that wanted to meet other people. They provided red bean soup and tea, and people took turns introducing themselves and their interests (I brought my two little drones and a new metal puzzle along just in case, and those went over with the kids in the group). That ran from 1 to 3:30 PM. After that I hiked over to Amu Plaza, where the MC was Hikarin again. There was only one band left to play on stage for the day, and they weren't very good. So, I didn't take any photos, and Hikarin didn't notice me. Instead, I went inside the department store to get free sample coffee, before going home to work on the computer for the rest of the afternoon and evening.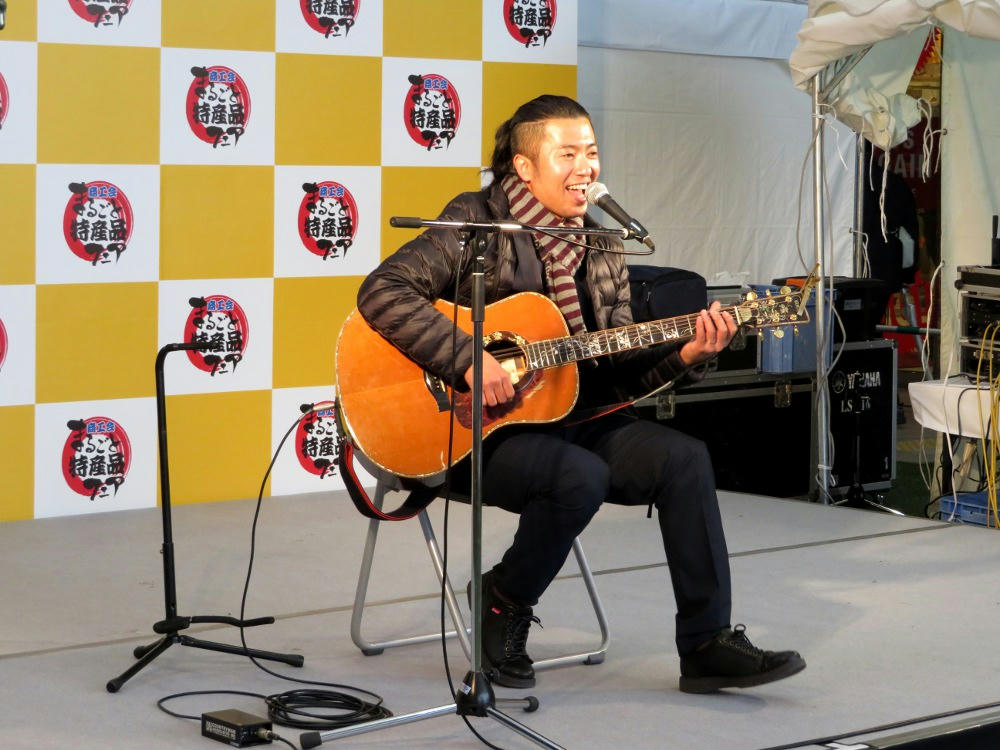 Quiet weekend.