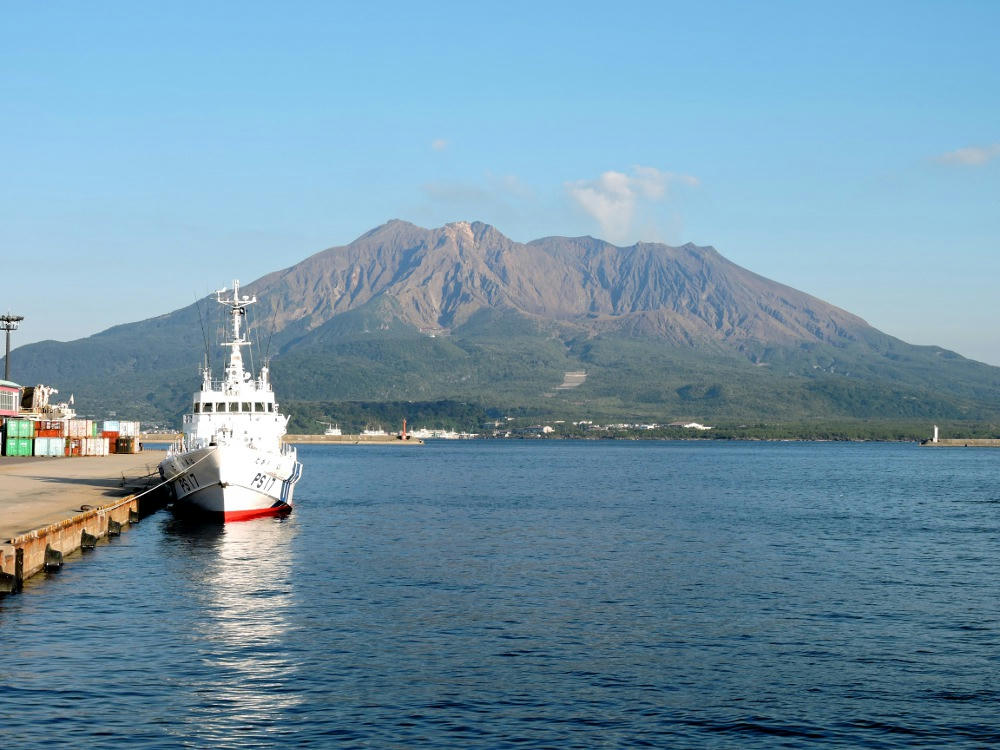 [I know this is an old entry. I'm working my way through the backlog.]
It's been so long since I was down at Dolphin Port when the sky was this clear. I had the big camera with me, so I tried taking a few shots to see how they'd turn out.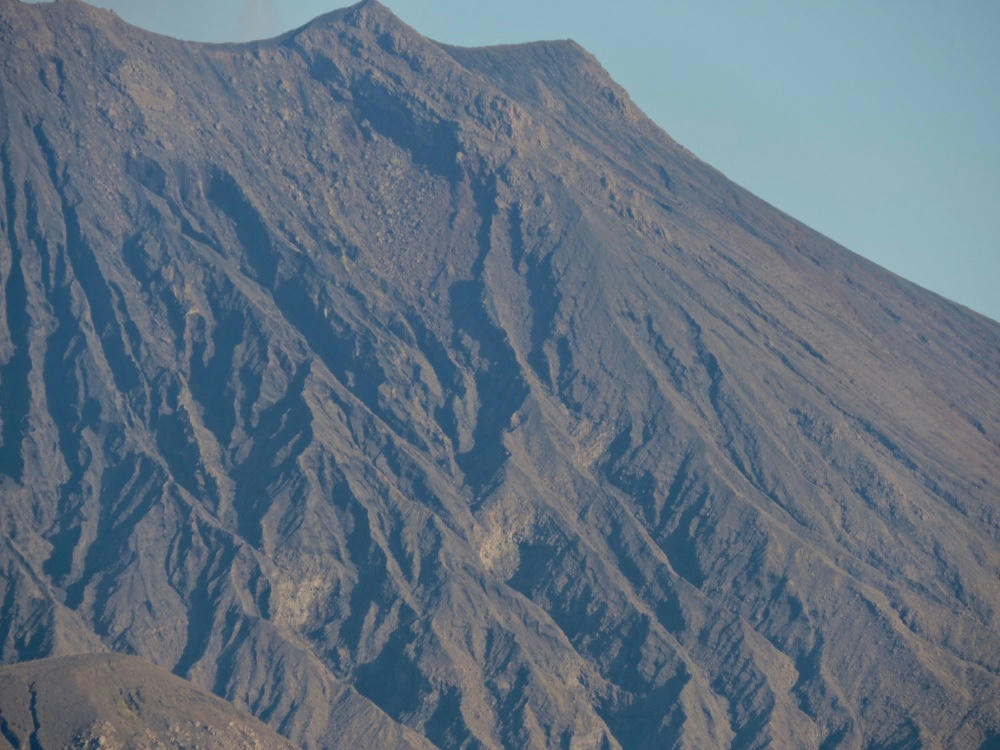 Not sure if I'm relieved or disappointed that there's no ash plume this time.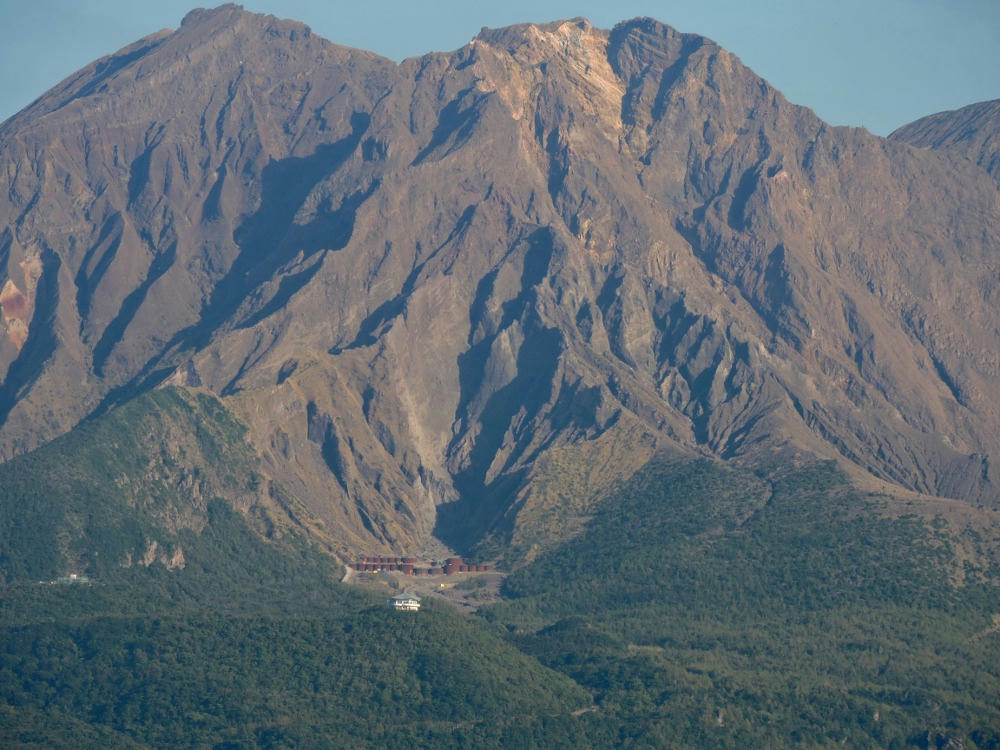 3:30 PM. This shot turned out well, at least.