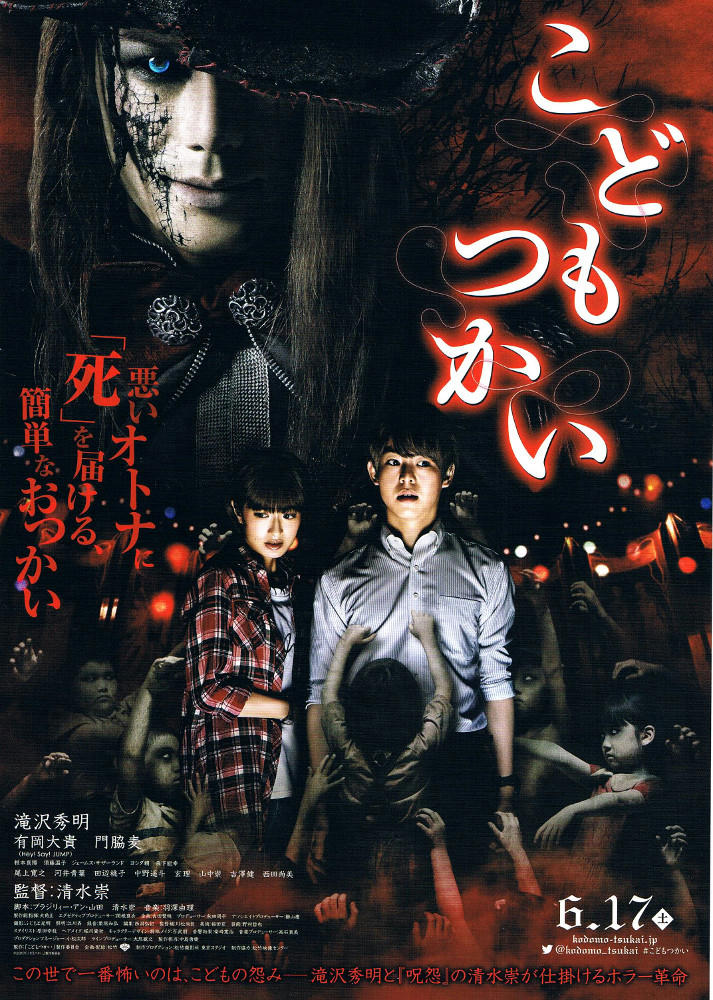 (All rights belong to their owners. Images used here for review purposes only.)
Not based on anime or manga, from what I can tell, but as a horror movie it looks pretty creepy anyway.
Kodomo Tsukai
translates to "Child User," but the English release title is
Innocent Curse
. Some abused children that went missing return, and three days later their abusers die mysteriously. A newspaper reporter investigates the deaths while his girlfriend gets too close to one of the children (from the IMDb listing).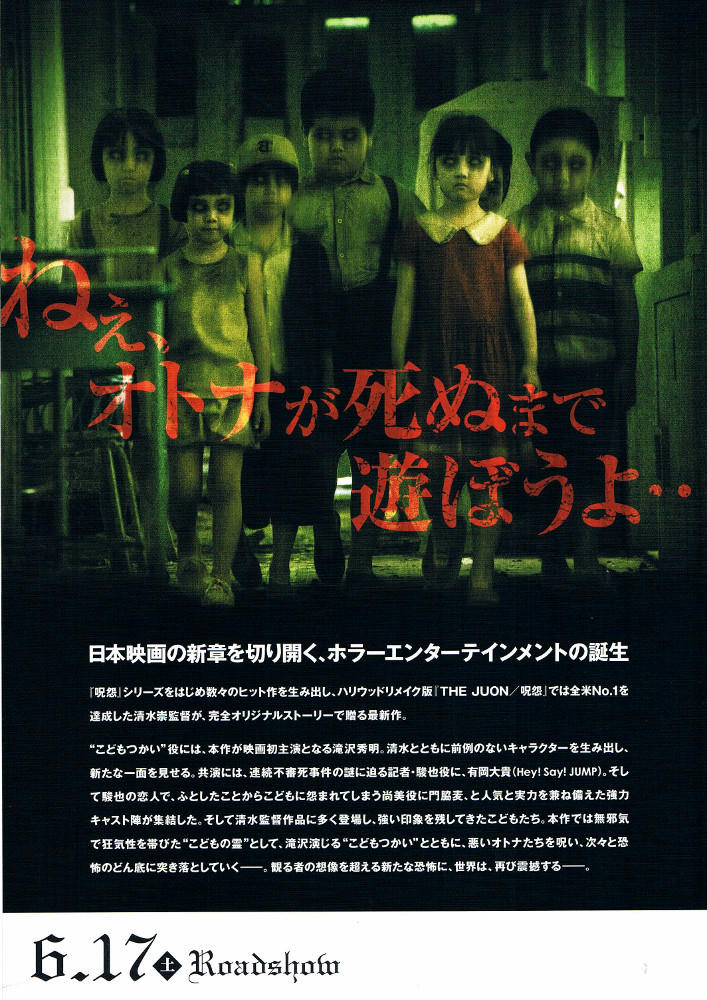 Spooky, babies, spooky.