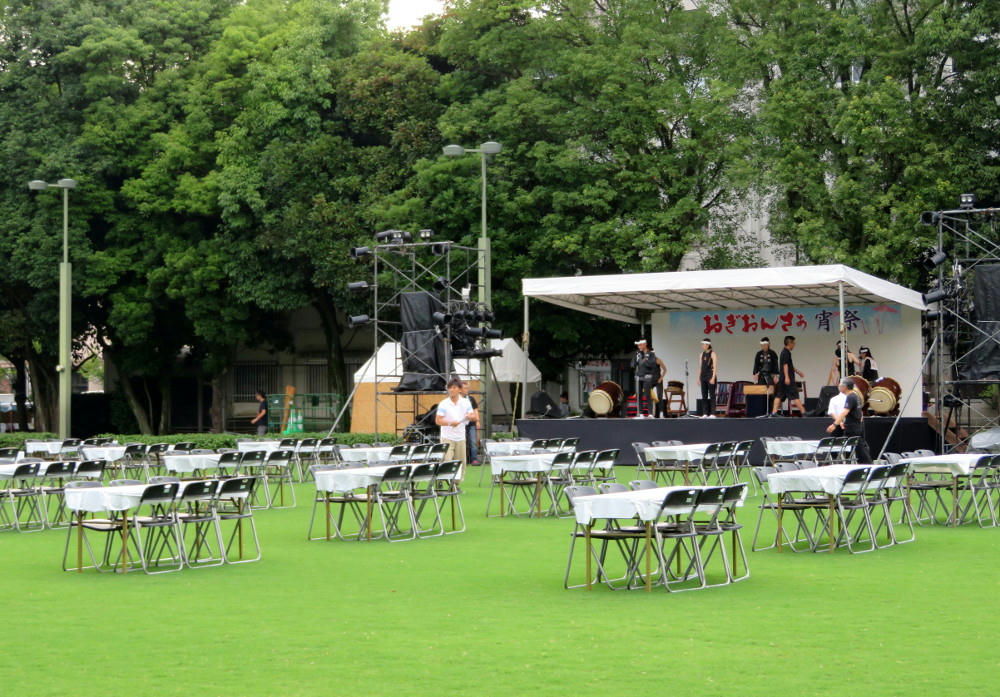 Ogionsa is the 2-day portable shrine parade matsuri held towards the end of July (this last weekend). It's a fairly short event at the best of times, and last year it had maybe half of the participants as it had the year before. So, I was kind of concerned about what the turn out would be this time. I think the organizers may have had the same concerns, because they changed things up a bit. In the past, the first evening was dedicated to the shinto priests blessing the shrines and the shrine carriers within Tenmonkan shopping district, and there would be very little else going on.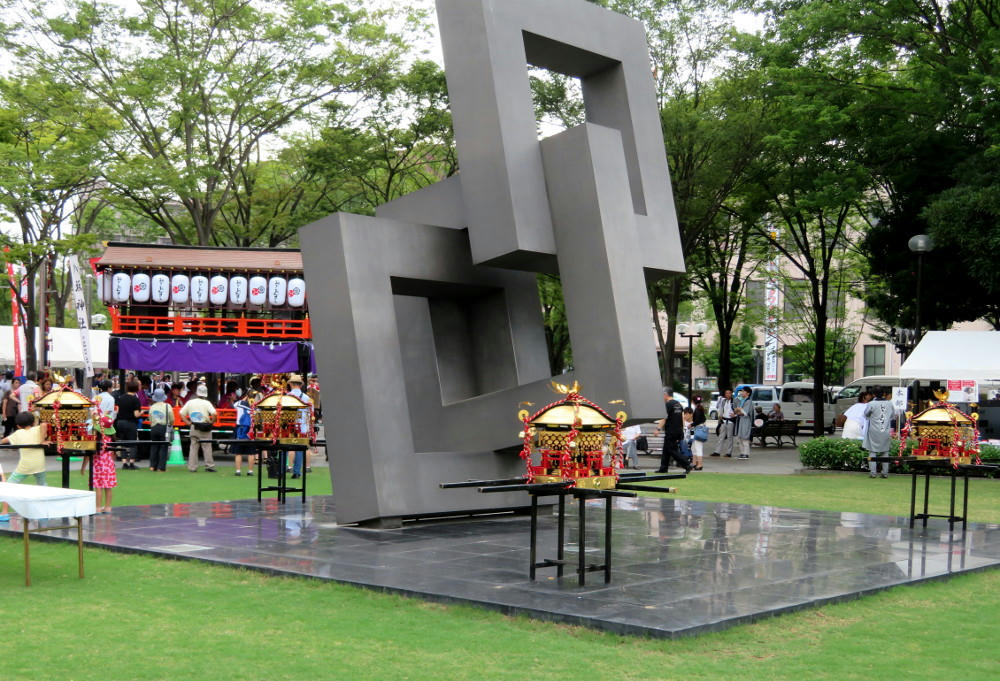 This year, the Saturday portion was moved to Central Park 2 blocks away, with the addition of a viewing opportunity for some of the smaller shrines, and the big wagons used for carrying some of the musicians and the main guests of honor.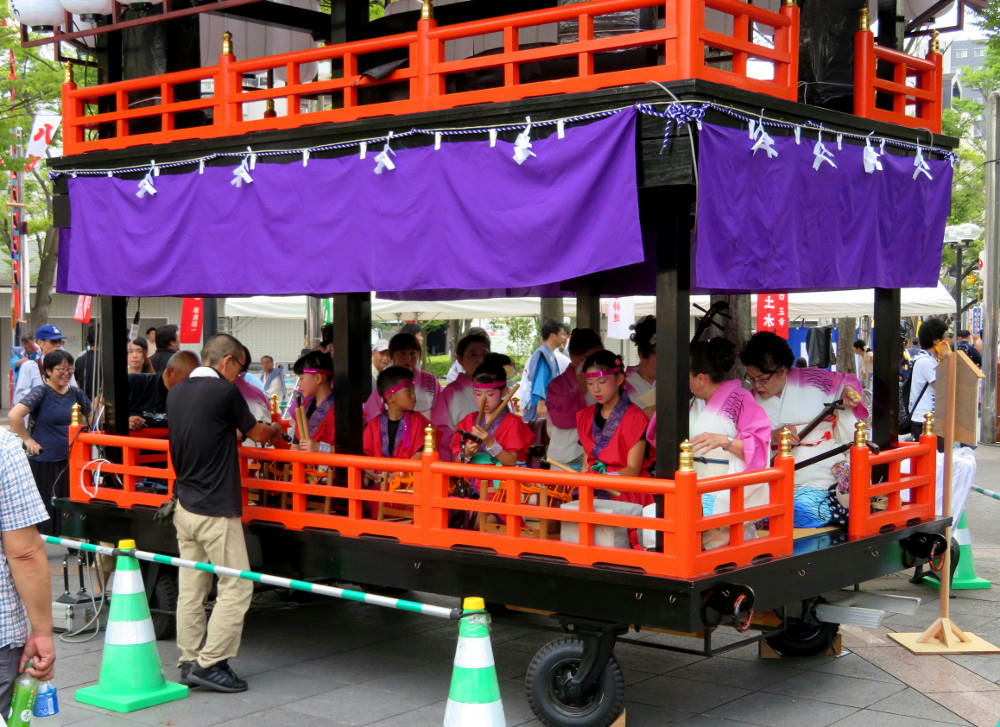 One of which wagons was already pre-occupied.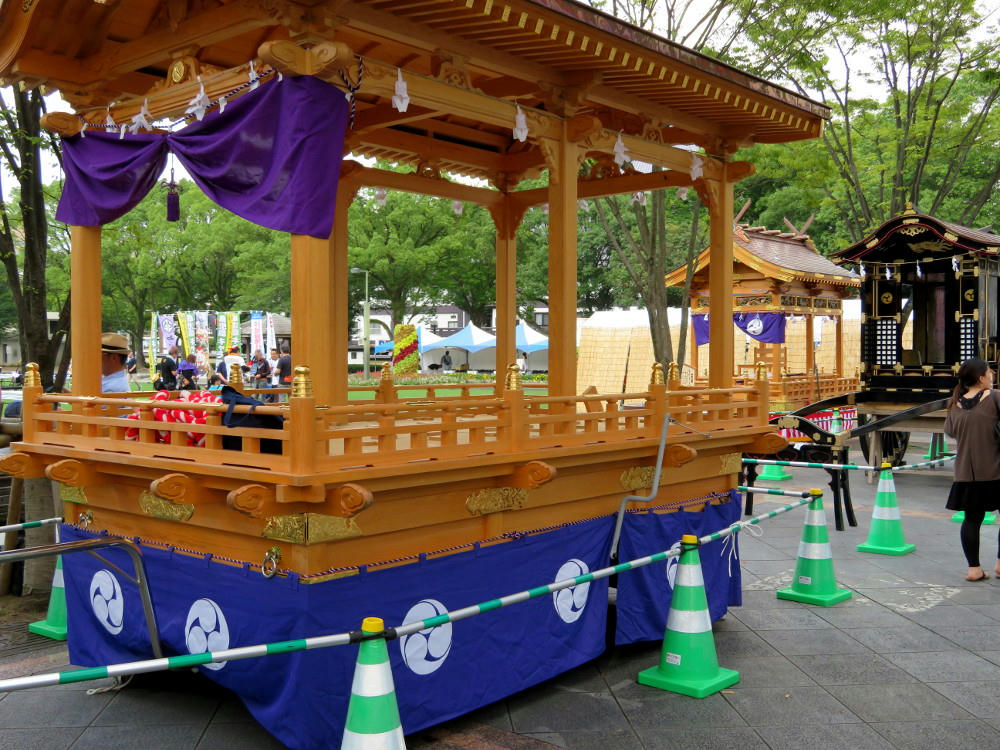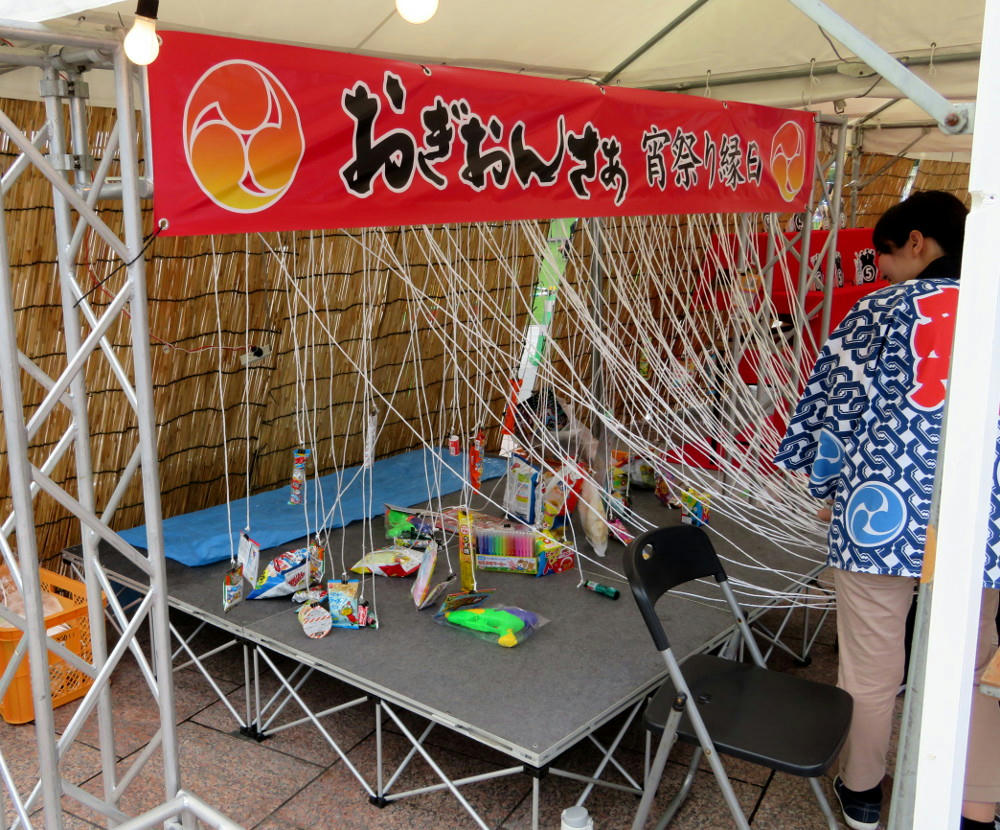 There were a number of activities for families and children, including an old-style pinball board, and this game of luck where you pay to pull a string at random, and you win whatever is attached to the other end.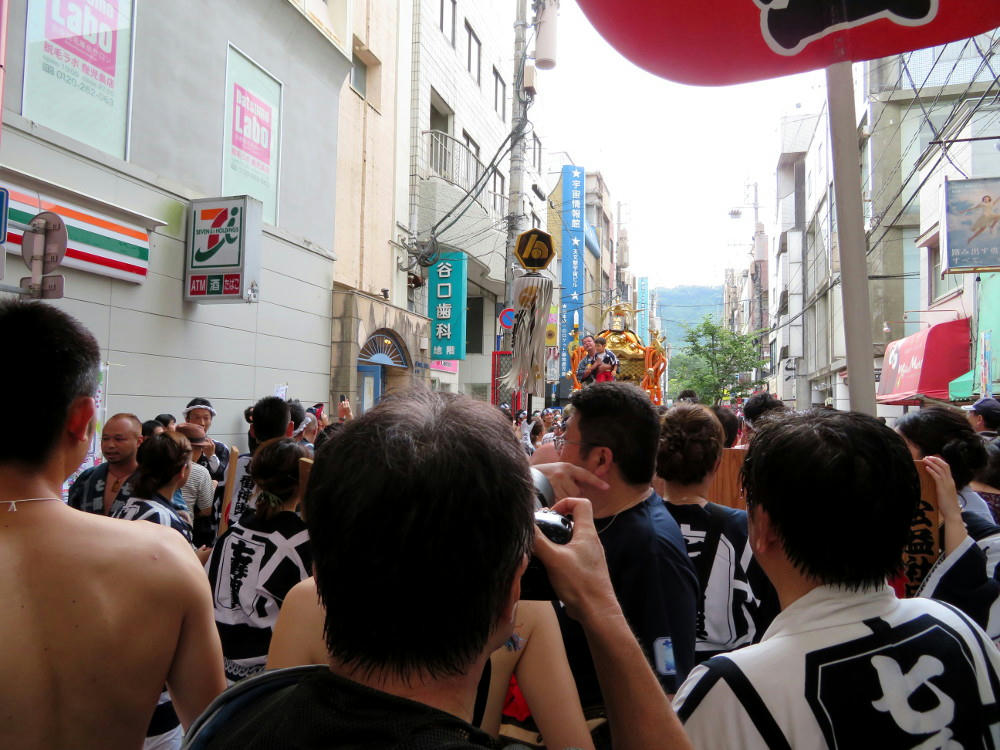 The shrine carrier teams did set up around Tenmonkan in advance to let passersby watch them warm up.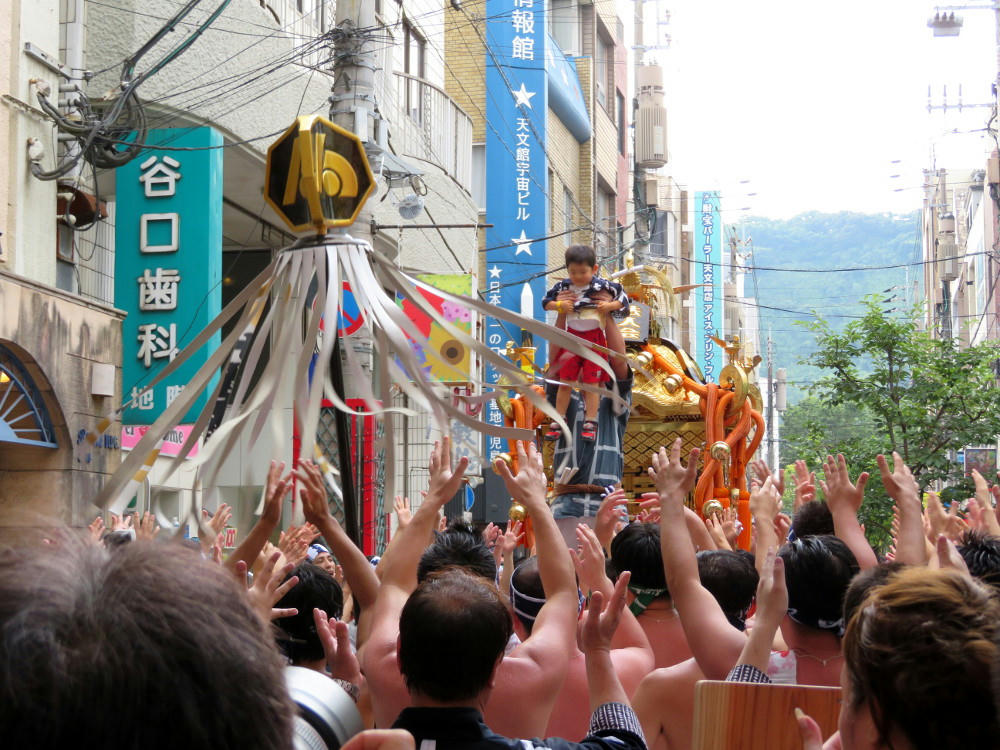 And for parents to give their smaller children to the lead shrine rider to bless them in front of the crowd.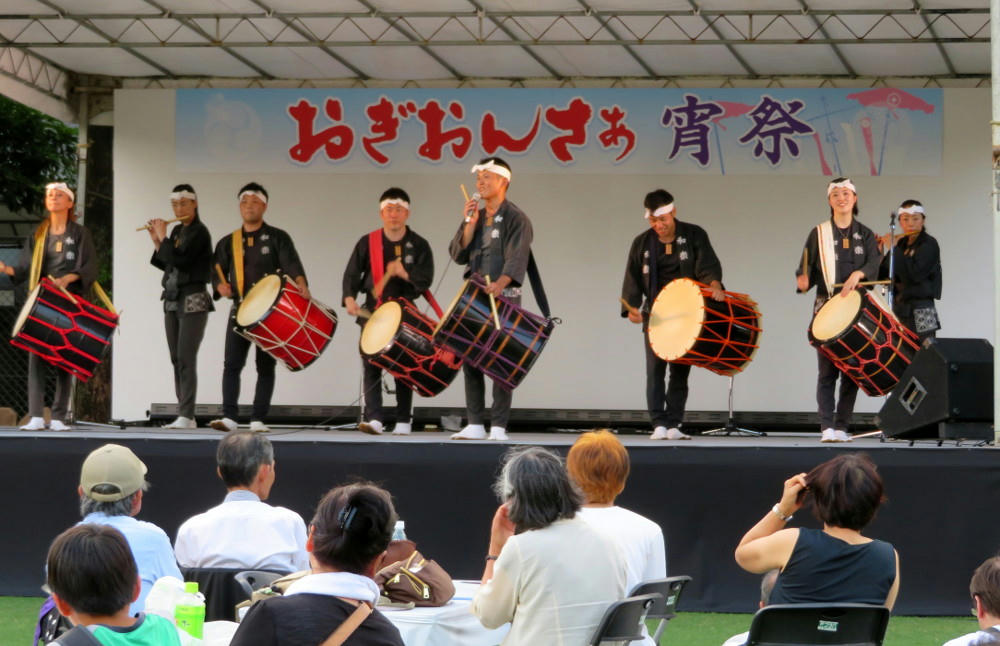 While the side events started in Central Park at about 3 PM, the main stage show was scheduled between 5 PM and 8:30 PM. I had to work Saturday, but I did have a break from 4 to 6 PM. Unfortunately, I also had to do some shopping, so I could only catch about 20 minutes of the above Taiko group. I have seen them before, but they're still fun to watch. I only felt like recording one of their songs, though. The below video includes 2 songs from the group that played on Sunday. I was going to hang around longer, but the organizers scheduled a Hayato Kenshin, the masked mascot for Kagoshima City, stage play at 5:45. When the announcer began reading off her lines from a script "[pretend surprise] Ah, what is this? Who is this mysterious masked figure, could it be? Is it? Yes, it's Hayato Kenshin! [End pretend surprise]" I figured I had better things to do. The least she could had done was memorize her lines in advance. Sigh. Anyway, that was the end of the excitement for Day 1.
Direct youtube link