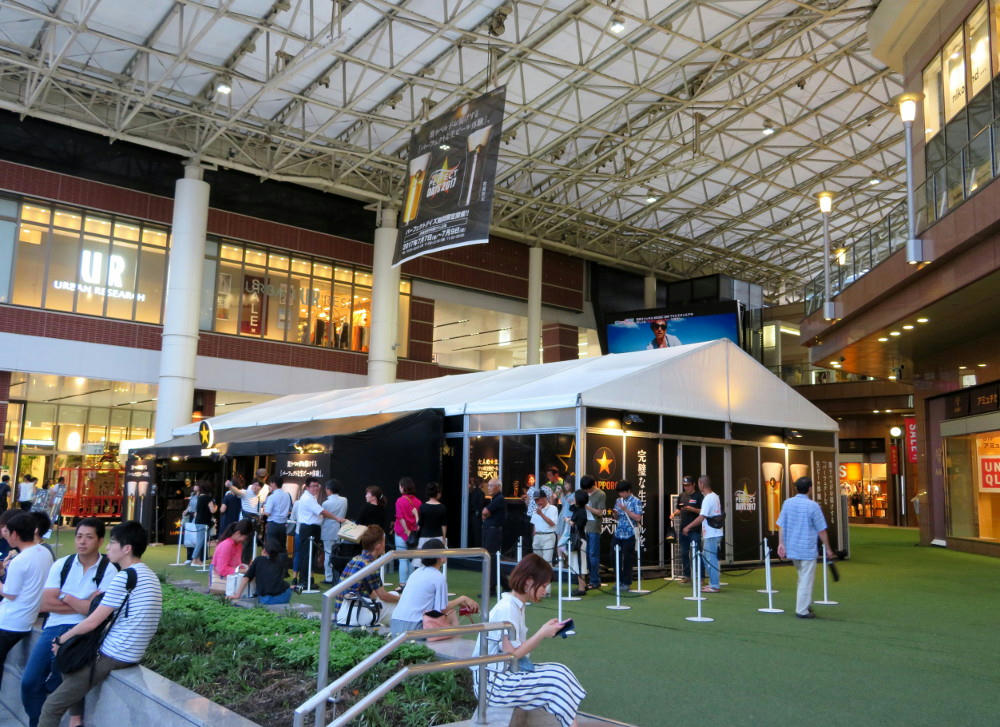 Sapporo brewing set up a tent building in the space in front of the main train station from Friday to Sunday..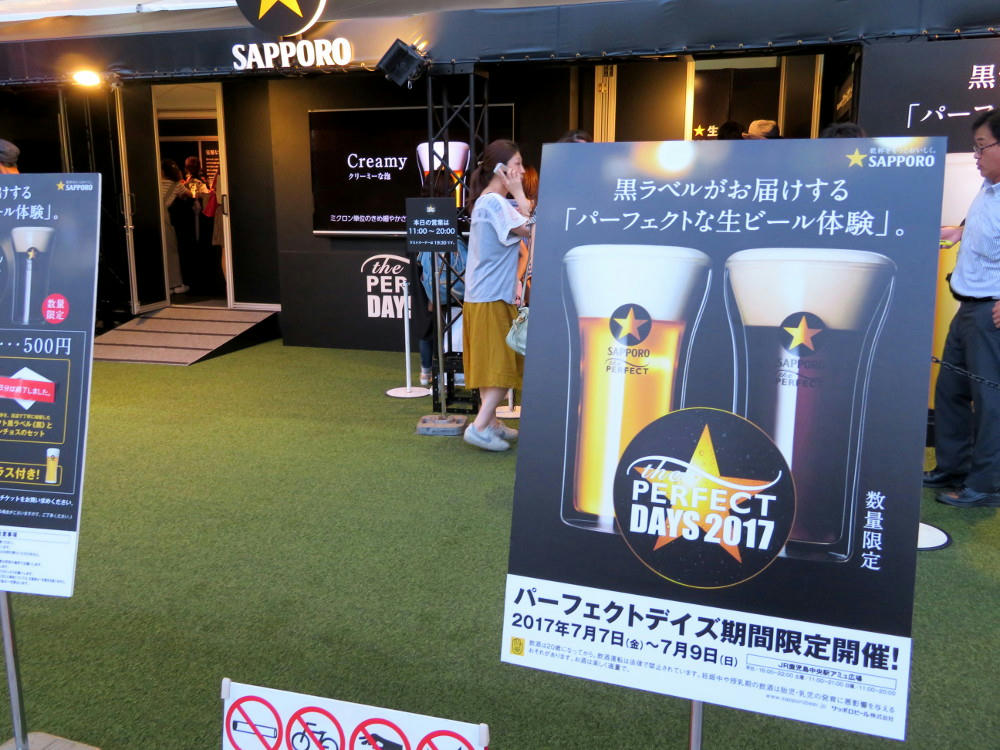 There were two beers, a lager and a stout.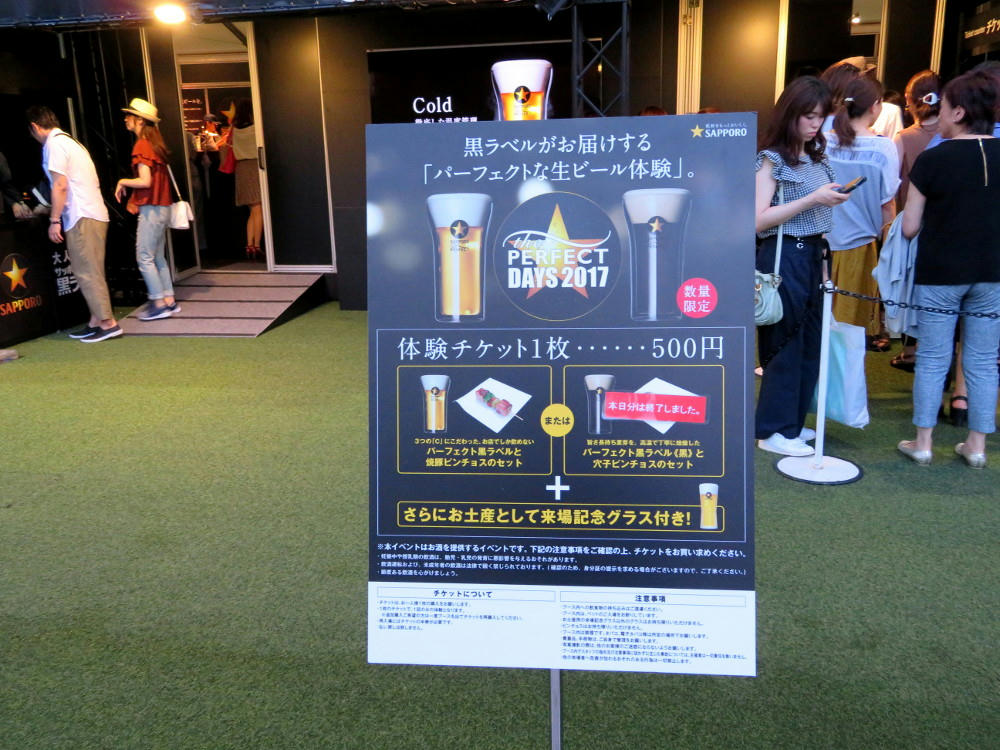 One ticket was 500 yen, and it got you one glass of beer and a kabob. Apparently, you got to keep the glass. On Sunday, the stout set was sold out.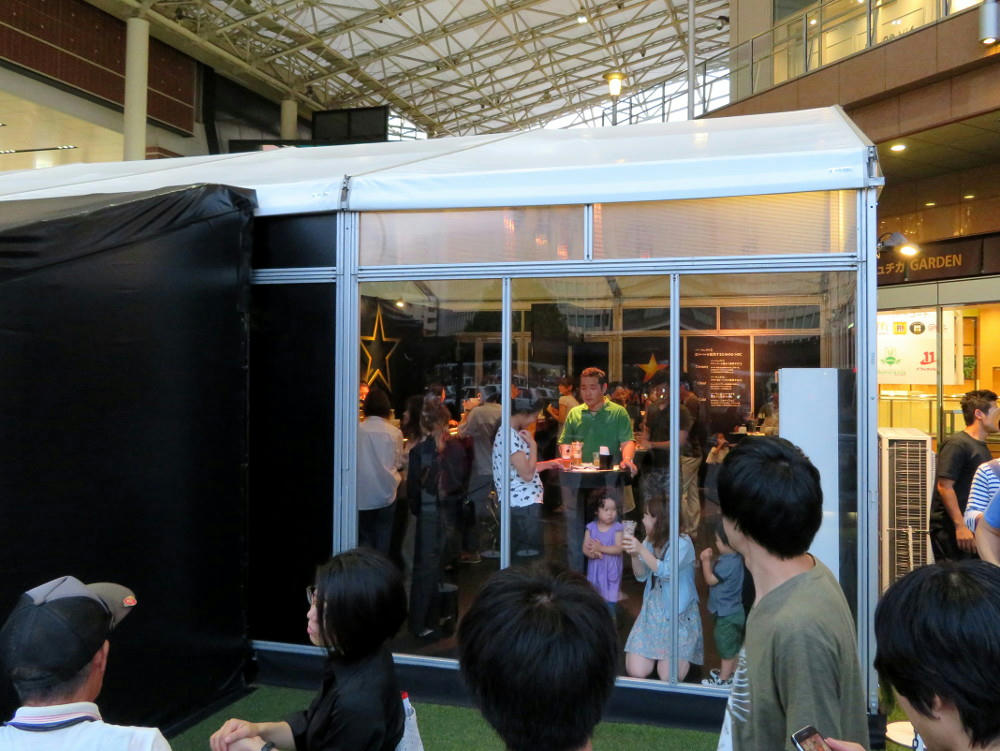 I had to work Friday and Saturday, and on Sunday I couldn't get out of the apartment until 7 PM. Closing was at 8, but I was hoping to sneak in under the wire for a quick beer just to see what the inside of the tent looked like. But, when I got up to the station, there was still a line of about 20 people, and a few were talking about probably not being able to get inside. So, I went into the department store and got some free sample coffee from Kaldi. I got back out at 7:30, and the staff were already taking down the signs, while 5 people were at the ticket window, still hoping to get in. A few minutes later, they locked the entrance doors. Based on what I could see through the windows, there was a maximum of 50 people at all times, and it was a "you can't enter until someone else leaves" situation. Oh well. It would have been nice to try the beers, but I got the feeling it was also only one ticket per person. Maybe next year.