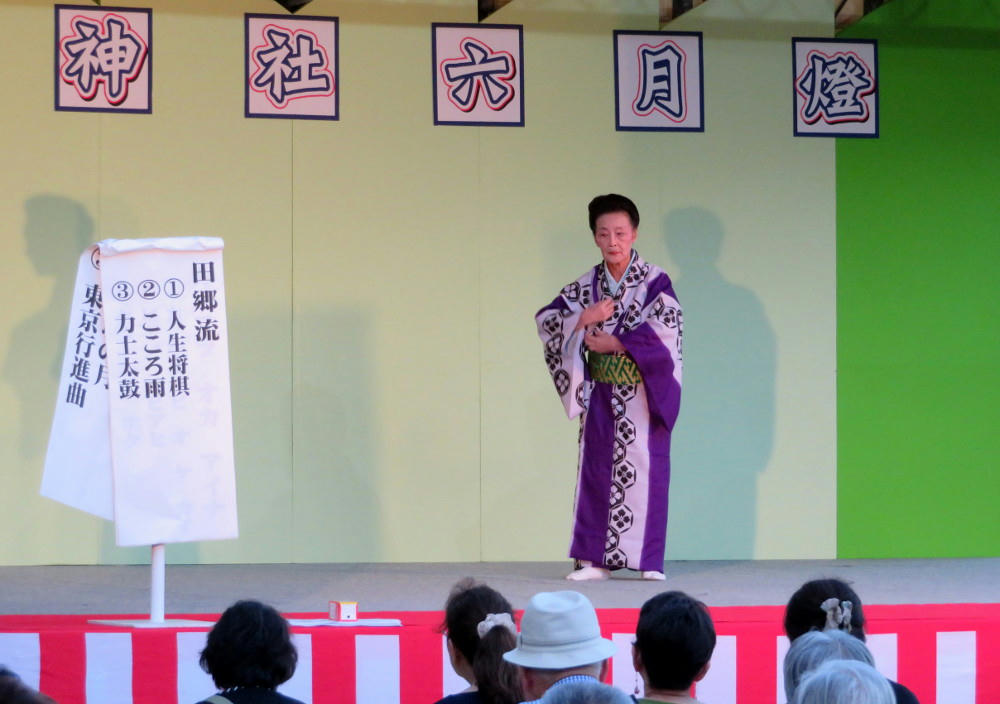 Day 2 was pretty much like day 1, except that the event stage didn't have any professional acts (except maybe for YOKO at 6:45 PM, who I missed) this time. I had an early dinner at home, then left to visit Terukuni shrine at 7 PM. I did record a few of the acts, but mainly for my own personal video collection, because they were either a little too amateurish, or used copyrighted material; regardless, most of the videos wouldn't survive on youtube. The exceptions were the below folk dance, and the taiko group. One thing I did differently, though, was to sit through all of the performances to figure out what exactly is going on. What I finally figured out is that in general we have cultural schools, or dance groups, that perform for 3 or 4 songs each, but that usually there are smaller teams within those schools that are on stage for one song each. Above, you can see the announcement board for Tago Ryuu (Tago may be a city name, ryuu = school). the performer is doing a slow traditional dance for "Rikishi Taiko" (Sumo drum).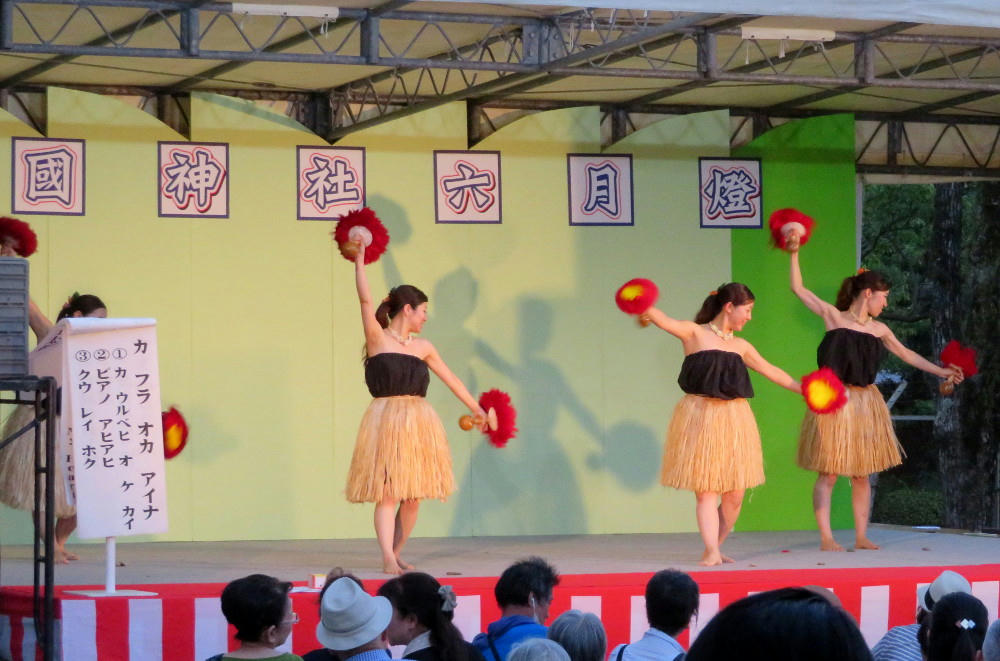 The Ka Fura Oka Aina hula group.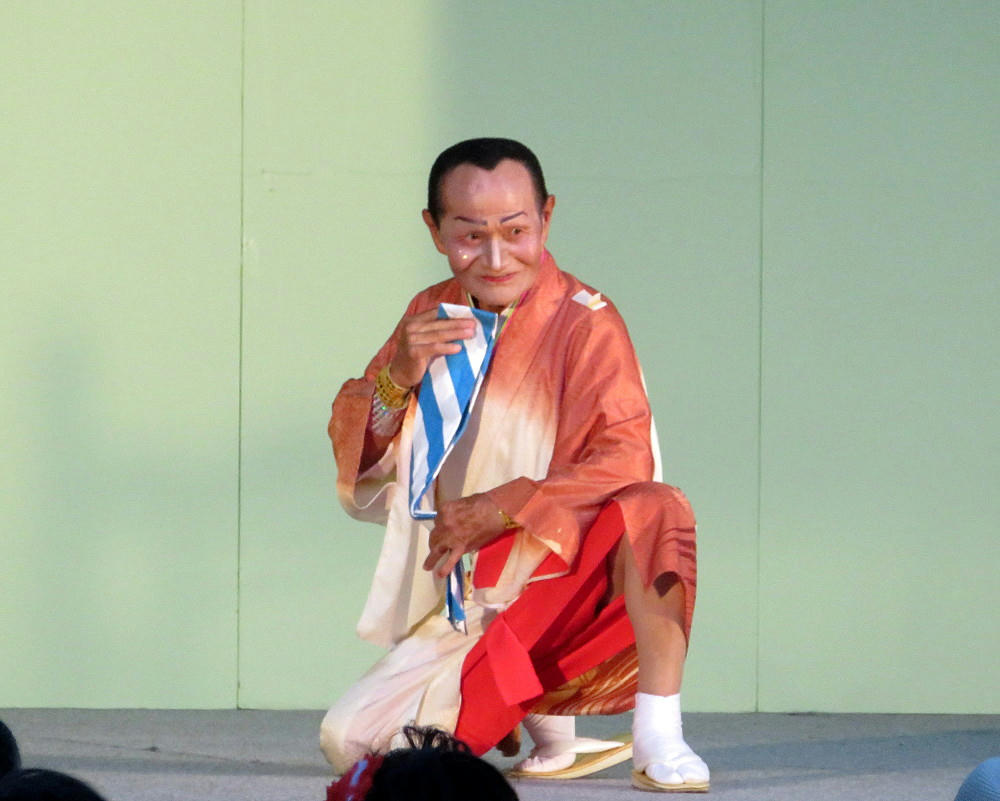 Yamabuki Kai (kai = association) doing storytelling dances. 1) Muhoumatsu no Isshou (The Life of the Lawless Pine). There's a big write-up of
this play
in Japanese on wikipedia, but not in English.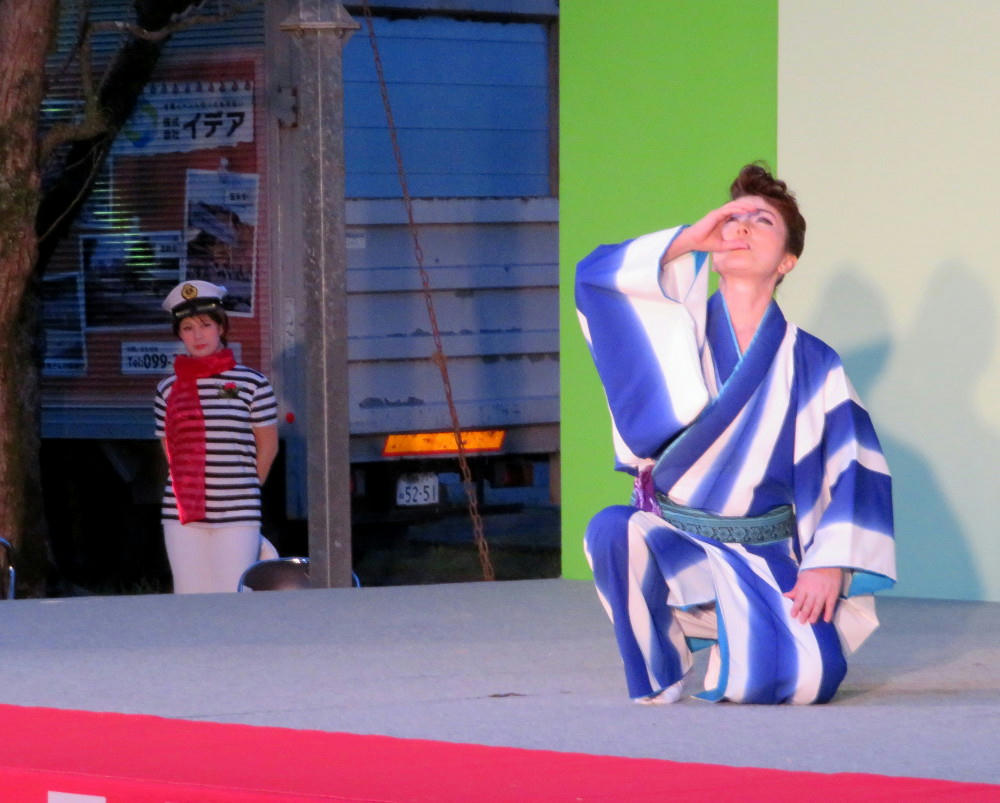 Yamabuki-kai 2)
Suika
(Drunk song). The woman is portraying a dandy who has a night out on the town drinking sake.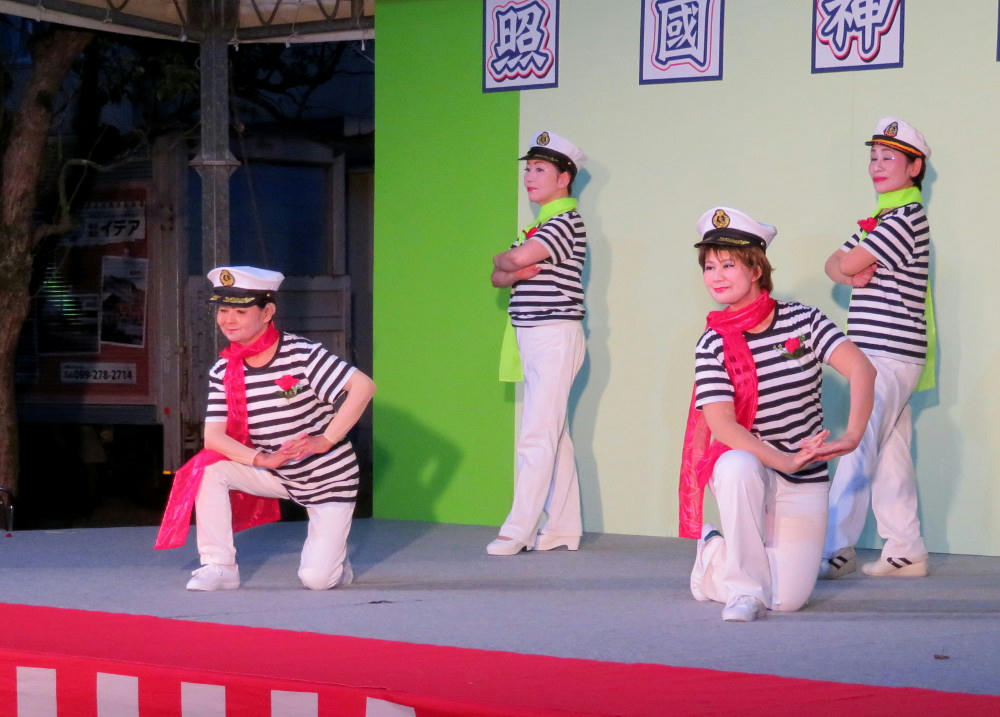 Yamabuki-kai 3)
Ryuten no Hatoba
(The Life on the Wharf).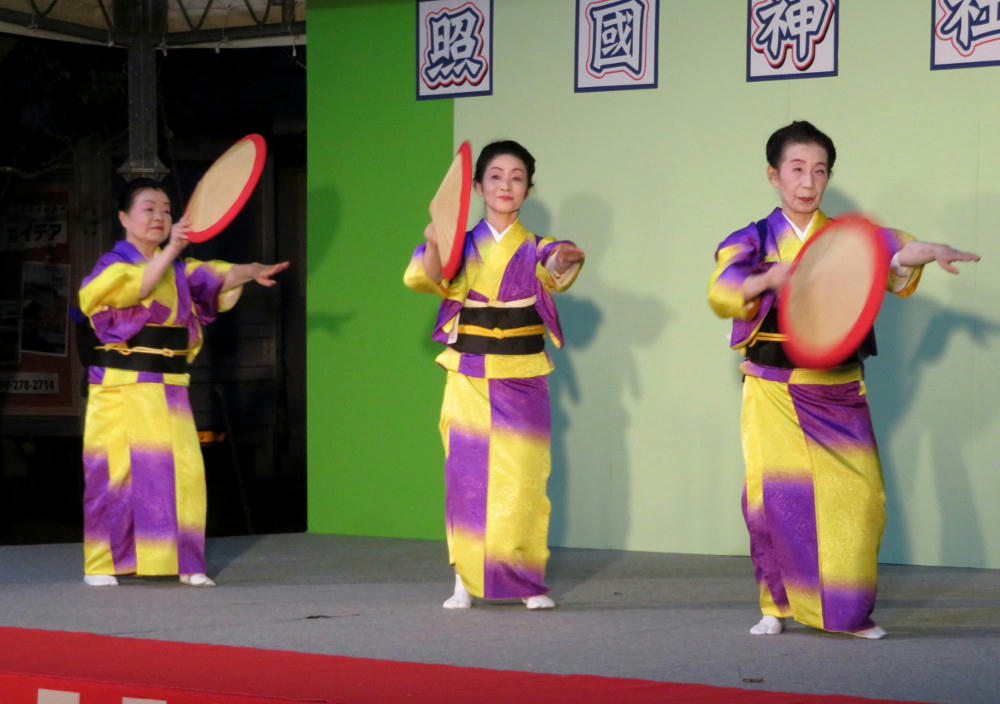 Rokudou Ryuu 3) Kagoshima Hitomawari (To go around Kagoshima). Traditional style slow dance.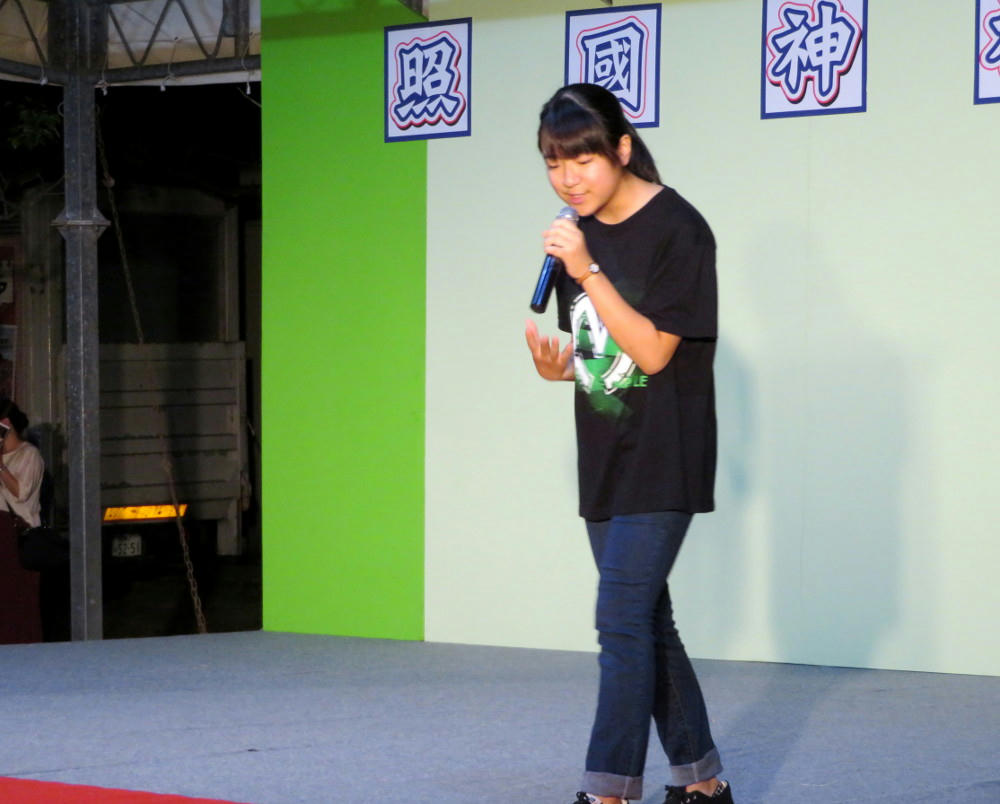 Actor's Factory. This one needs a bit of an explanation. The group consisted of three school kids, the female lead singer and two brothers doing hip hop dancing in the background for all 3 songs. The second song, pictured here, was a solo - Kokoro no Hana wo Sakaseyou (The Flower of My Heart is Blooming). The hip hop dancing was marginal, and the songs were copyrighted covers.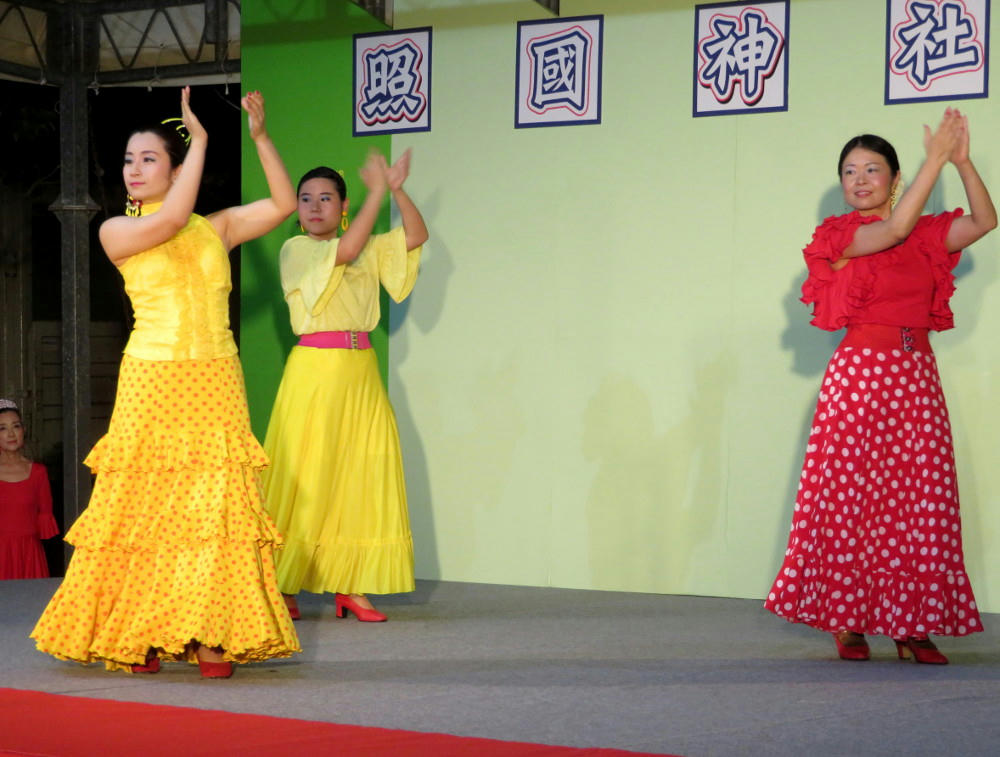 NPO Organization Ranranran doing flamenco dances.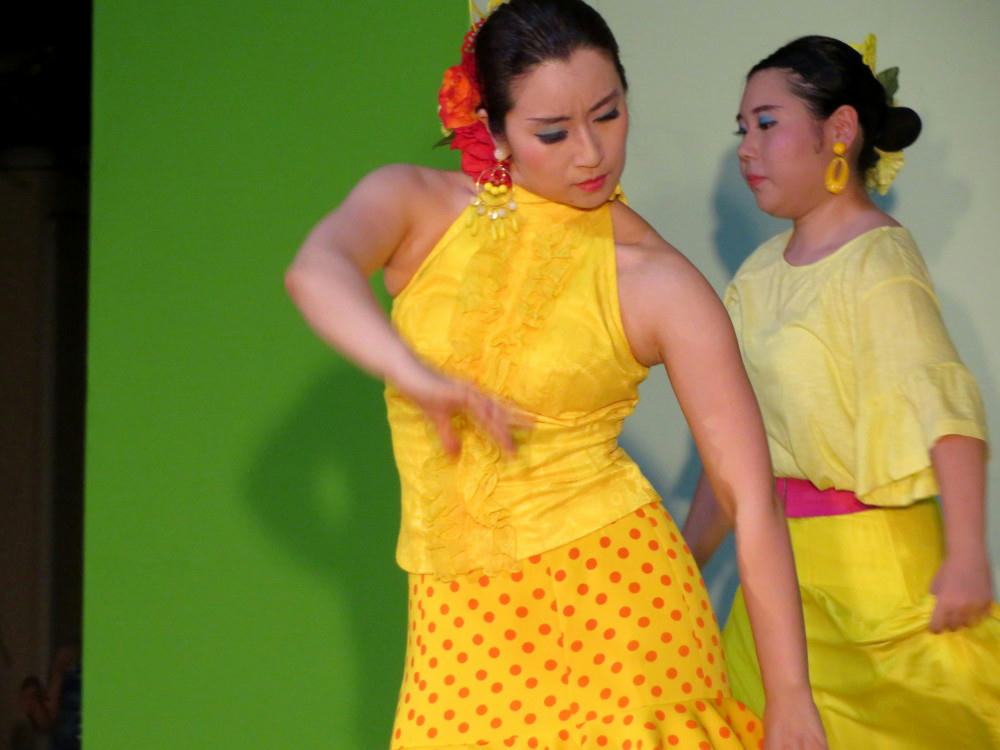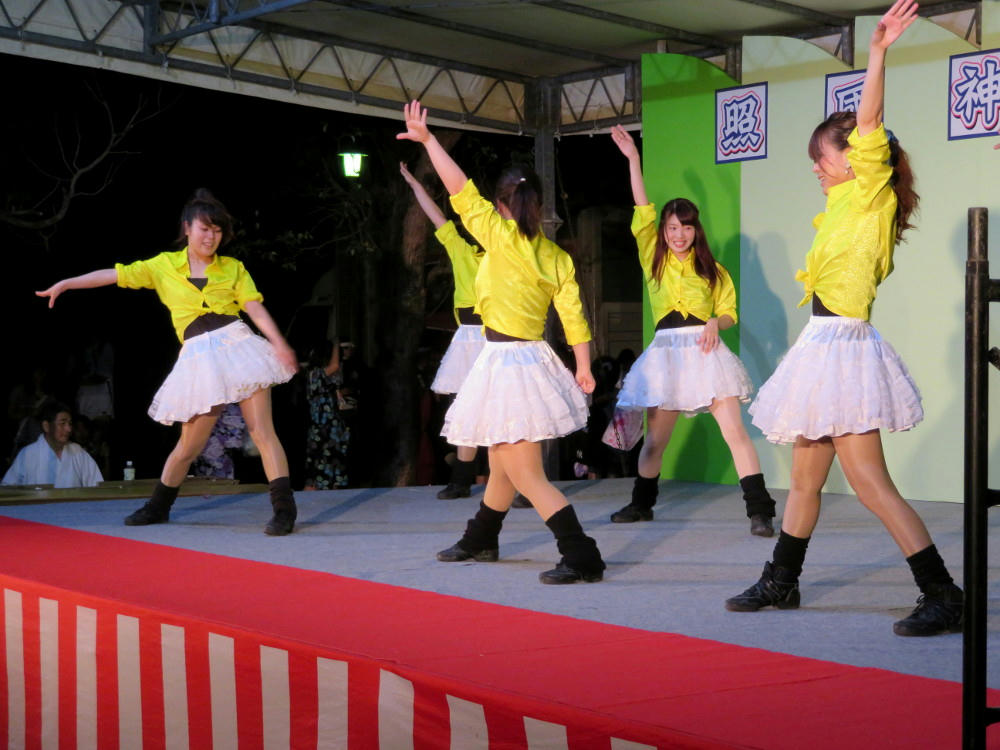 Yamada Jazz Dance School. Again, copyrighted music, one of which was Nickelback's "
Burn it to the Ground
," which I think the same group also did last year.
And yet one more festival that finished way too quickly. Sigh. Next up, Ogionsa, at the end of July.
Direct youtube link for part 1
Direct youtube link for part 2