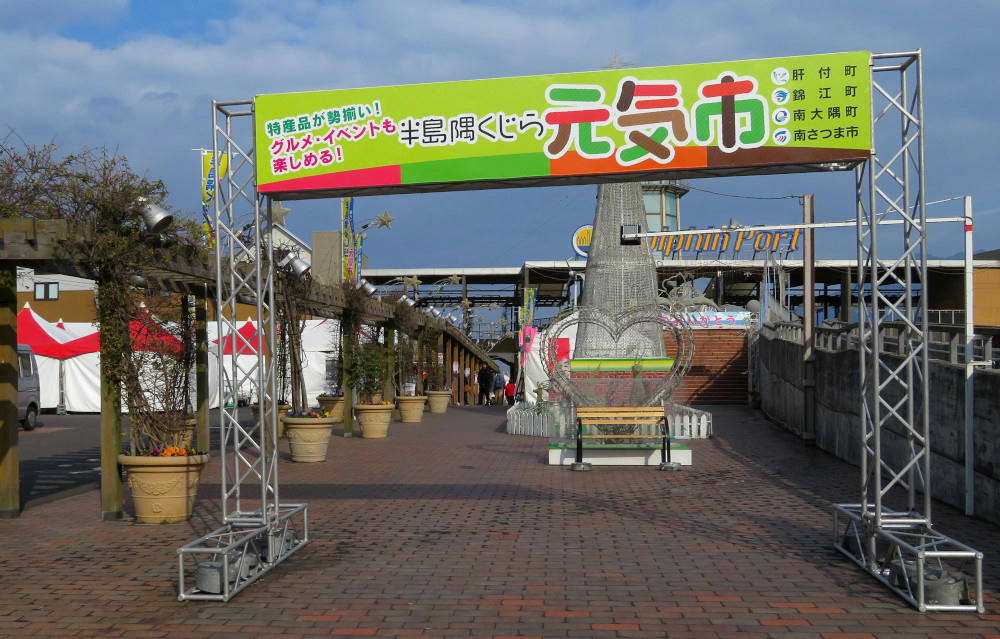 My original plan on Sunday was to finish a contract project early in the afternoon, go back to Terukuni Shrine around 2 PM to buy some raw honey, then swing by Amu Plaza to check in on the Choko-Paku (Valentine's Day chocolate sale) event there. After that, maybe read a bit at a coffee shop and and work on the blog for a while in the evening. The main thing was in wanting to get the raw honey.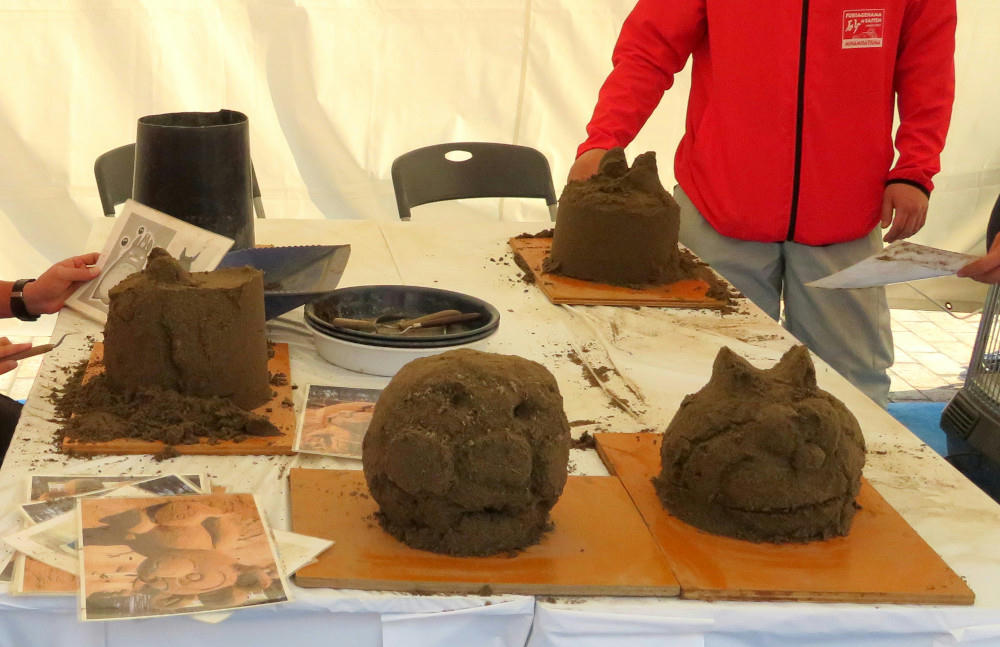 However, as I was about to walk out the door, I got roped into a shopping trip that started down at Dolphin Port. There, I discovered the Genki City event, which is basically people selling local fish products and flowers. One table had a poster advertising the big sand sculpture contest down in Ibusuki, and you could mold volcano ash-heavy sand into the heads of Anpan-man and Doreamon if you wanted to.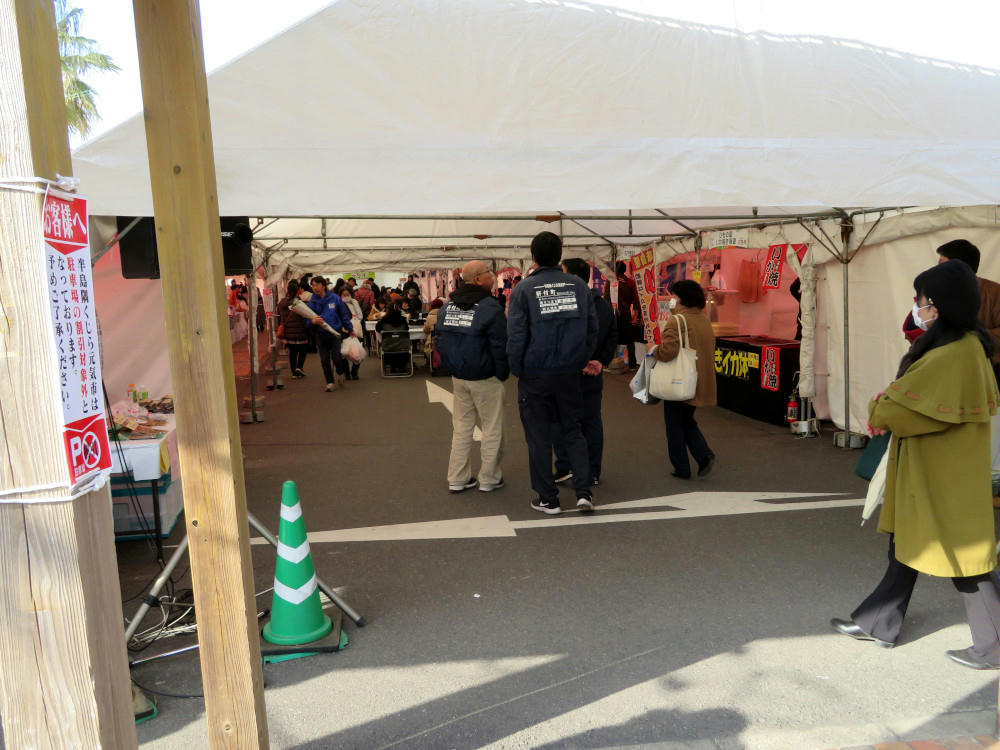 The main stuff was in a kind of tent city in the Dolphin Port parking lot. They did have a few food trucks though, selling ramen, tapioca drinks and similar circus foods.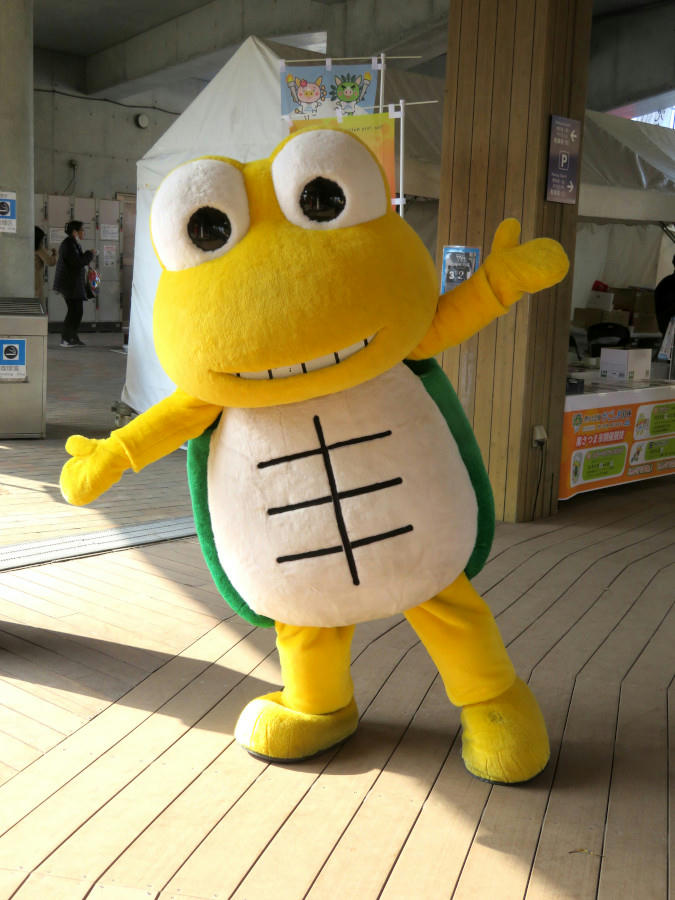 One schedule showed various foamhead characters making appearances at different hours. Turtle Guy here was just heading off to the changing room to get out of his costume.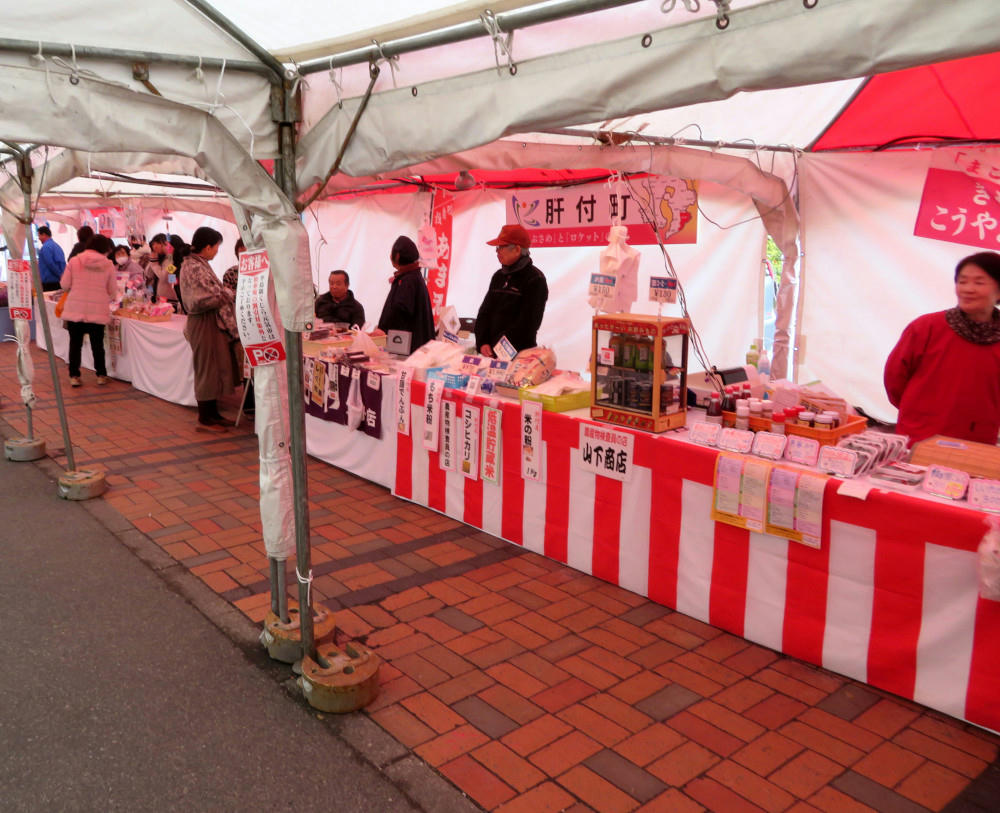 Some of the vendors and their produce.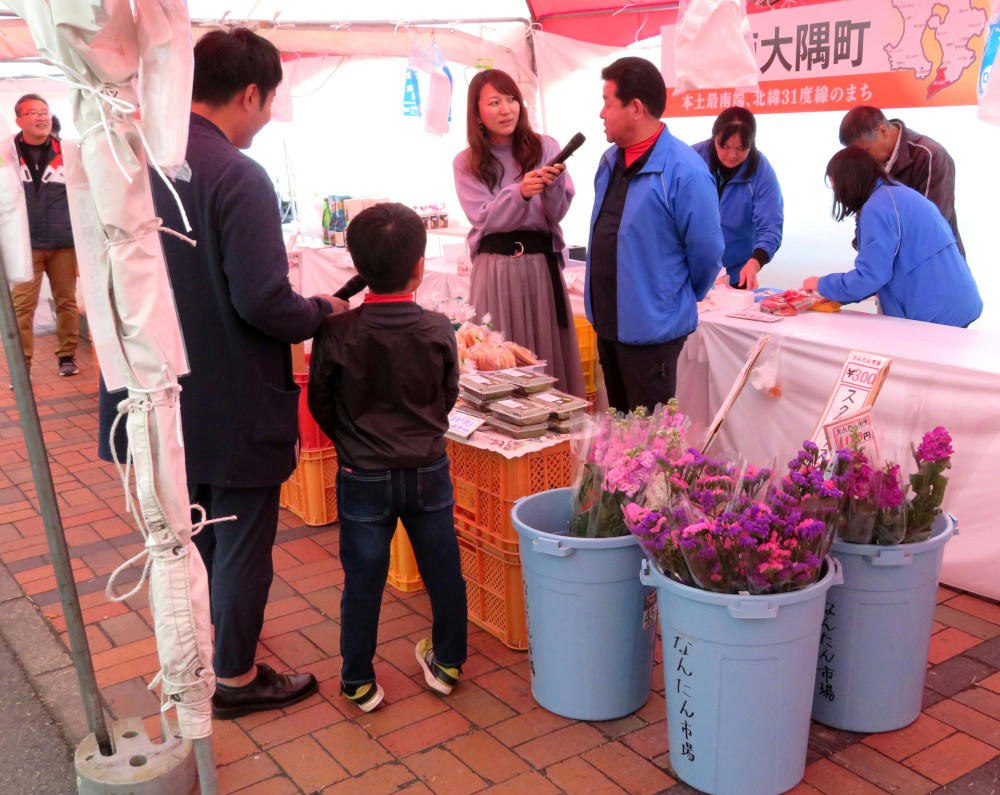 They had speakers hooked up all around Dolphin Port blaring out the Emcees as they interviewed the vendors and tried to get customers to actually buy stuff. I'm not sure if I've seen the woman before.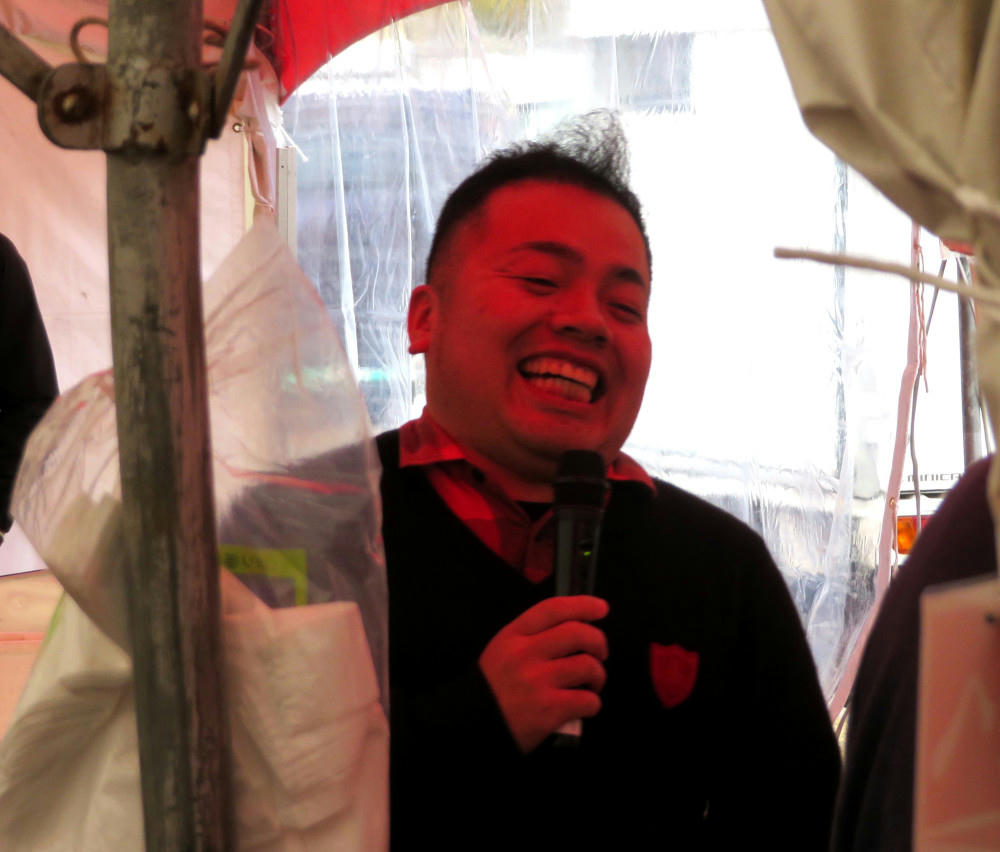 I have seen this guy at other events. I think he's a radio or TV personality for MBC Broadcasting.
I was given just enough time to take a few photos before I got dragged off for grocery shopping at one souvenir/food store, and then hanging around at Tully's Coffee for a couple hours. We then headed off to Maruya Gardens to read science magazines in Junkudou Books, followed by dinner at an oyster restaurant in Tenmonkan. I kept hoping that I'd get the chance to get away long enough to make the half-mile walk over to Terukuni Shrine before their parking lot market closed, but that never happened. We finally got back home at 8 PM. I processed the photos I'd taken over the last week, and uploaded them to Mediafire. However, when I tried to copy-paste the links to notepad and write up these blog entries, I found out that one of the Mediafire servers was down again and 20% of the photo files (which was like one out of each batch of event photos) had dead links. I gave up and went to bed early.
I never did get that raw honey. Sigh.