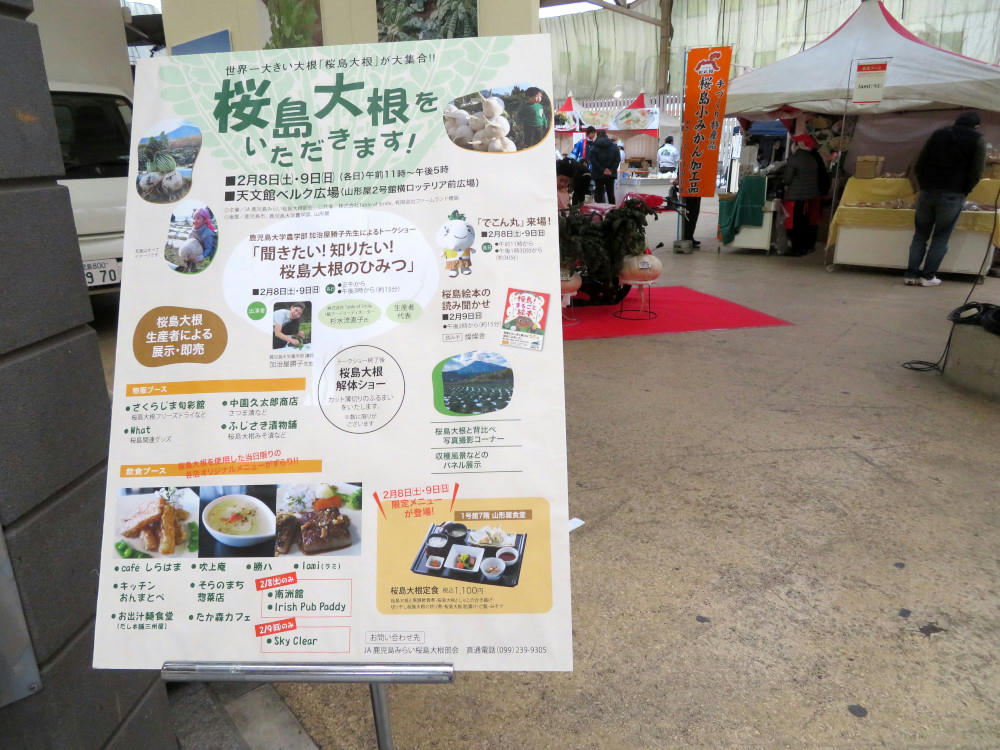 Saturday and Sunday, the space across from Lotteria had a food event for growers and shops on Sakurajima - the volcano island across from Kagoshima on the bay.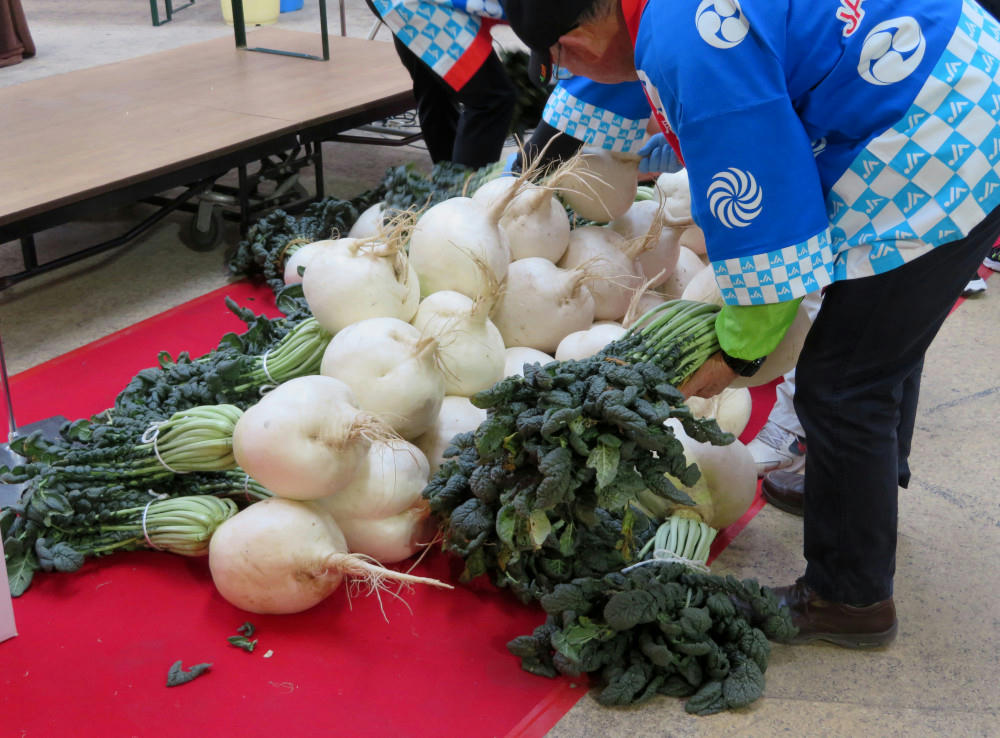 Mostly, it was just cafe-style stalls selling ramen and other dishes. There were a couple stalls that had shochu, daikon and kinkan (miniature tangerine-like things). Daikon, the big radishes shown above, are grown throughout the Kagoshima region, but are one of the few plants that thrive in the volcano ash-heavy soil on Sakurajima.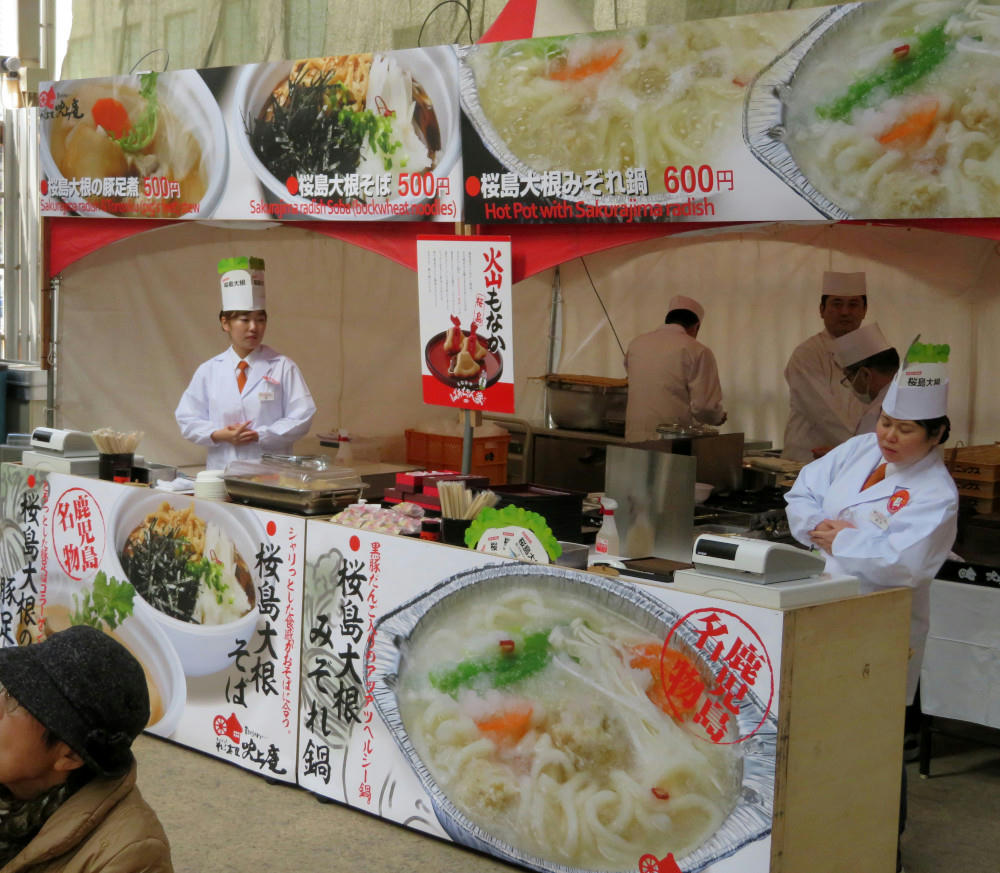 The stall here advertised soba and "hot-dish with Sakurajima radish."
I dropped by long enough to take pictures on my way in to the school on Saturday. I'd wanted to get coffee at the event if someone was selling it, but I couldn't find any there. After I got out at the end of my lessons, I swung by the Terukuni shrine on my way home to check in on a different event. So, I didn't return here on Saturday. I'd kind of been planning to come back on Sunday, but things got completely out of my control then and I missed my chance. Oh well. There'll always be a next time.