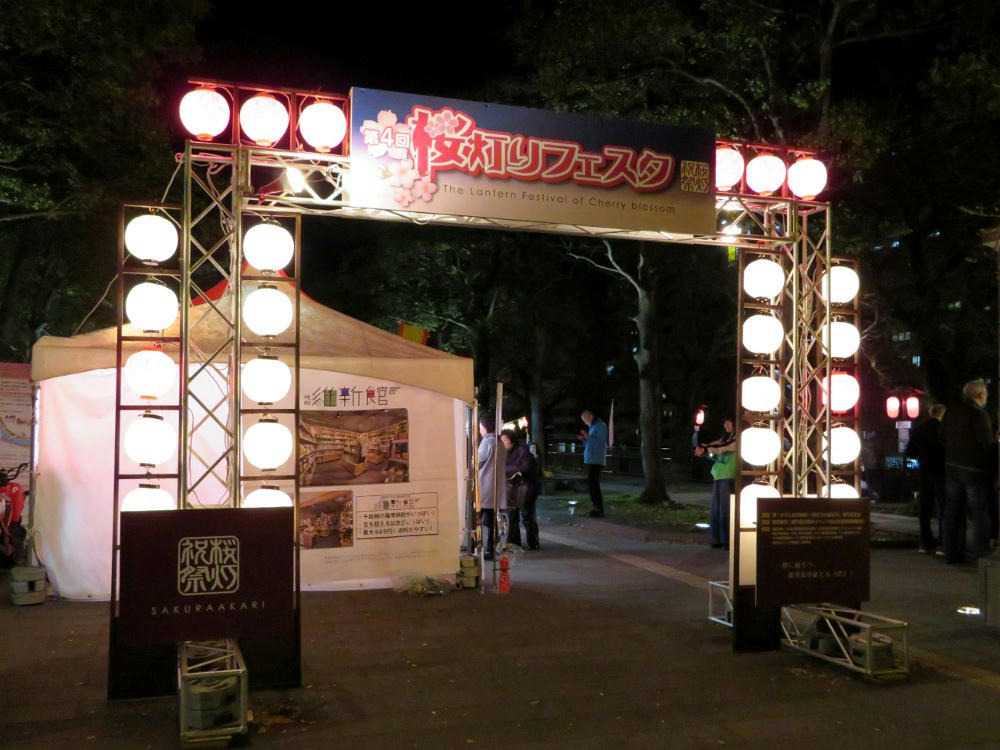 As mentioned in yesterday's post, the city had a 3-day "cherry blossom viewing town festa" over the weekend, combined with jazz music. For the most part, it was supposed to be a night-viewing event, but most of the booths and staging was during the day. I had to work Saturday, but I did get up to the river to catch a little of the night activities before they ended at 8:30 PM.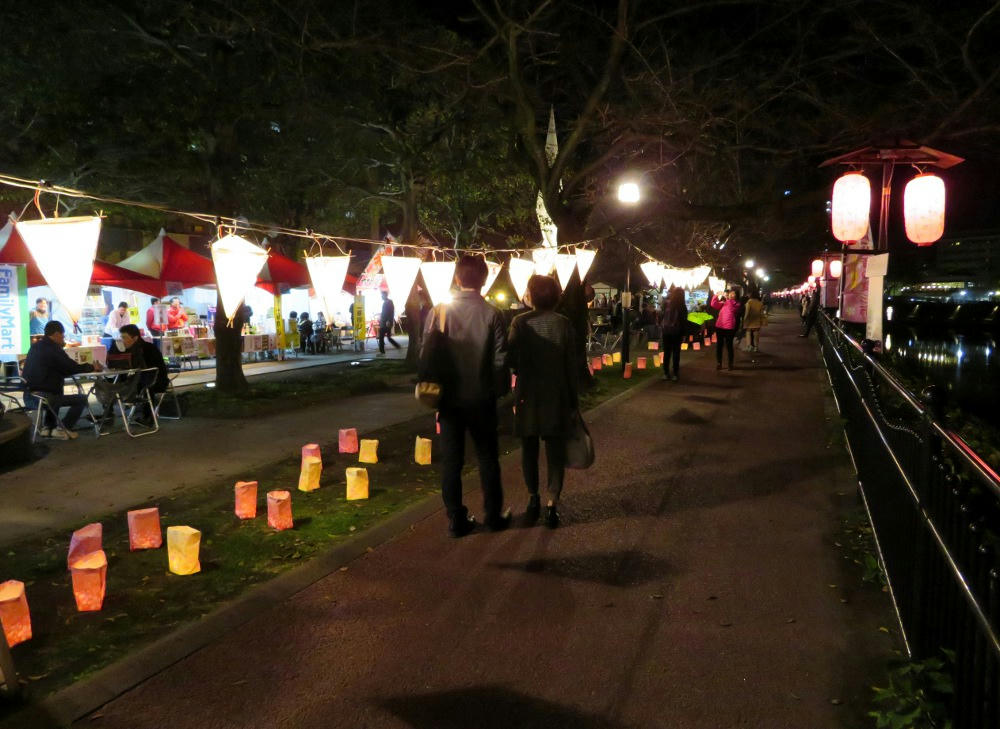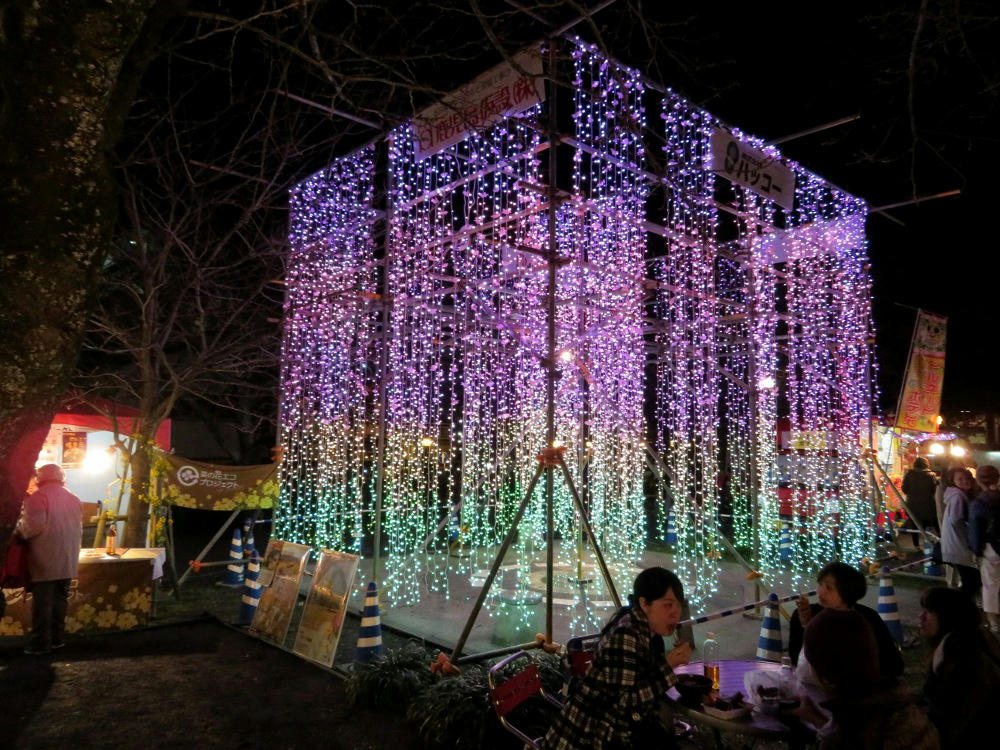 Yes, they did have the cube o' light turned on this time.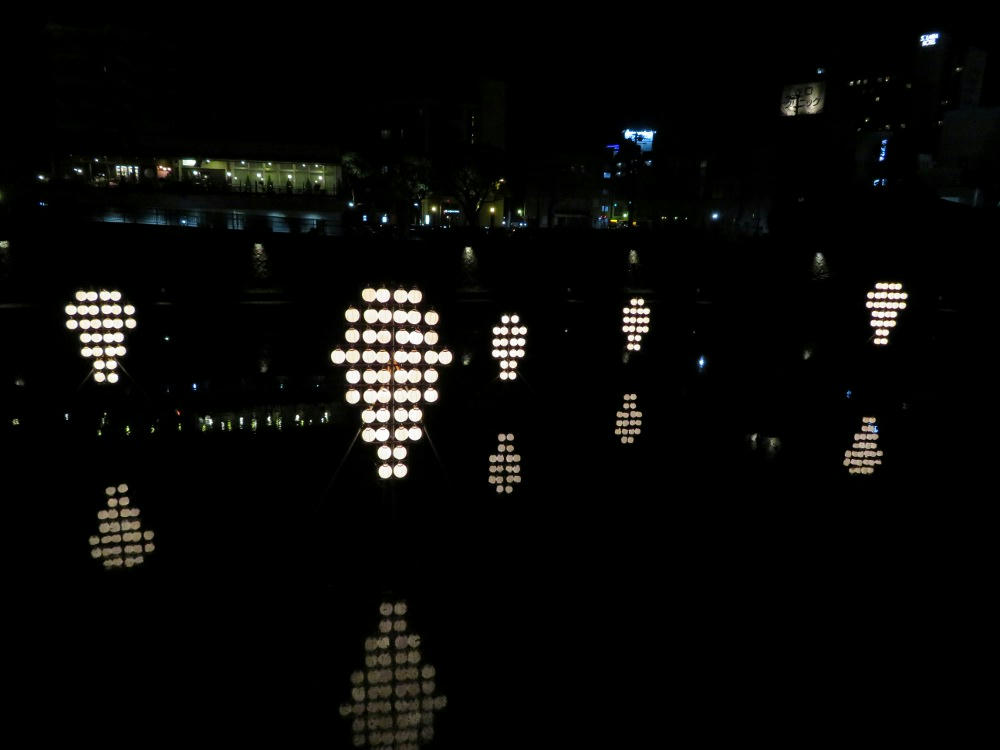 Lights on the water. I think they represent cherry blossoms.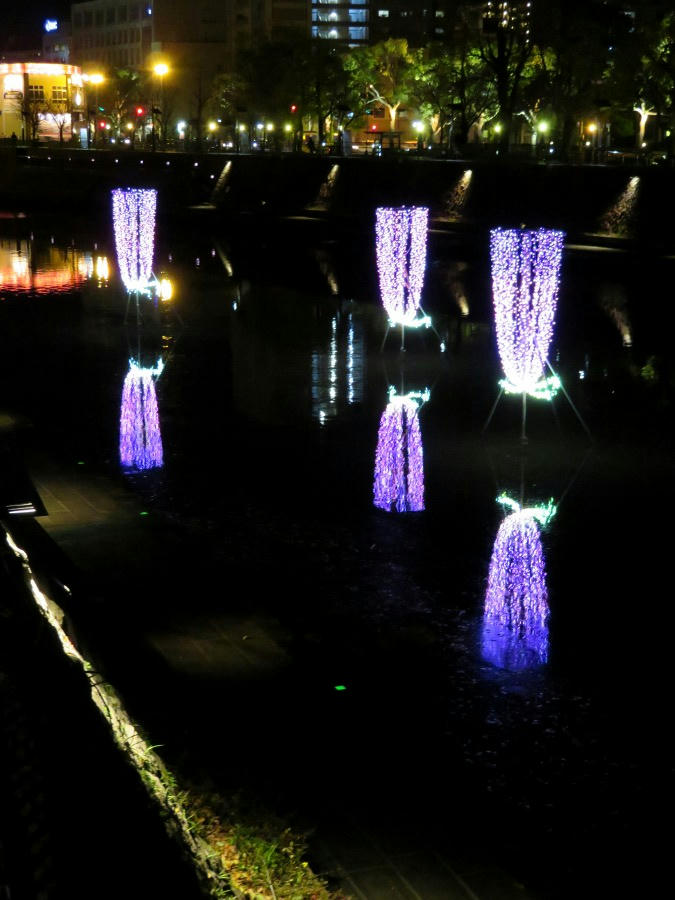 And a second simple light display.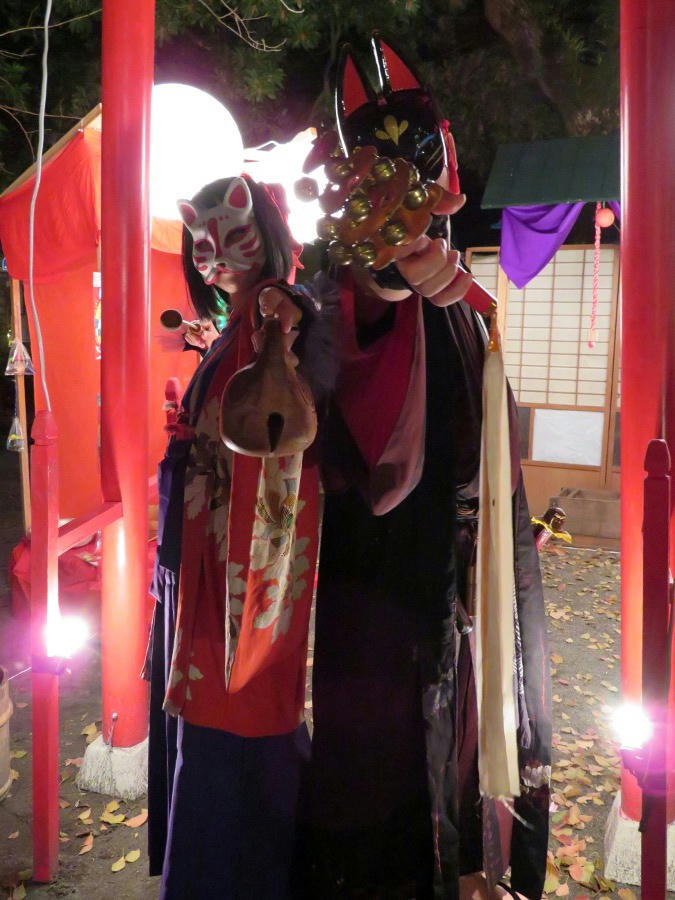 The best part was the amateur haunted shrine, with the two kitsune (fox) spirits. When they weren't being photographed, they danced like no one was watching. It was pretty inspired.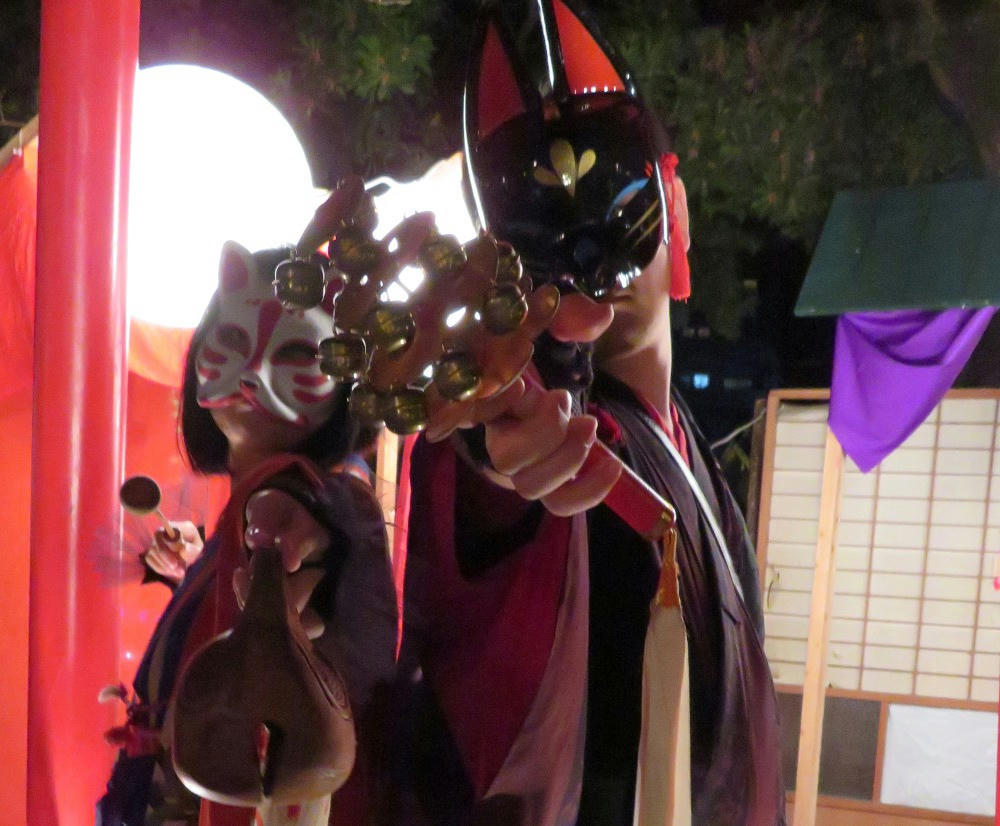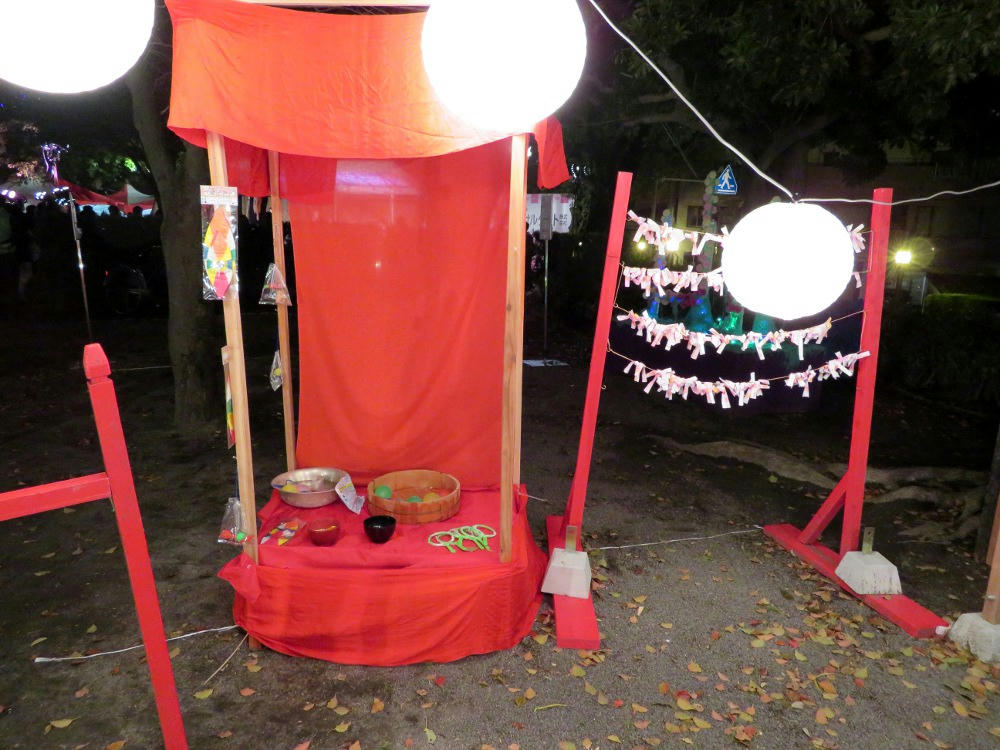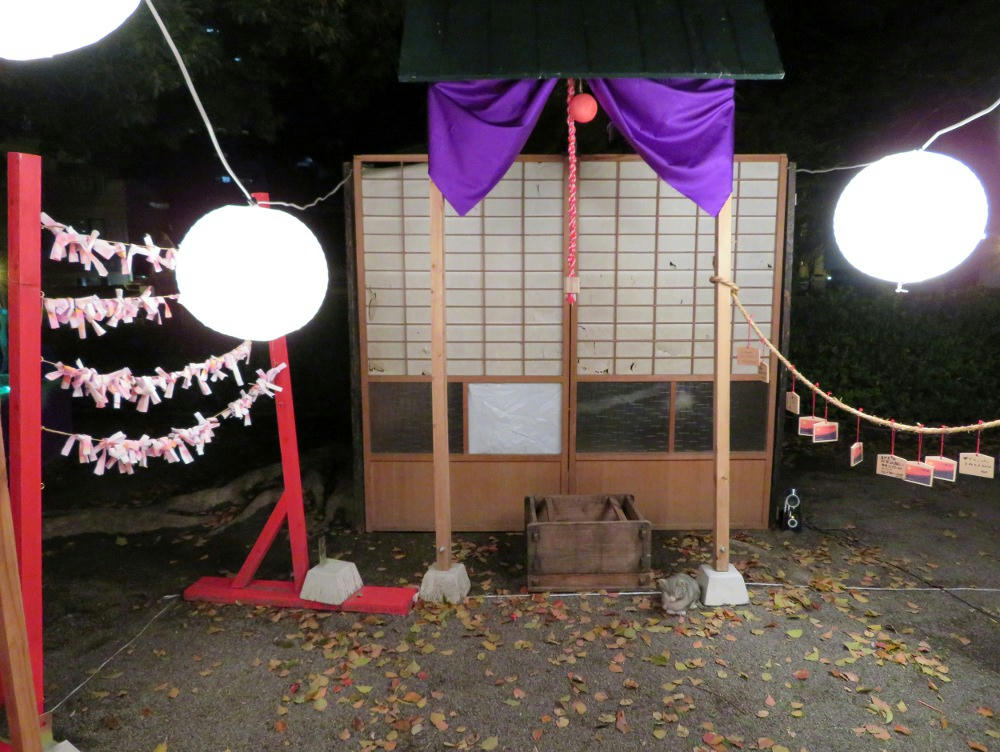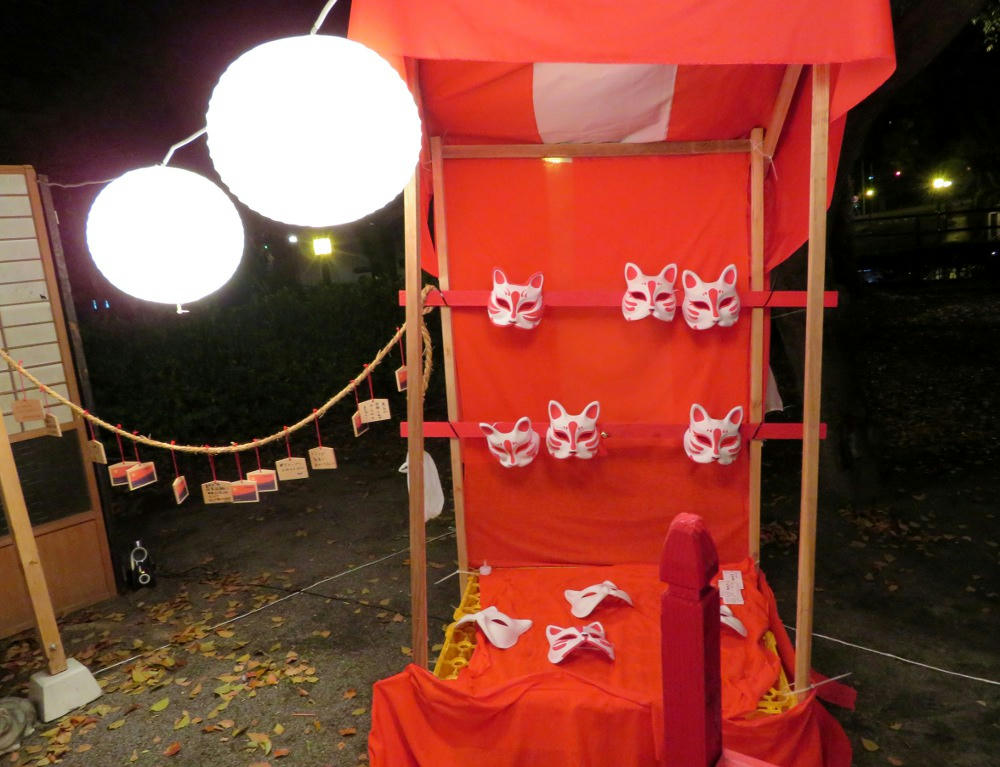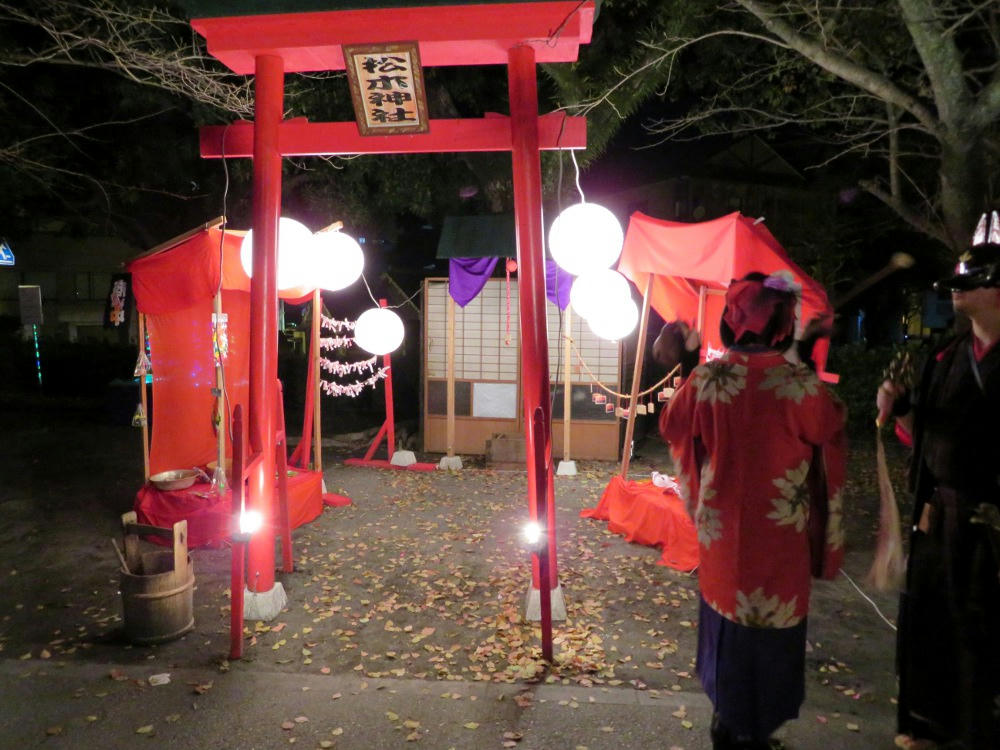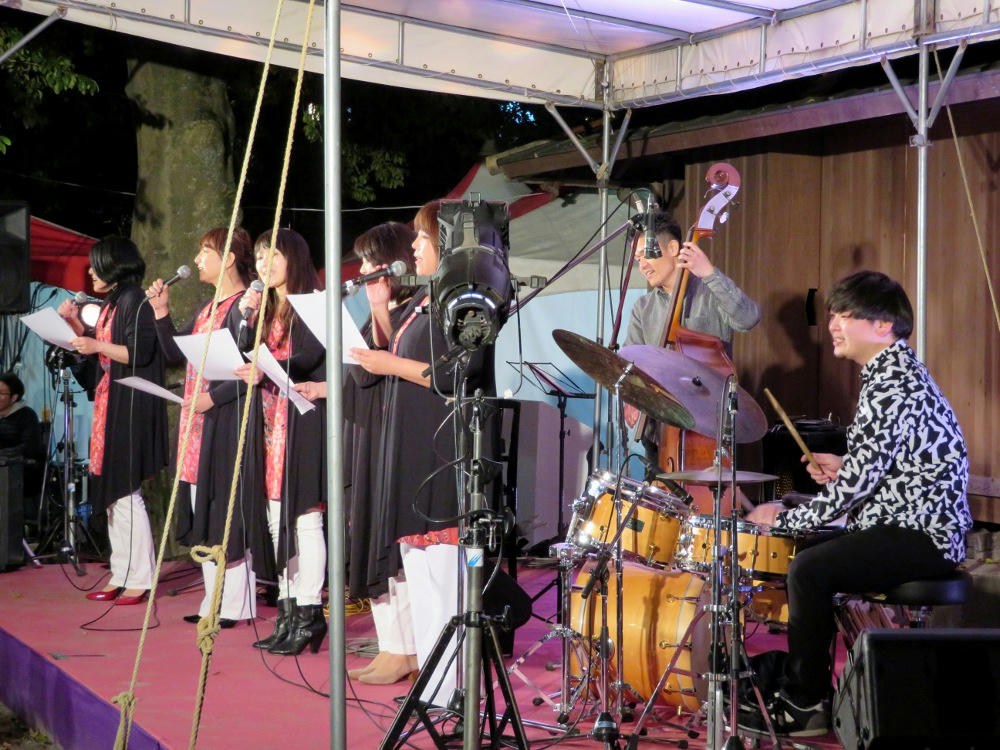 There was just a little bit of music at the end, with a chorus group pairing up with a jazz trio. Unfortunately, they sang, kind of badly, a copyrighted j-pop song, so there was no point in recording it or hanging around for the end of the performance.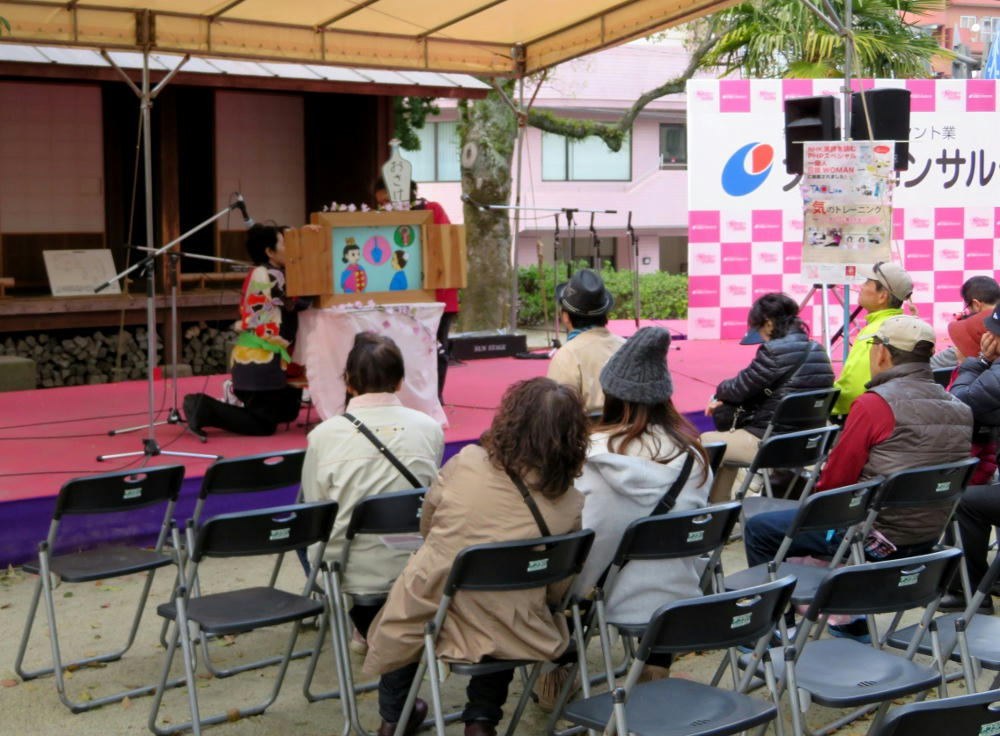 I'd thought I'd be able to watch a little of the jazz on Sunday. There wasn't anything else new going on, so I just swung by the stage at 2 PM and discovered that the only event for the day, billed as Tao Academy, was a kamishibai (narrated paper play) for children. Most of the audience, though, were senior citizens. It was a short play, followed by a long explanation of Kagoshima slang.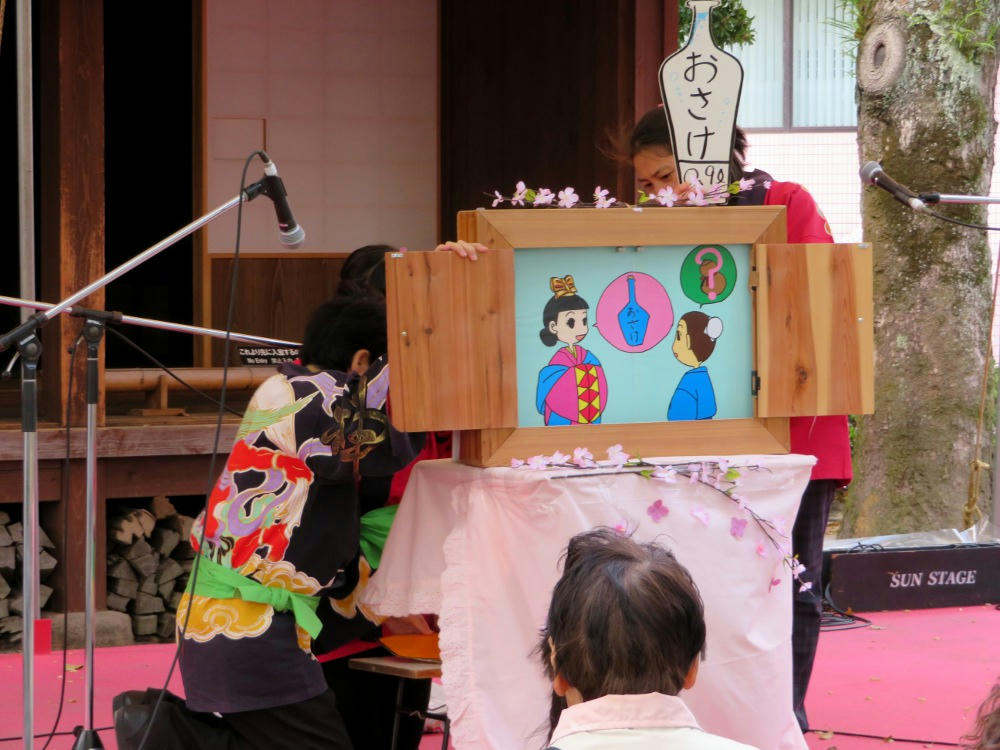 I took a couple shots, then did shopping for the week and went home. Not one of the more exciting weekends.