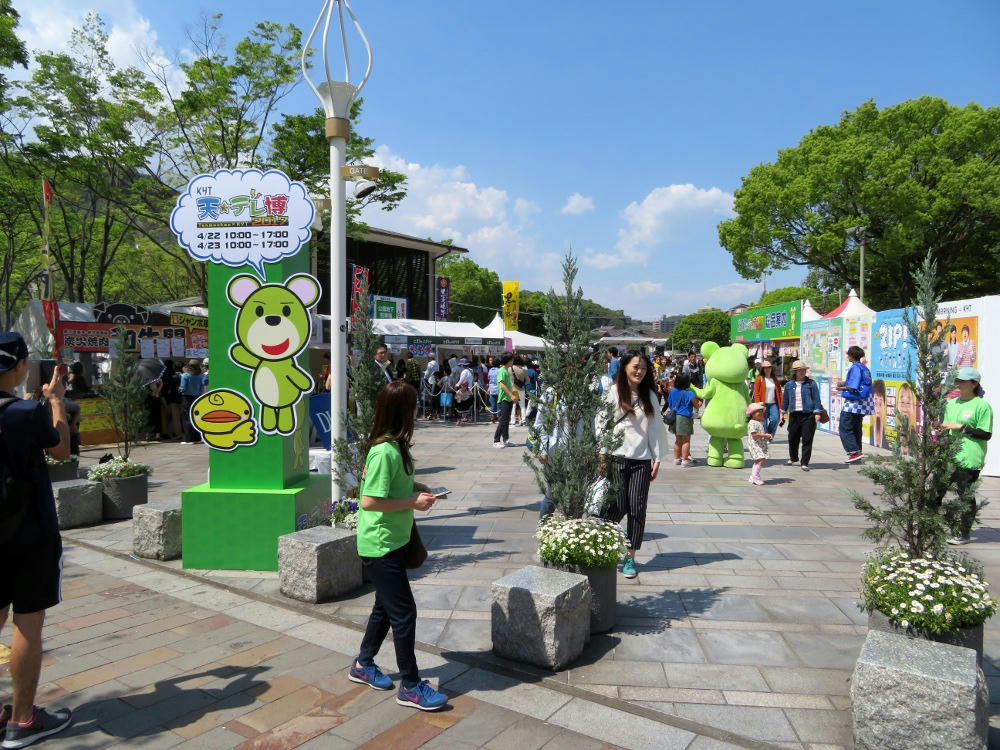 The really big event this last weekend was the KYT TV Festa, which was broken up into three locations. The main one was in Central Park, with satellites in the space next to Lotteria, and at the Volunteer Center. The Lotteria spot was just a play space for small children and wasn't worth taking pictures of. I swung by the Volunteer Center on Friday when they were still setting up the tables and booths, and most of that looked to be just food booths. I didn't have time to visit when I was at the school on Saturday (which would have been the best time to go, because the school is just a few blocks away from the Volunteer Center), and I was a bit pinched for time on Sunday, too. But I don't think I missed anything.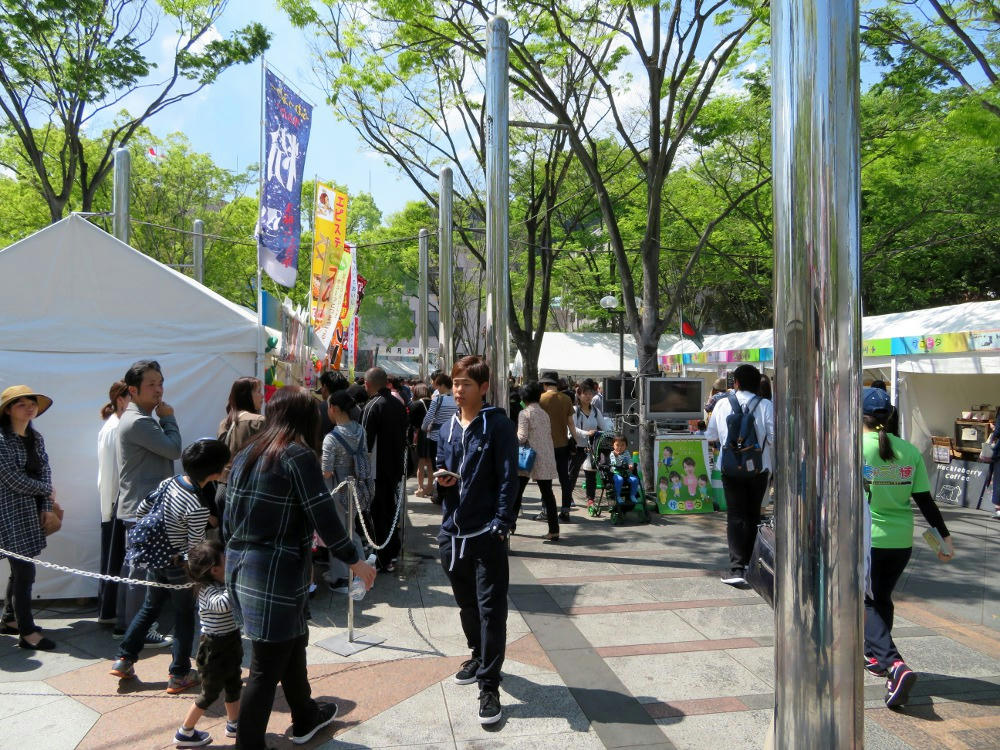 All I really cared about was the live stage in Central Park. They also had food, drink and activities tables here, which was good. The weather was great, too, and I ended up getting a mild sunburn after being outside for 2 hours. I grabbed a bacon and cheese hamburger for 700 yen ($6.80 USD), which was ok. The HHAE Mars Distillery, located at the south end of Kyushu, which makes whiskey and shochu, was also selling large glasses of their gin on the rocks for 400 yen. That was definitely good, and a good deal. I like their whiskey, and I think I'm going to have to get a bottle of their gin for mixing with tonic sometime.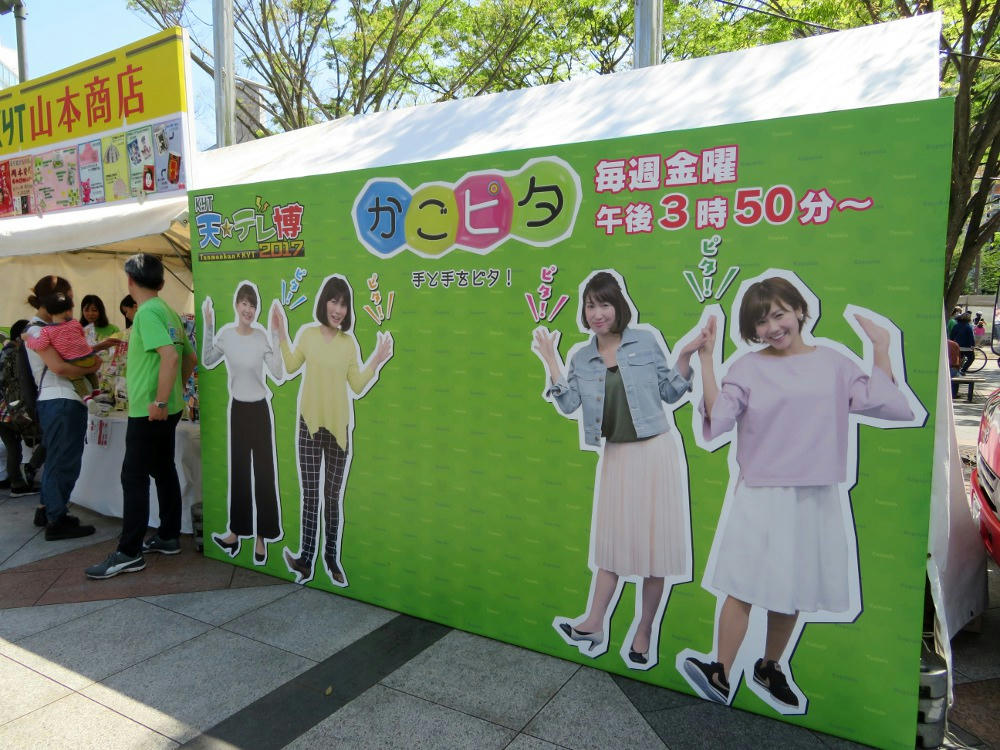 The main point of the festa was to advertise KYT's weekly TV line-up. I don't have a TV, so I didn't care about any of that.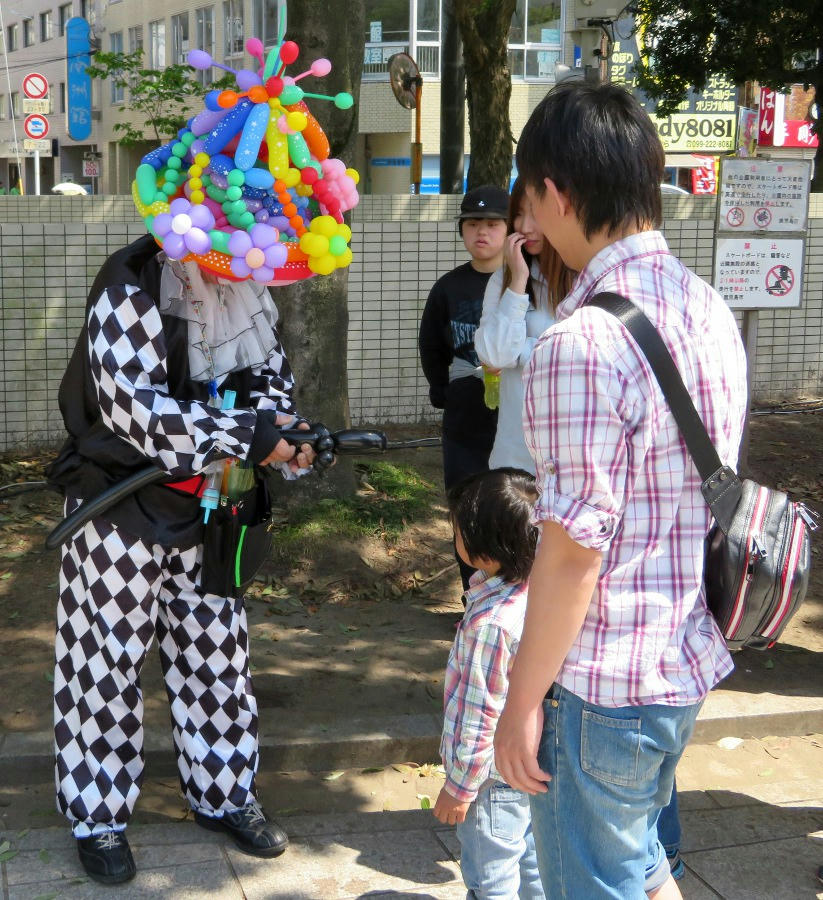 Balloon animals for the kids.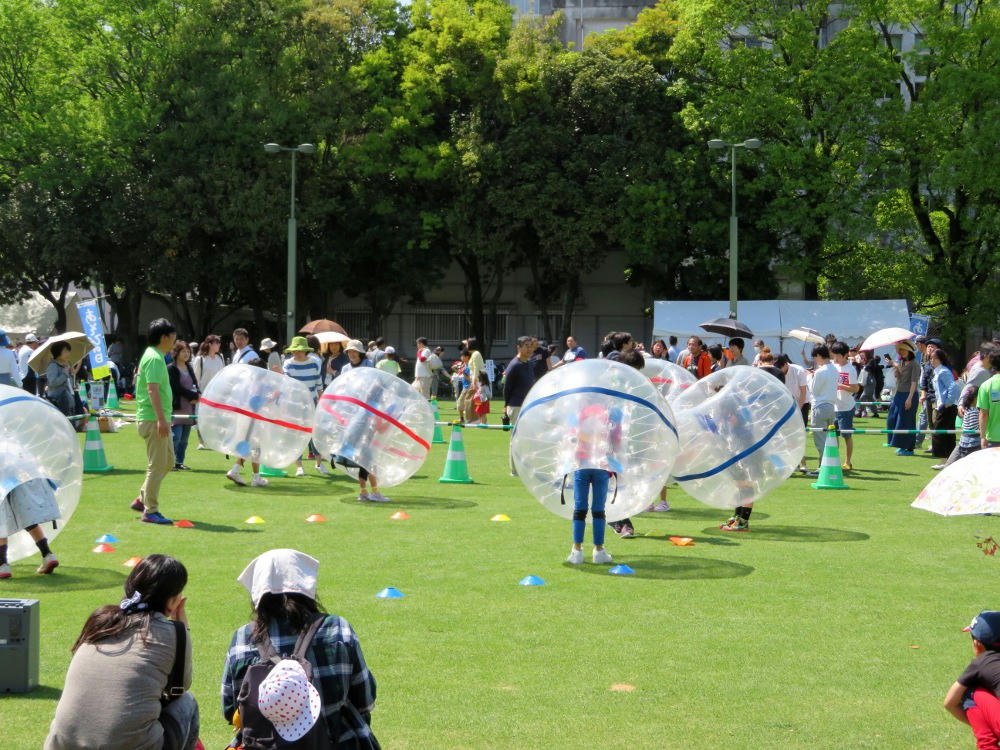 Balloon bumping for kids of all ages.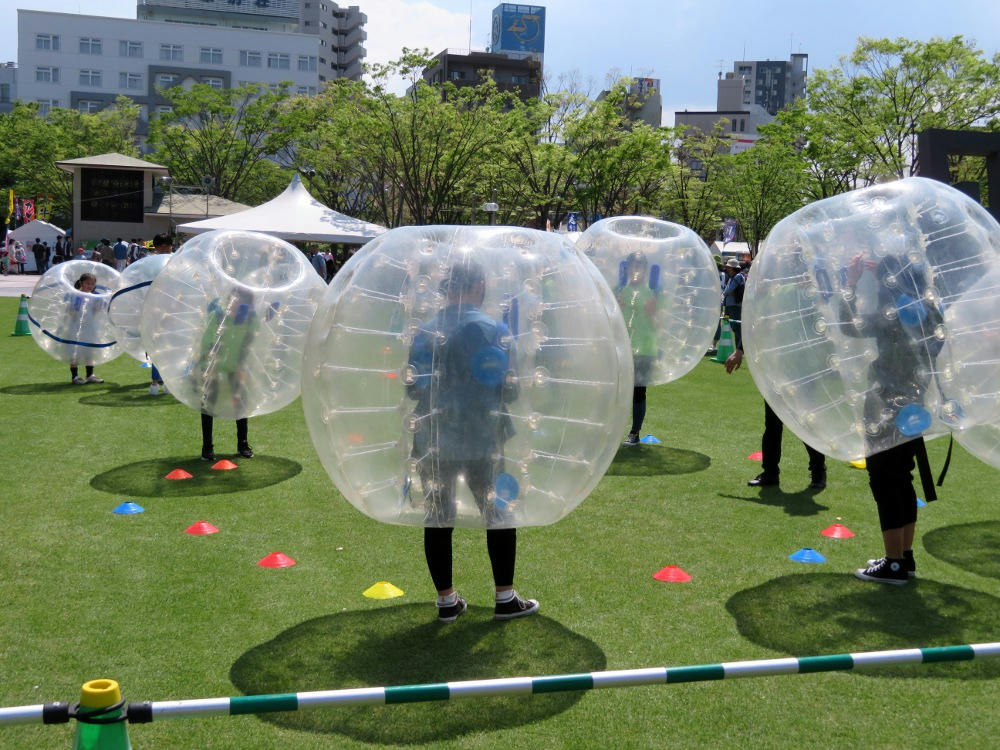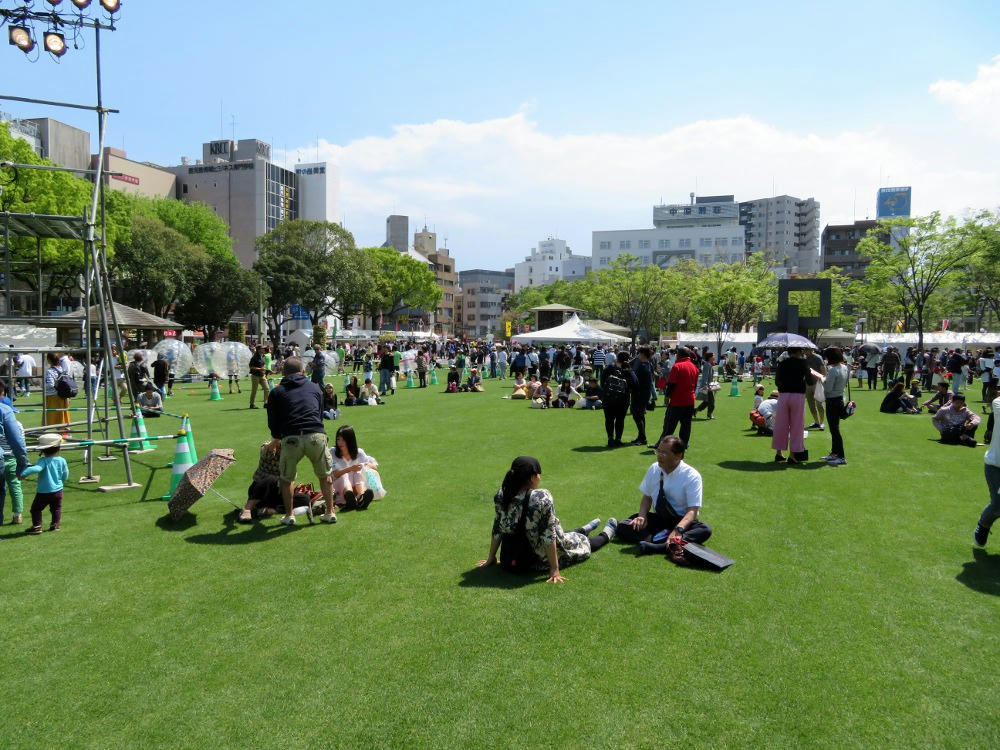 There were a few hundred people at the park on Sunday, enjoying the rare good weather (it had been raining heavily during the week.)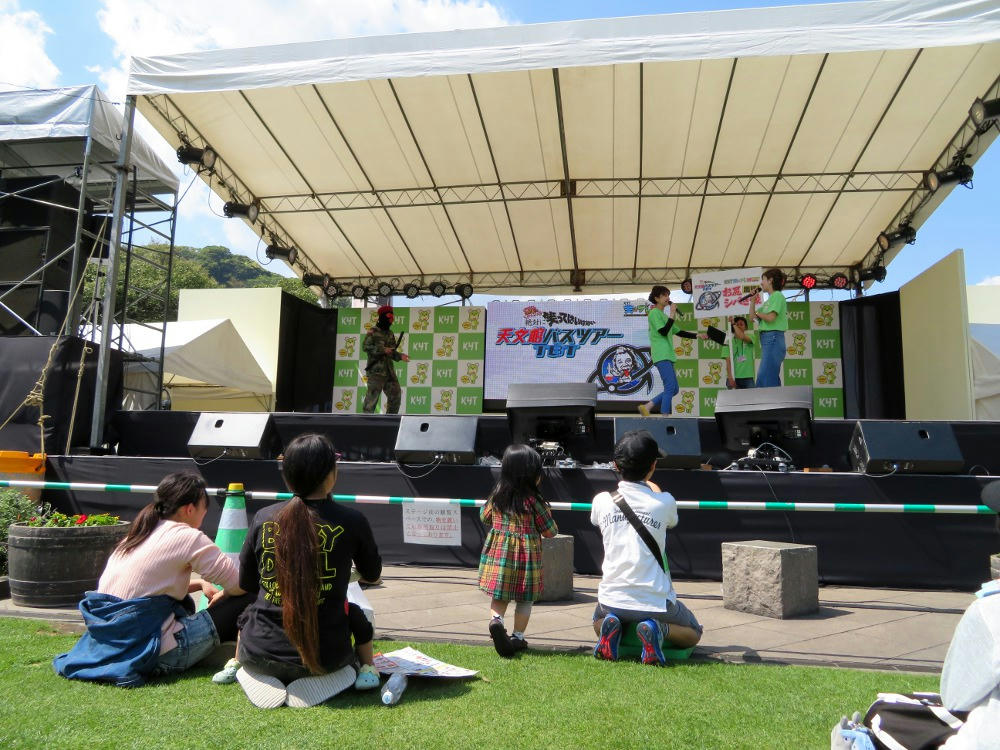 This was a bit weird. The two female MCs announced the presence of the masked Butt Slapper.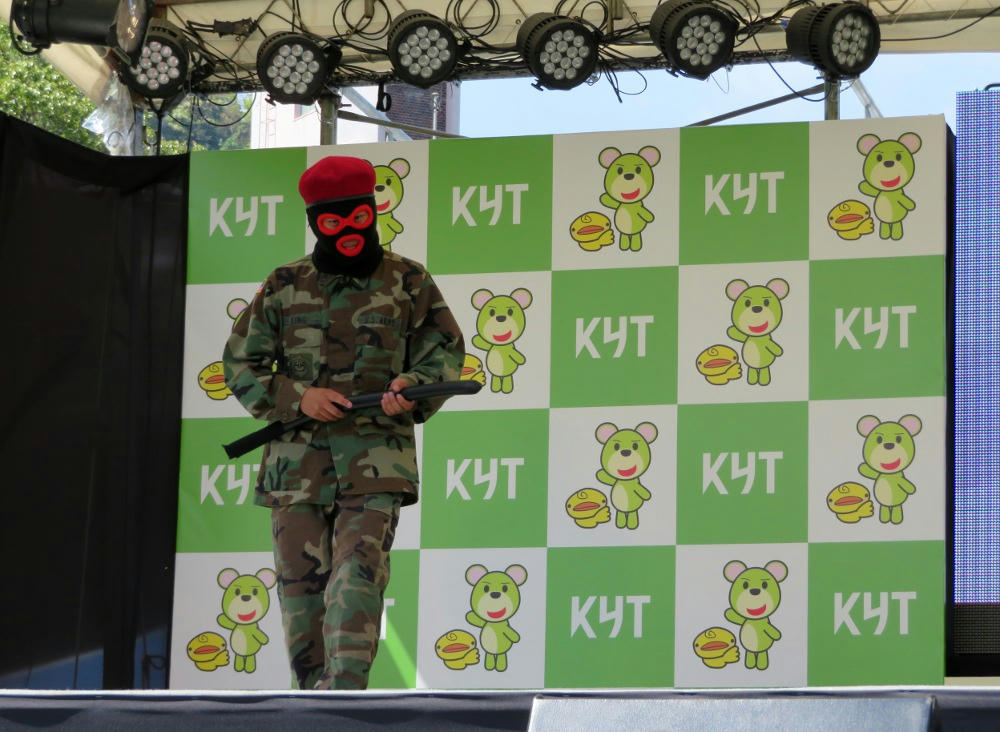 He prances about the stage for a while, acting menacing.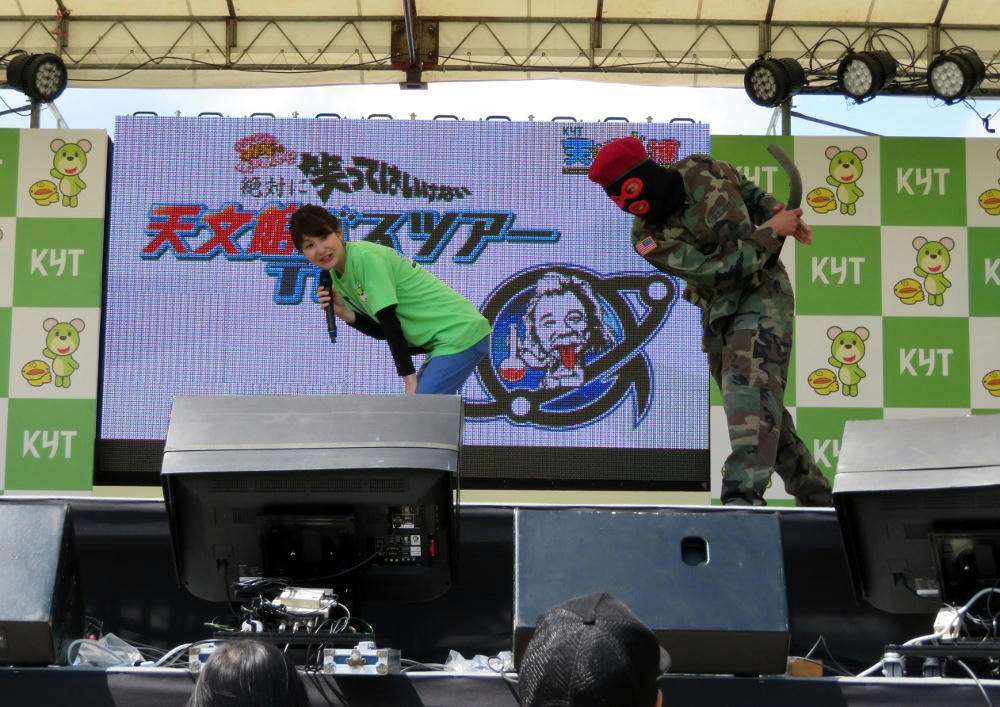 The two woman played rock-paper-scissors, and the winner takes her position on the stage. BS swings and pretty much misses.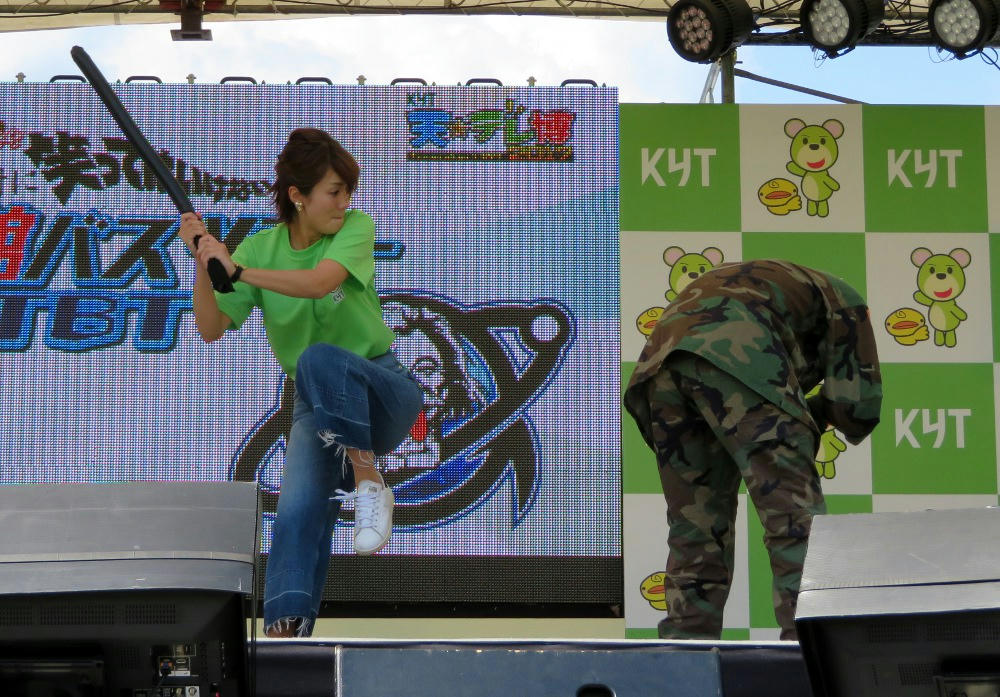 The MC gets her chance for revenge, and sends the guy flying. Everyone waves to the crowd, Butt Slapper goes back off stage, and the MCs announce the next stage act.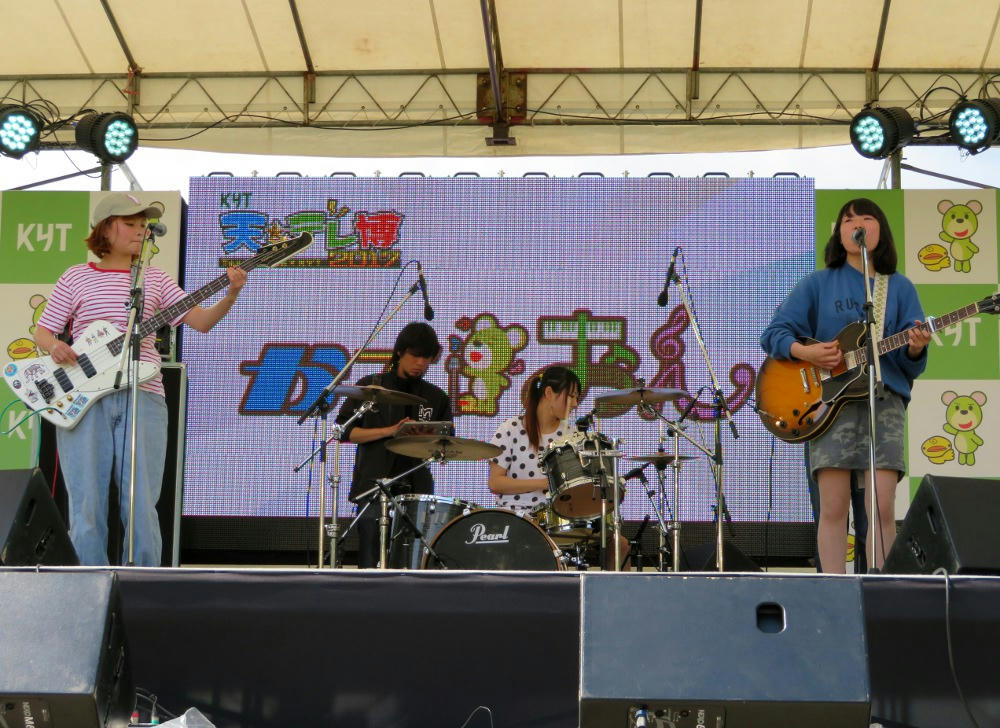 There's a recording studio in Kagoshima called Walk-In. They have some local acts signed up, and they host Walk-In Fest live shows every few months. Between 2 and 4 PM on Sunday, Walk-In Studio had 3 of their acts playing at the KYT event, in part to advertise the next concert in May. Here we have Pupupu, a 3-woman group that was kind of marginal. I only took a couple photos for the blog and didn't bother recording them.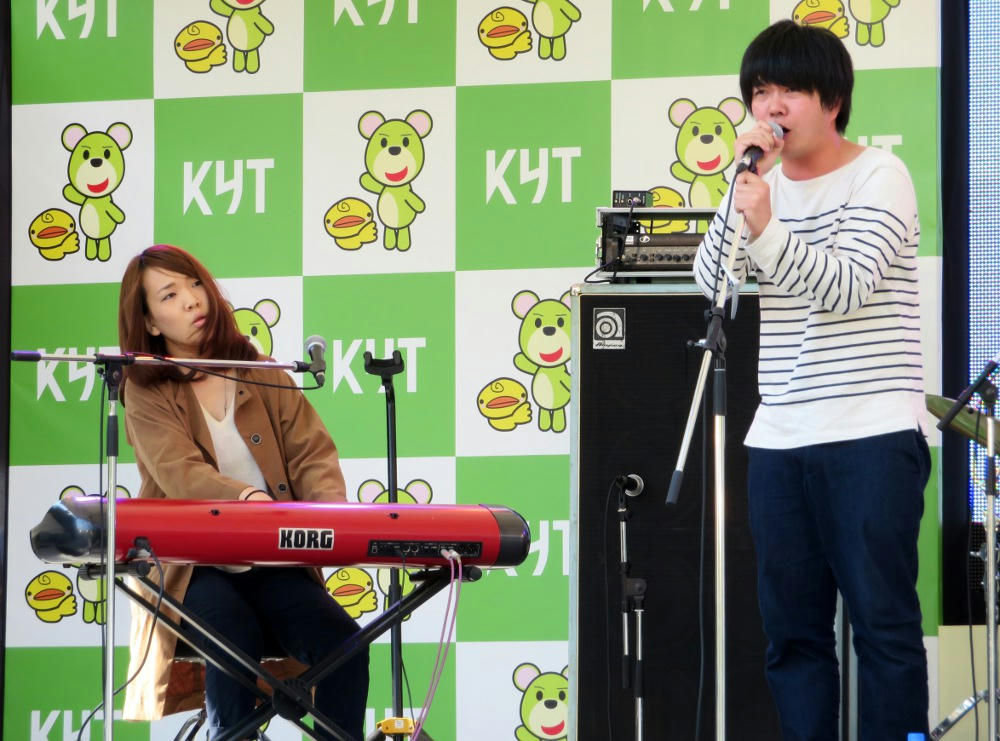 They were followed by Goh Wakamatsu, who was also kind of ignorable.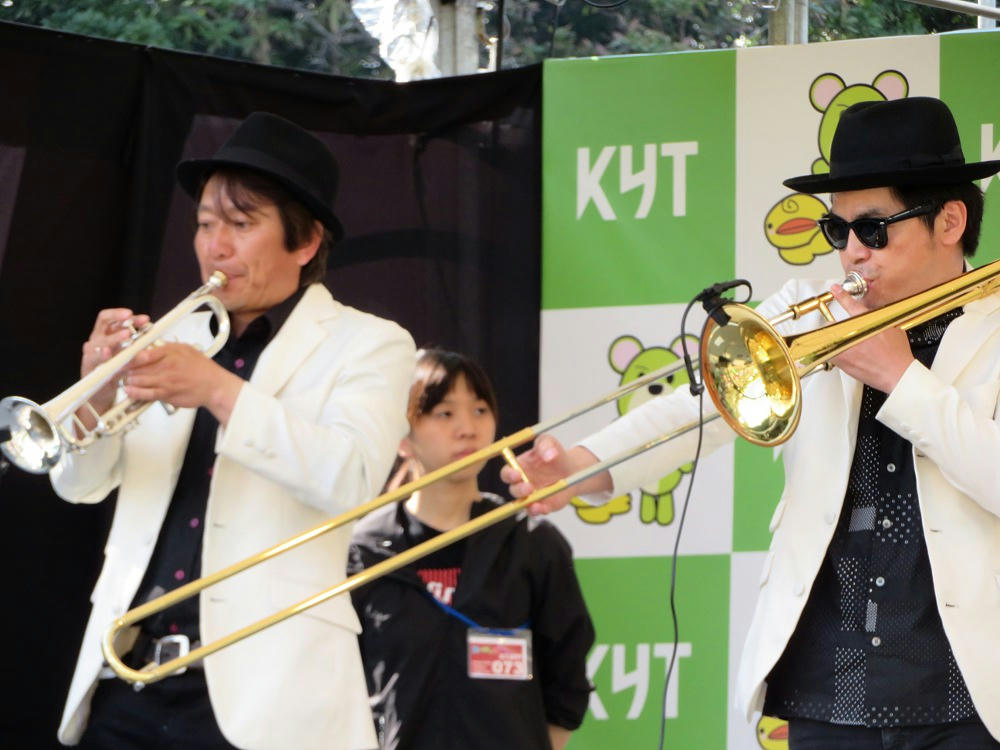 The only group I had any interest in at all during the weekend was the second band by my favorite SKA leader, Bon - ARTS. Bon leads both ARTS and Bon DX. Of the two groups, I'd have to say that ARTS is the most polished, professional one. LOTS of fun to watch and listen to. Unfortunately, I didn't have an opportunity to say hi, or pose for photos with them this time.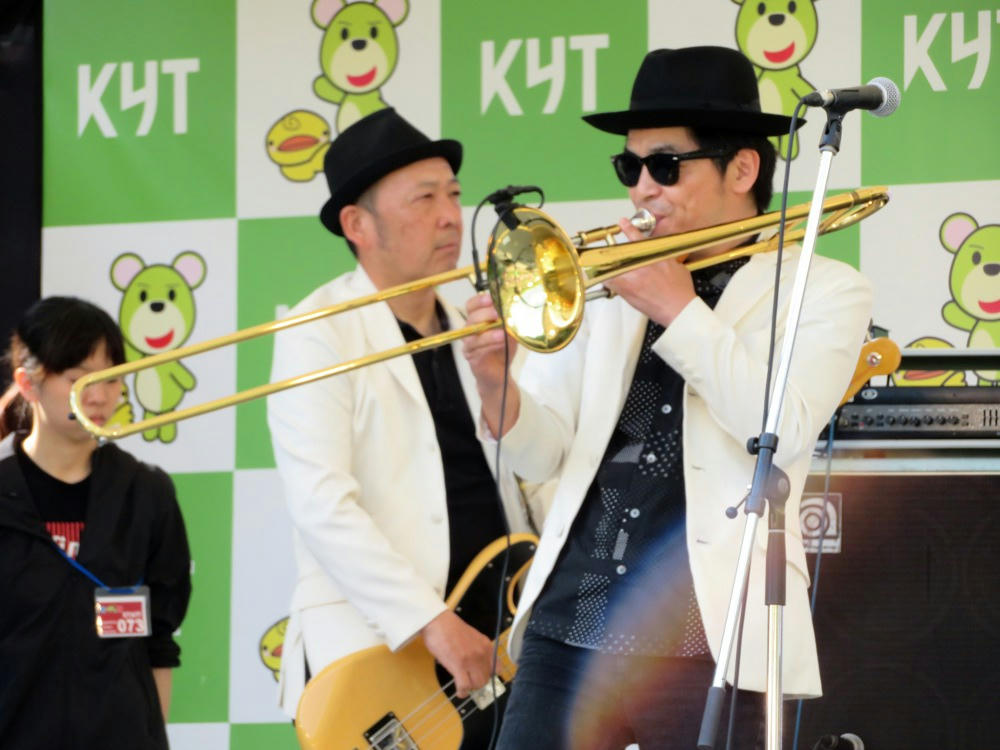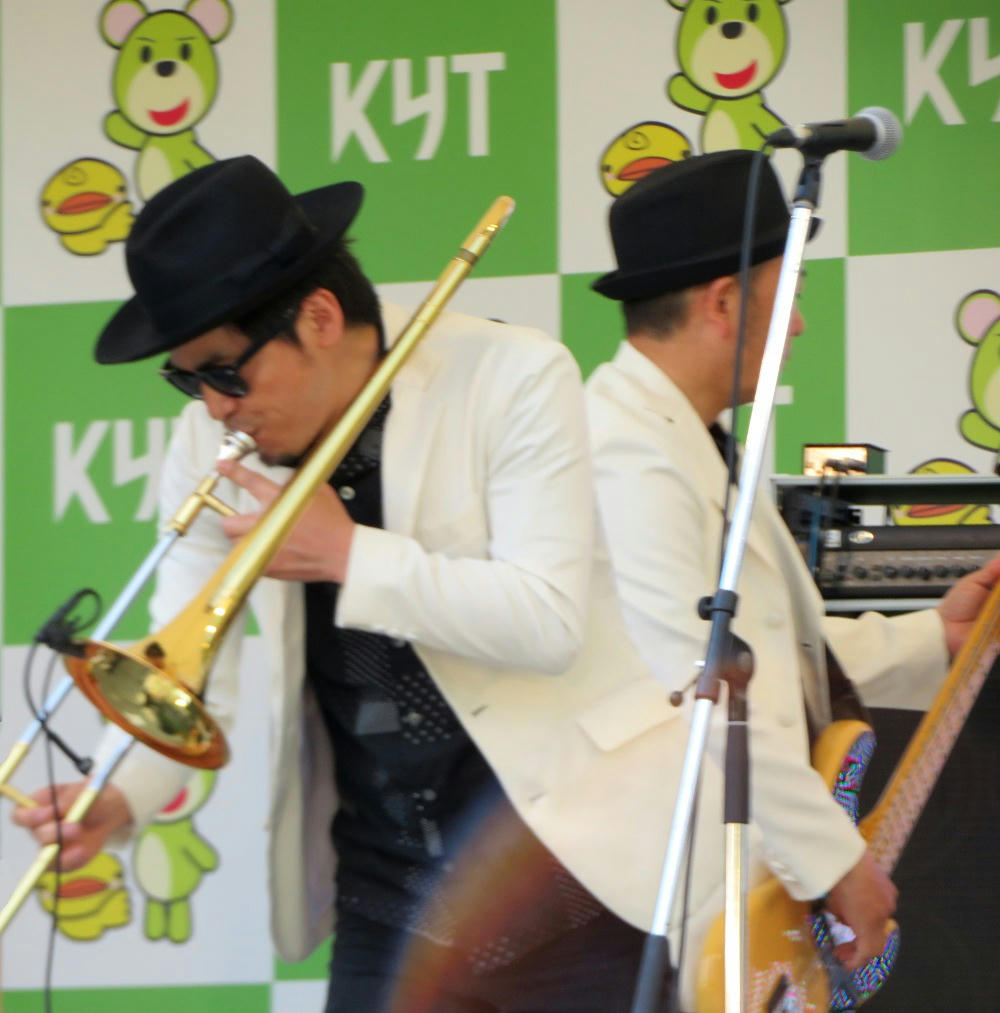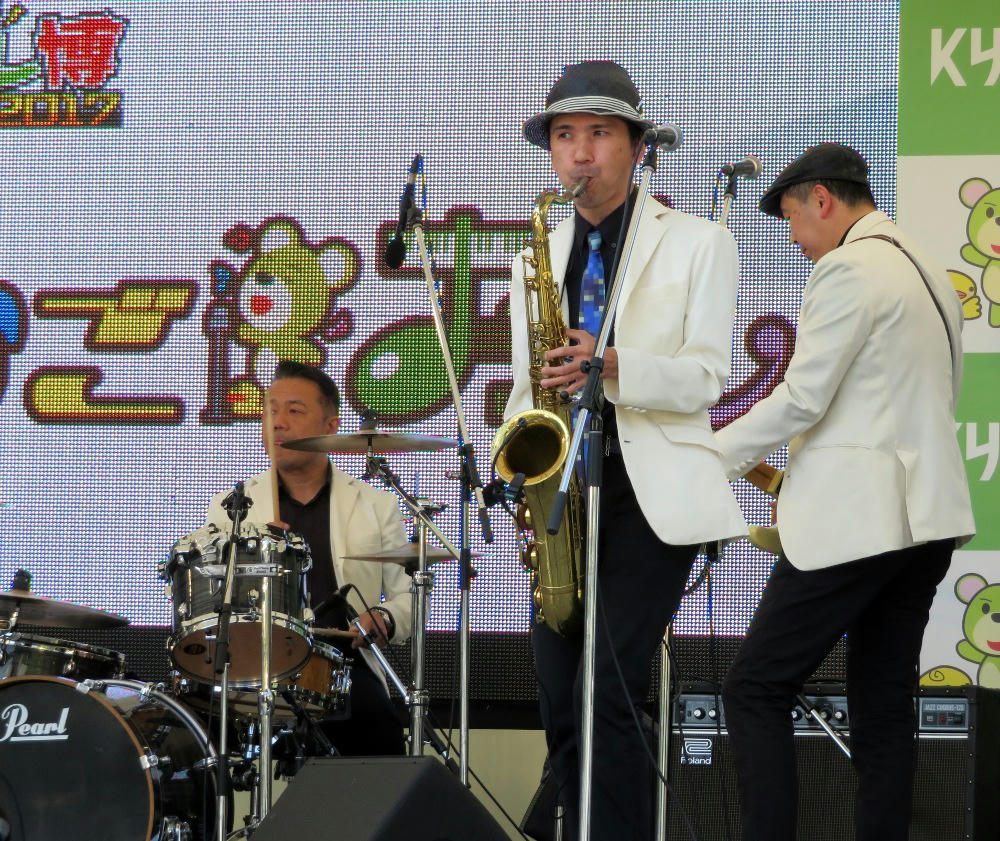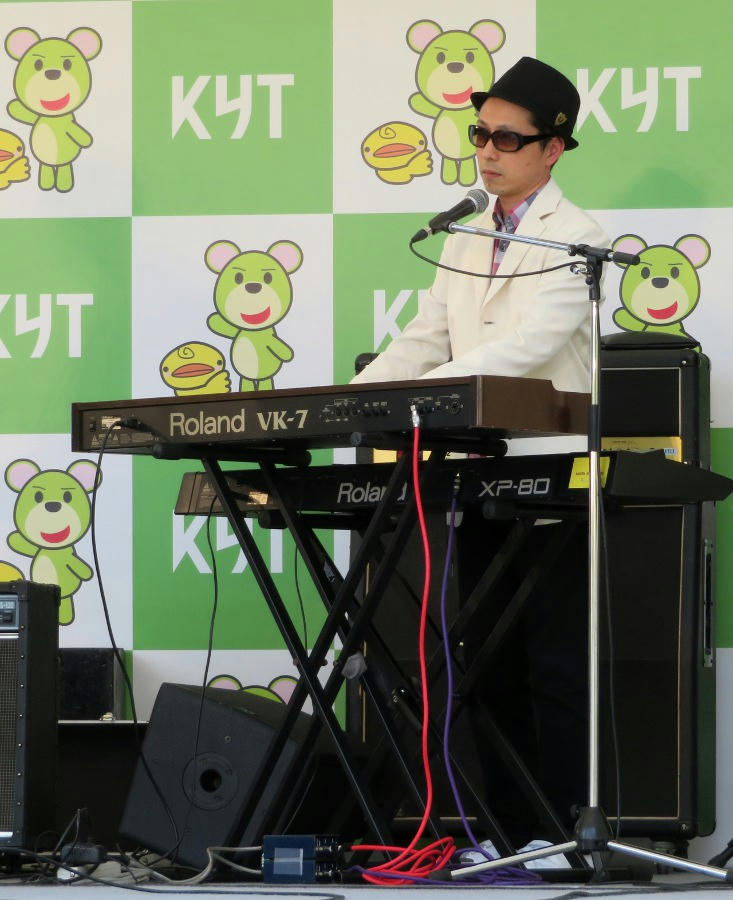 Good times. The rest of the day was spent editing the videos and fighting with Microsoft Live Movie Maker and Youtube in getting the below videos finished and uploaded (Movie Maker crashed several times, and youtube crashed Firefox three times. Sigh.)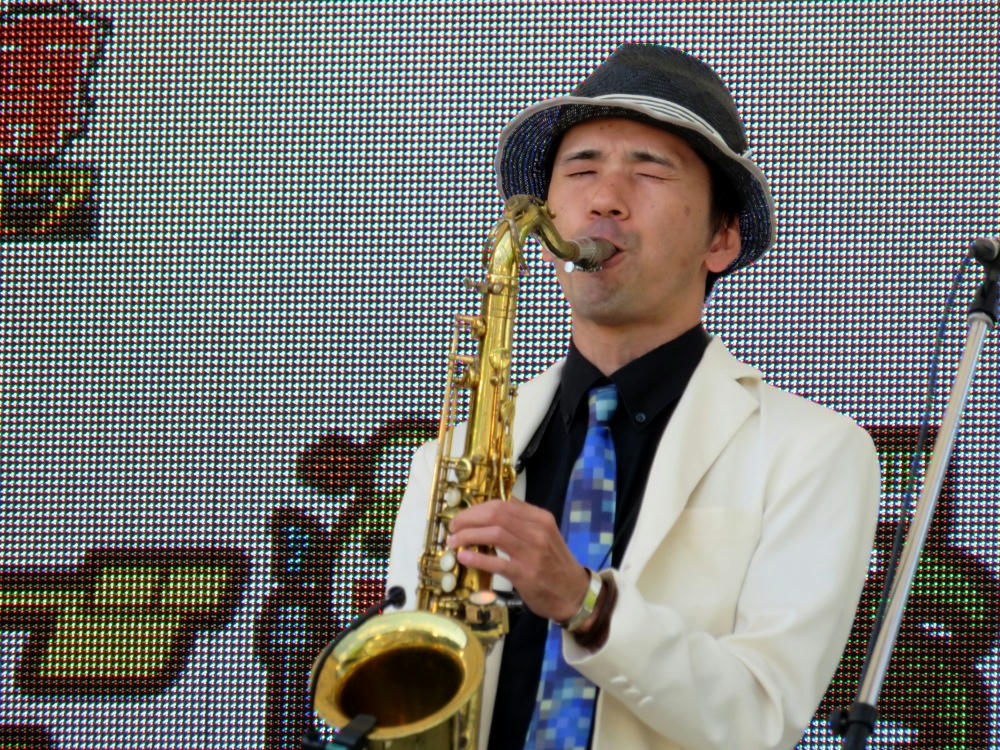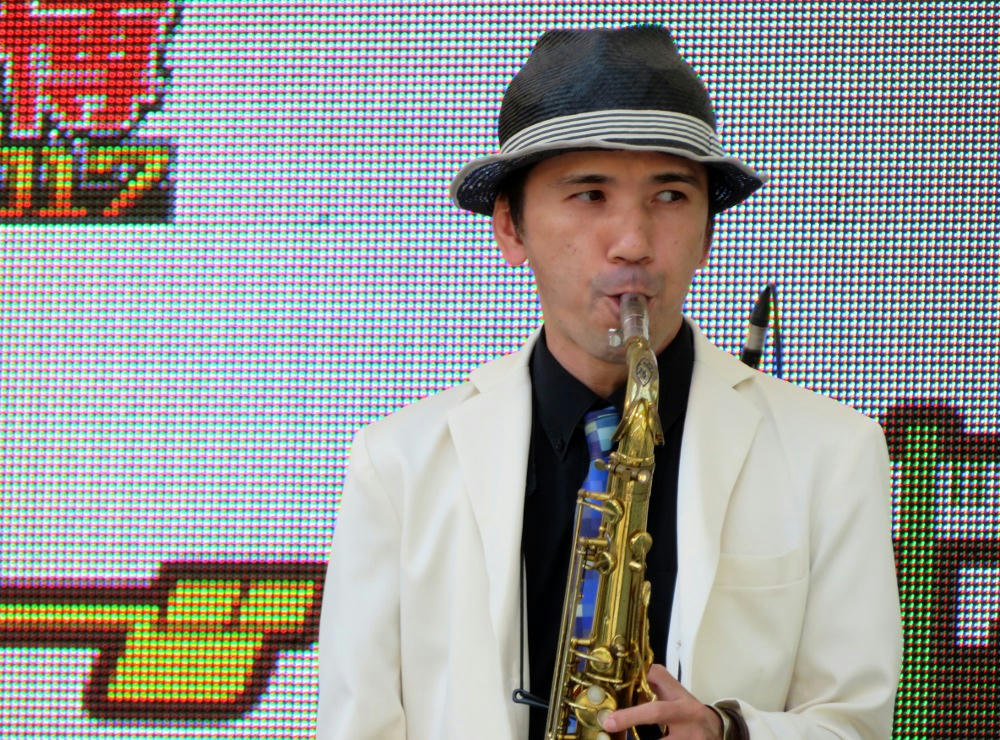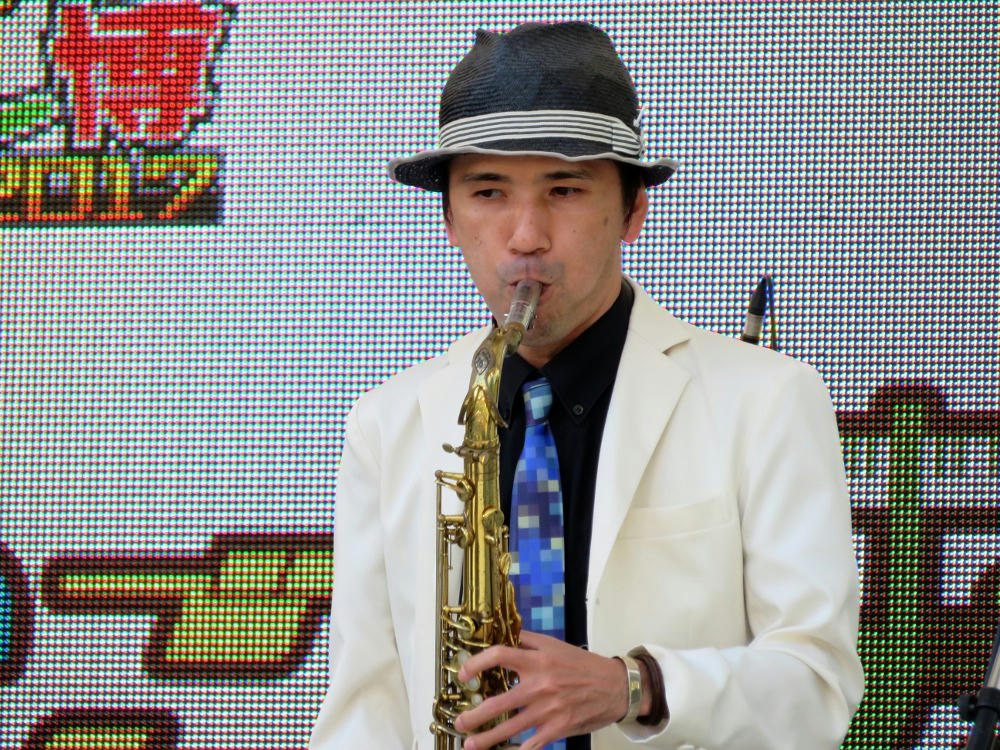 Direct youtube link, part 1
Direct youtube link, part 2