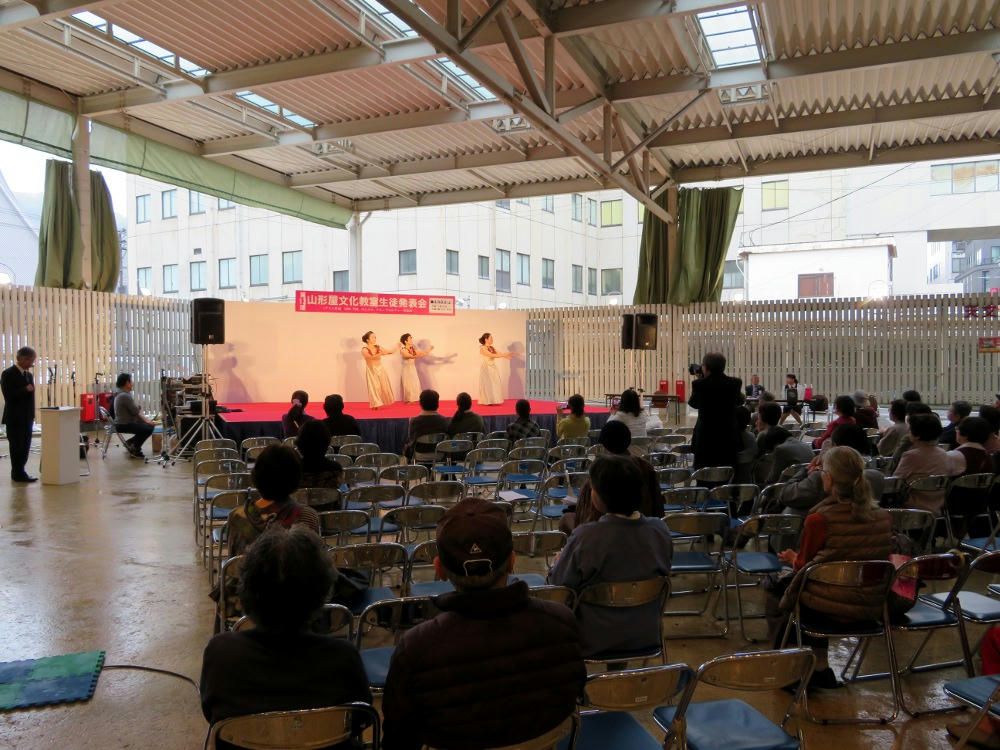 Last Saturday, the Yamakataya department store had another of its "graduation days" for the evening and weekend classes they offer. This time, 90% of the schedule was for hula and street dance groups, with one entry for harmonica. I had to work pretty much all day, but was able to catch about 30 seconds of one of the hula demos on the way in, and then another 30 seconds when I had a short break at 3 PM. Technically, the demo should have finished by 2:30 PM, but I guess they ran a bit long.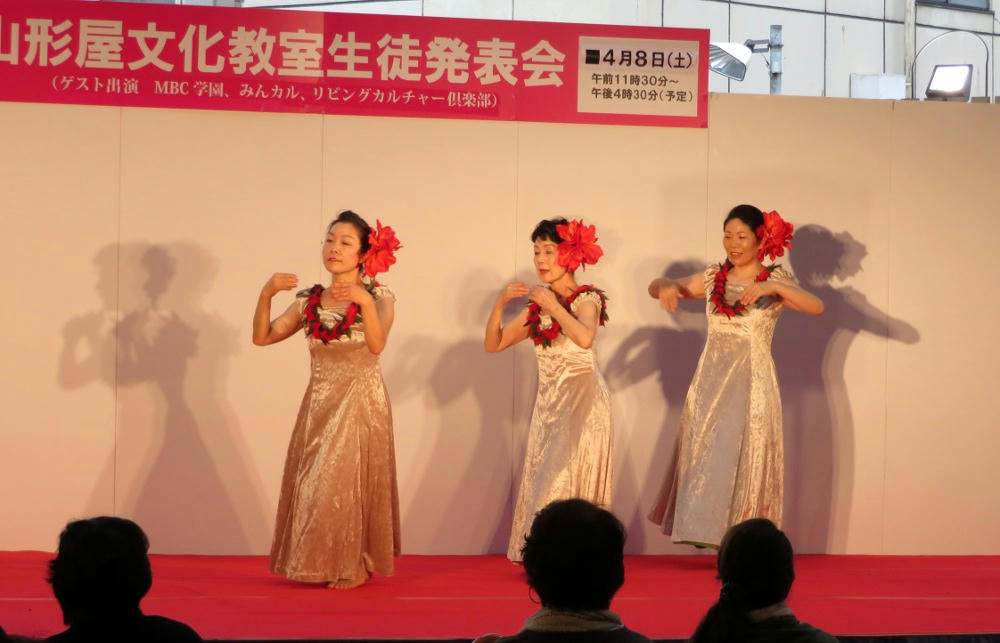 There was nothing on the schedule that I particularly wanted to see this time, unlike past graduations, which had been pretty interesting.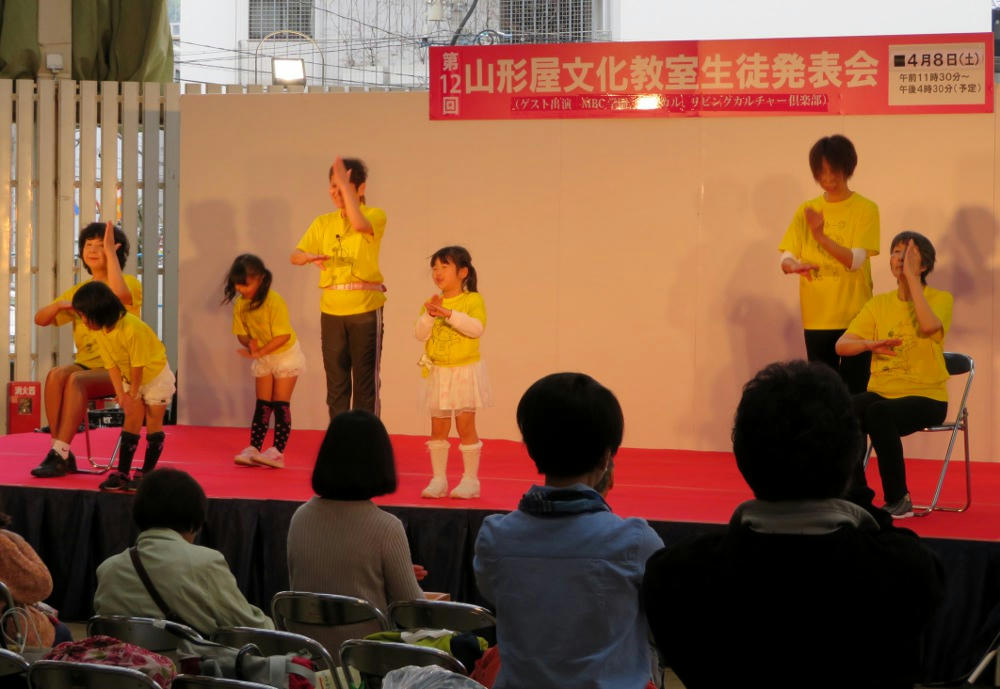 They ended with an informal introduction to the art of hula dancing for the elderly unable to dance but still needing the exercise.