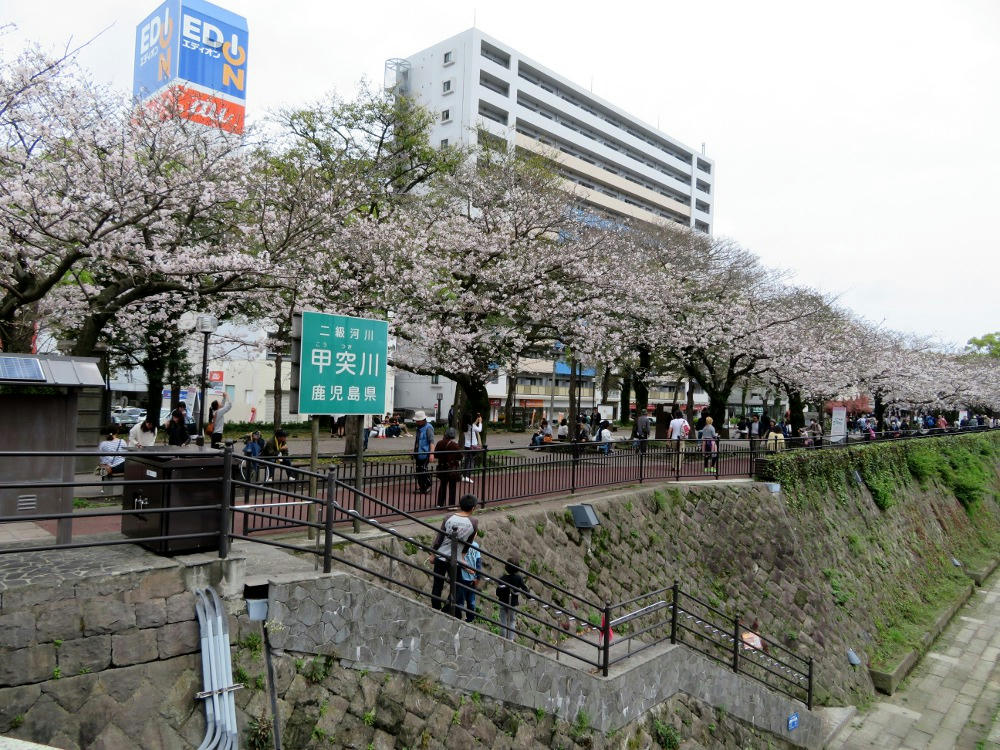 What a difference 1 week makes. One week ago Sunday, when Kagoshima had its Sakura Machi event, the trees were bare. Last Sunday, they were in near-full bloom, but the weather had been horrible the entire week, with rain most of the time. On Sunday, it wasn't raining, but the skies were so overcast as to make cherry blossom viewing, and certainly the taking of photos, a near-complete waste of time.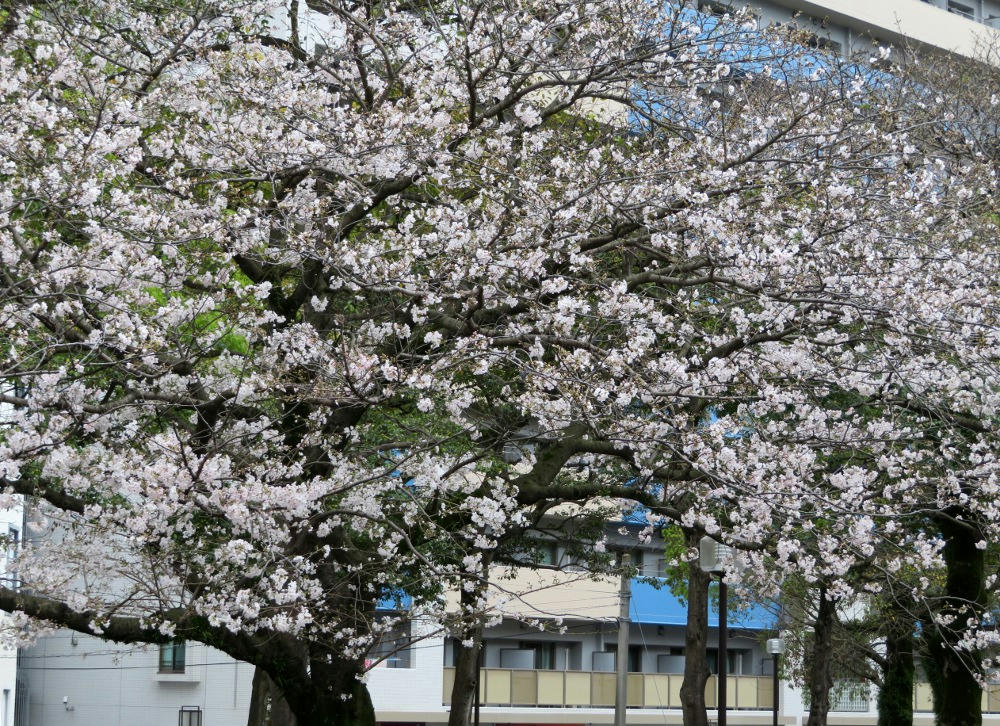 On Monday it was raining again, and threatening to on Tuesday. Some of the cherry trees in Tenmonkan have already lost 60% of their blossoms, and the next time I'm going to have a chance to see the trees down at Dolphin Port is going to be on Thursday, assuming the weather improves, and I'm expecting ALL of the blossoms to be gone by then.
Sigh. This has not been a good year.