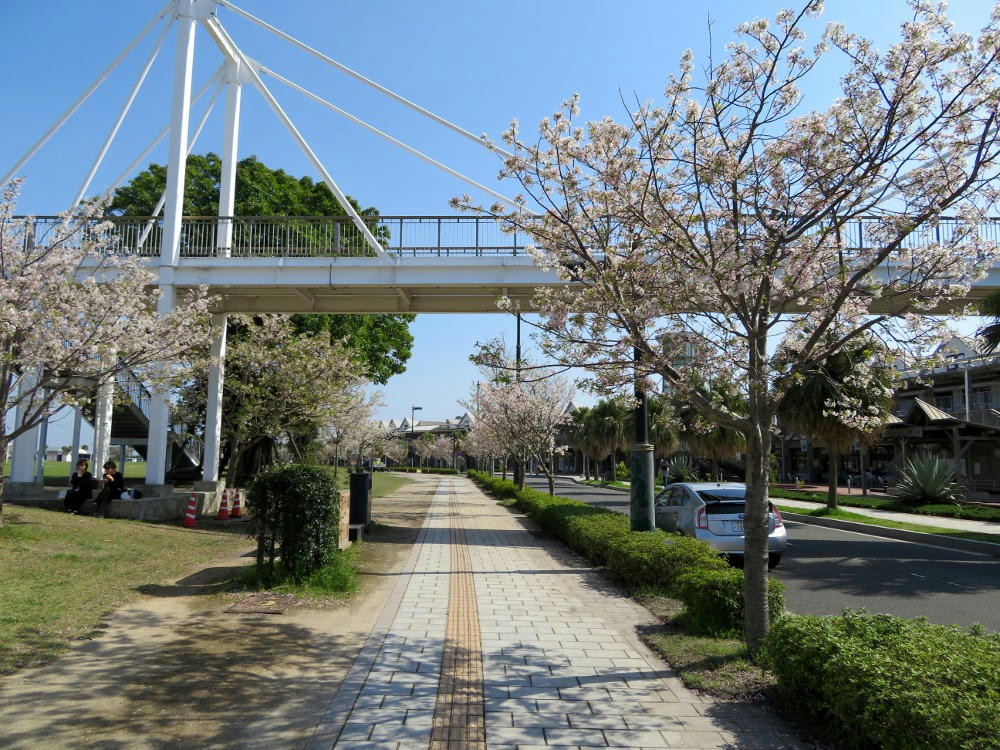 After complaining that hanami has been bad this year, we had two decent days last week, on Wednesday and Thursday. There had been talk of doing hanami at Dolphin Port, so I went down there Wednesday after my 2 PM class and took a few quick photos to show what stage of bloom the blossoms were in.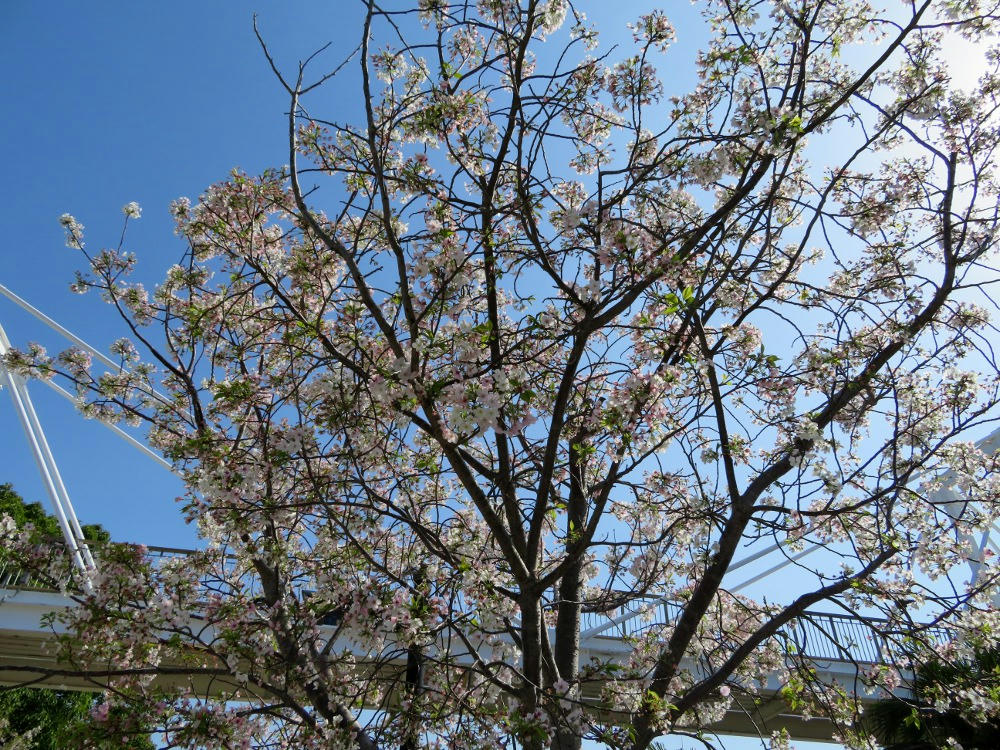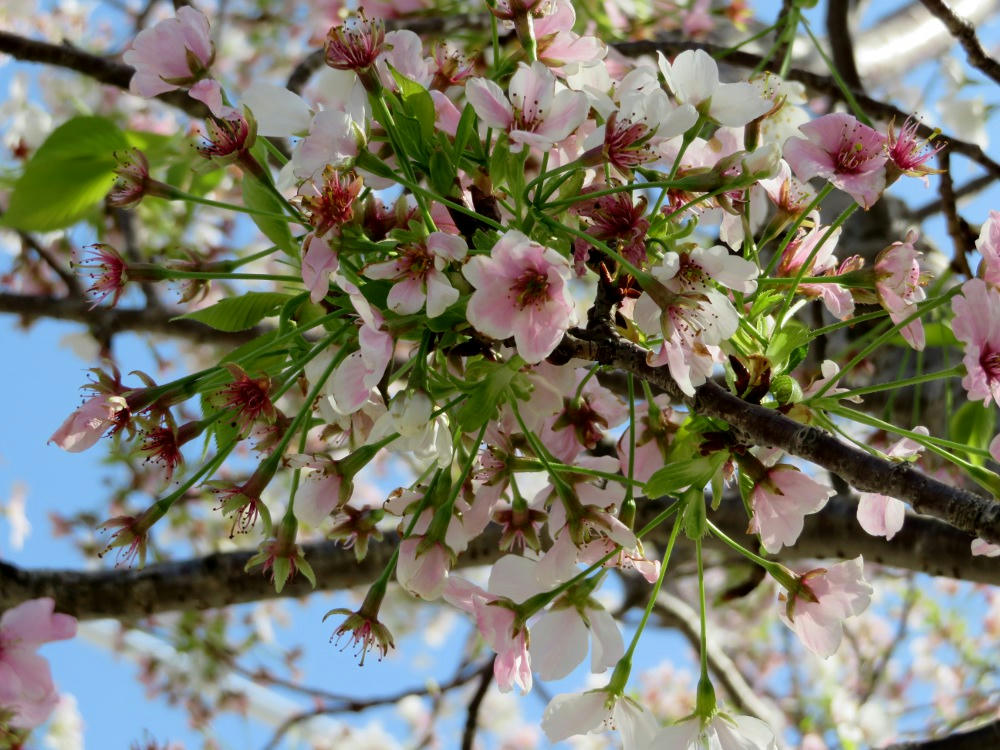 However, our plans got changed on me, and instead on Thursday we went to Hirakawa zoo by bus. It's about a 45 minute ride each way, and costs a little under 500 yen ($4.75) one way.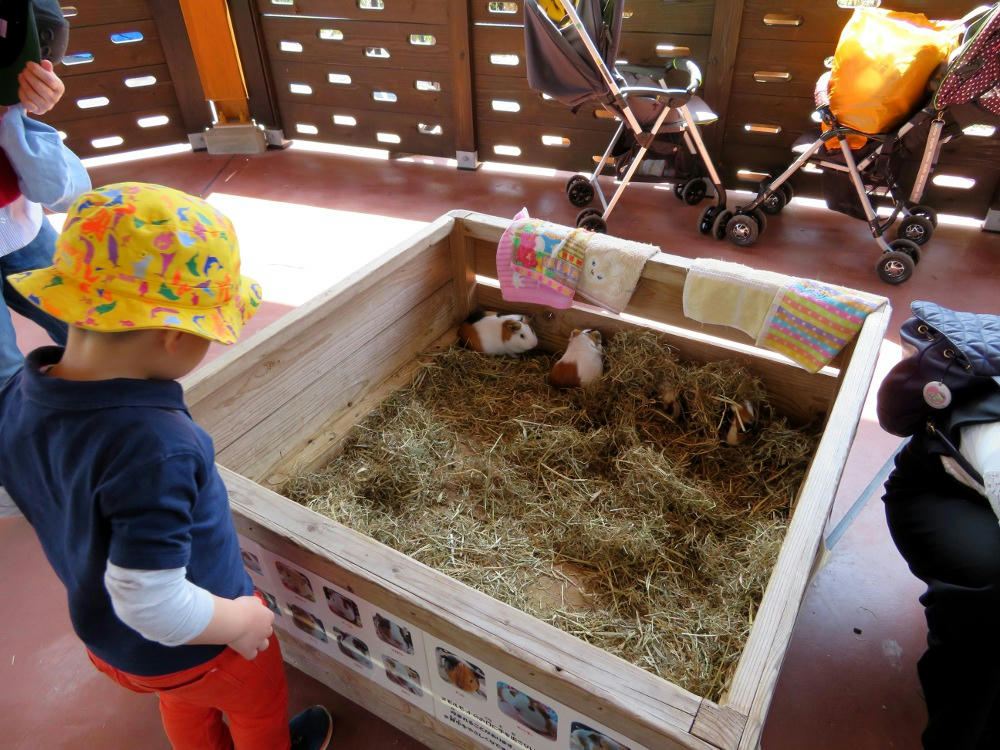 We started out at the petting zoo, at the opposite end of the facilities.
The guinea pigs weren't happy with all of the attention, and kept wanted to burrow under the grass and sit still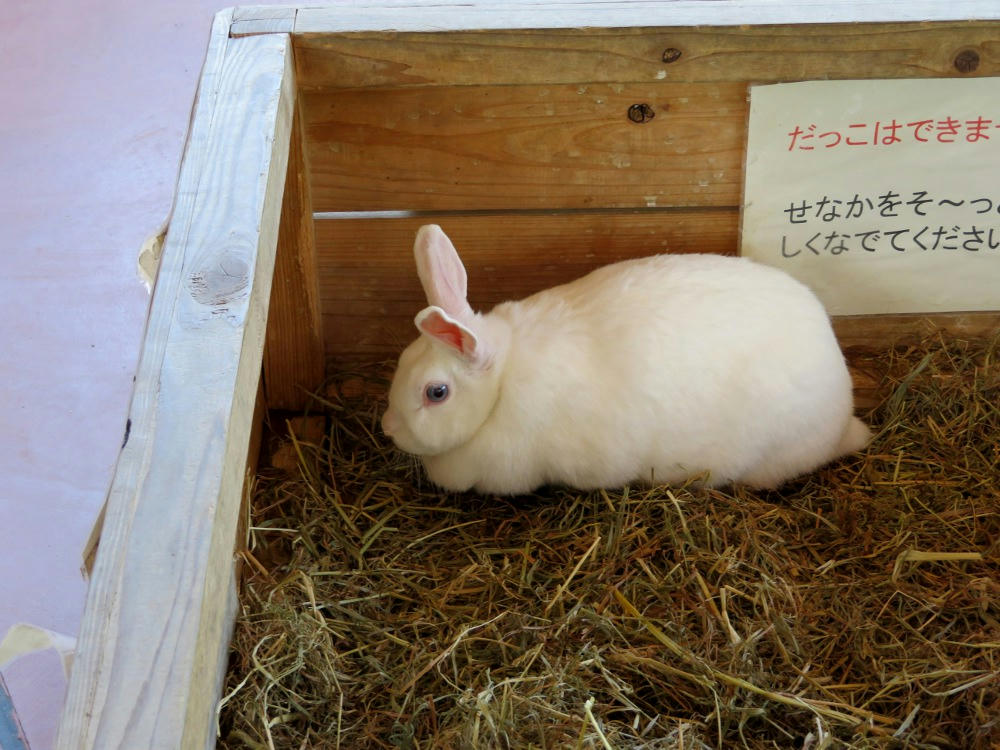 The one rabbit kept hoping that everyone would keep focusing on the guinea pigs.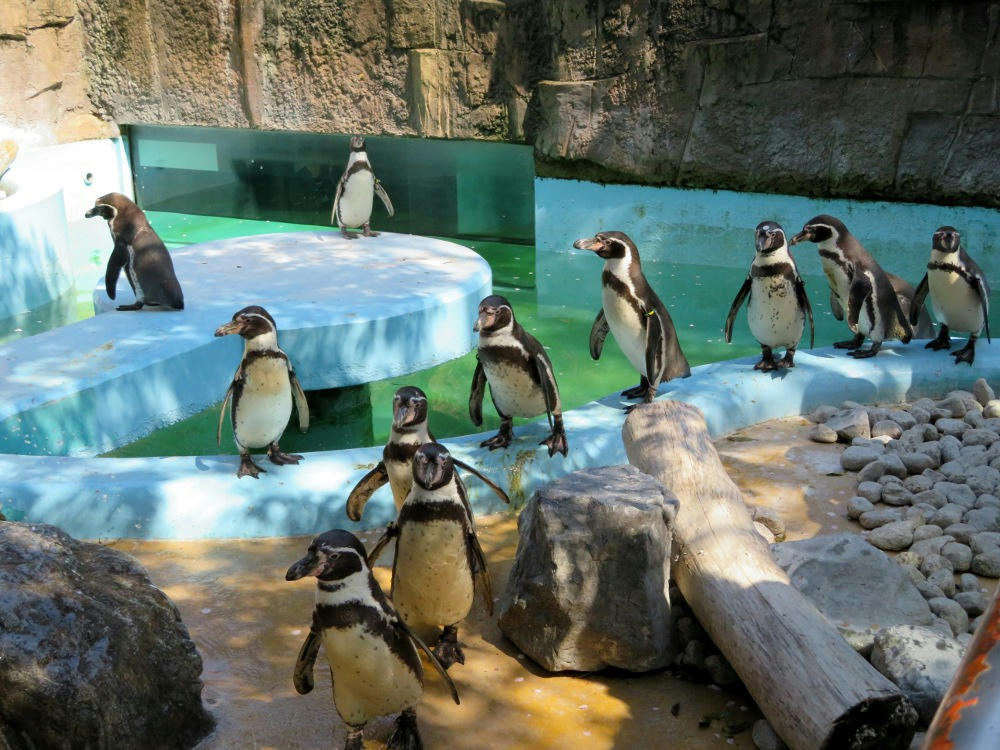 There was also a stop to watch the penguins. We looked at quite a few other animals as well, but those were generally behind fences that I couldn't take photos through. My favorite animal this time was the black panther. Beautiful.