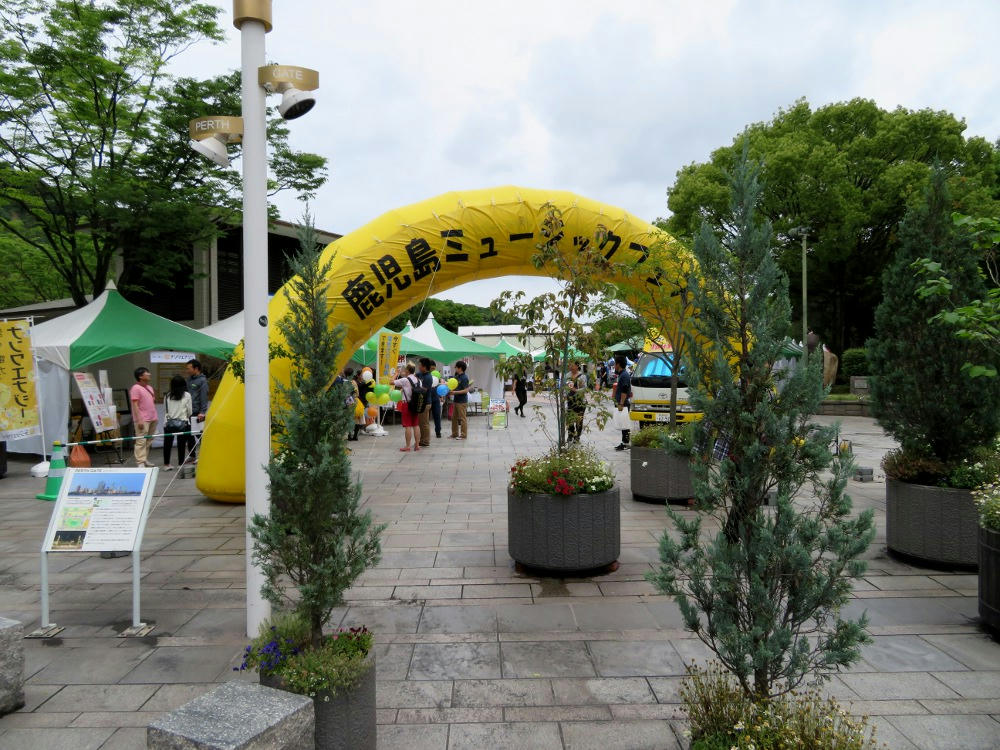 I'd been looking forward to the Kagoshima Music Fest for weeks. I couldn't find a schedule, so I was simply hoping that some of my favorite bands would be performing either on Saturday or Sunday this last weekend. Mostly on Sunday, because I was expecting to be completely booked with English lessons at the school on Saturday. Then, as we got closer to May 13, the weather turned ugly and we started getting very heavy thunderstorms. On Friday, I found the schedule online, and discovered the worst - Bon DX (SKA), wasn't scheduled at all, and South Shaker (very heavy metal) plus Tissue (KISS cover band) were set for Saturday evening.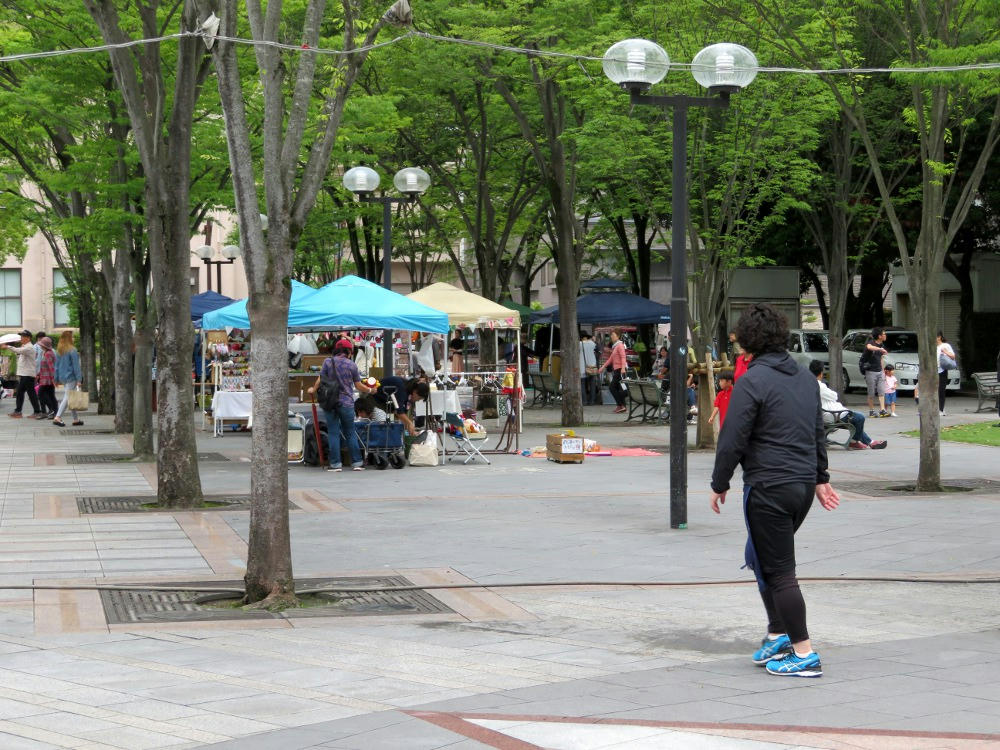 Saturday morning, the rain let up, and I hurried to Central Park at 11 AM to make sure they hadn't cancelled the event in advance - they hadn't. I hung around for a couple sets, then did some shopping for the week (when milk is discounted at the local supermarket), and came back again on my way to the school for the start of the lessons. There weren't that many people in the park at the time. The event itself consisted of a flea market, food booths, a crafts area, and two stages. The bands alternated, one playing on one stage, while the next one set up on the other stage. All told, there were 50 acts over both days, ranging from folk groups to pop, idol dancers (Southern Cross), hard rock, cover bands and gospel. I didn't bother listening much to the softer, slower bands.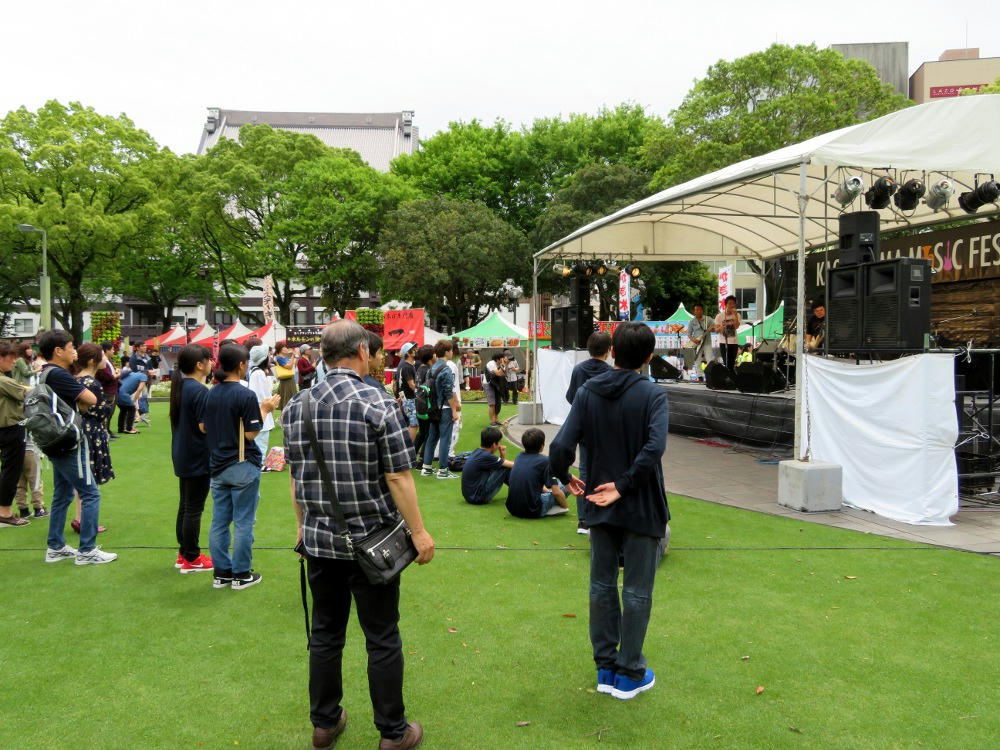 As the day wore on, the weather got better and on Sunday, it was perfect. When I got in to the school, I was told that several students might be cancelling their lessons for various reasons, and/or moving them around during the course of the day. At 7 PM, 2 students cancelled at the last minute, and that gave me the rest of the evening free to watch South Shaker and Tissue. It turned out to be a very good day.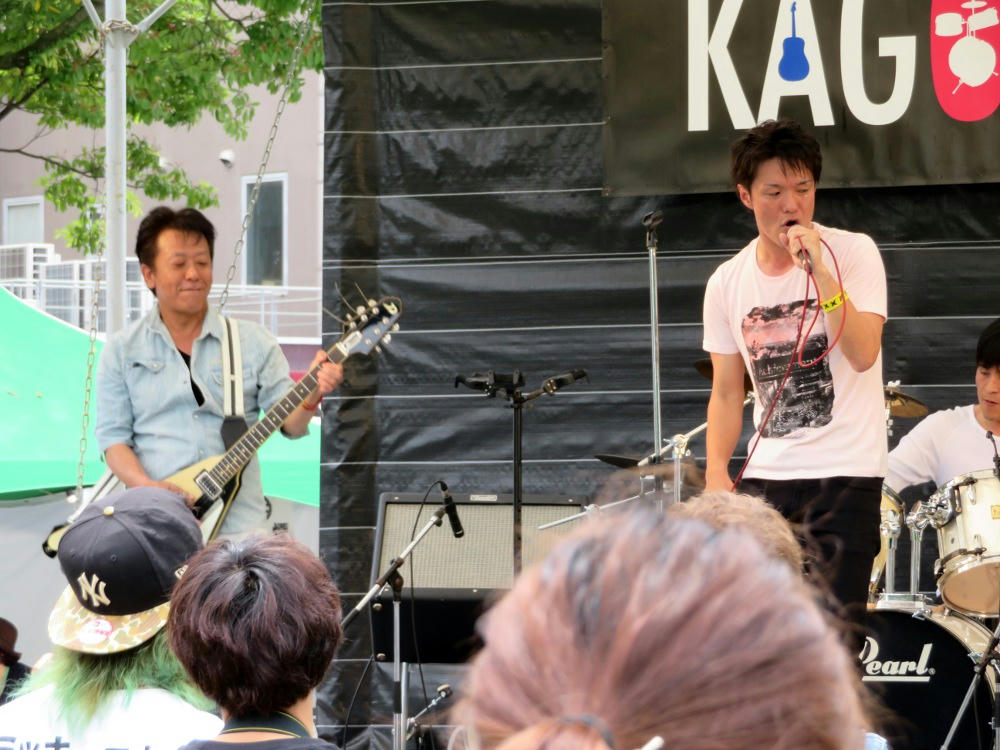 Respect did a heavy rock set, but I only caught the last few seconds of the last song.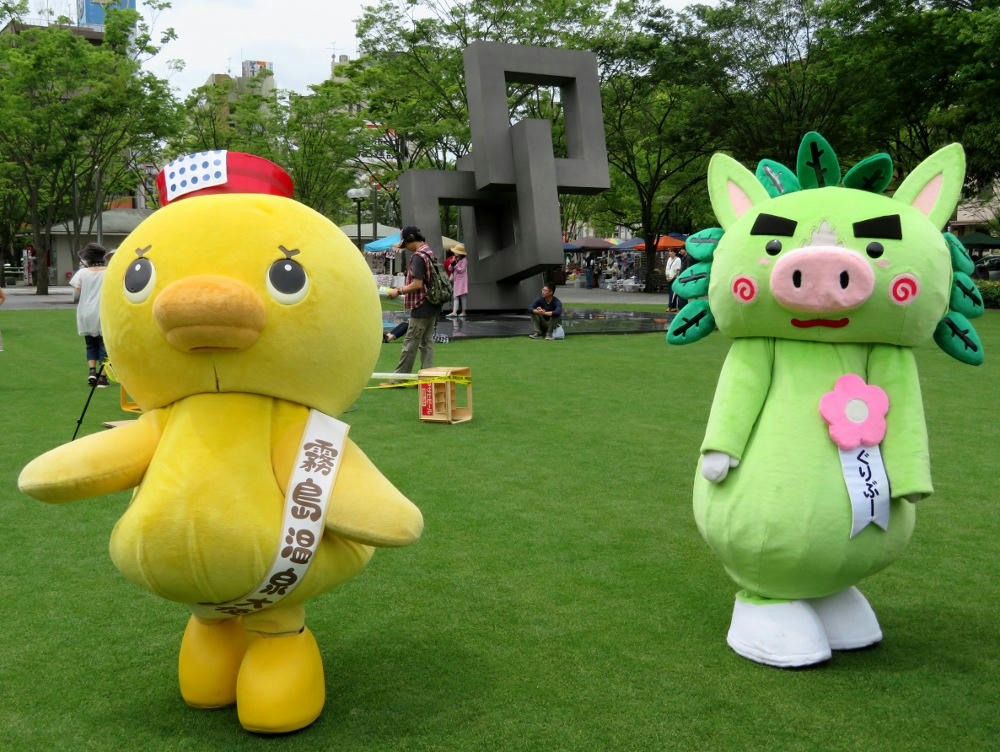 Part of KMF was sponsored by an electrical utility company, and they'd teamed with the various towns around Kagoshima to bring in the local mascots. There was a big mascot stage event at the end on Sunday that I missed because of other plans for Mother's Day.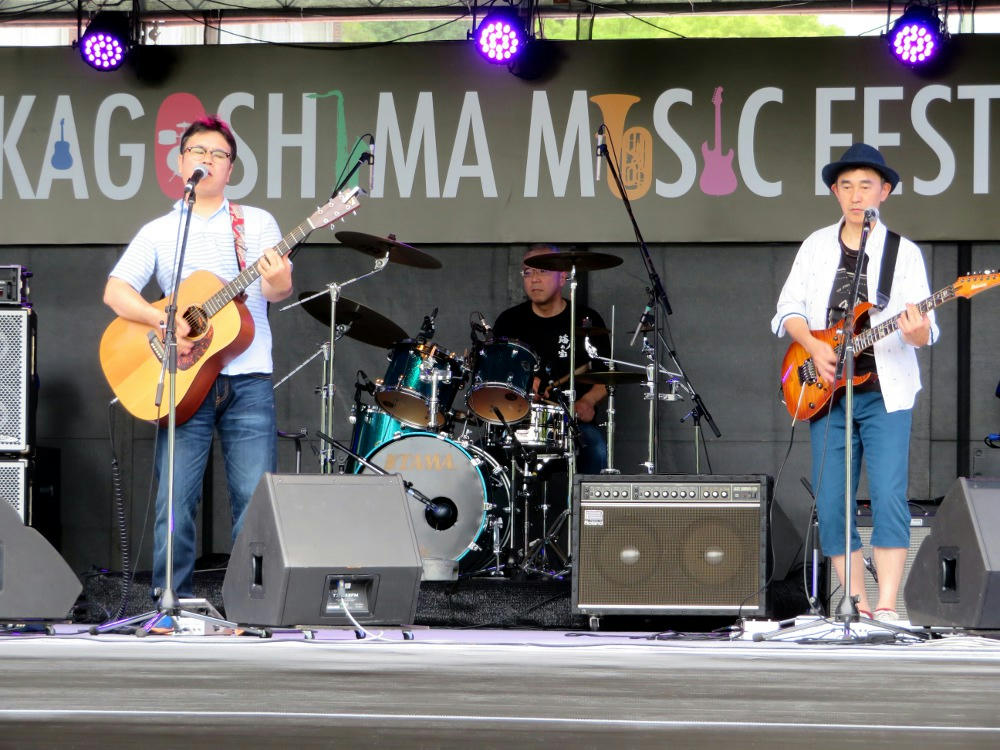 Yotsu also did a rock set, which I recorded in the first video below.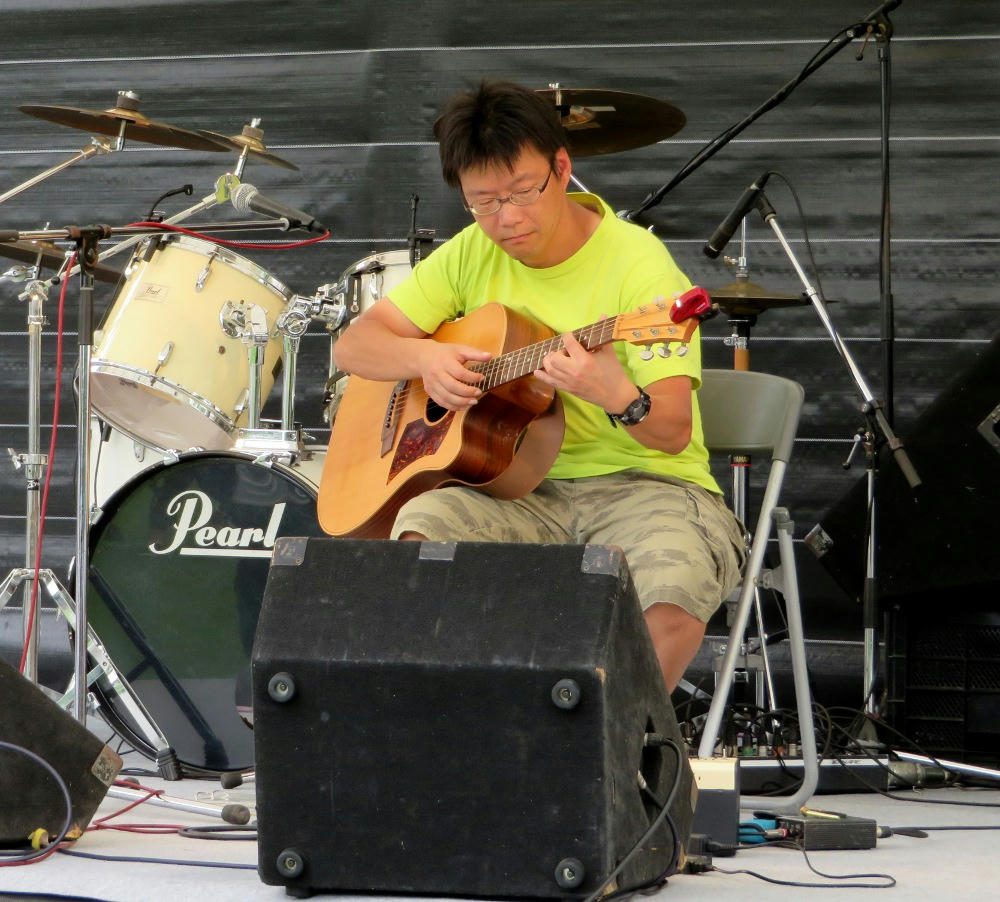 Yamamoto here started out with an acoustic version of something he attributed to Beethoven. I used this opportunity to go shopping and change clothes before going to work.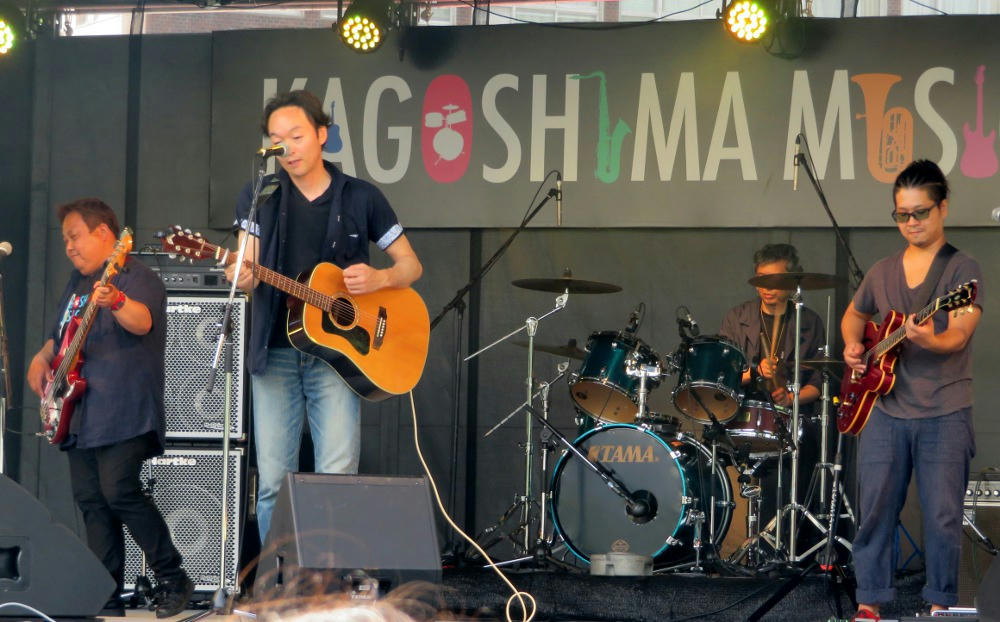 Decopons also did a good rock covers set, which is in video 2 below.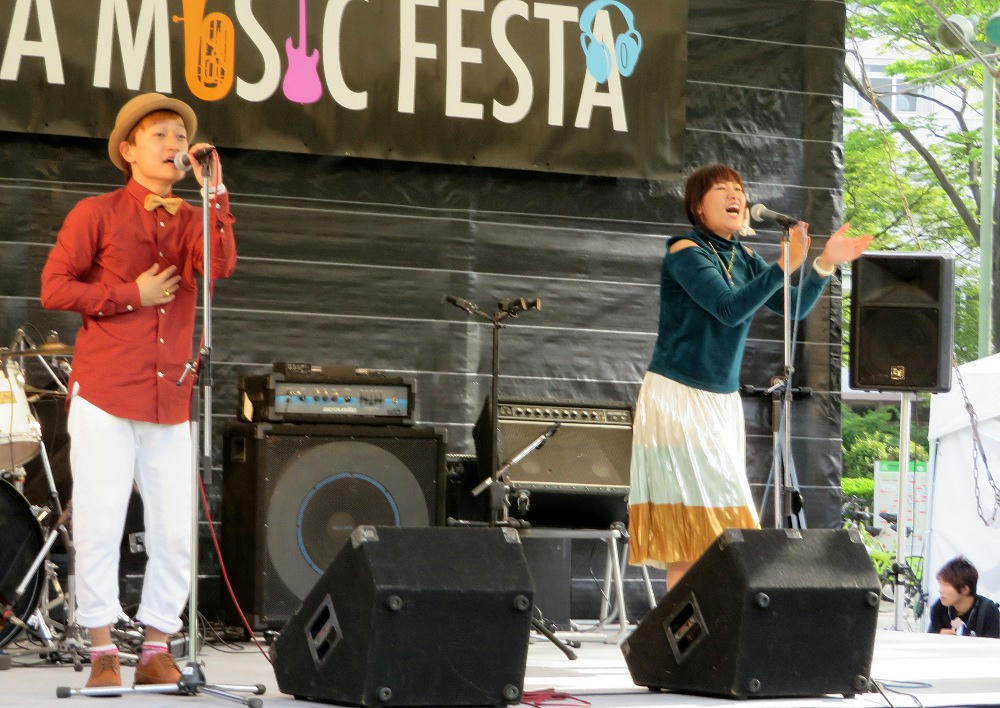 Yasashii Mirai ("Gentle Future", a kind of "Up With People" duo) was way too genki for me.
One of the people I do know, the Ventures-cover artist Nonki, was standing near the entrance to the park when I happened by during a short break at the school, and he told me that he'd just finished his set with another band. I had no idea he was part of that group, and was very bummed at learning I'd missed him.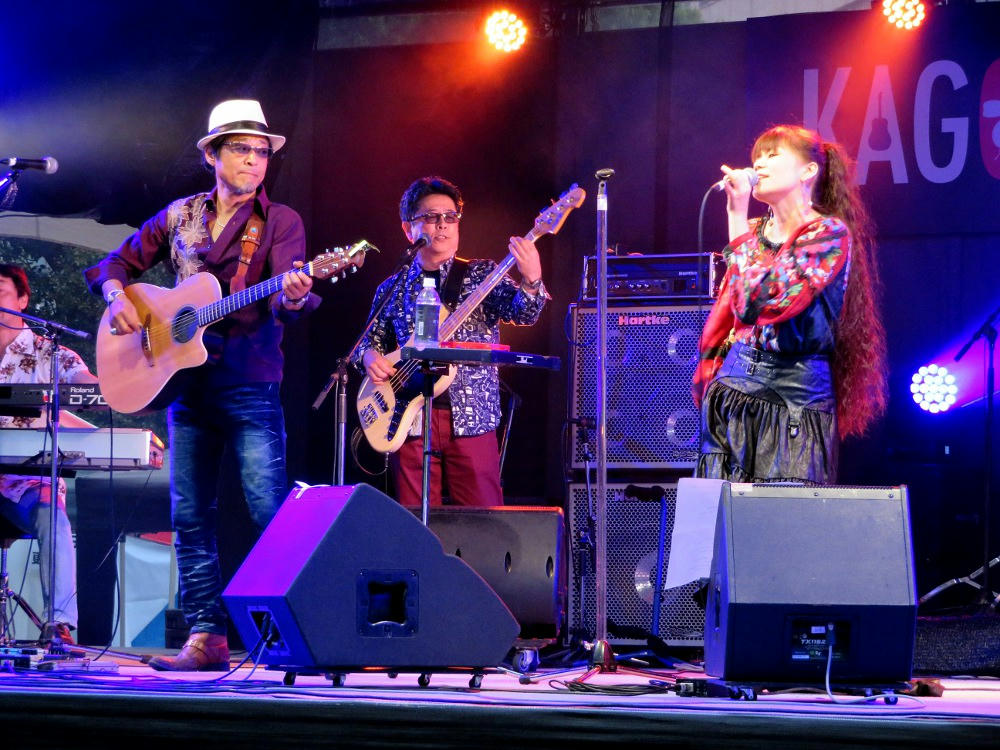 I've seen 3set (pronounced "sunset") before, and they're ok. A little too heavy on the female lead vocals and soft pop, though.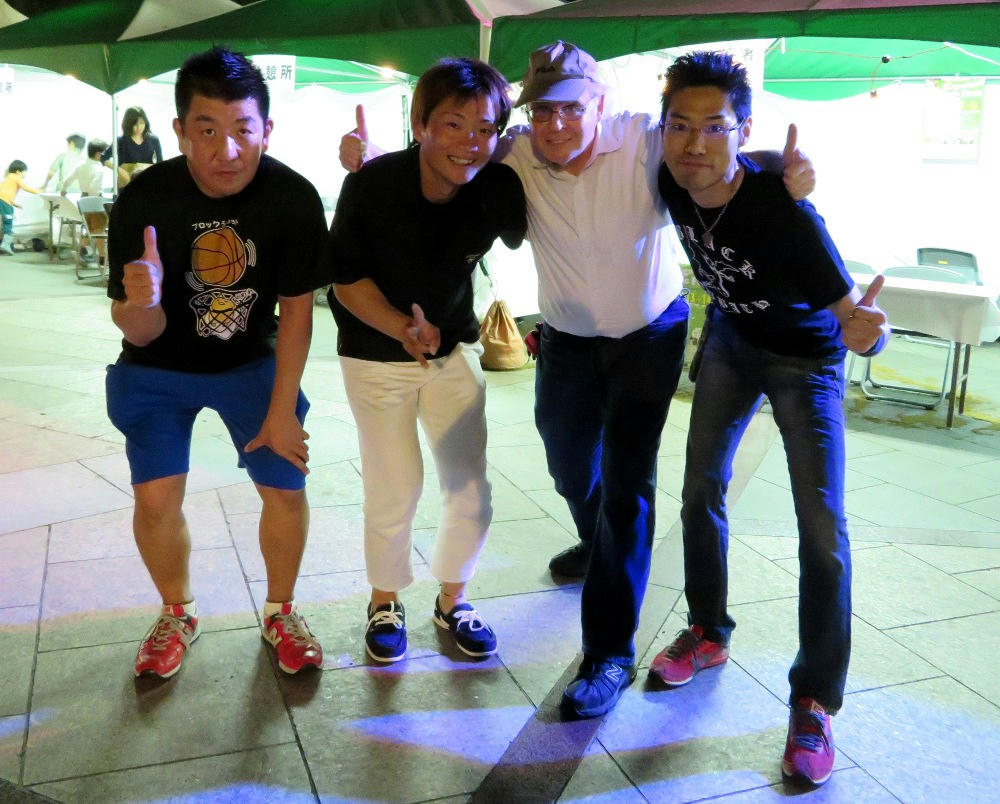 What I was most excited about was getting to watch South Shaker. What surprised me, though, was that they remembered me from last year, and seemed happy to see me again. I recorded their set in video 3 below. Absolutely fantastic set, but the camera had a lot of trouble with the glare from the stage lights, since it had gotten dark by then. And, youtube flagged at least part of the video as being copyrighted material, so I don't know if anyone is going to be able to see/hear it (I'll try putting it on my facebook page this afternoon). When I was entering the description of the video, I just typed in "South Shaker," and youtube flagged it even before 2% of the file itself had been uploaded. I'm guessing that the band has been identified as a cover band by youtube, and just the name is enough to trigger flags. Sigh. It's a shame, because they're well worth watching for the guitar work alone.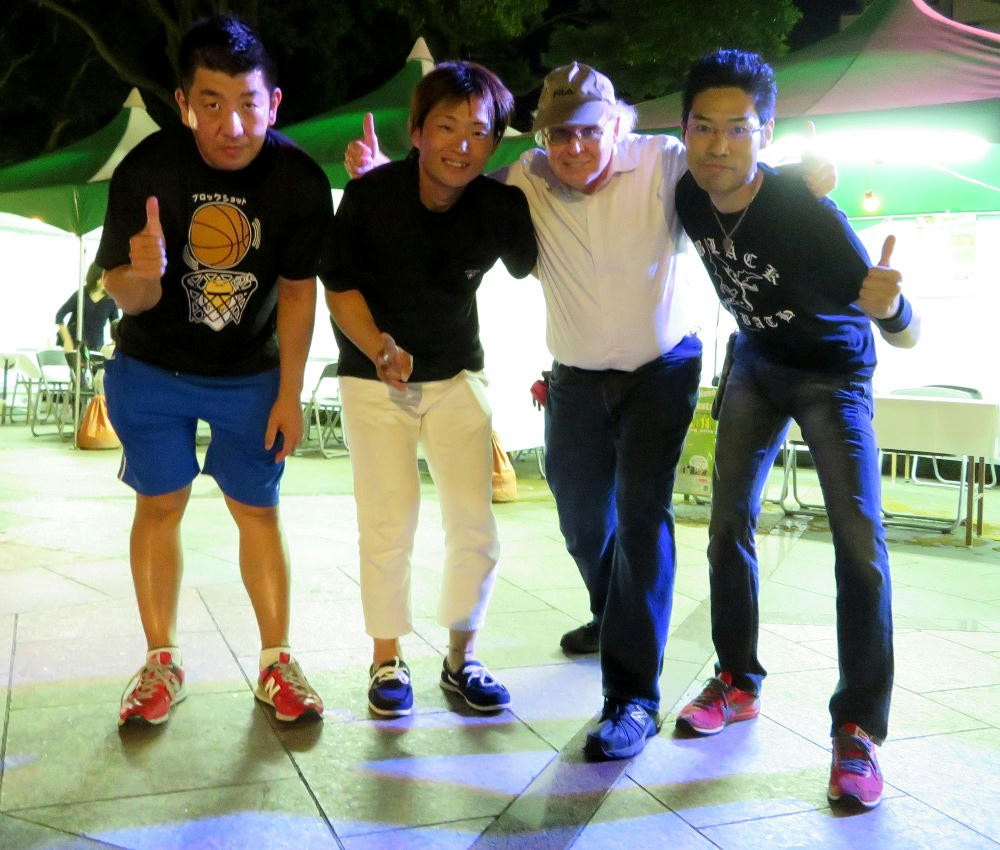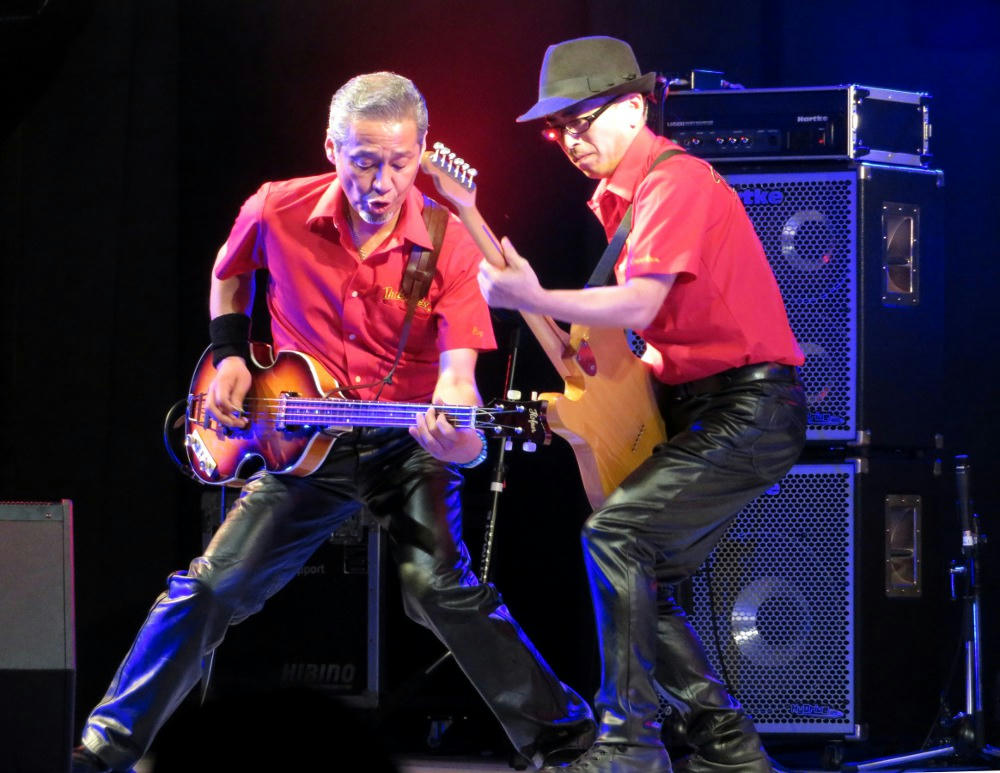 The Bogies did more of a 50's rock and roll set that was a bit campy, but pretty solid.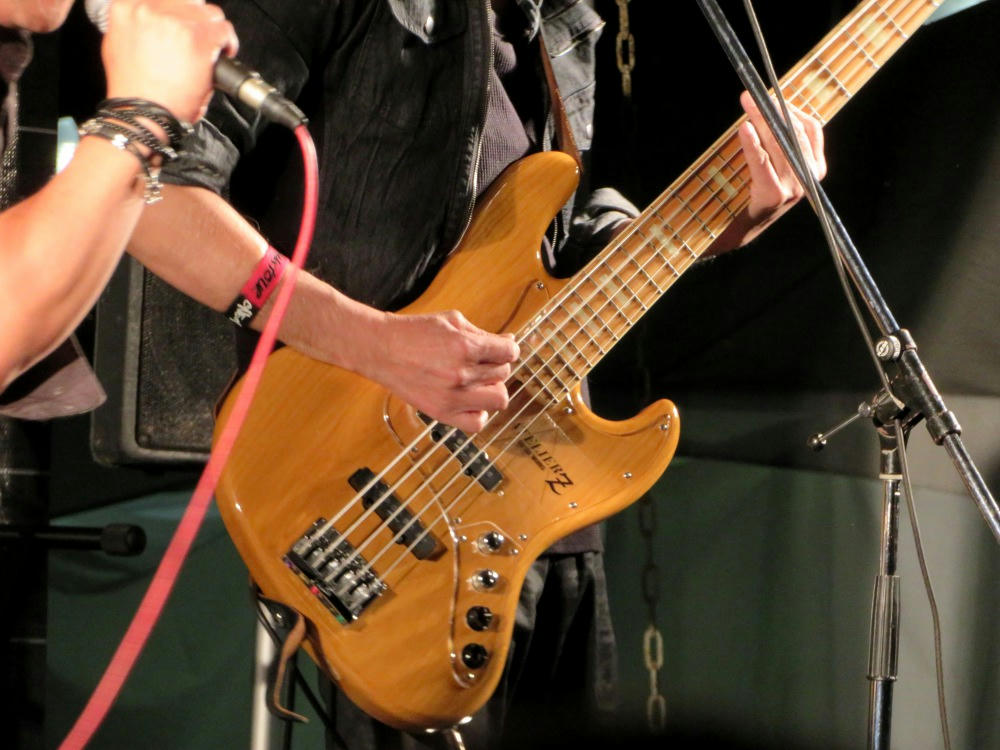 I took close to 250 photos, and weeded them down to the best 25. It's not easy getting good photos of rock bands in poor lighting conditions with a pocket camera. Most of the final pictures ended up being of Tissue.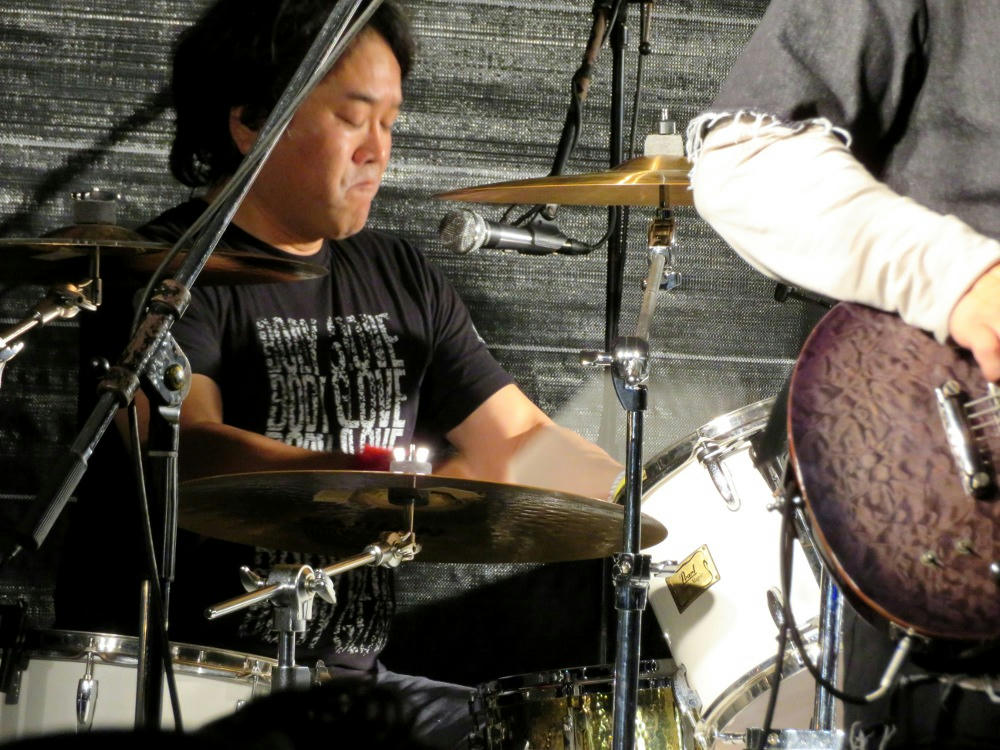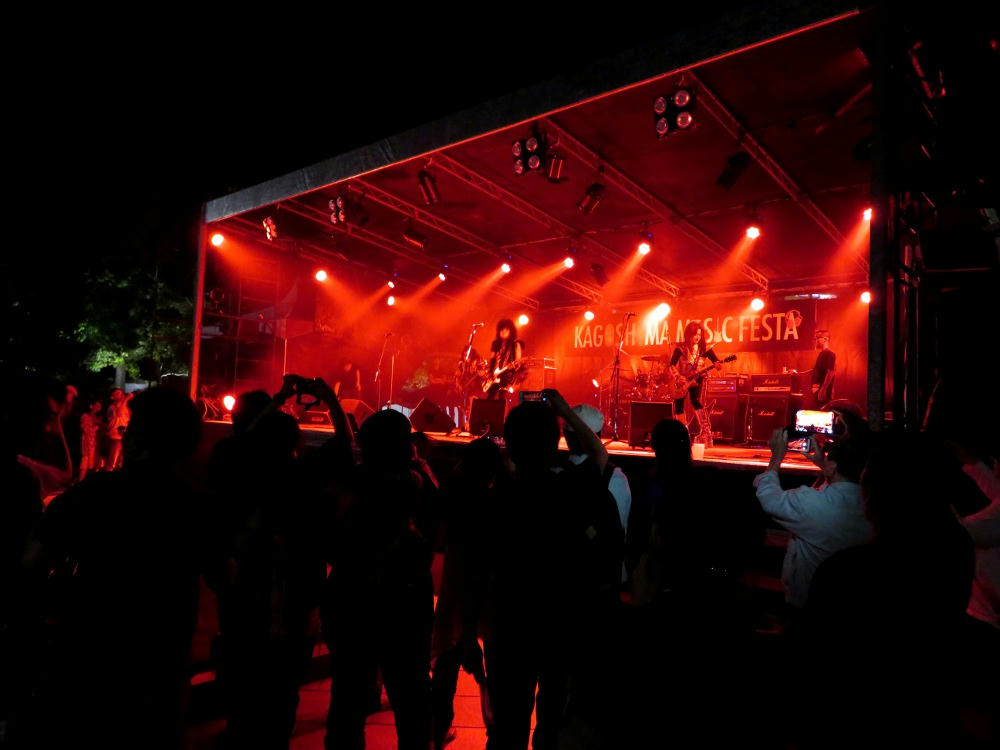 I'd seen Tissue last year, too. They'd been celebrating 20 years as a KISS cover band. The vocals are pretty close to sounding like the original band, which is why I didn't try recording them this time - I'd never get it past the youtube filters.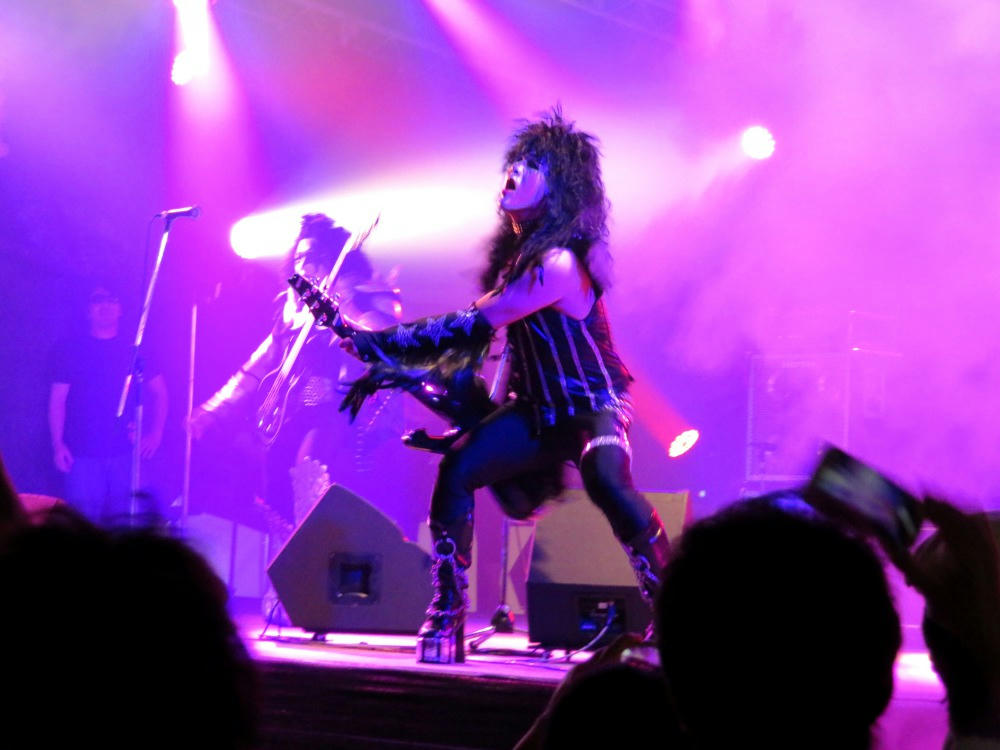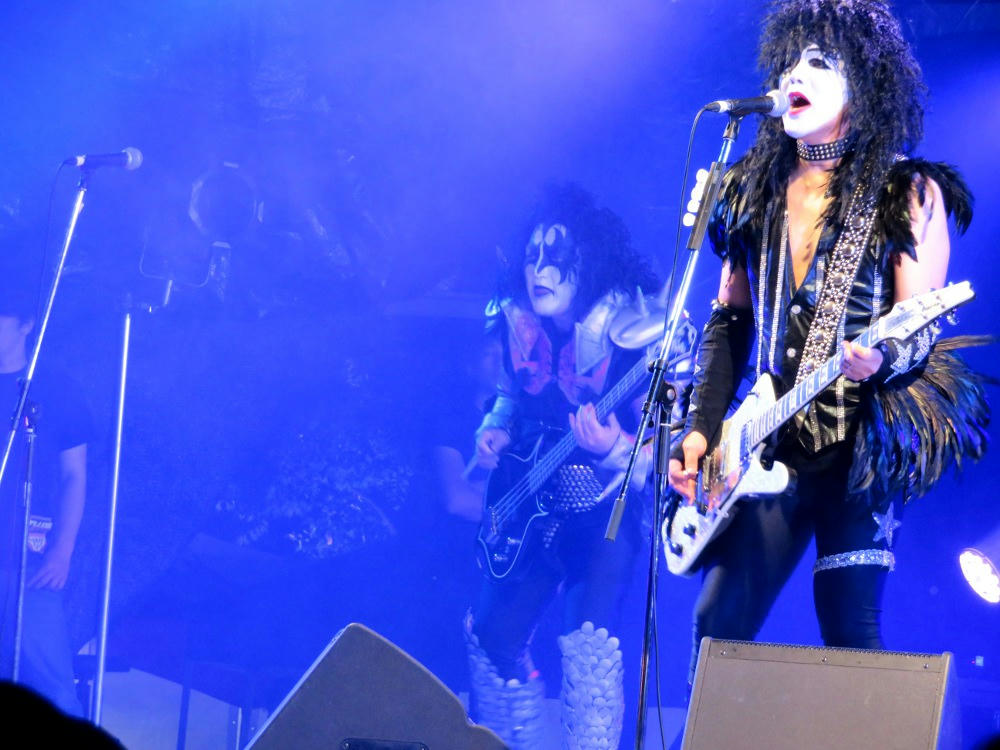 Most of the Tissue photos were uploaded to my Facebook page, so I'm just sampling three of them here. But, check out the videos for the other bands.
Yotsu direct youtube link
Decopons direct youtube link
South Shaker direct youtube link