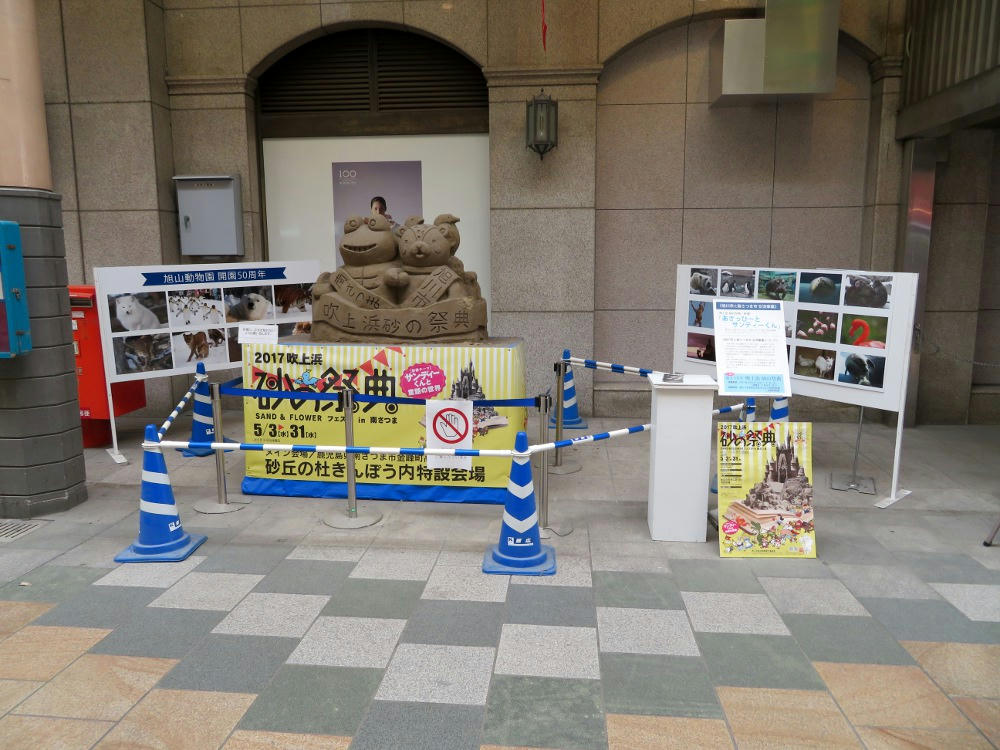 There was a sand sculpture and flower show down at Minami Satsuma (south end of Kyushu), and the organizers had a small sculpture exhibit set up near Yamakataya department store in Tenmonkan.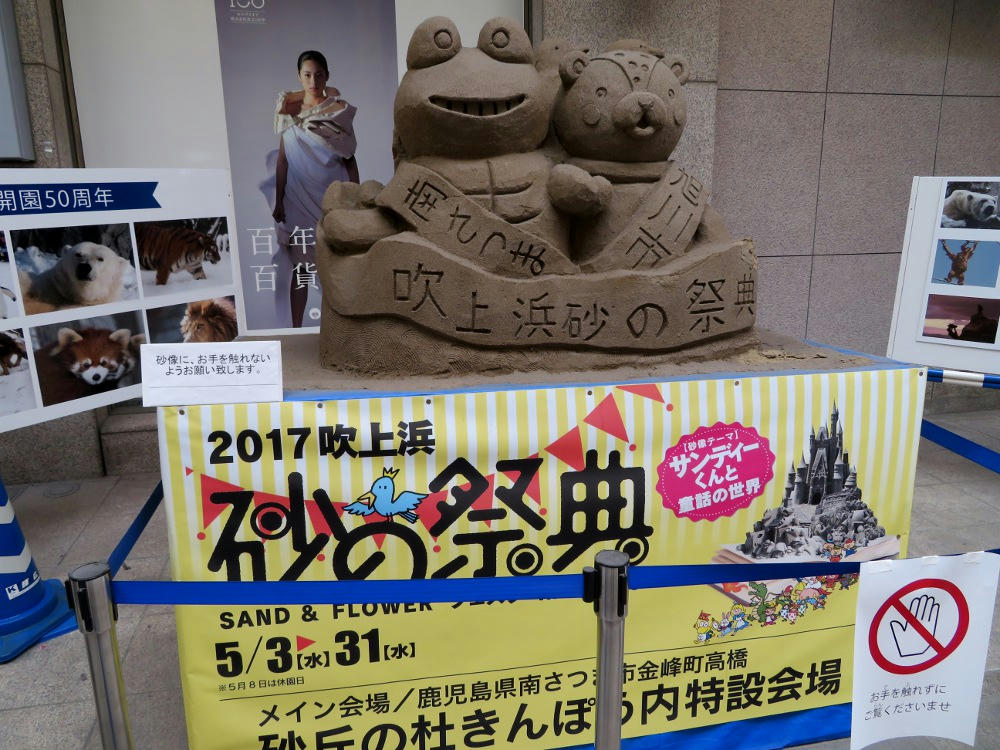 The writing on the sashes are the place names of the event.
The main text just advertises the sand show.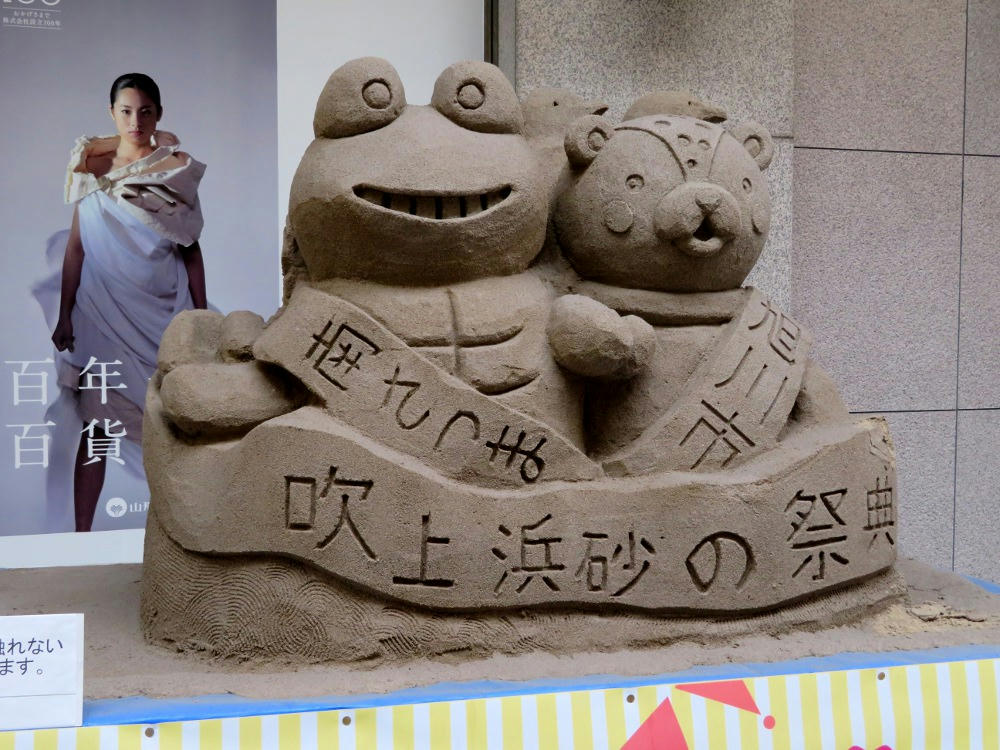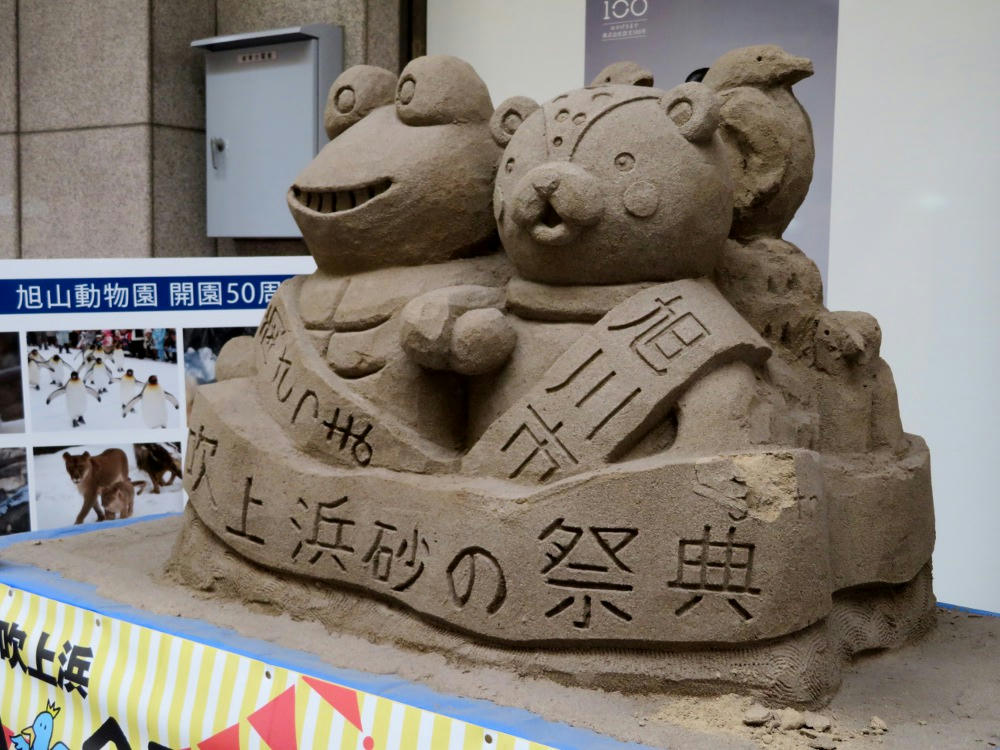 Minami Satsuma is too far away for me to visit unless I stay down there overnight.