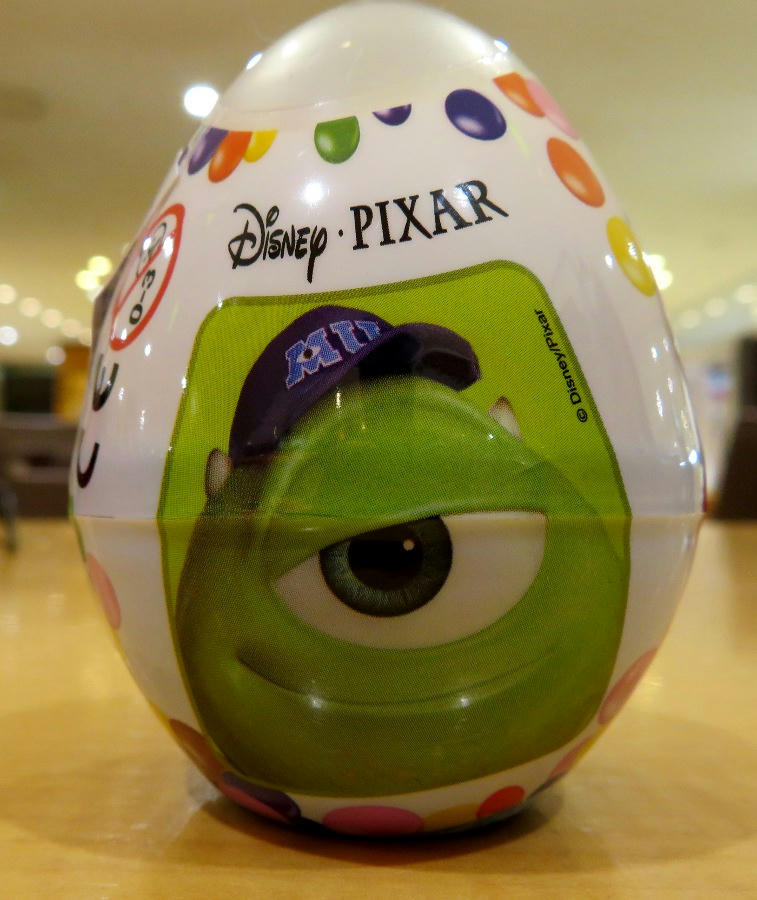 The coffee and import shop, Kaldi, in the basement of the Amu Plaza department store, has boxes of these plastic eggs for Monsters, Inc., Star Wars, and a few other Disney movies, for 250 yen ($2.40 USD) apiece.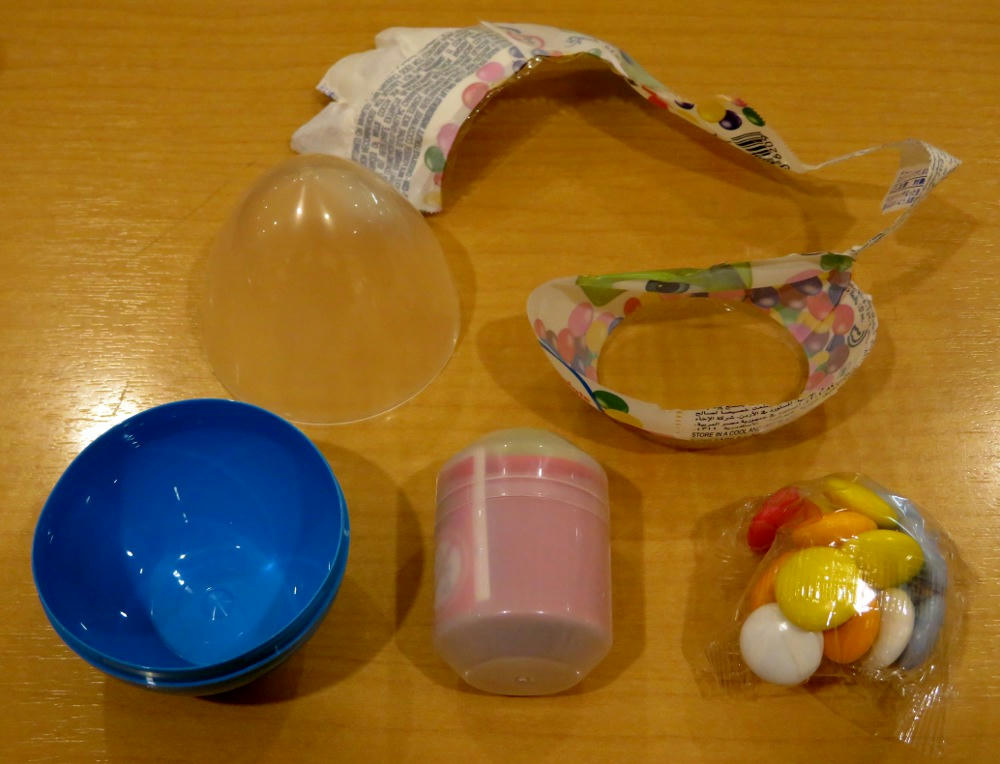 I decided to get one to find out what was inside them, since the packaging only mentions a "surprise". Then I got a second to take photos of for the blog. The capsules contain a small package of "chocolate lentils," which is another was of saying "M&M knock-offs", and a second plastic capsule with a toy inside.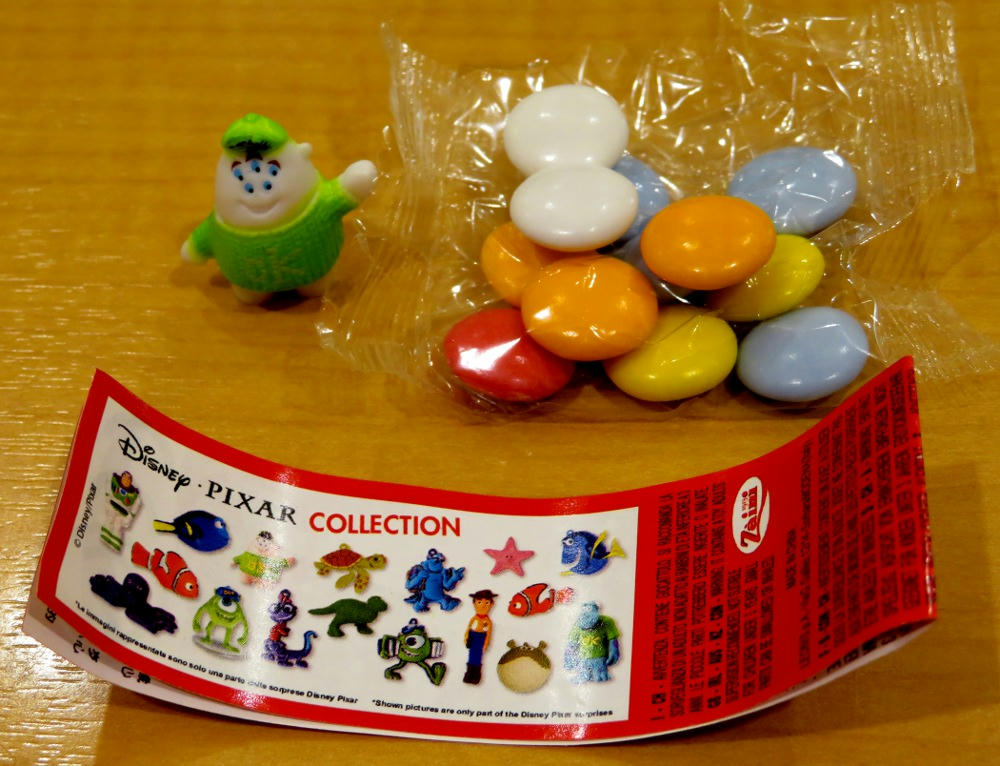 Toys can range from little figures of minor characters from one of the movies, erasers, bracelet charms, or plastic character heads. I haven't seen Monsters U, so I don't know who this one is. It's about 1/2" tall.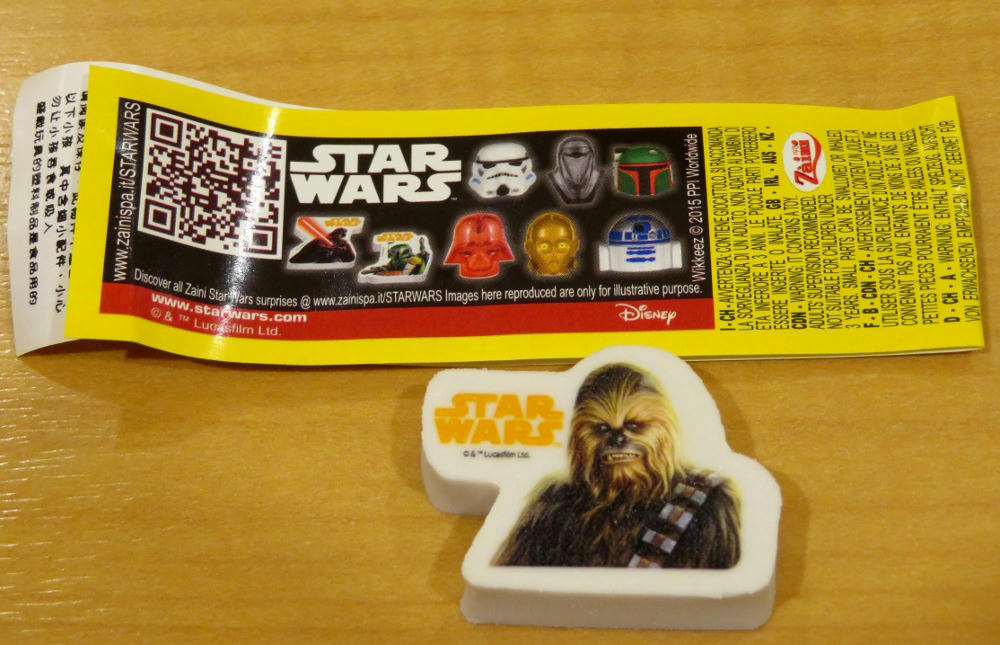 Neither of the things I received were of characters advertised on the insert paper. Not really worth the money unless you're buying this for a child, or you're a really rabid collector. It's certainly not worth getting for the lentils.