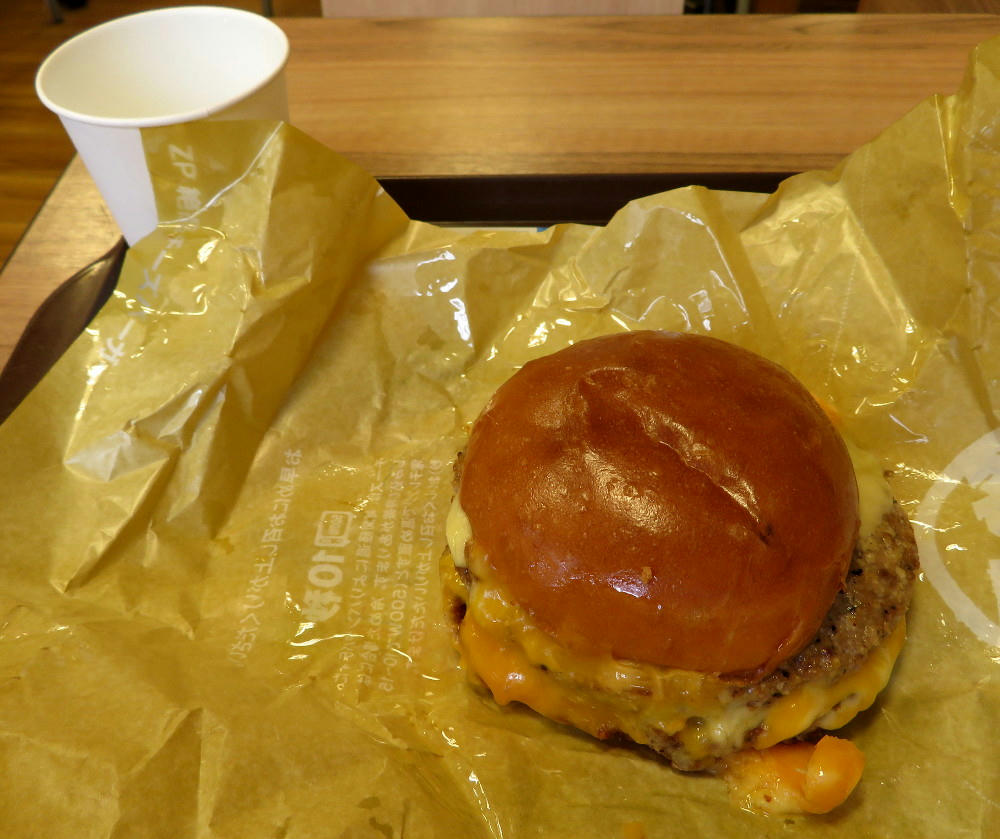 I've written before on the Lotteria burger chain's "niku" day sales campaigns. The numbers 2 and 9 can be read as "ni" and "kuu." When combined, they sound like "niku", or "meat." The idea is to have larger burgers on, or around, the 29th of the month, usually in the 500 yen ($4.80 USD) range. Generally, I've missed these niku days for the last several months either because I forgot and didn't see the advertising, I wasn't all that hungry, or the one Lotteria near me had sold out of the patties. Anyway, I finally remembered the campaign this time, and I was in the area at about 2 PM, when I was getting hungry. The burgers included something like a quarter pounder with cheese for 500 yen, a double quarter pounder with cheese for 800 yen, and a triple patty for 1,000 yen. I got the double, with a cup of water, because it looked a little more filling, and I couldn't justify spending the money on the $10 one.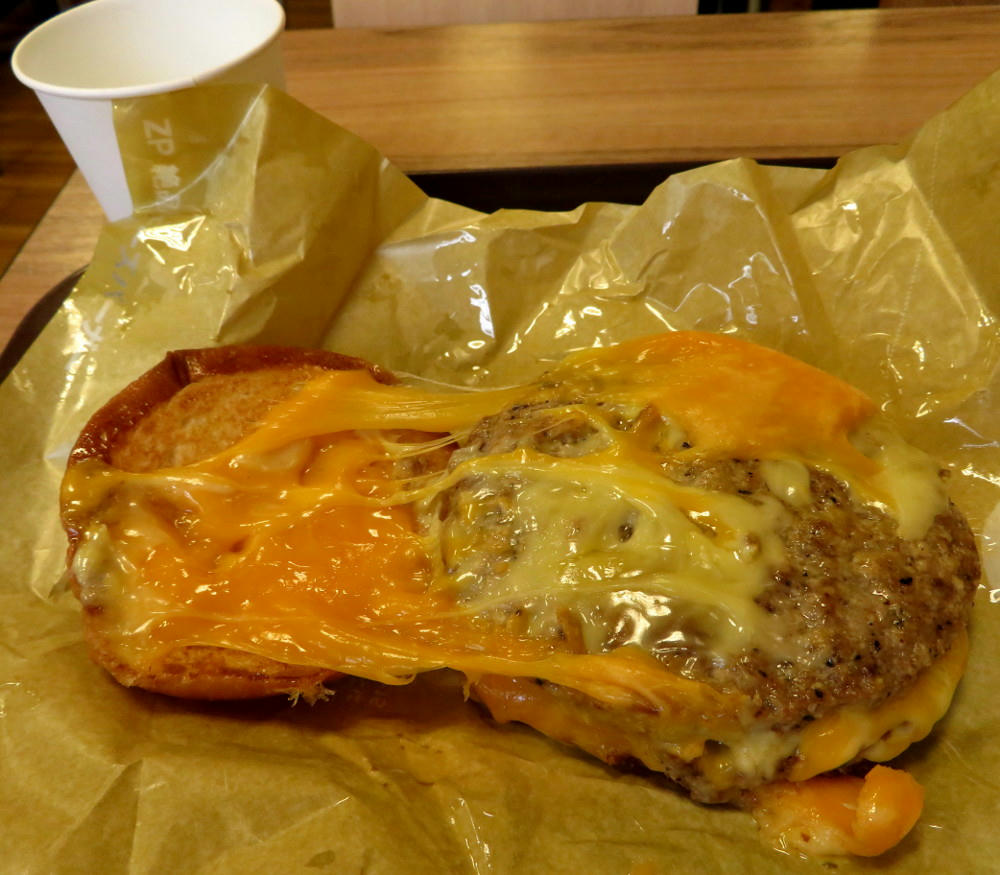 And yes, it was as much of a mess as it looks in the photos. The cheese wasn't fully melted, the thing was incredibly greasy, the patties didn't taste like hamburger, and the only real flavors I could pick out were salt and black pepper. I asked for catsup, and the woman at the register said I could only get that if I ordered the fries. Sigh. For some reason, Japanese burger chains always go overboard on the pepper with their campaign burgers. I don't know why that is, unless it's to mask their use of cheaper grades of beef, in which case they really should hand out the catsup packets, too.
I do have the urge to order the "niku" special out of my system now, and I probably won't do it again this year.