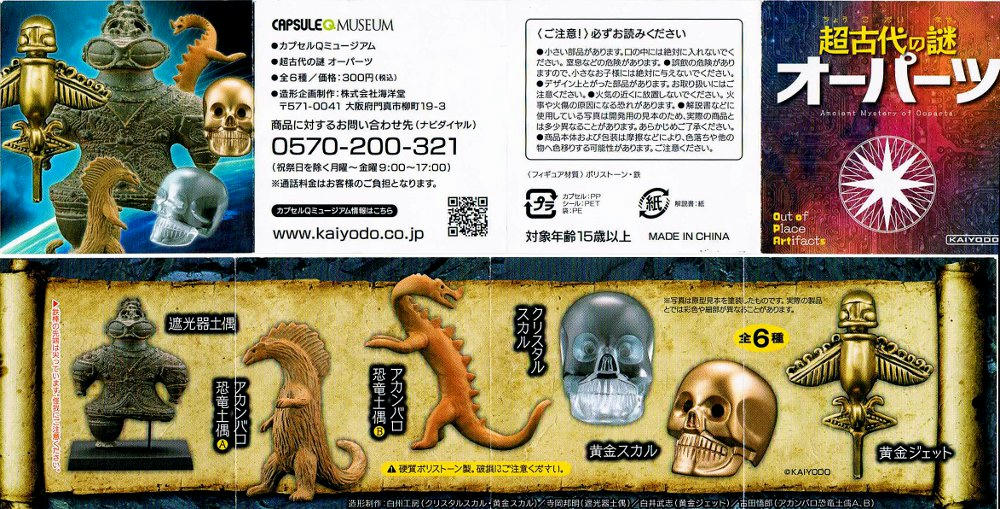 I finally found some figures I wanted to get from the capsule ball dispensers. The first one is from the OO-parts line, otherwise known as "
out of place artifacts
". This includes the Jomon-era alien figure, the crystal skulls, and the two UMA (
unidentified mysterious animals
) based on ceramics found in
Acambaro, Mexico
.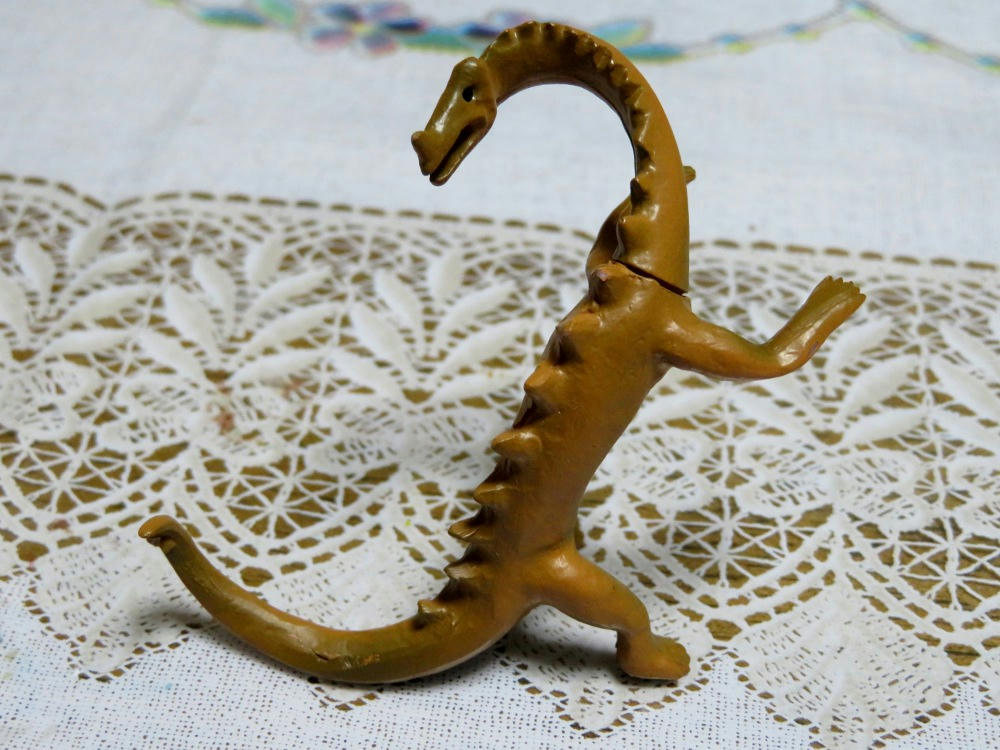 The Acambaro one I got is kind of shoddily made, and it falls apart too easily. It's the one figure I didn't want. About 3" nose to tail. But, it's only 200 yen ($1.80 USD). I may try one more time to get either the Jomon figure or one of the skulls.
Cryptids aren't supposed to be in focus when you shoot them.