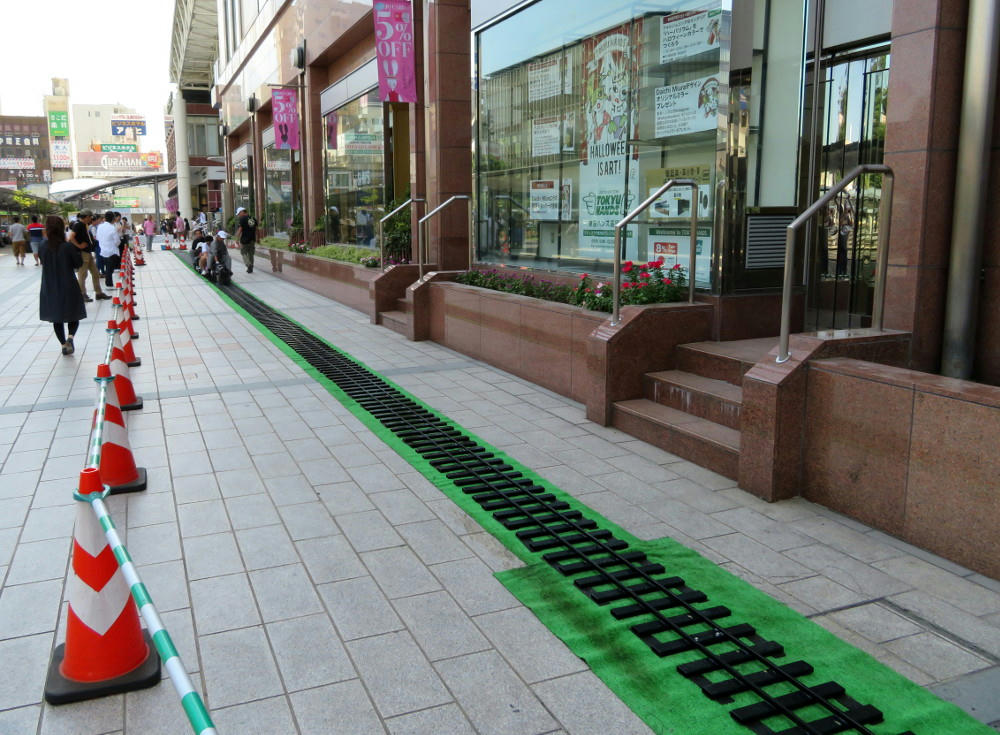 Also this weekend we had the Aki no Fureai (Fall Local Products) event at Amu Plaza, with entertainments provided by Japan Rail (JR) and a handful of live performers. The event itself was intended to sell shochu, tea, and other stuff from the neighboring areas. No idea how well the merchants did, but the audience for the live shows was around 20 people when I was there.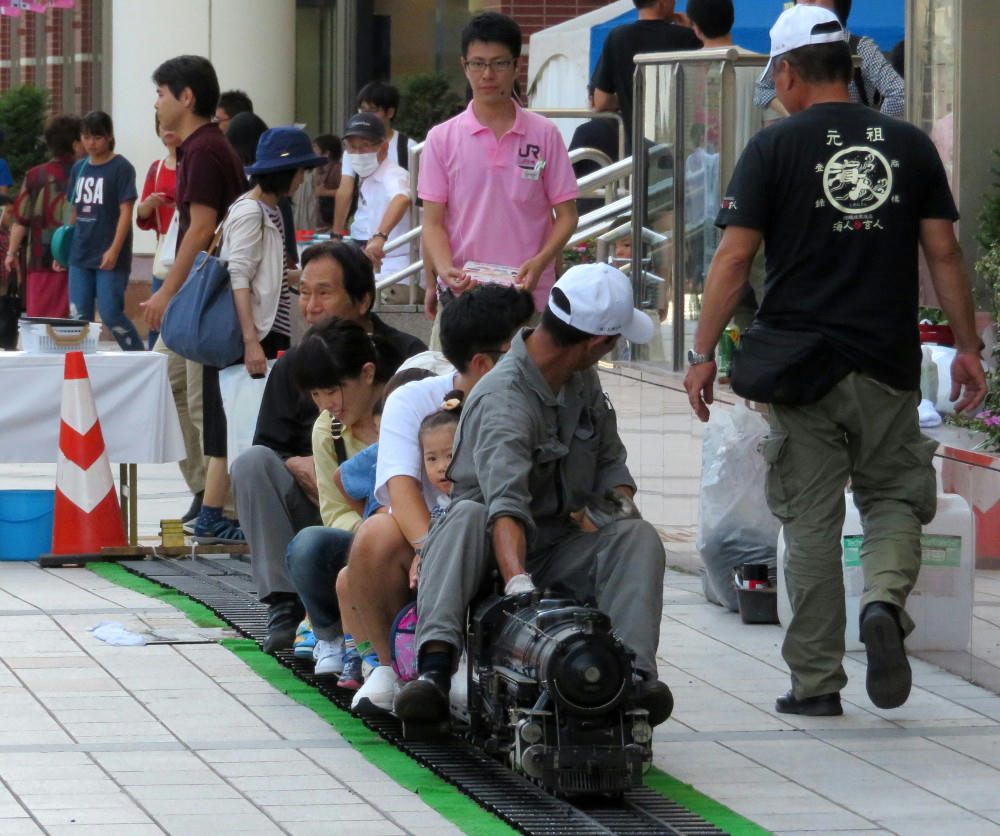 The first sign I had that anything was going on at Amu Plaza was the replica steam engine used for giving rides to small children and their parents.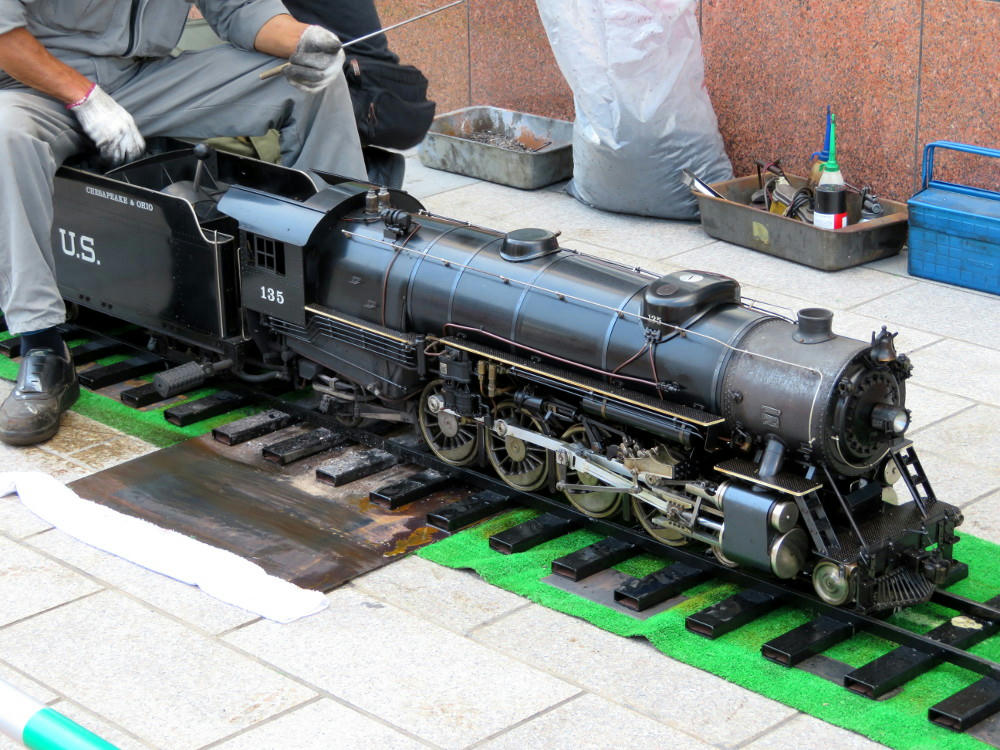 I'm not sure what it uses for fuel. I guess it's a steam engine, but it didn't produce visible steam or smoke that I could see. I do know it's not electric, anyway.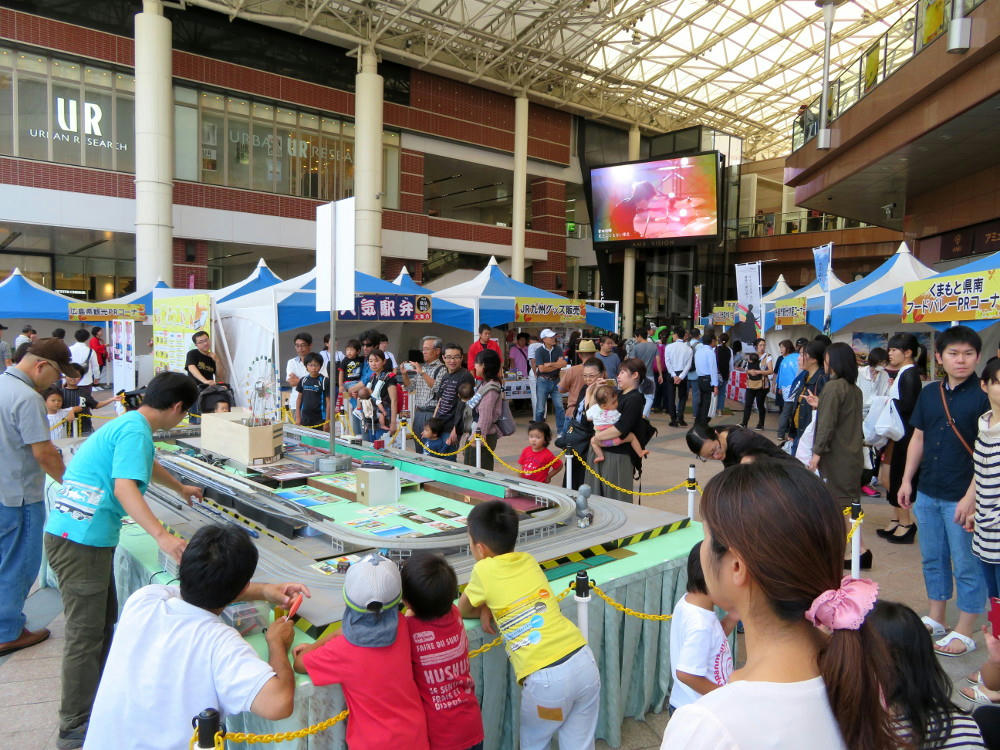 The booths sold foods and crafts, and we also had the replica of the Kagoshima train system, with the city tram, and the Ferris wheel on top of Amu Plaza.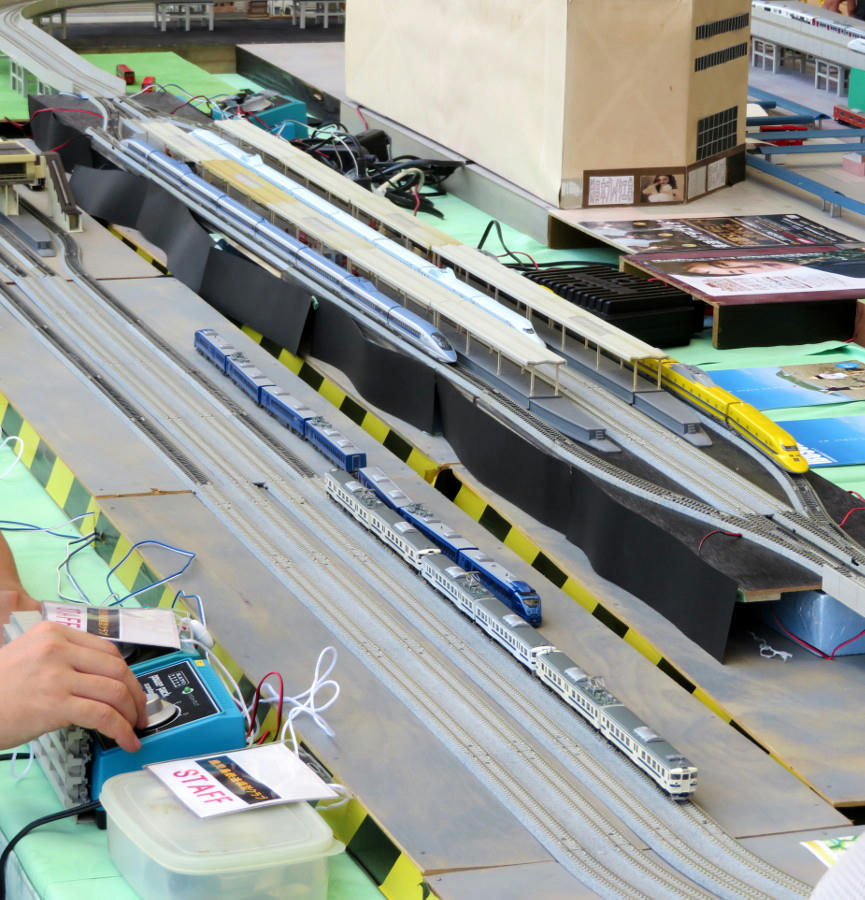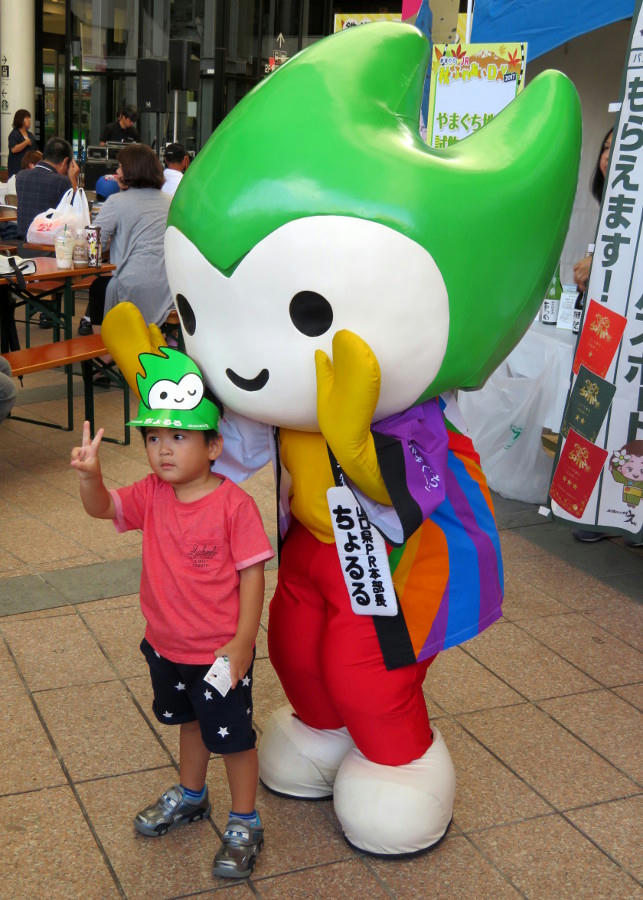 The local mascot for Yamaguchi prefecture was on hand, but I assume it's not supposed to be a green molar...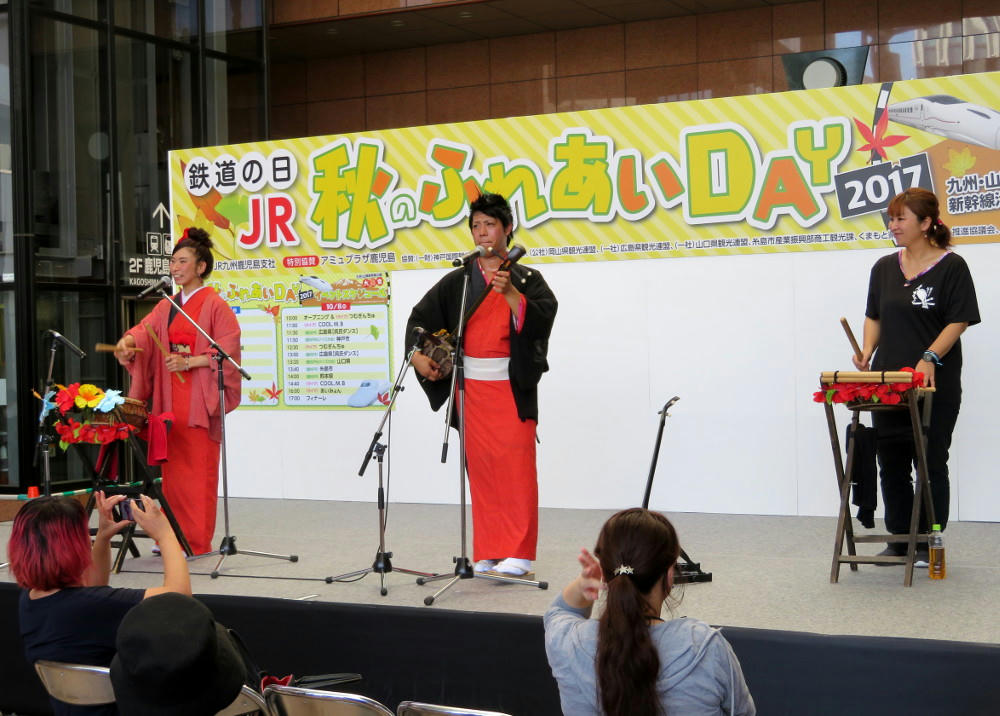 The live stage mostly consisted of promotions of the various products and places to visit. The one musical act that I saw was Tsumugin Chu, a traditional folk music duo, this time accompanied by a drummer. I've seen them before, and usually they play faster music. This time, though, it was more like a dirge, and I didn't try recording it.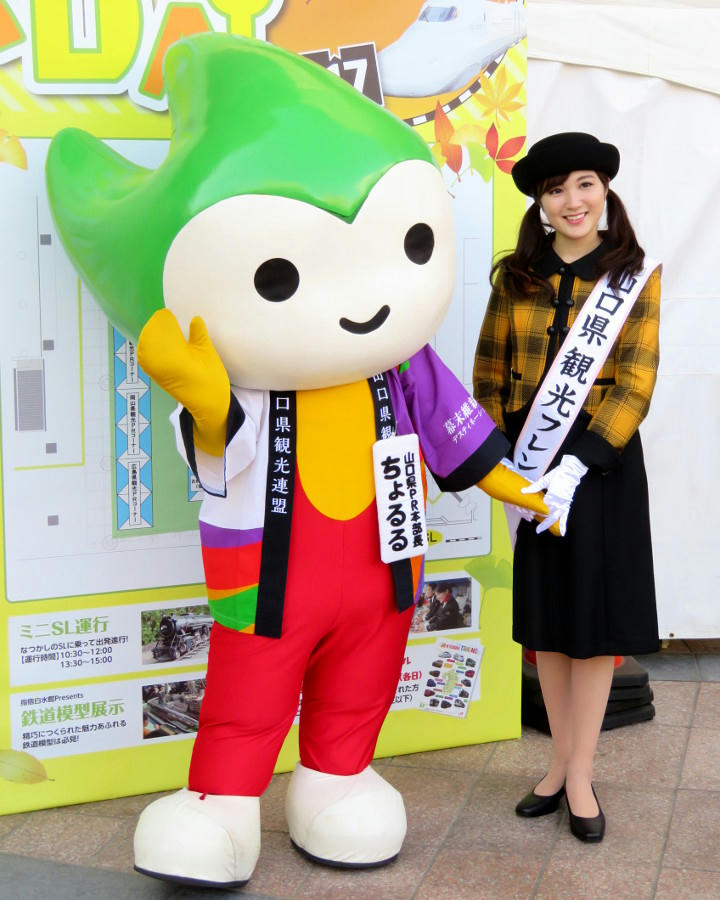 Mr. Molar and Miss Yamaguchi prefecture posing for publicity shots..
Sunday
After the curry festa on Sunday, I returned to Amu Plaza to check out the 4 PM live stage show. I caught this female kitsune (Japanese fox) posing for photos and promoting an onsen (hot spring spa).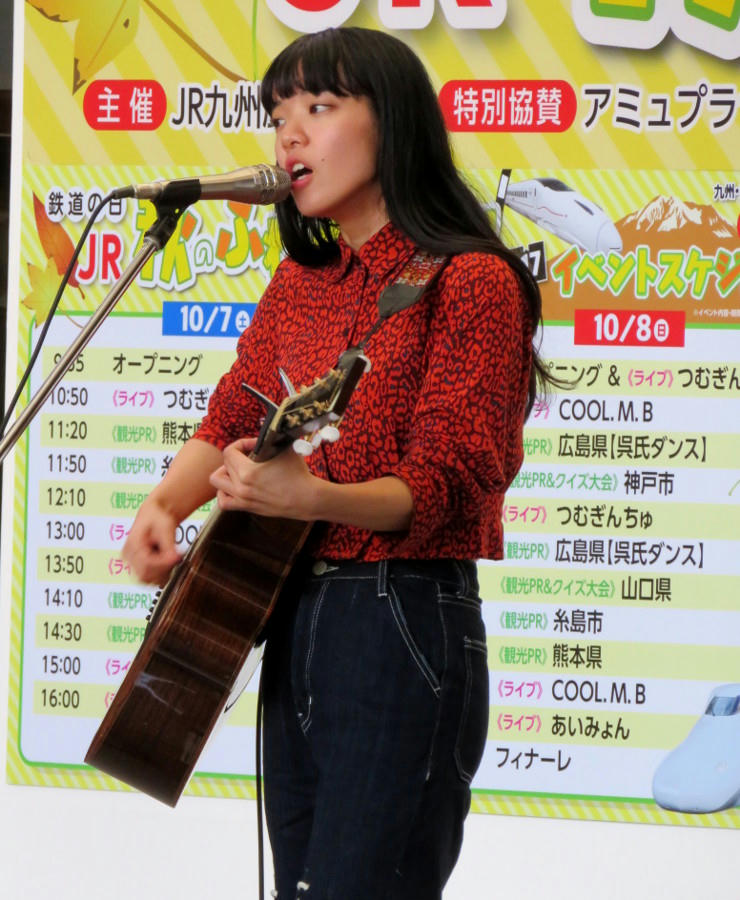 The last singing act was Aimyon. She (like most musicians in Japan) billed herself as a "singer-songwriter," but unlike most musicians, she didn't start out with a copyrighted cover. Instead, she sang something that sounded like a protest folksong about a young woman that is a singer-songwriter. I didn't stick around. She's not bad, but it's not my kind of music. I took a few pictures for the blog, then did some food shopping, and returned to the apartment to play video games. A busy weekend, but nothing really spectacular.