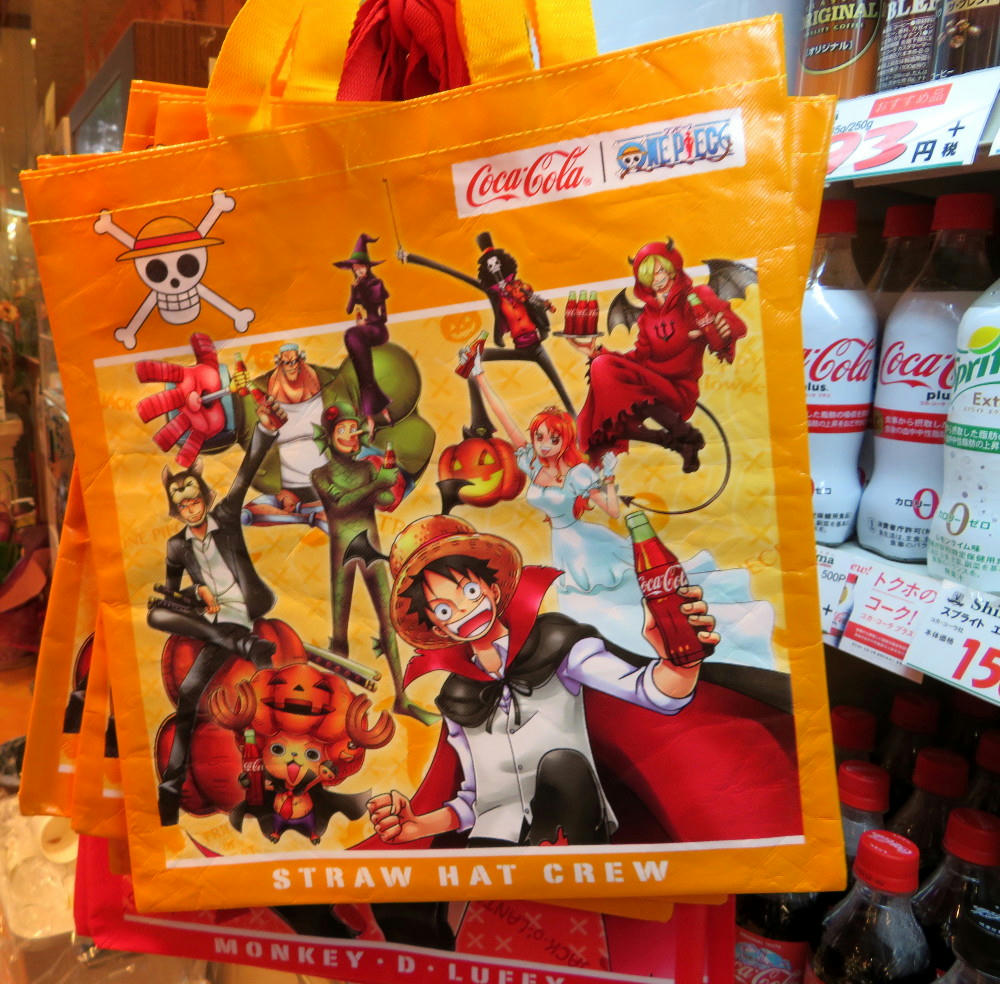 The local grocery store has these Halloween bags next to the Coke cooler case. Not sure if they're free, or if you have to buy a 2-liter bottle of soda or something. They're made of stitched plastic, so aren't going to last all that long for other purposes.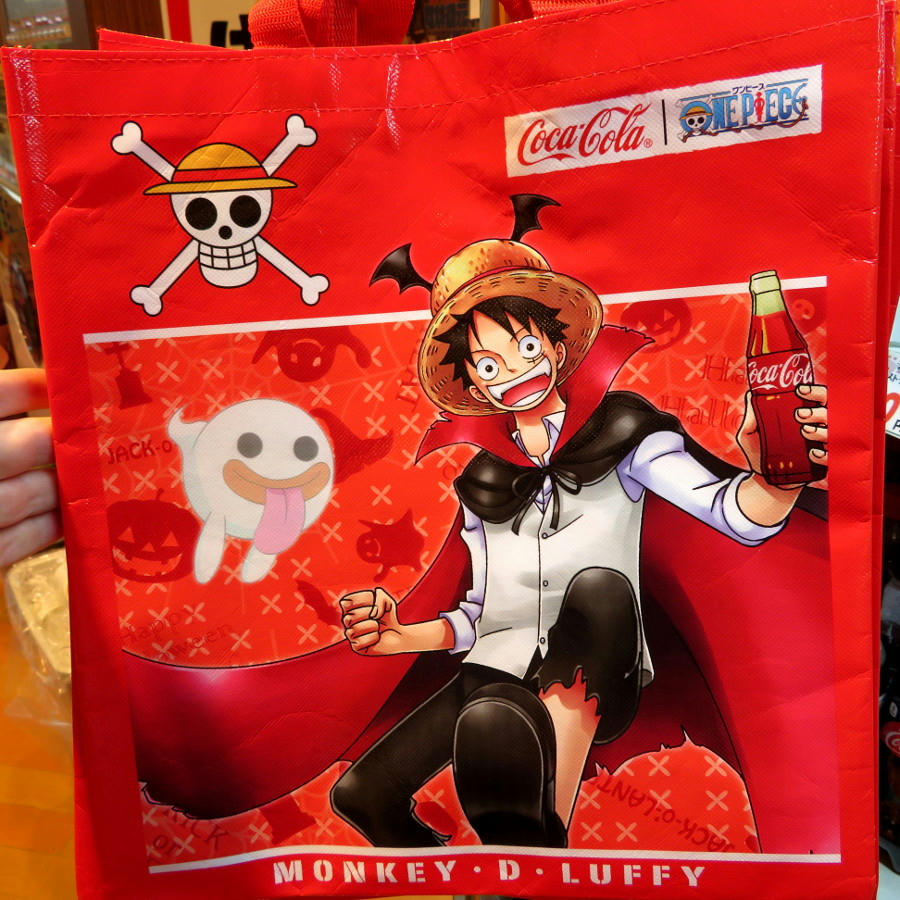 Not going to see something like this in the U.S...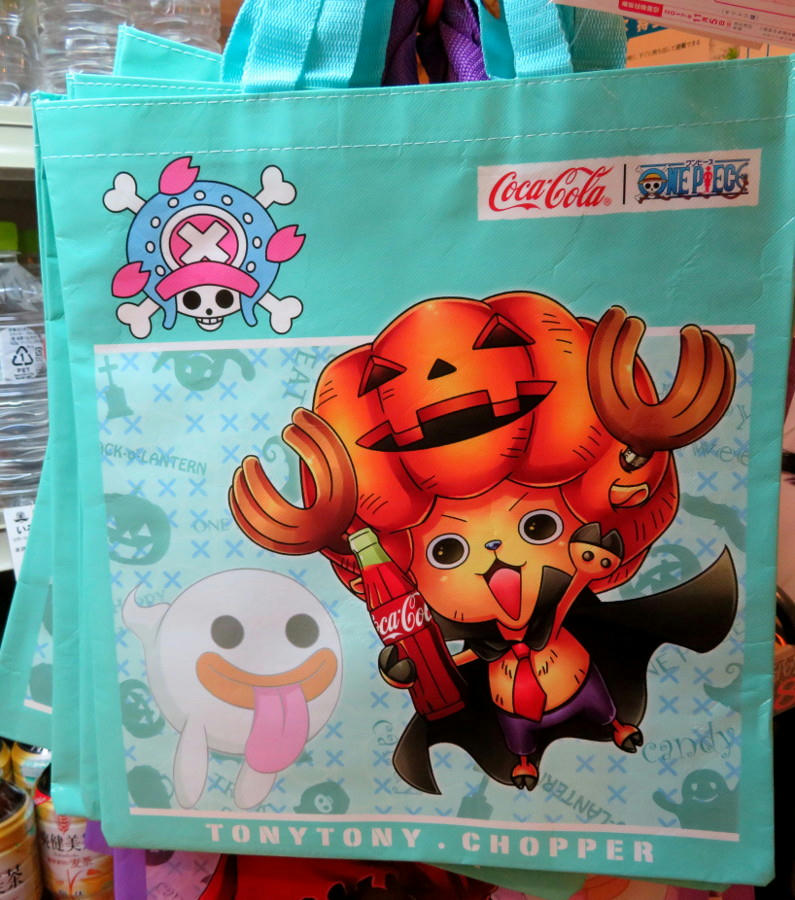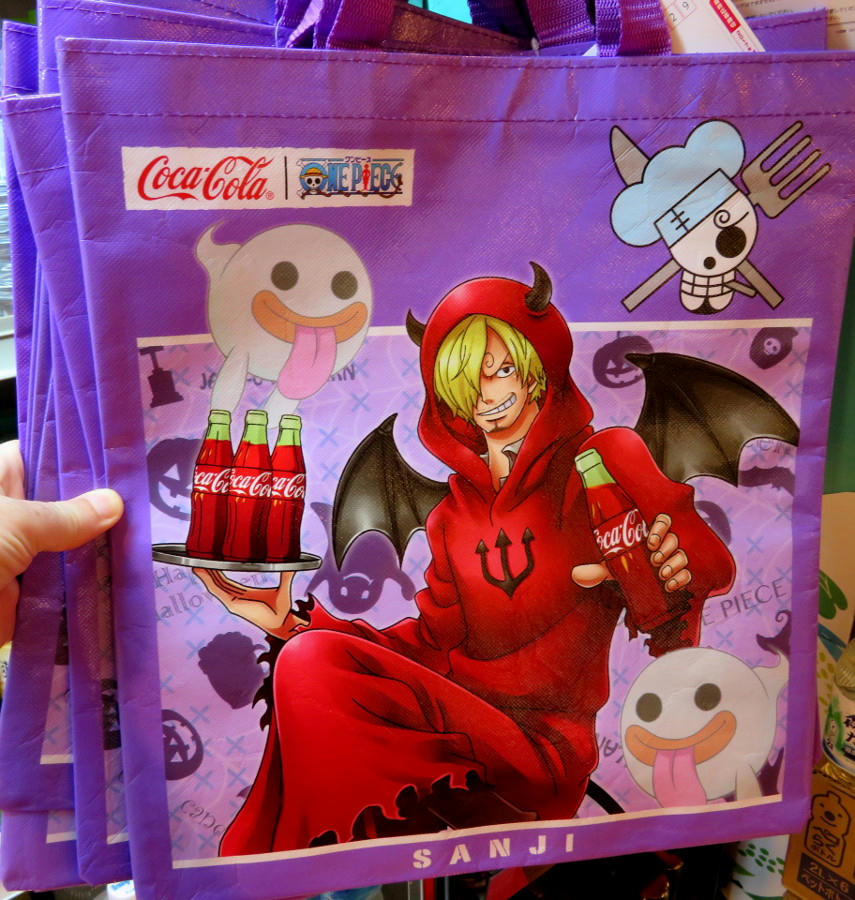 I think the Sanji bag is the more interesting of the 4 designs.