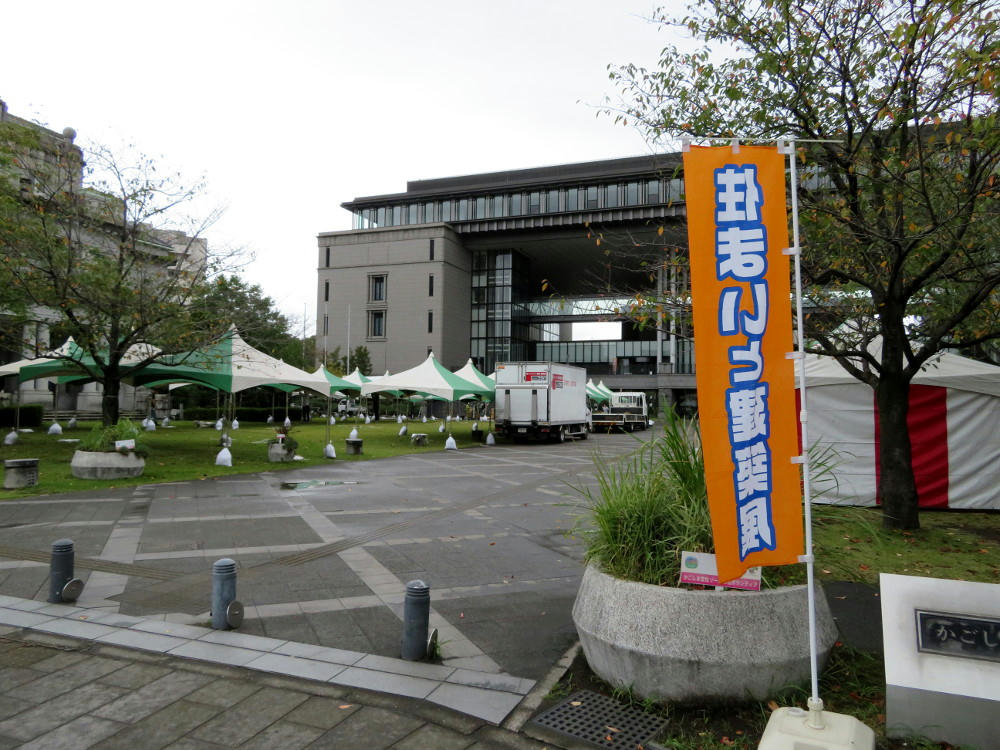 I was down at the Volunteer Center again on Thursday last week, and noticed that workers were preparing for another event on the front lawn. This one was the annual new home and home renovations fair, with exhibits showing off lighting fixtures, heaters, air conditioning units, etc.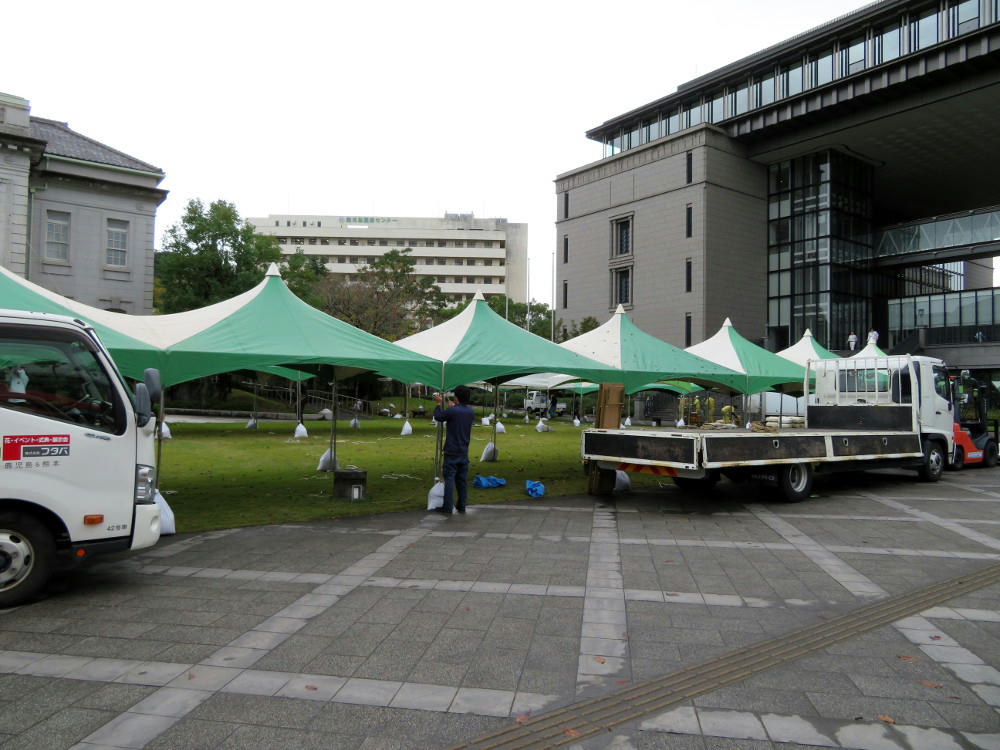 And, yes, it's raining again. The typhoon was on its way to Kyushu at that time.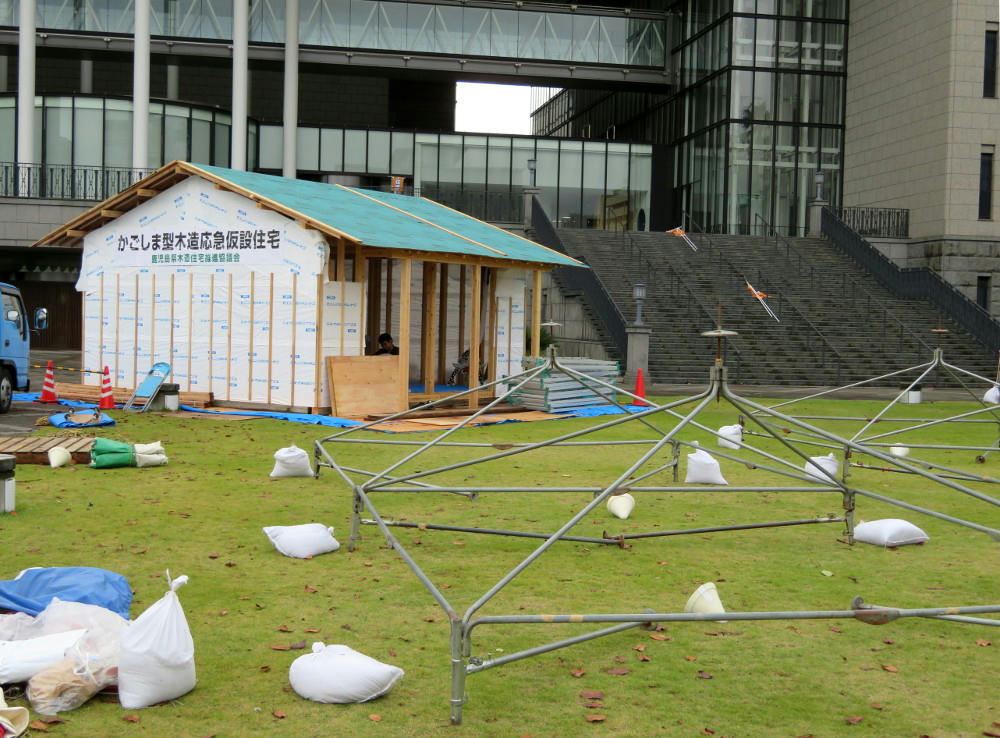 I didn't go back during the weekend, so I don't know if the show was cancelled along with Asian Kagoshima and whatever it was that was at the river, but I'd assume it had been.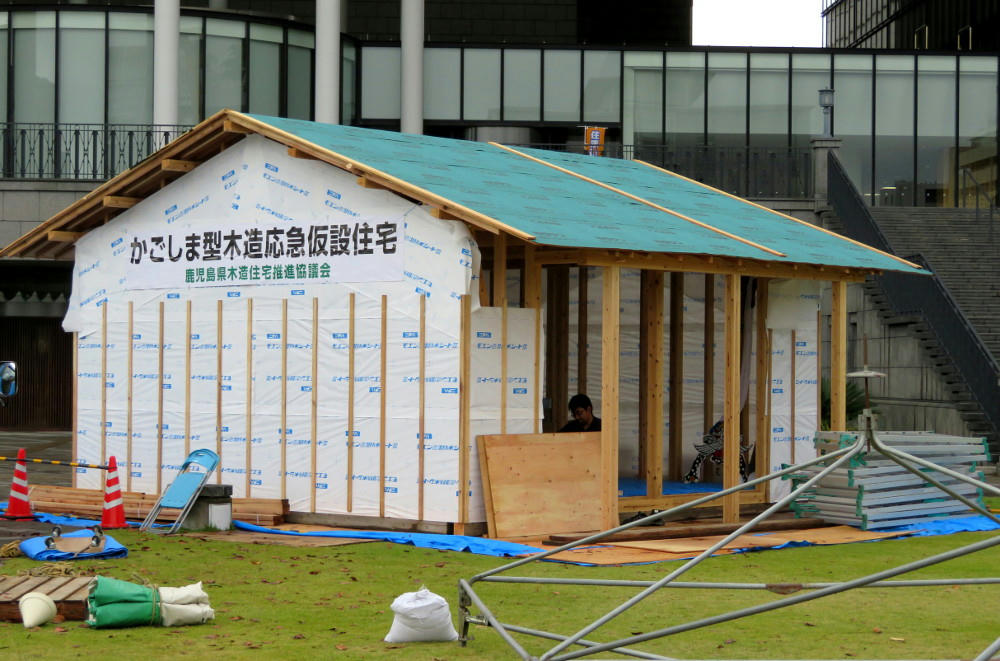 Should have made it a houseboat.