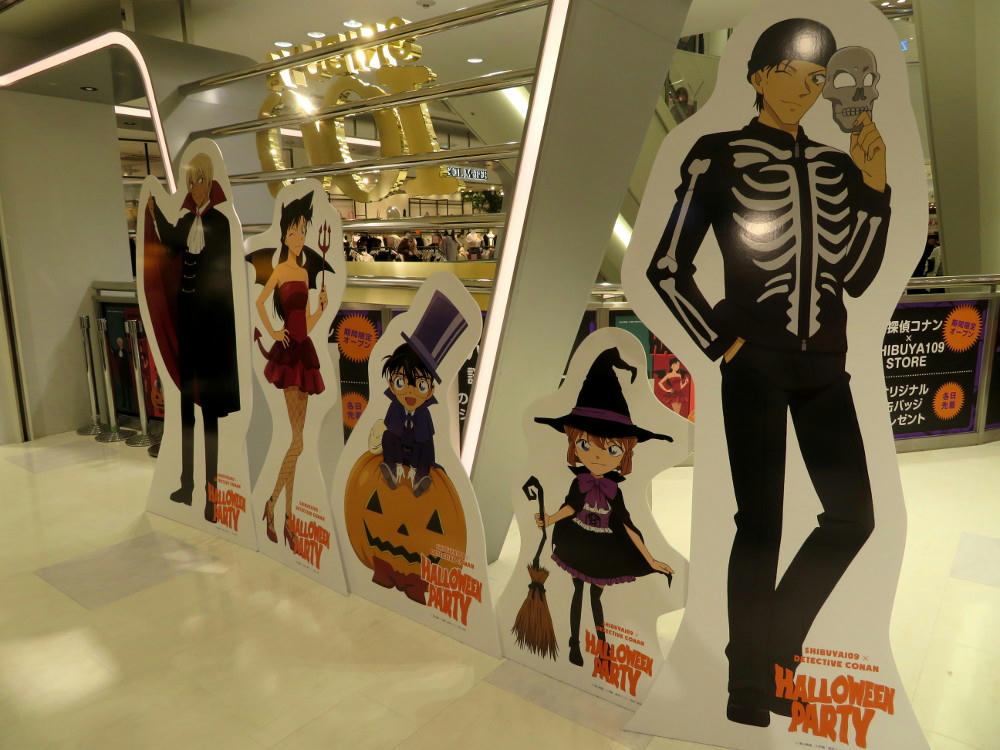 This one is a bit oddball. There's a mini department store inside Amu Plaza that calls itself Shibuya 109, after the big department store in Tokyo. As part of their so-called "Halloween event," they had been advertising a
Meitantei Shonen Conan
(in the U.S.,
Case Closed
) "pop-up shop" during October. When I first saw the sign a week ago, I walked through all of Amu Plaza and couldn't find anything selling Conan goods at all. I was thinking that either the shop was cancelled, or only open on specific days or at limited times. However, I was back at Amu Plaza this last Sunday and I tried looking again. Shibuya 109 is a small collection of maybe 10-15 little fashion and jewelry shops at one end of the 2nd floor, and I found the "pop-up" shop near the escalators this time. Actually, it's just 2 tables of Halloween Conan-themed socks, cards, and mini-posters. It wasn't there a week ago, there's nothing worth spending money on now, and there were no customers when I was there.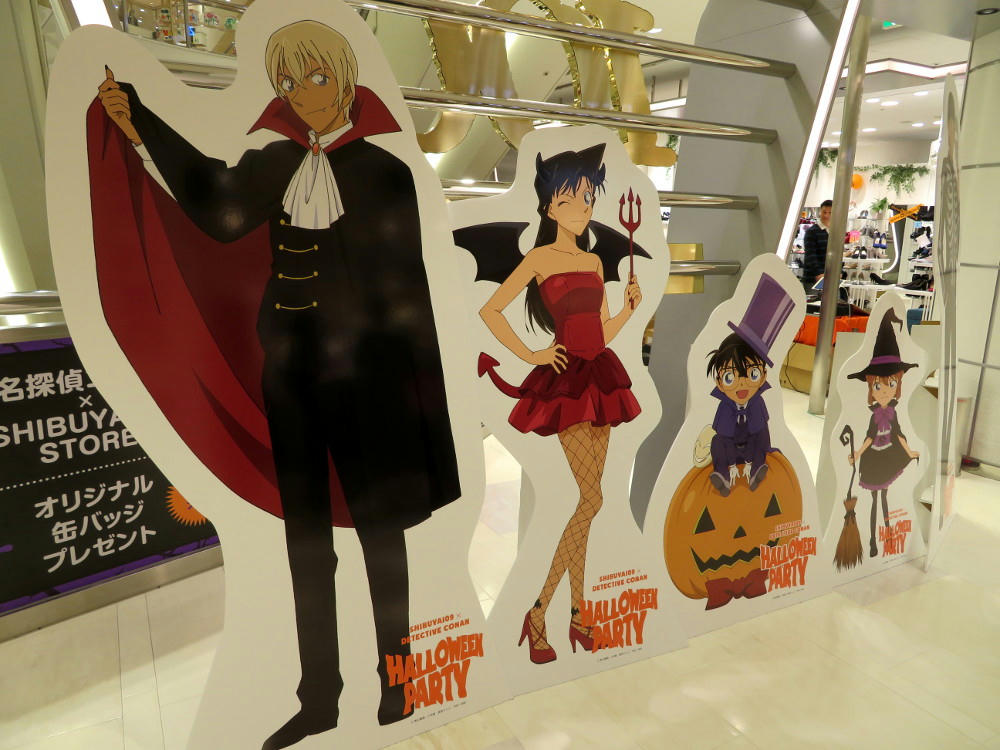 But, the cardboard figures were new, so I took pictures of those.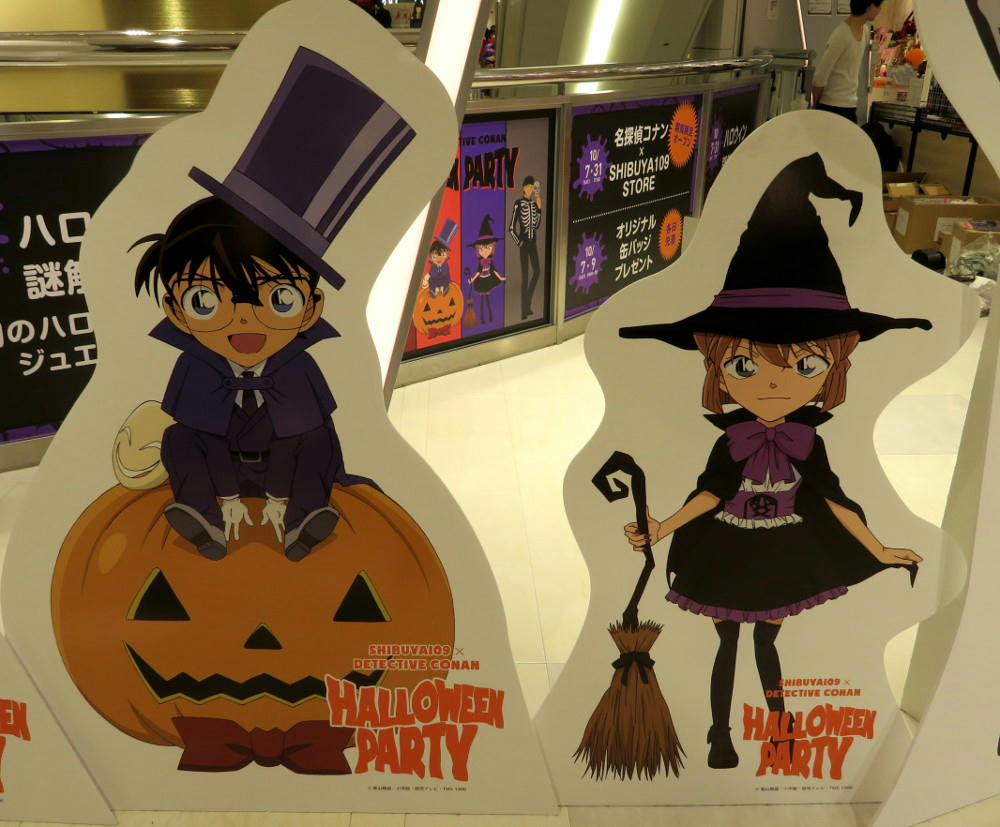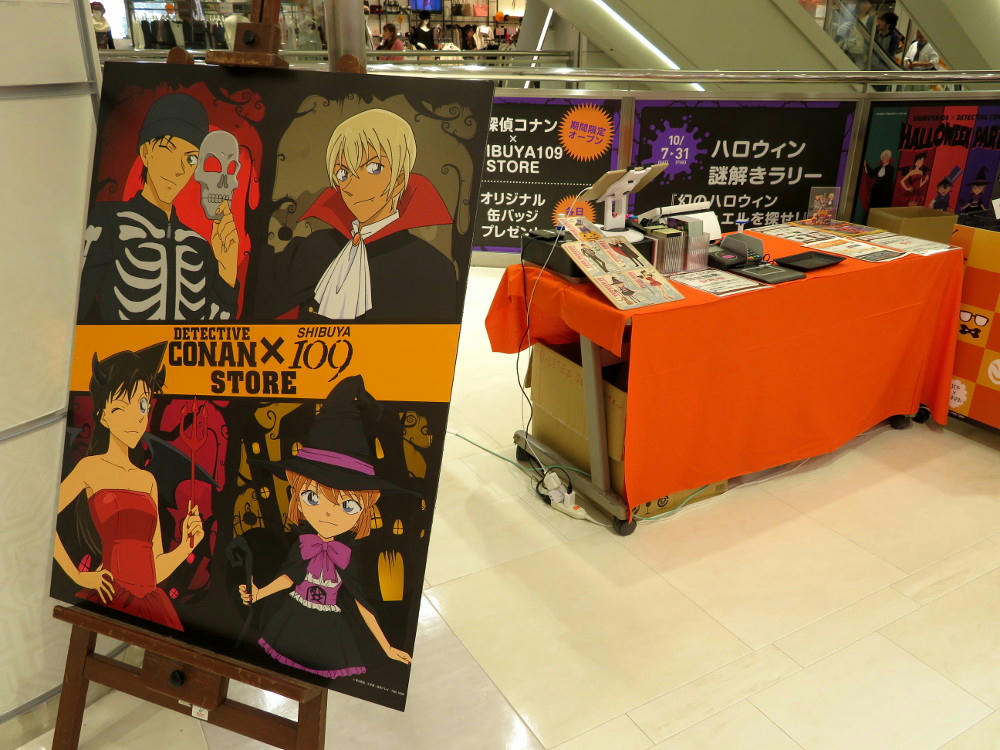 Cash register for the pop-up shop. The cashier was an angry-looking kid who didn't really want to be there, so I didn't try getting closer to take a shot of the Conan socks they had for sale.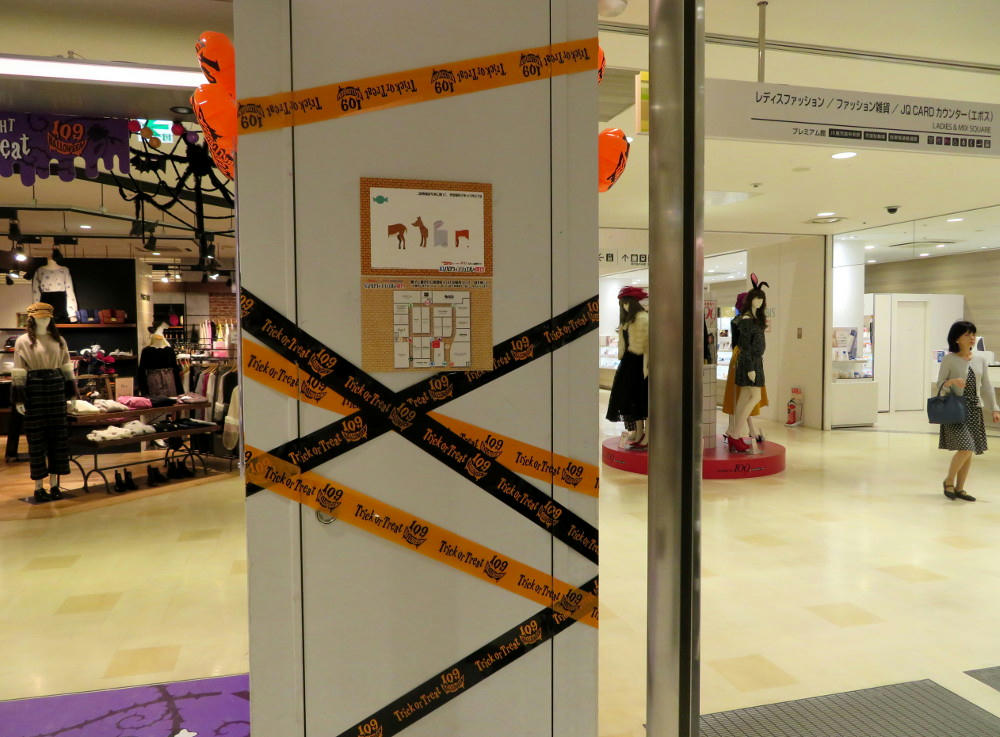 As I was leaving the area, I noticed this sign and map on one of the nearby pillars.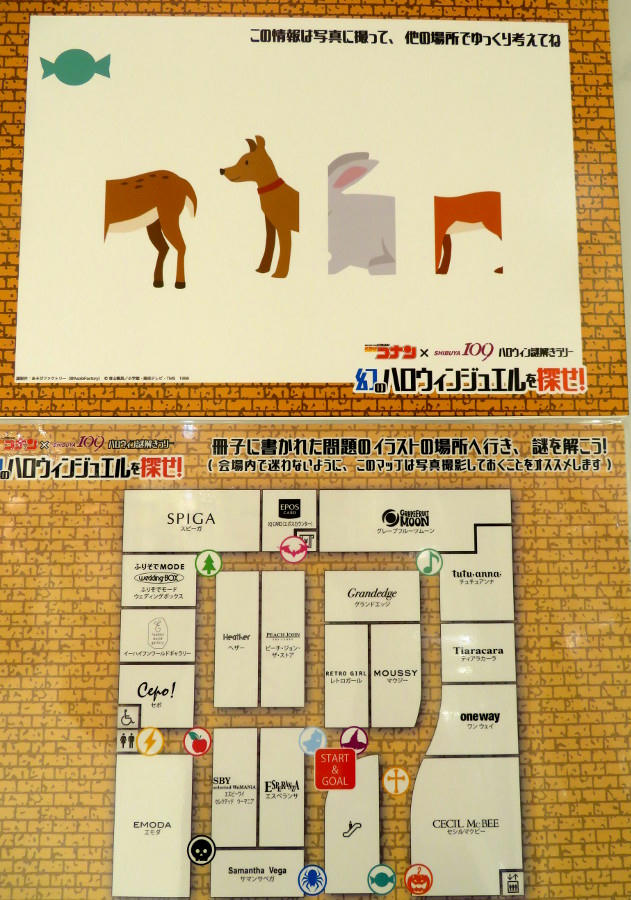 Turns out there's a puzzle rally associated with the shop. You need to get some kind of form from the cashier table, and then you need to locate and solve the 11 puzzles located somewhere in Shibuya 109. Successfully finishing them gets you a
Conan
postcard. I could find 8 of the puzzles, but the other 3 weren't anywhere near where the circle symbols are on the map. I asked a store clerk about one of the puzzles, and she said that she's supposed to hand them out only for customers that buy $30 worth of shop goods. So yeah, if the remaining 2 other puzzles have to be purchased to play the game, I'm not interested. Not for a $1 postcard. None of the puzzles can be solved just by looking at the sheets on the pillars, and I'm assuming the contest rally sheet has additional information needed to complete them. Overall, the pop-up shop and rally will only appeal to hardcore fans of the show. (The text at the top right of the puzzle sheet says "take a photo and go sit down somewhere else to try to solve the puzzle.")