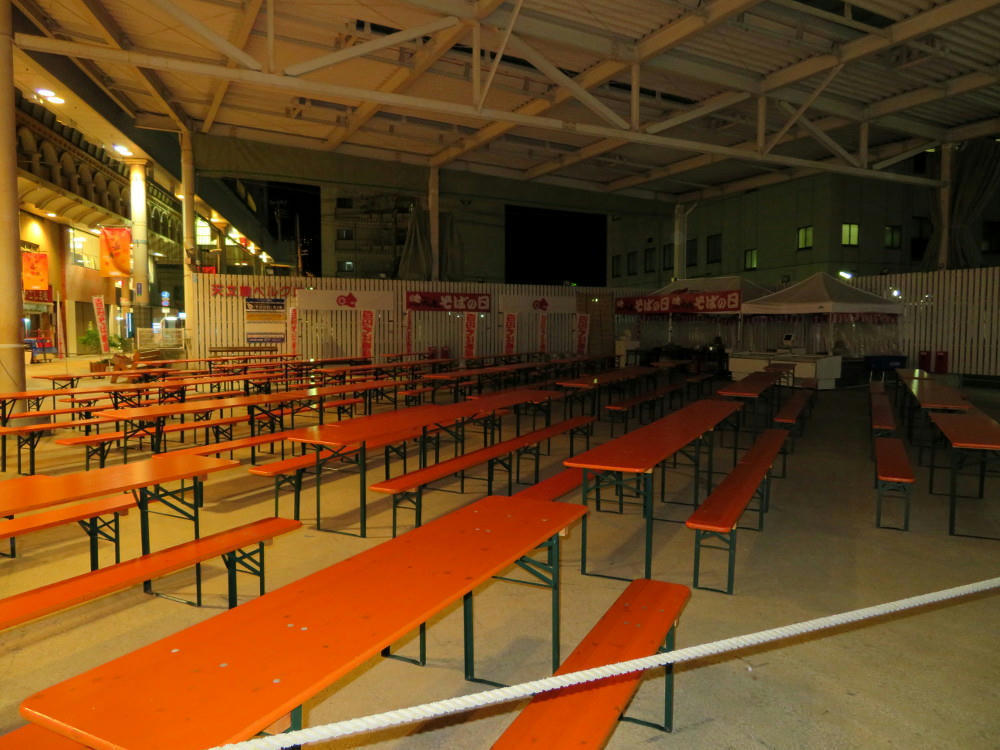 Soba no Hi translates to "soba noodle day." On Saturday, I was talking to one of my English students, and I'd mentioned the curry festa in Central Park. He commented that he'd seen something set up in Tenmonkan and thought that it was related. However, I didn't think that the curry festa had anything else going on anywhere else, so at the end of the lesson that night I cut through Tenmonkan to see if I could find something. At the open space in front of Lotteria and Yamakataya, I came across this bunch of tables set up in preparation for "soba no hi" on Sunday.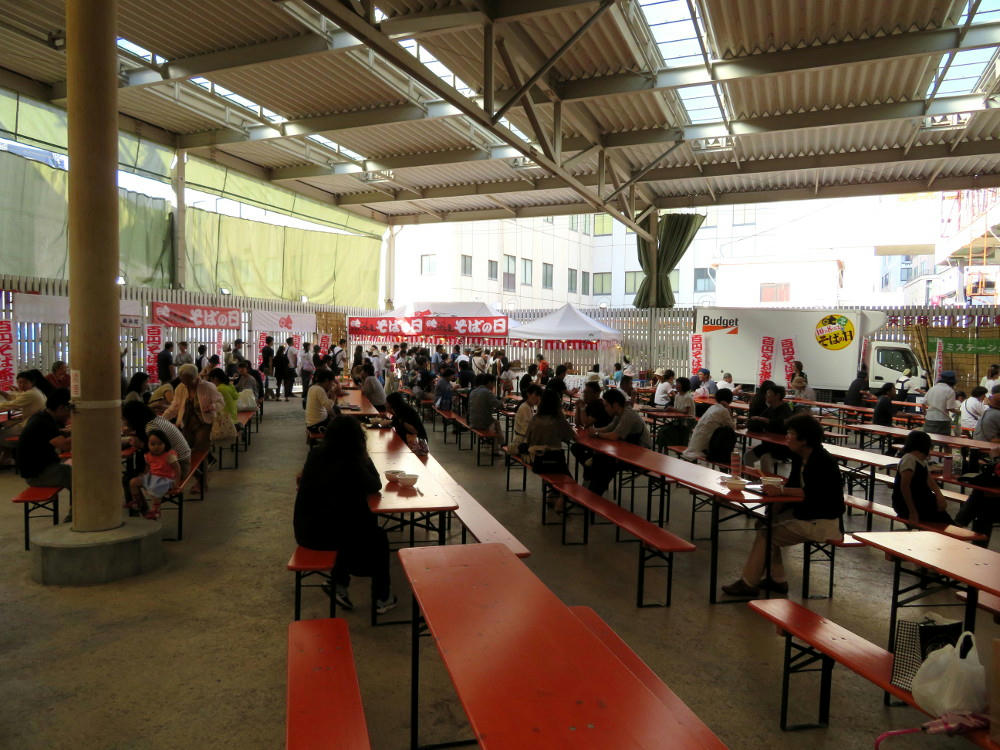 I came back on Sunday, when I was waiting for the Pipi balloon show to start at the curry festa. It's basically just what the name says. The table at the far corner sold plates of soba noodles, and the customers then sat around and ate them.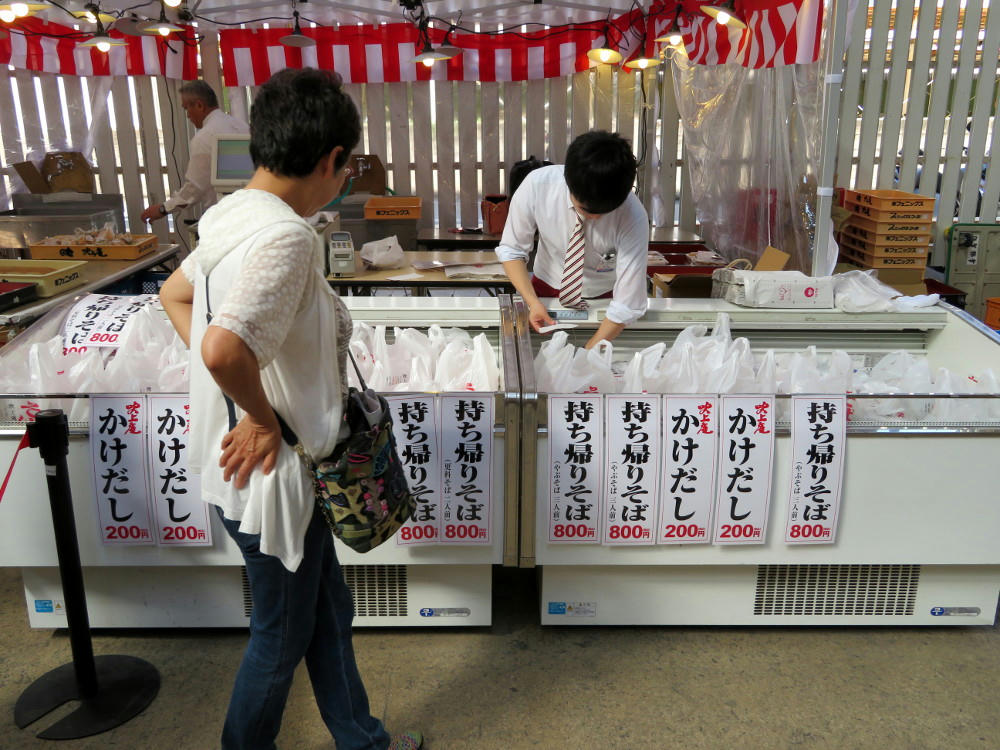 There was also a cooler case holding "take-out soba" for 800 yen, and the soup for dipping the noodles in for 200 yen ($9.50 USD for both, total). Having spent 1,000 yen on Saturday for two small plates of curry, I didn't feel like spending another 1,000 yen for noodles, additionally I didn't feel like standing in line for 10 minutes to place my order.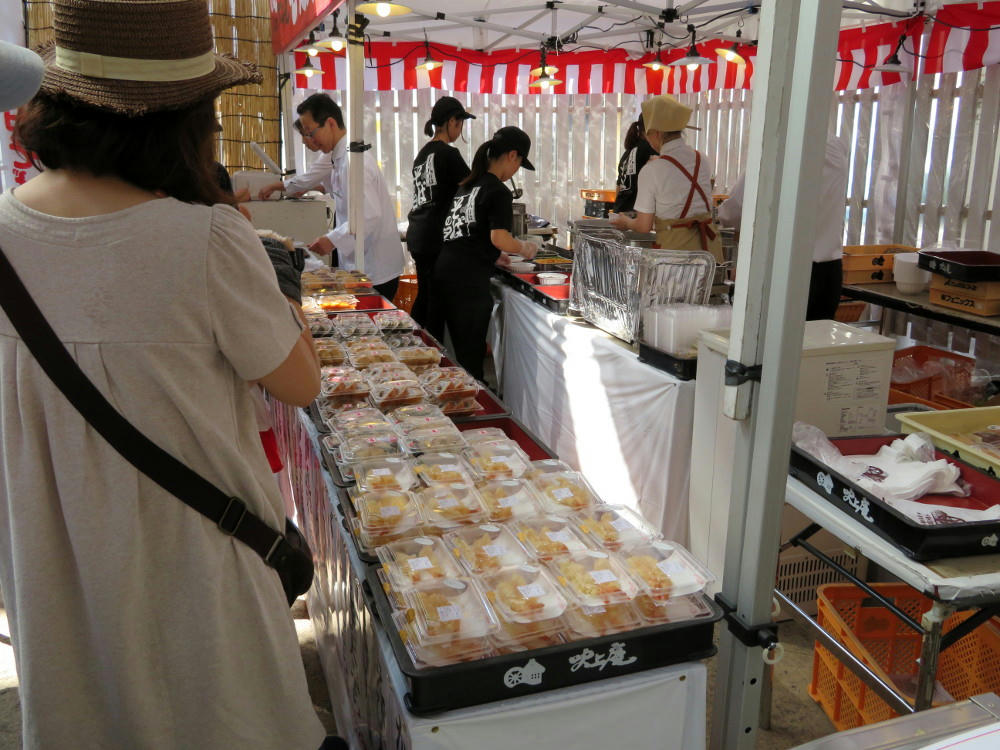 The trays nearest the camera are for the toppings and sides.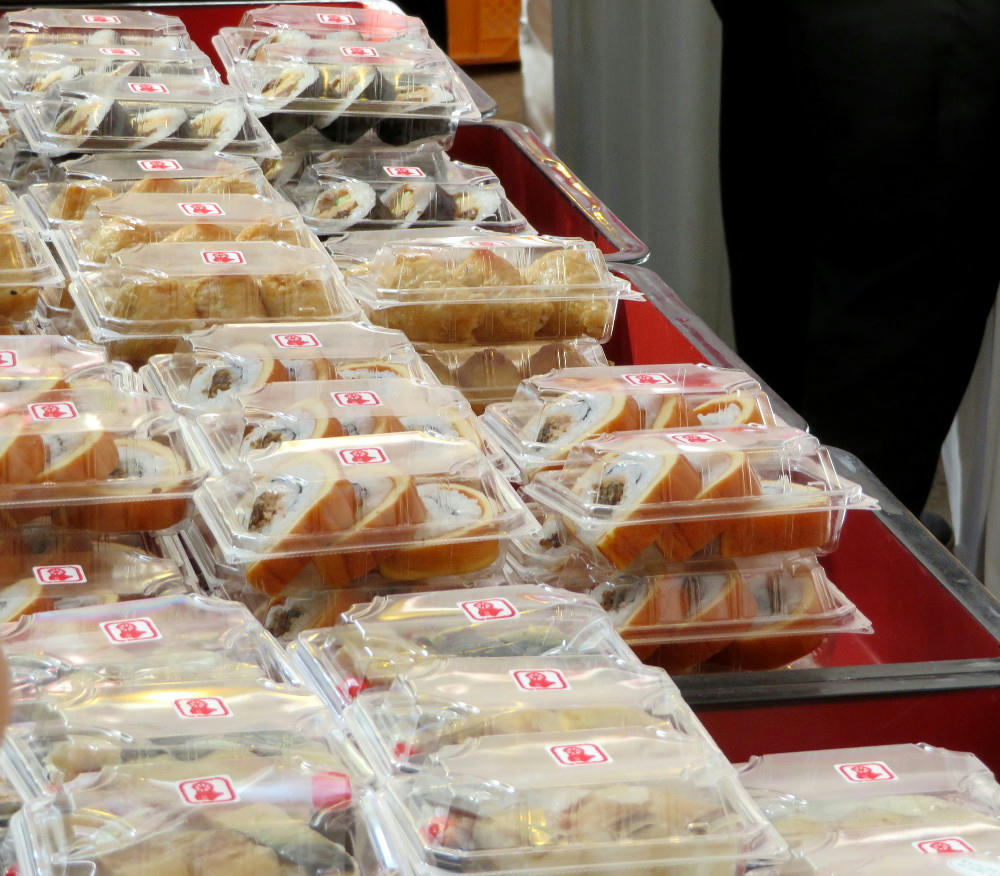 The sides here are variants on sweet rice sushi rolls.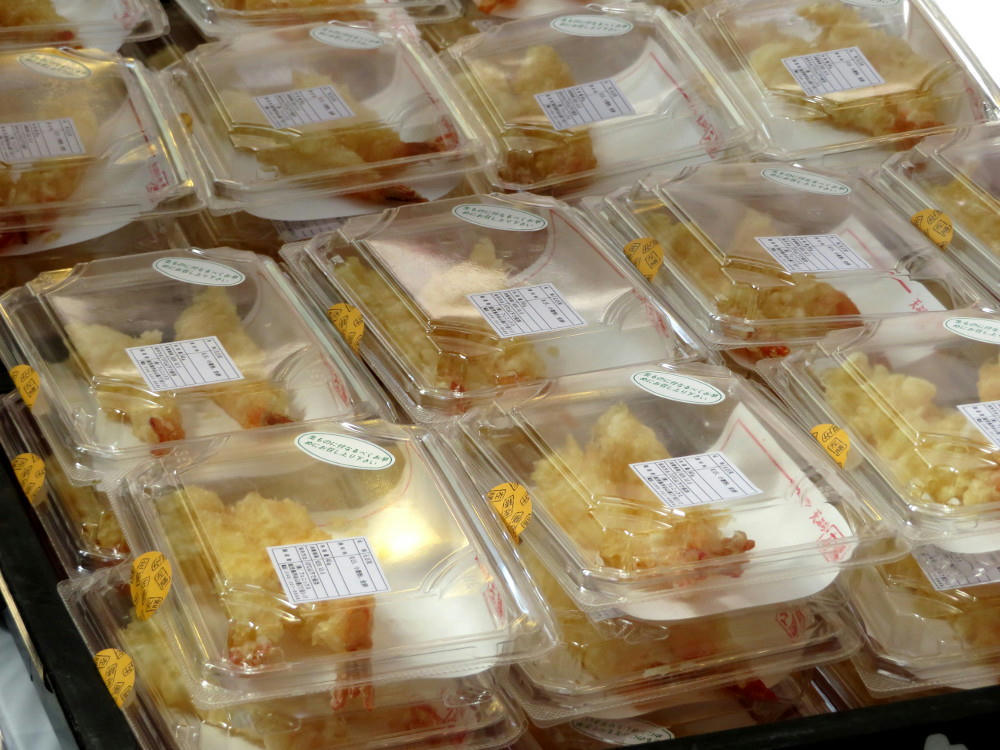 Plus tempura shrimp and veggies to put on top of the noodles, the idea being that you select what you want, noodles, sushi sides, and toppings, and pay whatever the total comes to. So, that could be 400 yen for just the noodles and nothing else, or 2,000 yen for a whole bunch of everything. Again, I didn't want to pay $10 for lunch, so I just took some photos and went back to the curry festa.