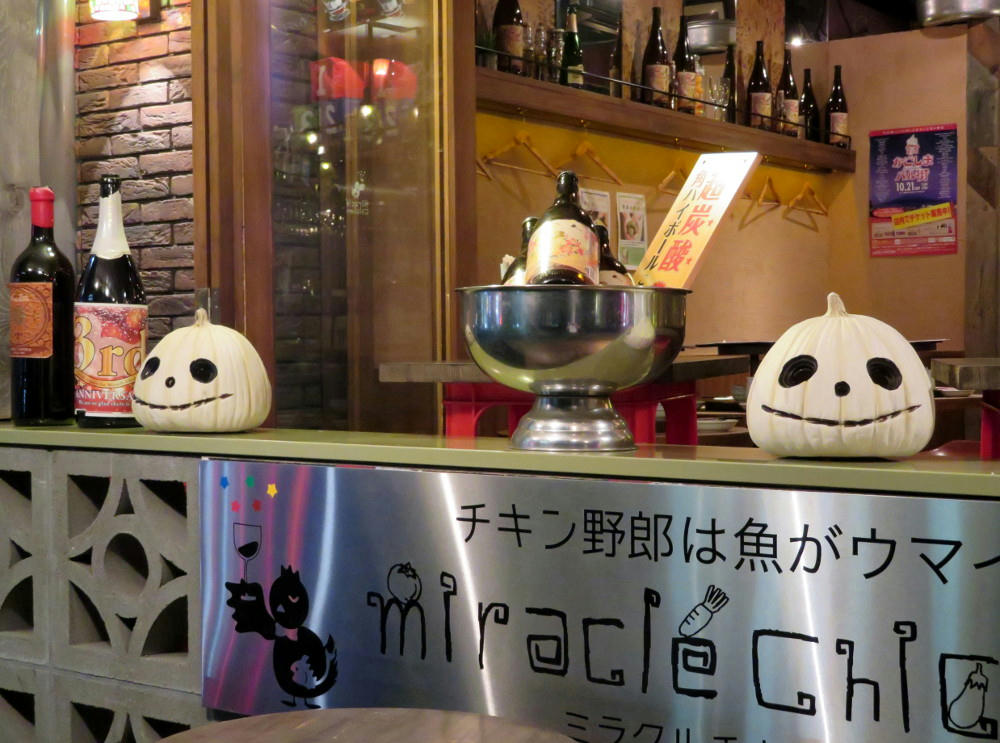 Oooooo, spooky, babies. Spooky.
Makino Craft Store Minions again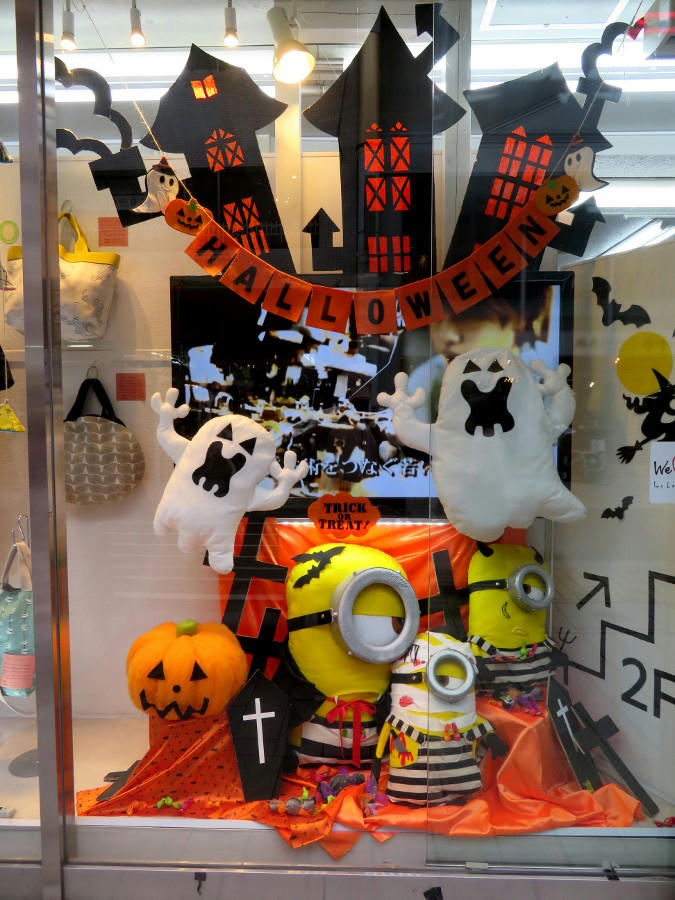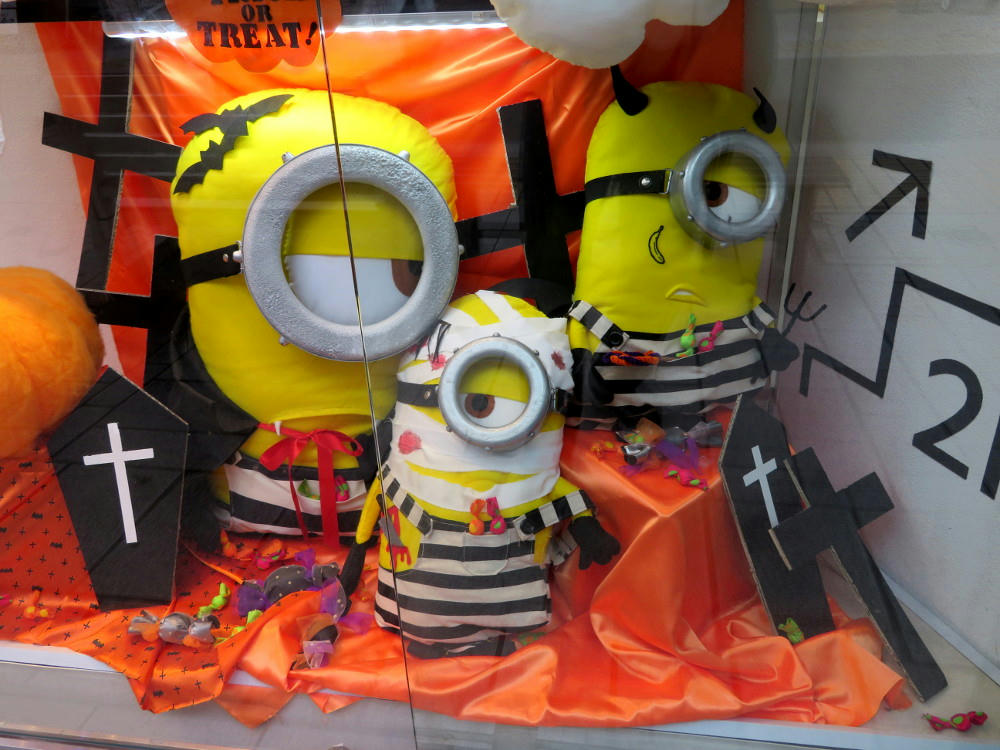 They're everywhere.
The Colonel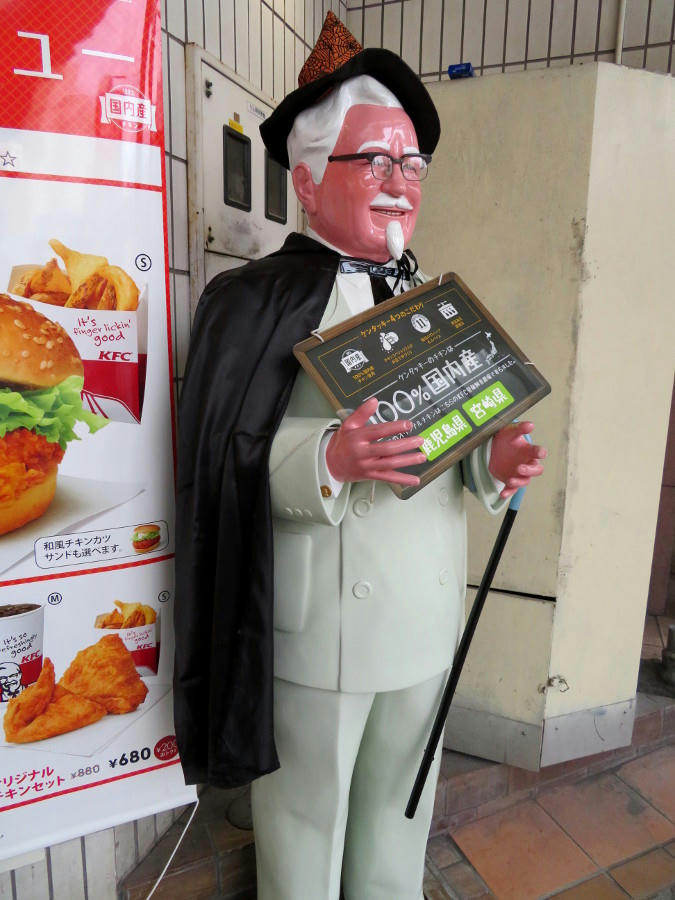 Absolutely bewitching...
Ghost Bread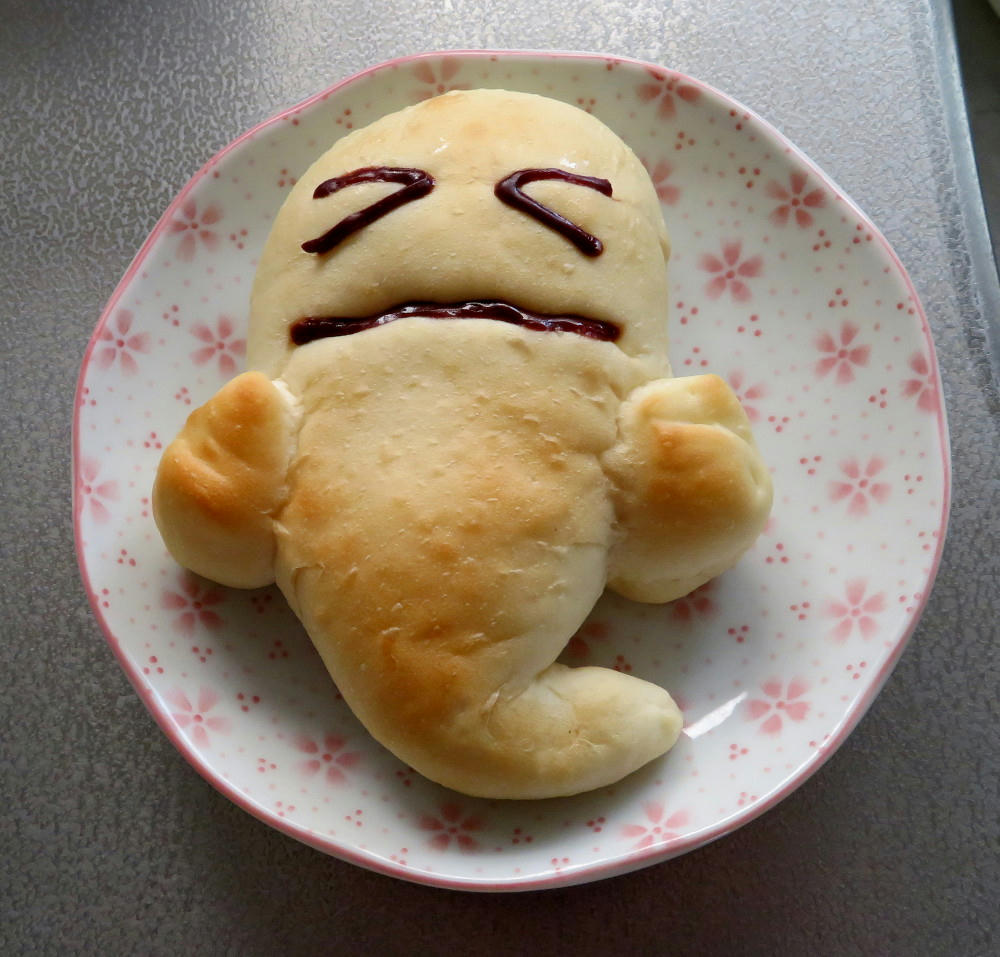 A product of the local Shiroyama grocery's bakery section. A sweet bread with a semi-sweet pumpkin paste filling for $1 USD. I got it from the day-old section at half price. Savings that send a chill down your spine.
Spooky Dessert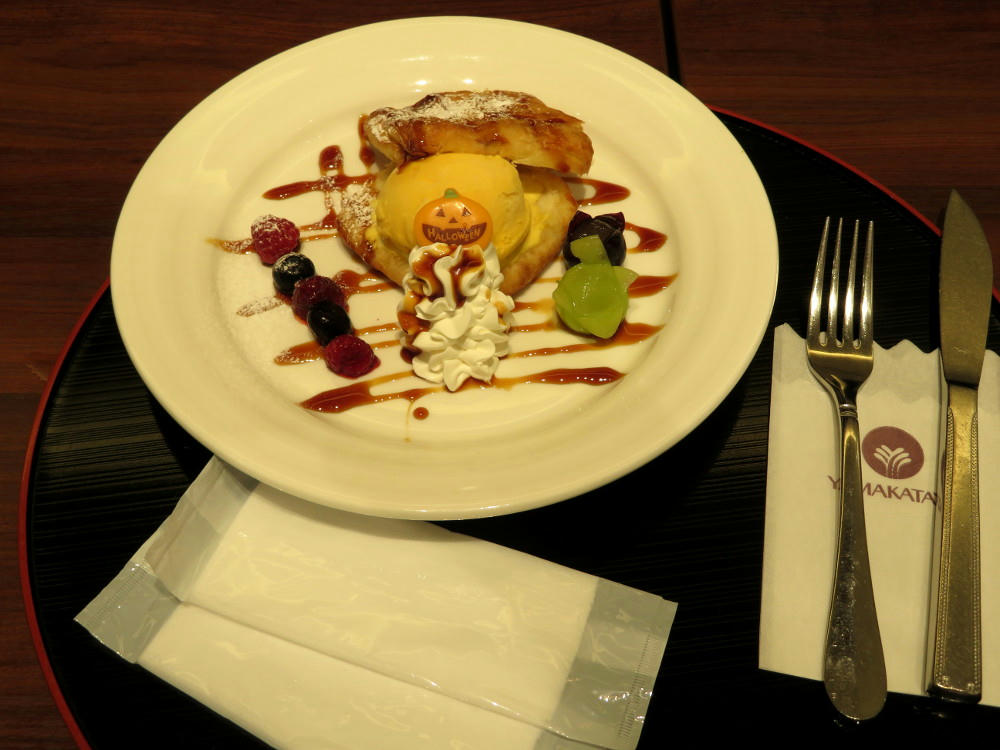 I had dinner at the restaurant on the top floor of the Yamakataya department store one evening in mid-October. It was a combined sushi and soba plate. The food was ok, but I really wanted the dessert, for 650 yen ($6 USD).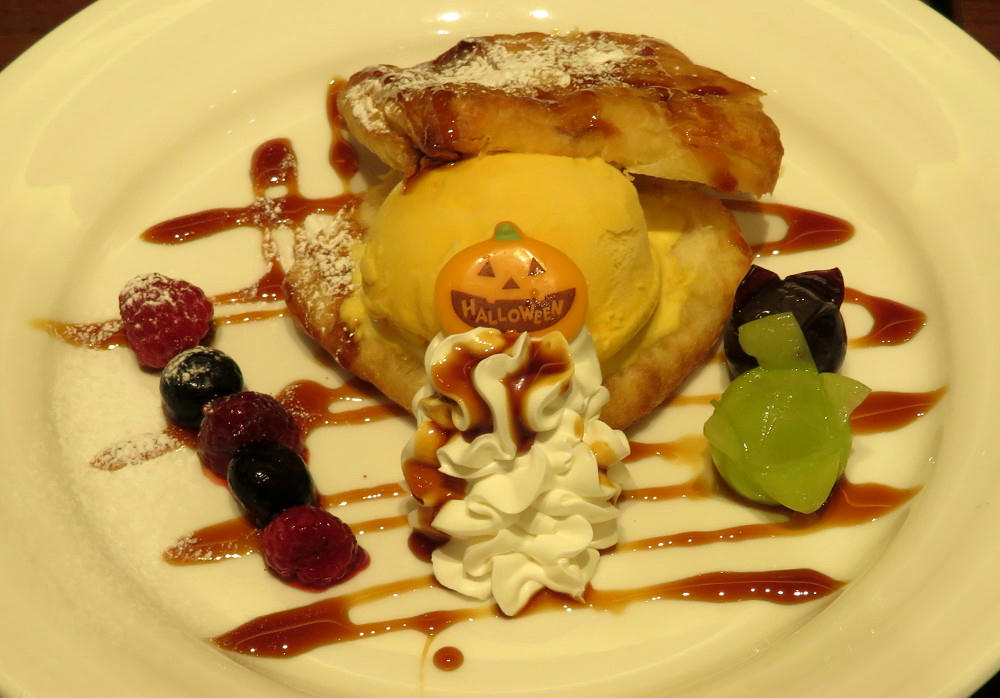 It was a kind of strudel pastry with pumpkin ice cream, whipped cream, and frozen berries. I'm not sure if the little candy disk was supposed to be a ghost head with a whipped cream body, or the center of the eye of a cyclops. Either way, it tasted good.
Halloween Party (Halloween Junky Orchestra)
Direct link
Crazy Party Night - Pumpkin's Revenge
Direct link