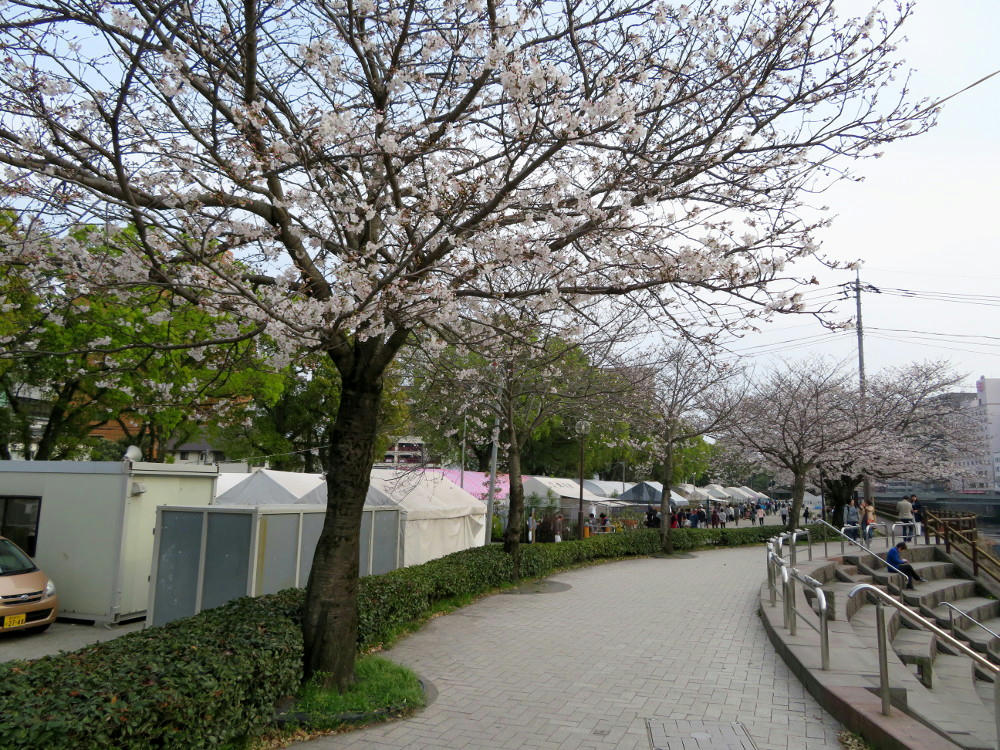 Cherry blossom viewing season has begun in Kagoshima. These are some of the trees up at Kotsuki river, near the main train station.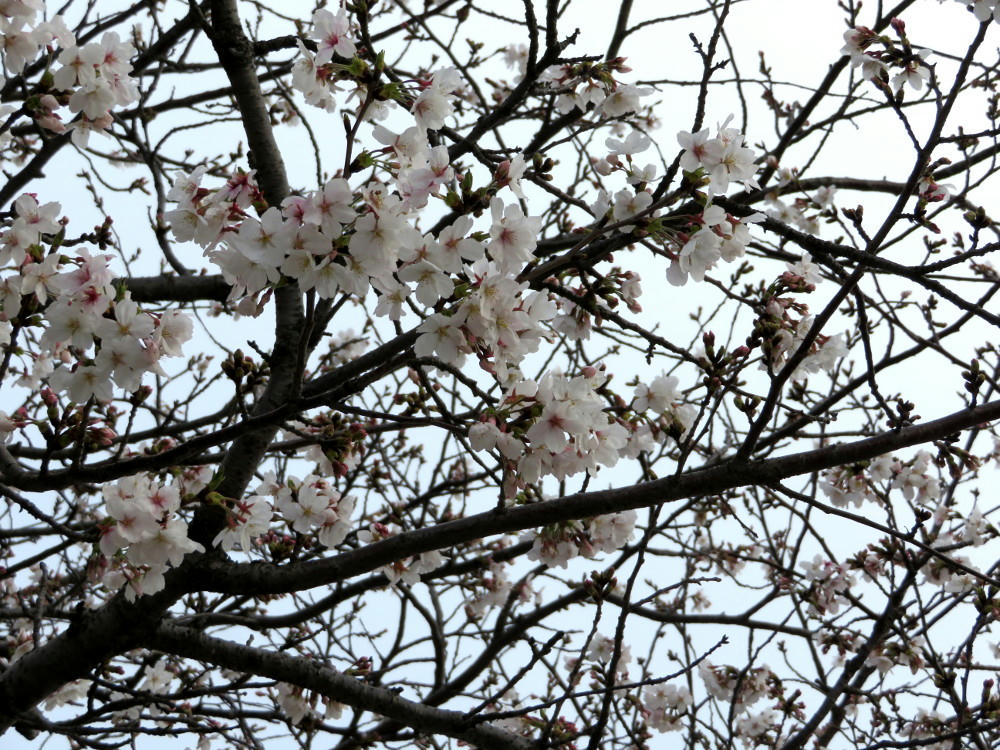 The weather wasn't bad at the time, cool, a bit windy, but it was cloudy and didn't make for good photos. It's also a bit early, in that maybe only 40% of the buds have bloomed so far.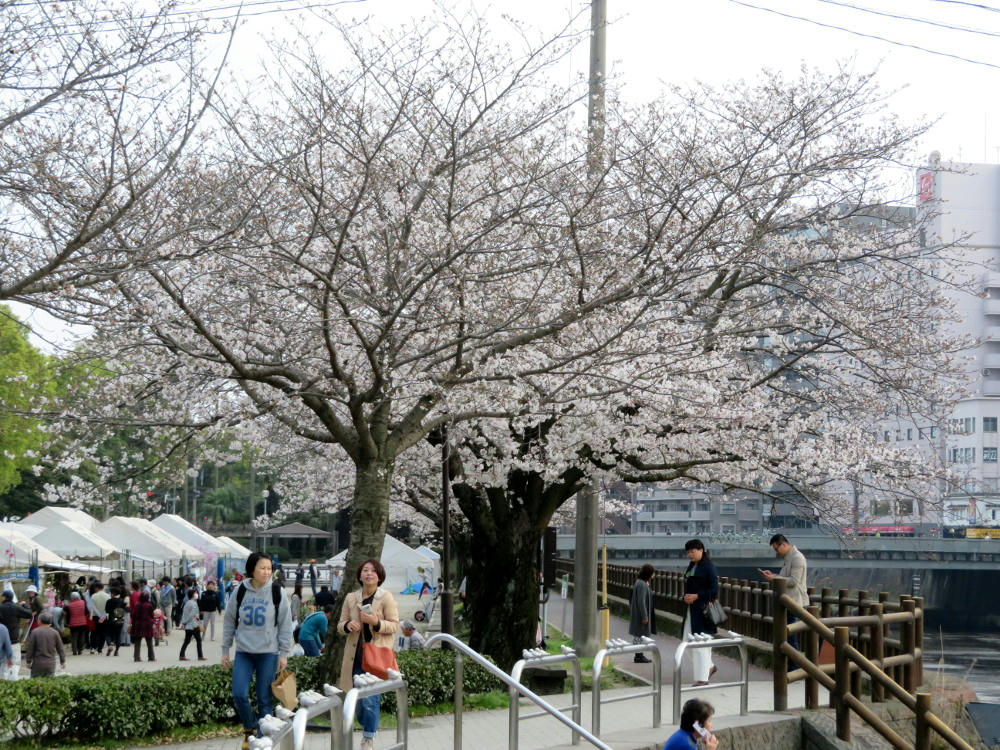 Still, people are out to view the trees now. And, if you frame the shot right, it looks like it's snowing.