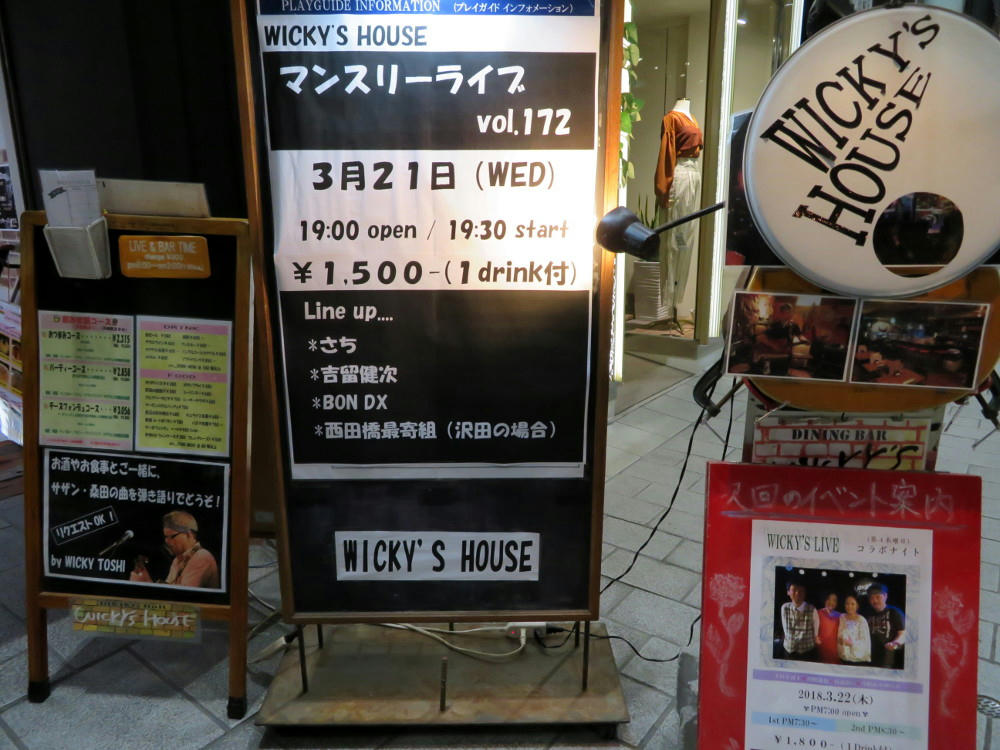 I was walking home from the school Tuesday night, and as I was passing by Wicky's House bar and restaurant, I noticed that they were advertising Bon DX playing Wednesday night. Usually, Wednesdays are my busiest weekday nights, but this week I had the night off.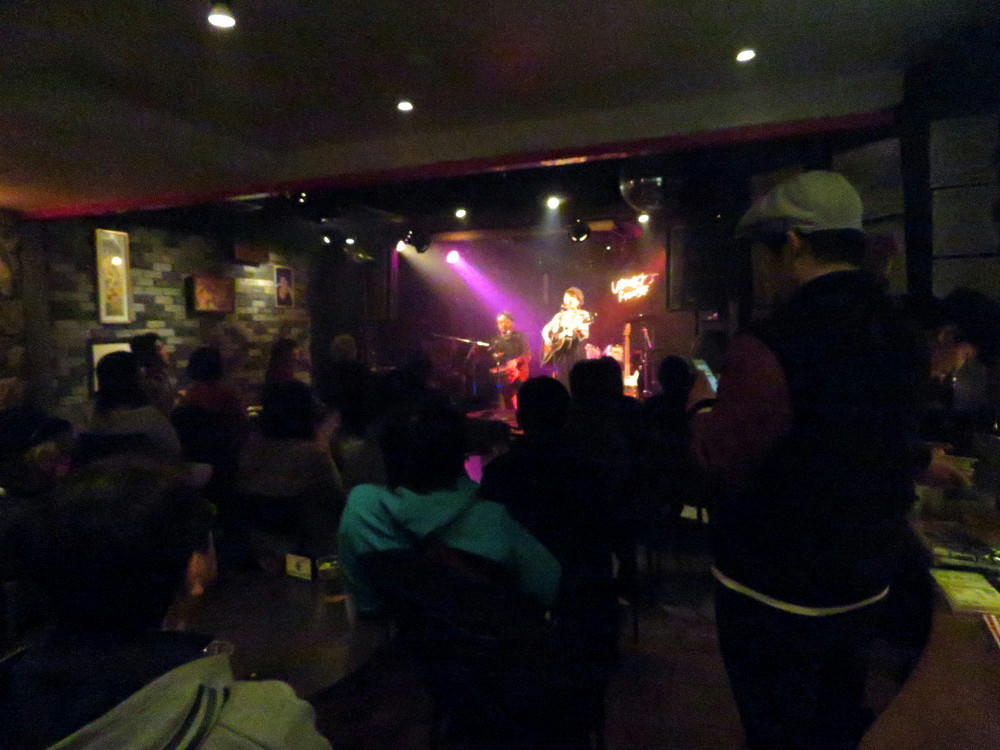 I managed to talk my way out of staying at home after dinner the following night, and I got to the bar a little after 7:30 PM, but it turned out that the first set hadn't started yet.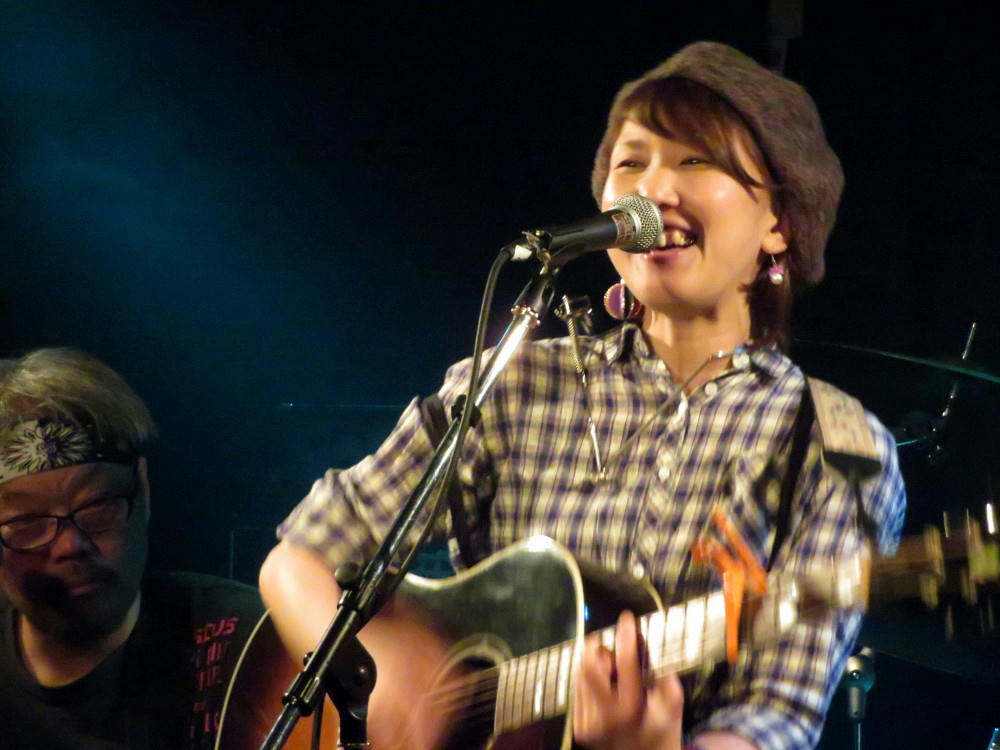 First up was Sachi, an acoustic guitarist/vocalist, who was accompanied by Wicky on hand drums. She was good, but a bit uncomfortable in front of an audience, and tended to ramble a bit between songs.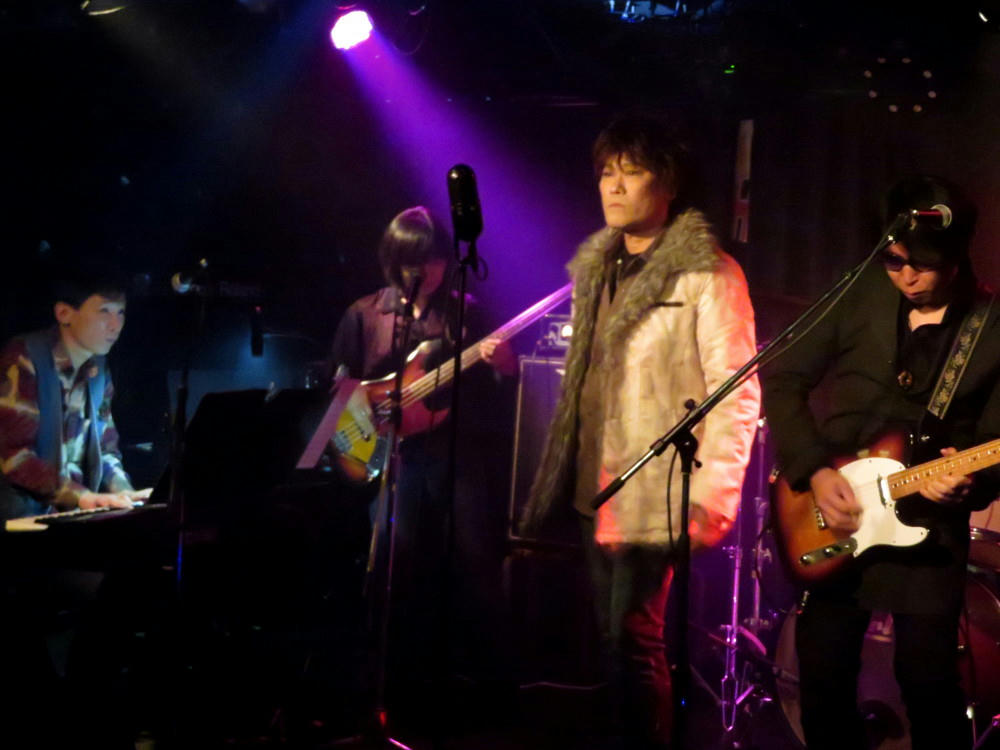 Then there was Nishidabashi Moyorigumi (Case of Sawada), with Aiko Maki on bass. Aiko often backs up Bon on bass, but this time she just played for the Nishidabashi band. The lead singer tended to be a bit hammy, but apparently he's managed to become the official announcer for the Kagoshima United soccer team this year. The songs sounded great, and the keyboard player and lead guitarist were especially impressive (as always, I love Aiko's bass work).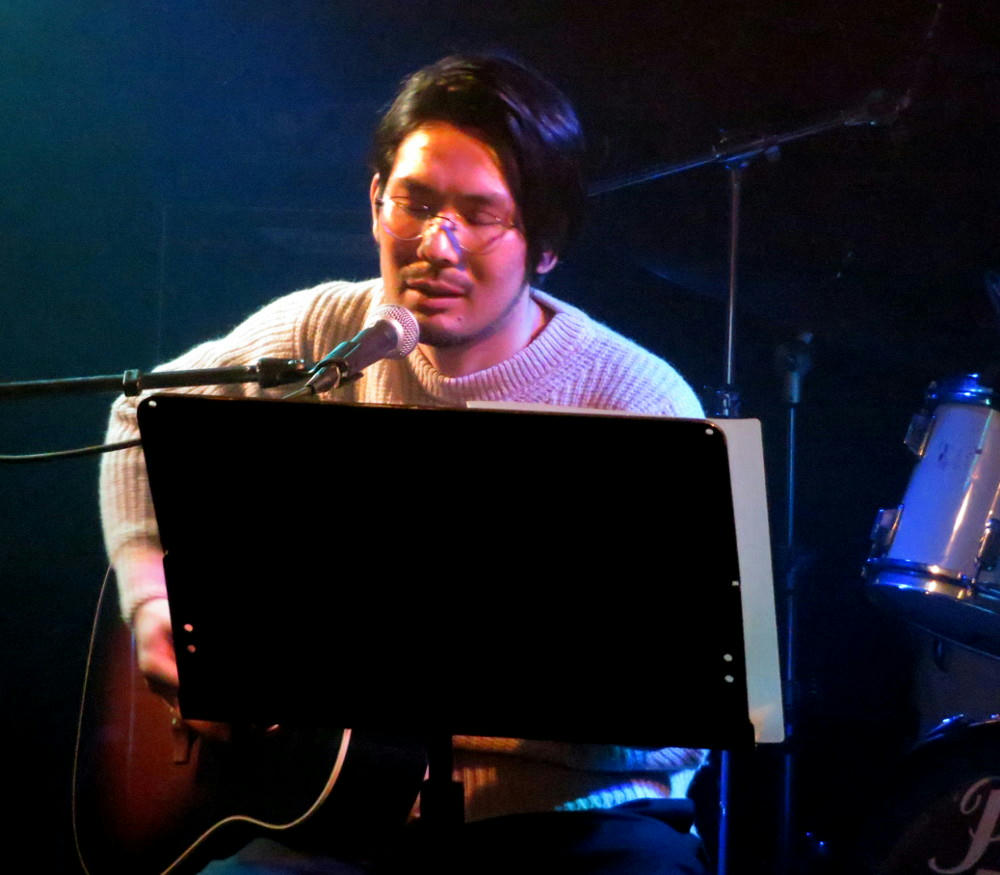 Third up was Kenji Yoshidome, doing a solo acoustic guitar set. He was also very good, but a little too slow for my tastes, and he kind of lacked stage presence. After his second song, I hung out on the stairs outside (the bar is in the basement of the Tenmonkan arcade) and listened to the musicians as they chilled before or after their sets (the main reason for escaping the bar was that the cigarette smoke was getting to me).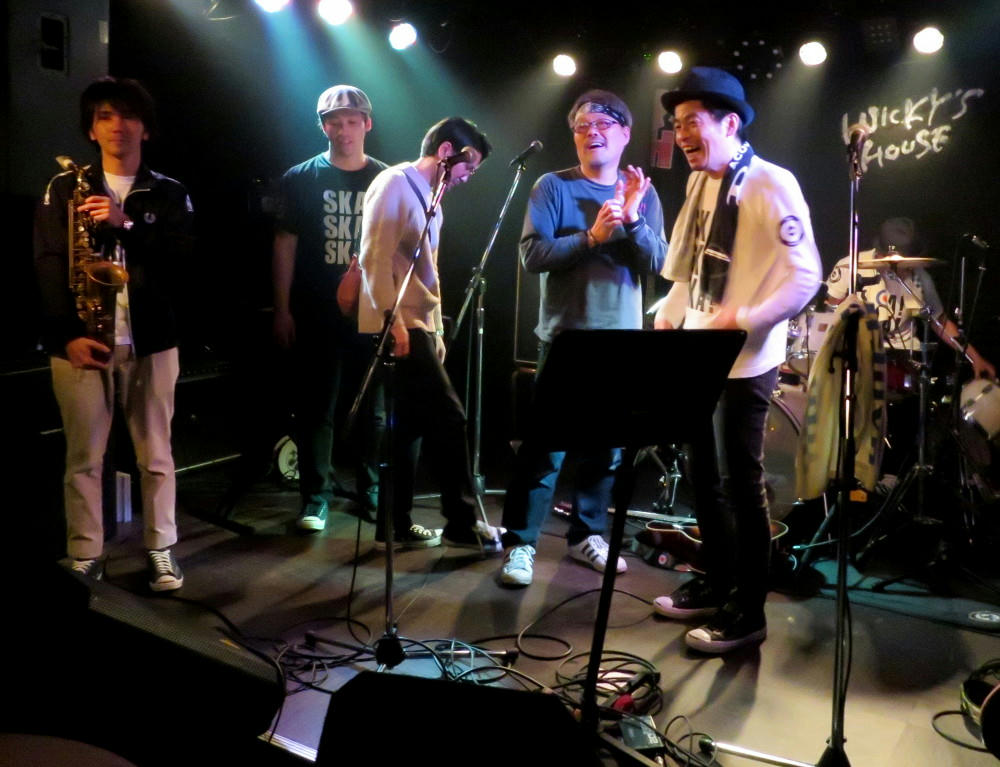 The main headliner was my favorite Japanese SKA band, Bon DX. Normally, I only record a few songs and then take lots of photos. This time, I recorded pretty much the entire night, including the encore songs. On the last one, Go Ska Go, I was standing right in front of the speakers to get a better view of the band, and the camera's overload protection circuit kicked in, cutting the volume by a lot, so the music isn't anywhere near as loud and clear as what I experienced at the time. That annoys me. Still it was a great night, and I enjoyed all of it.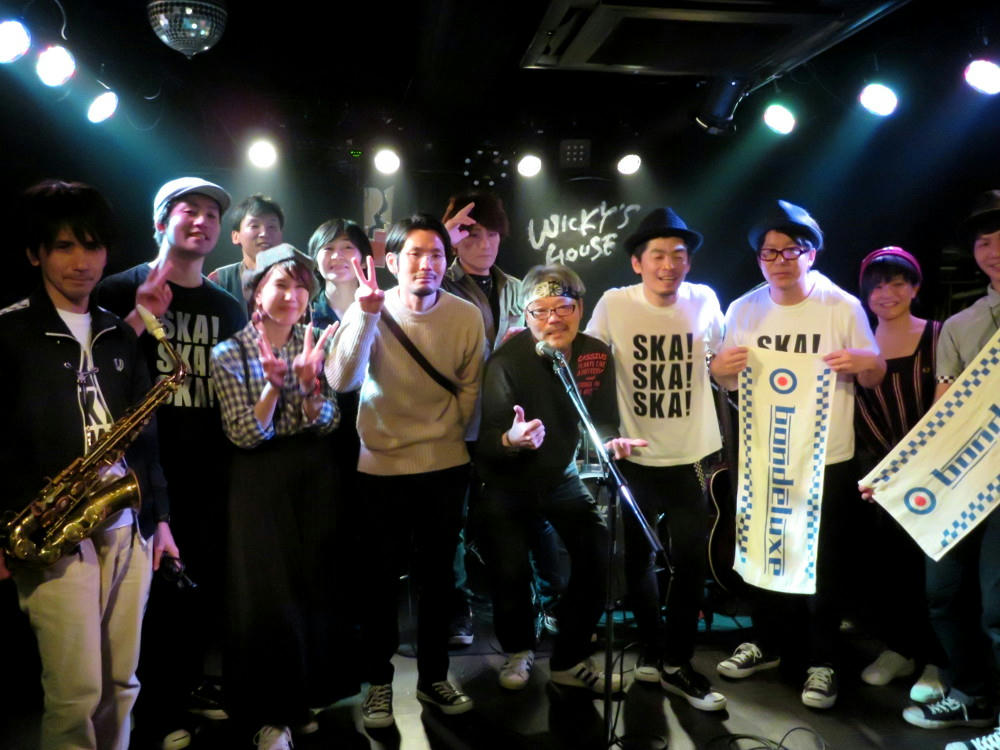 The videos (close to 45 minutes' worth) are over at
Facebook
.