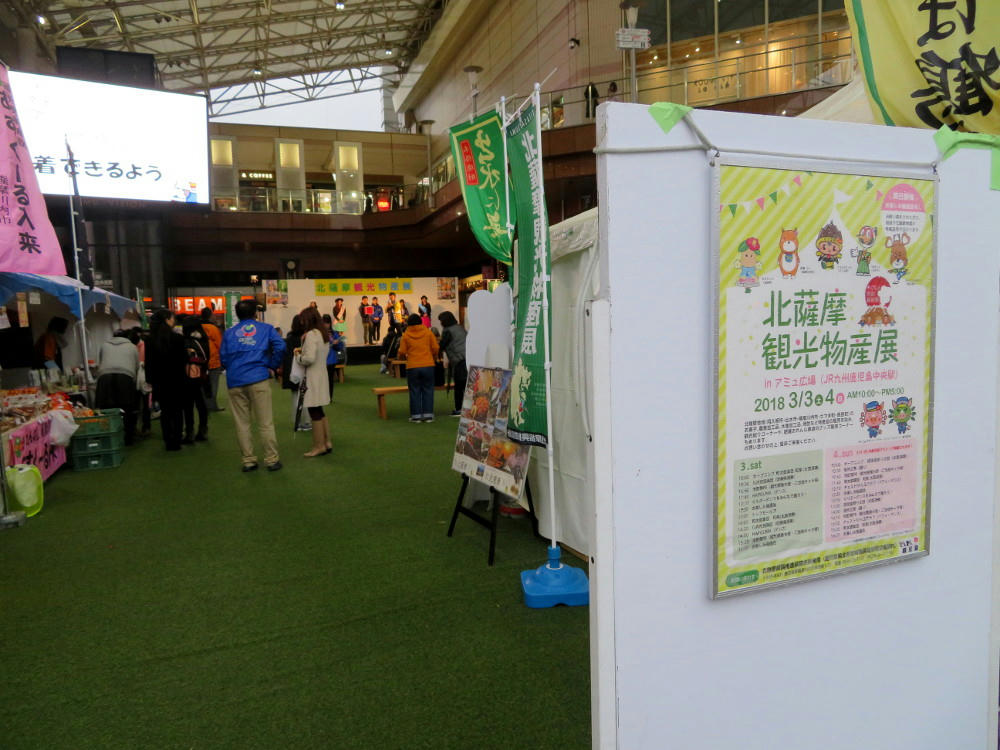 Friday, the weather wasn't that great, so after I finished my English classes for the day, I just returned home. On Saturday, we had heavy rain that was tapering off by about 5 PM. I finished my classes then at 4 PM, and made the 1 mile hike from the school to Amu Plaza, where they had a market set up to promote tea, foods and shochu from Satsuma-Sendai, a fairly large town on the west side of Kyushu, about a 1-hour train ride away. I couldn't find a schedule, and all they had going on at the stage was a promo for the shops. I got some free sample coffee from Kaldi in the basement of the department store and returned home.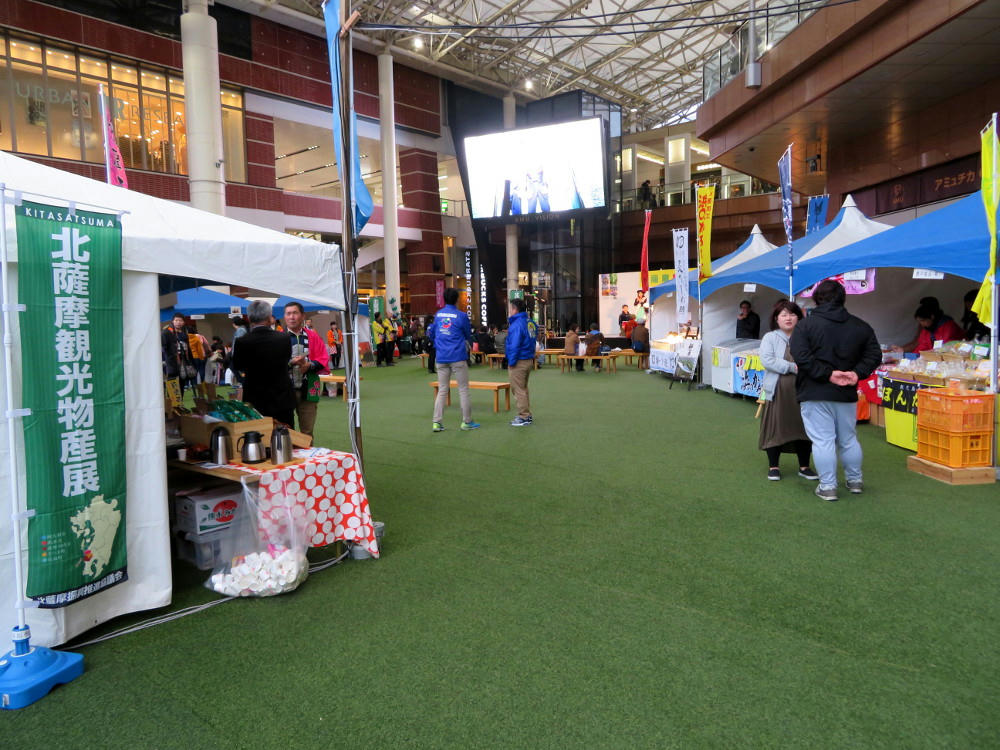 Not a lot of people then.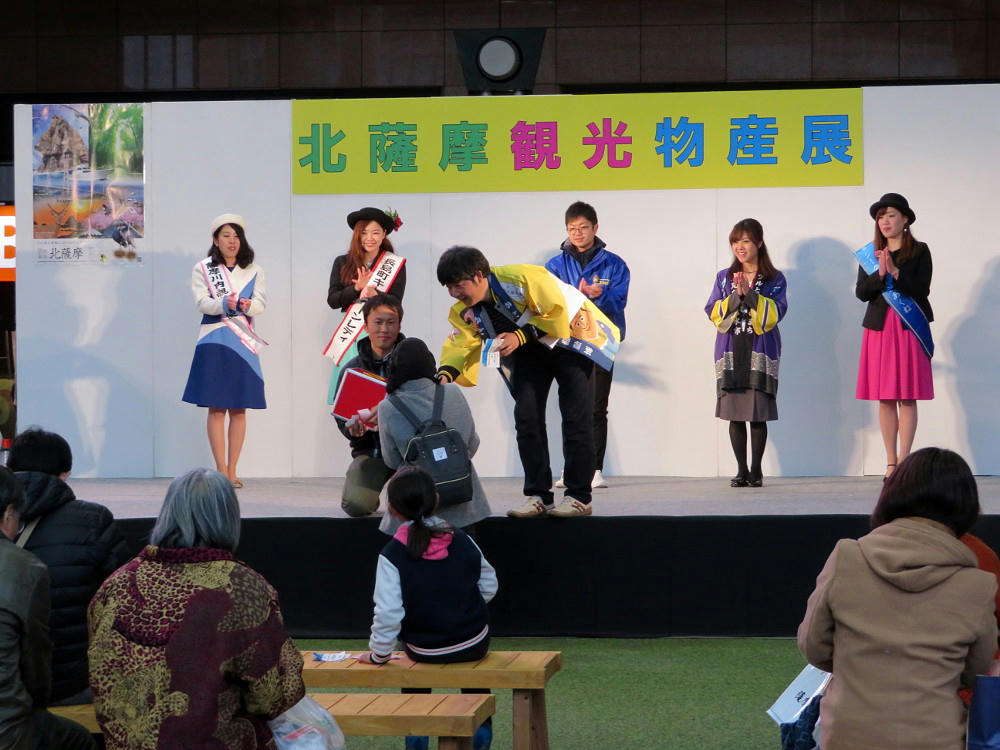 Handing out gift certificates to lottery number winners.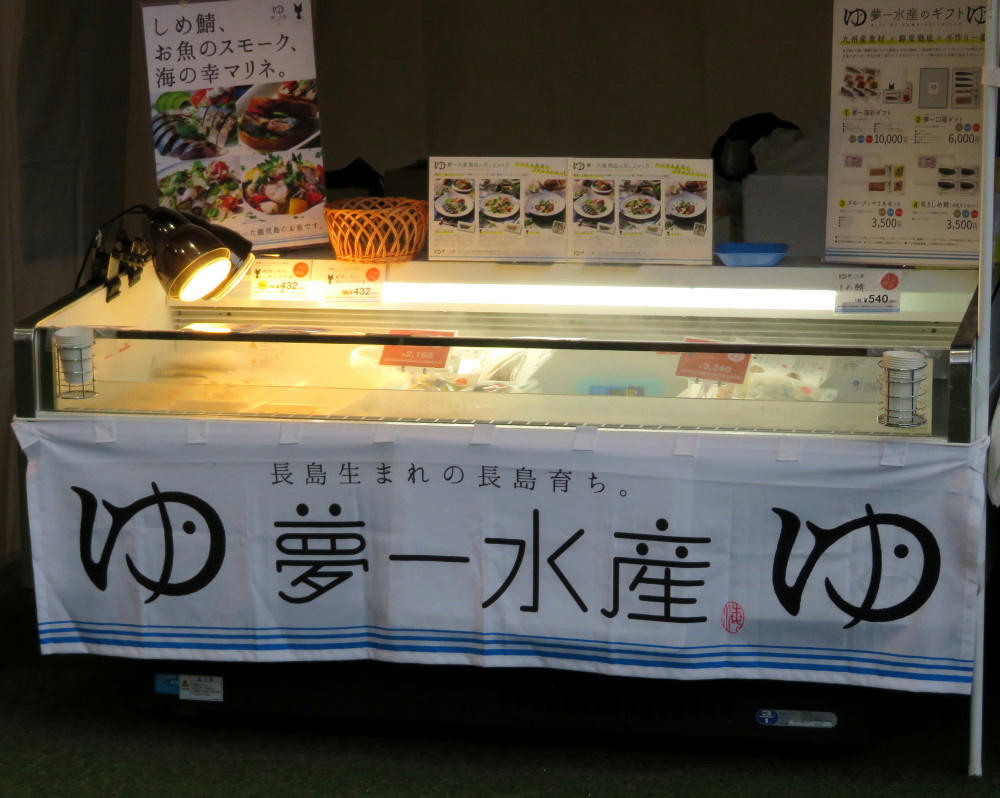 Table for Yume Ichi (Dream One) Fisheries. I like the way the hiragana character for "yu" has been turned into a fish.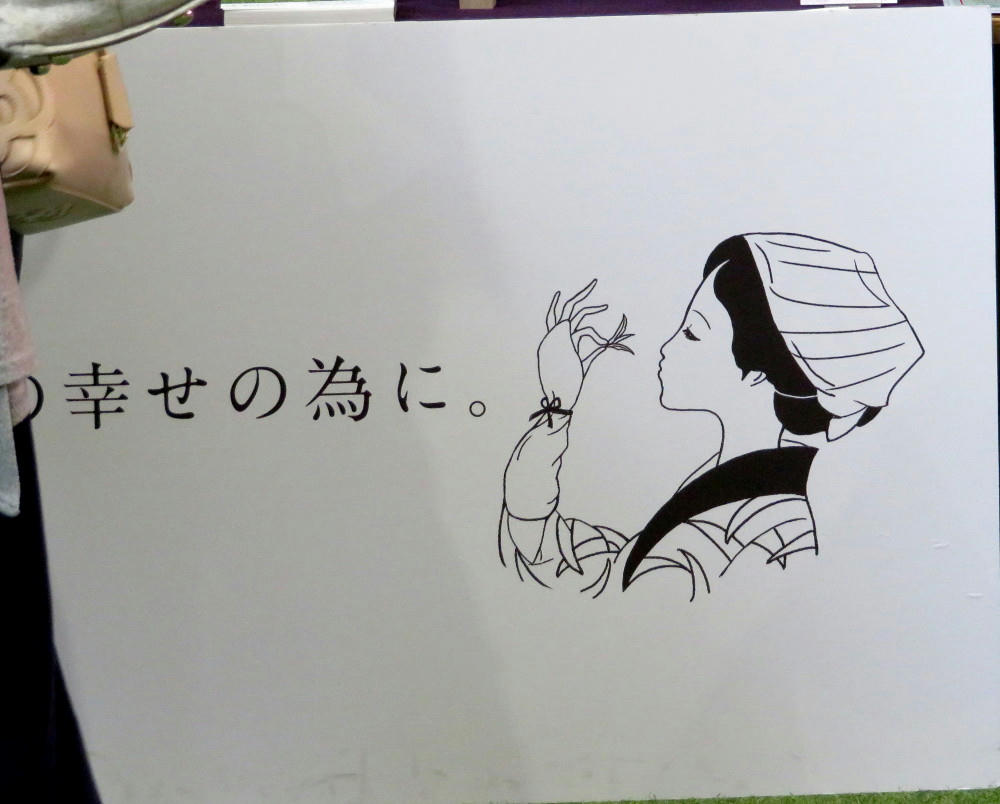 I also like this illustration for a tea shop. The text translates roughly to "for your happiness".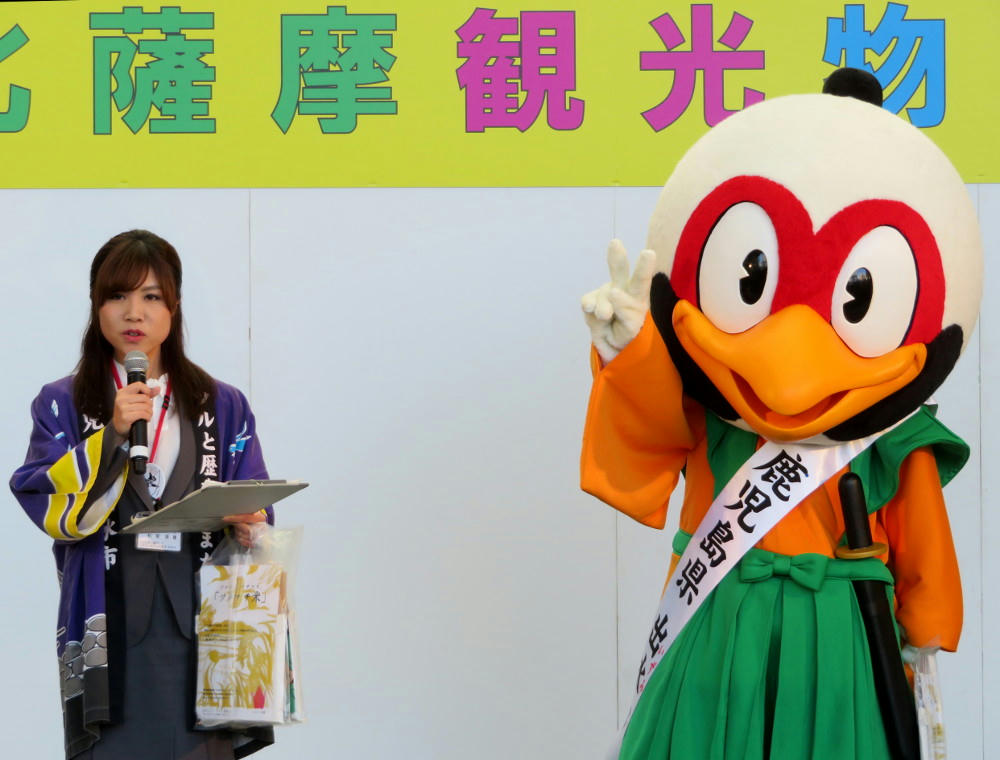 I did make it back to Amu Plaza on Sunday, when the weather was really nice. One of the events was a yosakoi (cheer-up) dance performance by members of the Satsuma-Sendai City Hall, which was fun. But, I hadn't recharged my camera in a long time, and the battery gave out after one song (below). Then again, it was a short set, only 15 minutes. After that there were more promotions, including this crane figure for the city of Izumi. Izumi is a winter nesting grounds for the red-crown crane, which I did write about on the blog a few years ago.
Since there was nothing else interesting for the rest of the afternoon, I returned home to play video games.
Not a bad weekend, comparatively.
Direct
youtube link
.