Napoli Dori, Saturday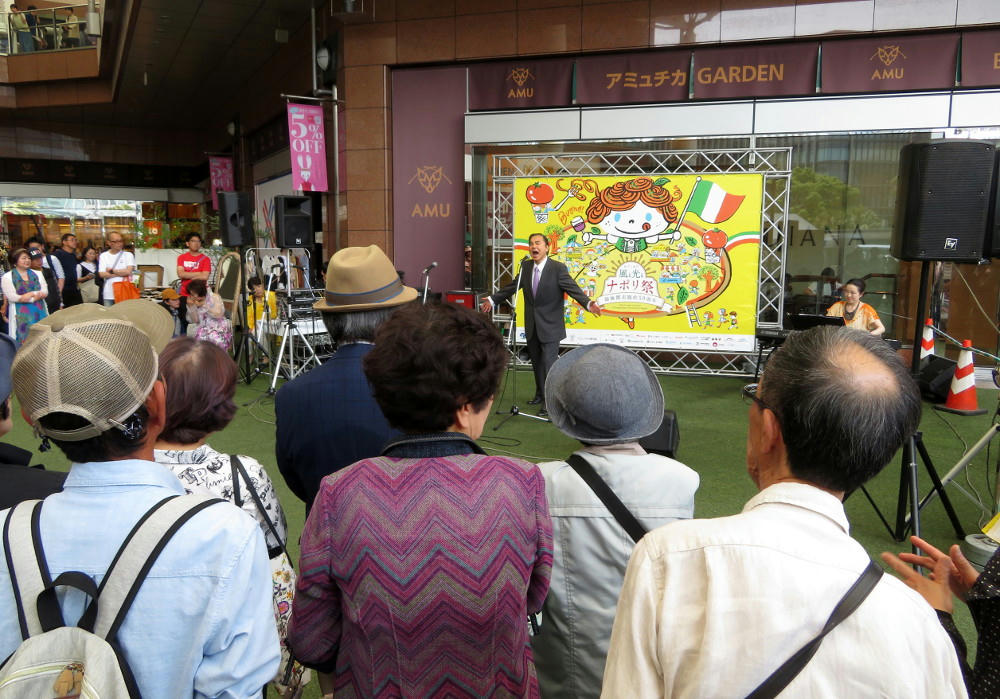 While I wrote yesterday that I was going to be busy with family stuff on Saturday, I did have a little time in the morning when I went out to buy milk for the week. I made a quick trip up to Amu Plaza, where I arrived right at the end of the Kagoshima Canso Association's set. It finished with a solo by this baritone. I didn't catch his name. He sounded exactly like an Italian CD.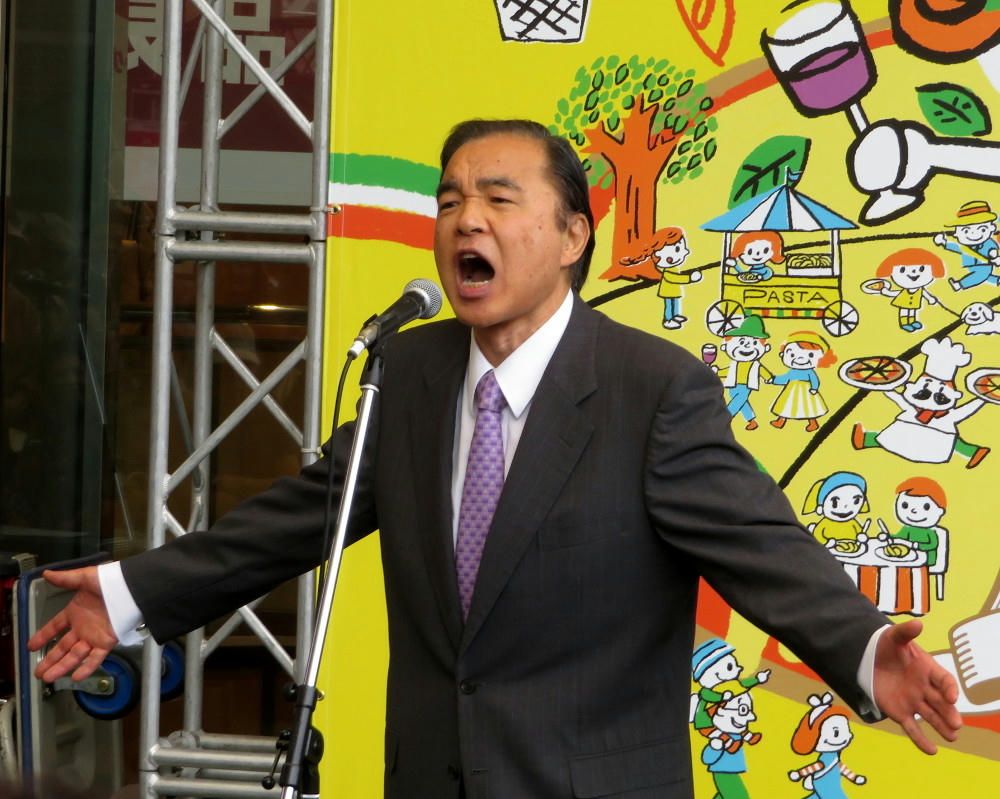 Big voice in a compact package.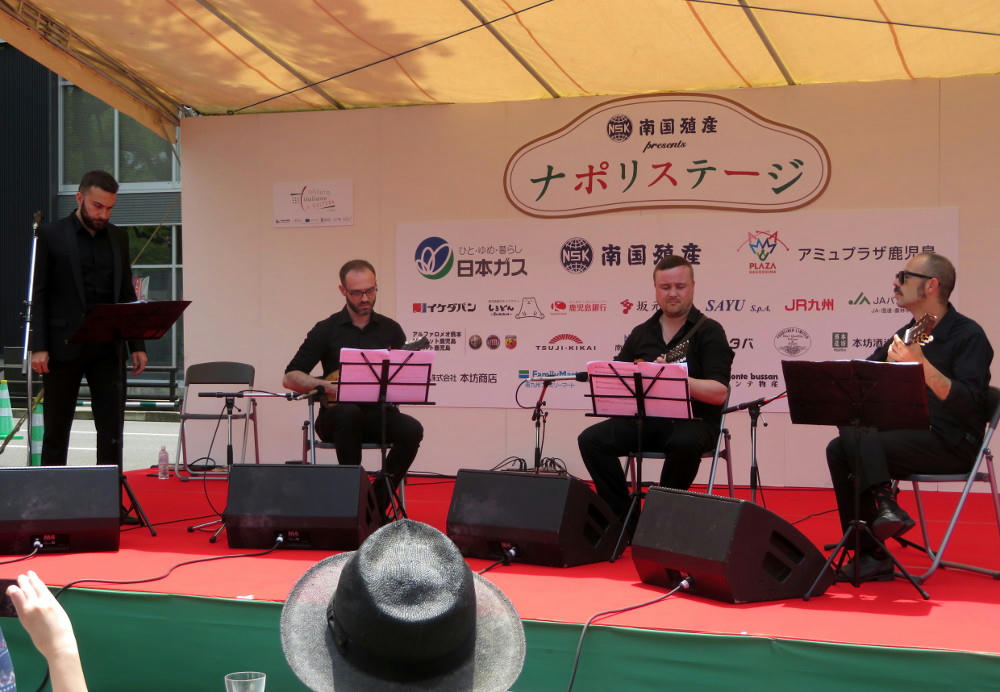 There was a professional Italian opera quartet at the main stage. I think a couple of them may have been here last year, too.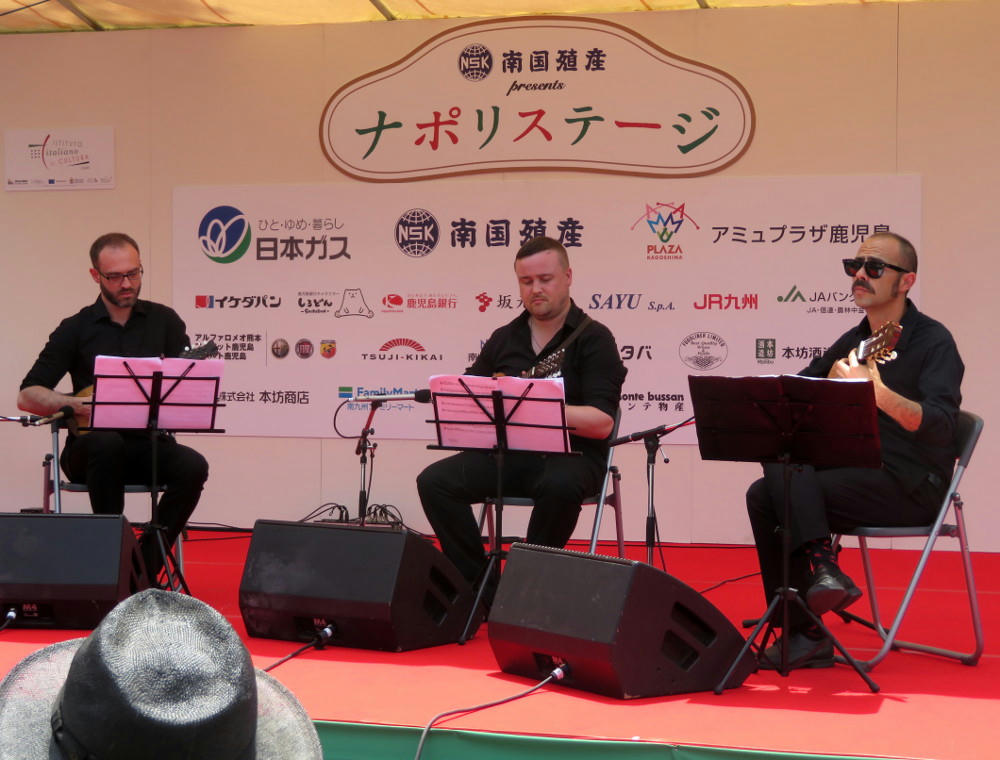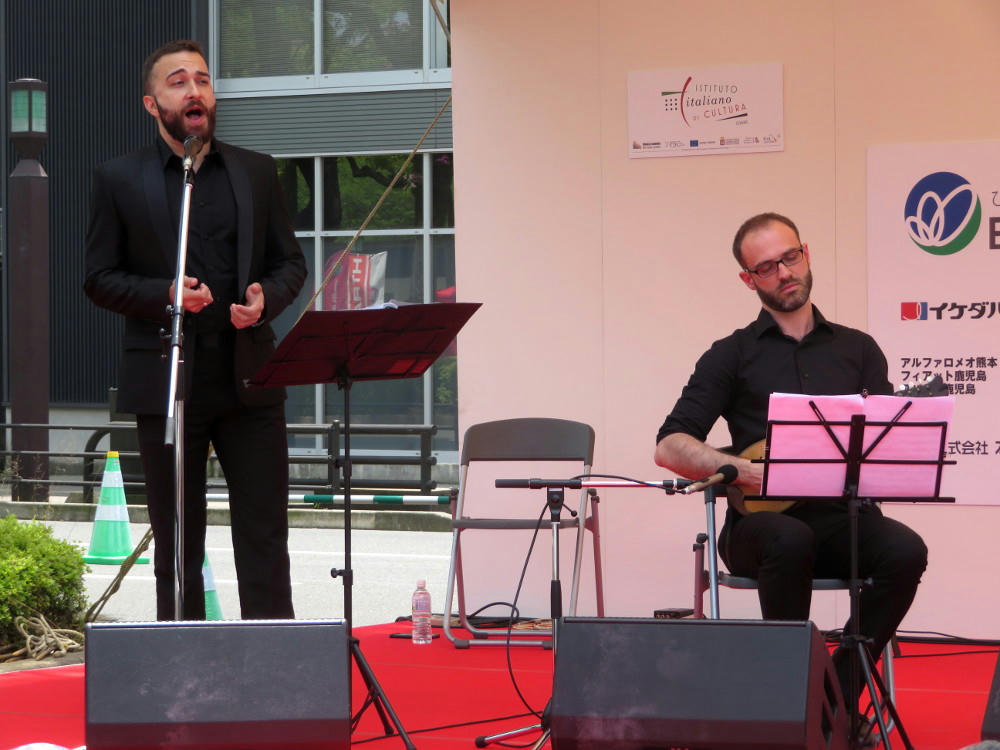 Waku Waku Work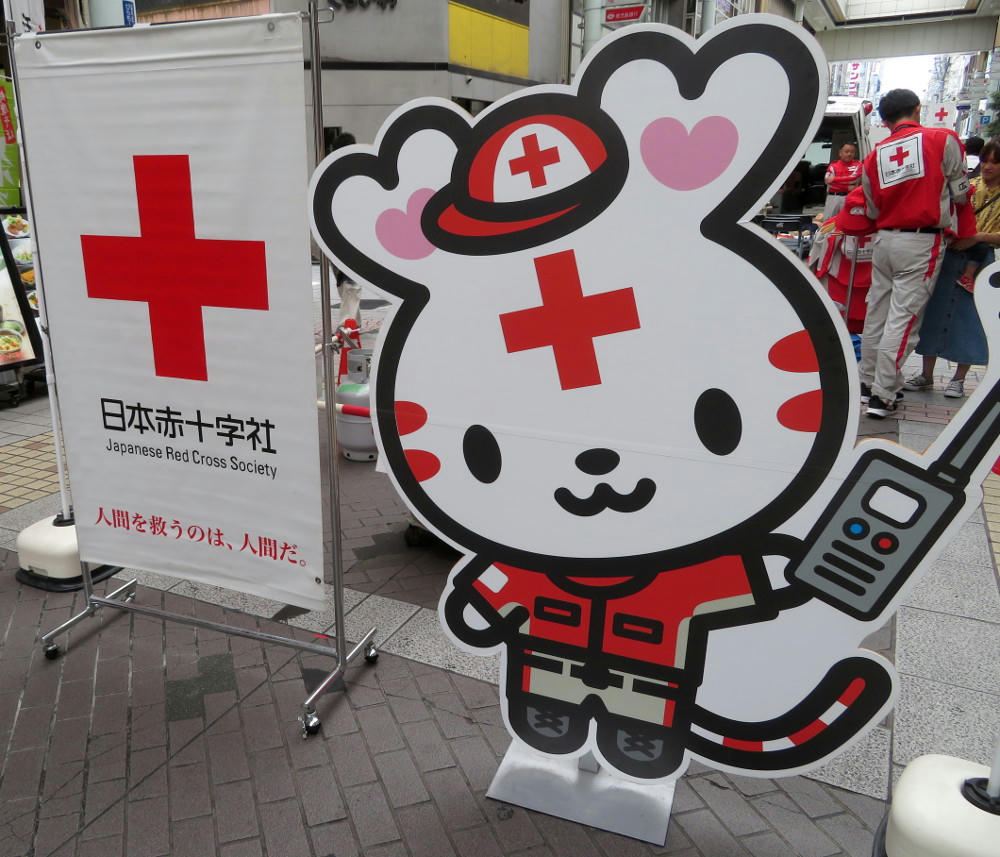 Tenmonkan had it's periodic "Exciting Work" day, which seems to be largely public service departments (Red Cross, the Fire Department, the Self Defense Forces and the Police) getting out and trying to recruit students to join them when they graduate.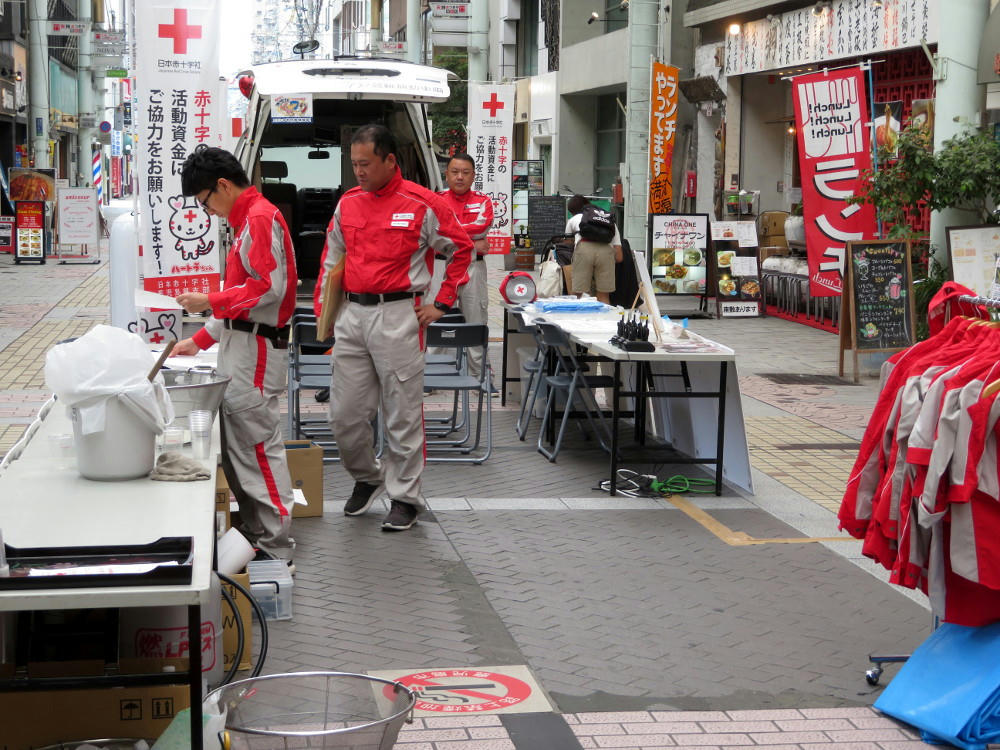 The Red Cross was new this year. They had a clothes rack of jackets for small kids to put on for photo ops.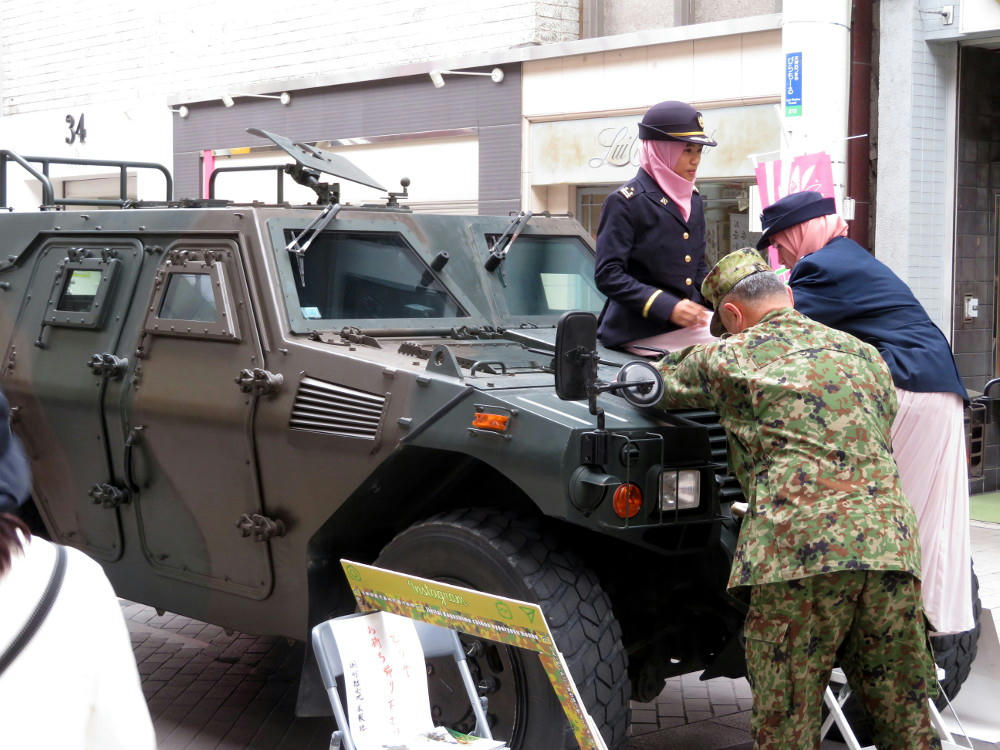 The SDF is a staple at these events. A couple of the Indonesian women training to become nurses were happy to get their photos taken by their friends.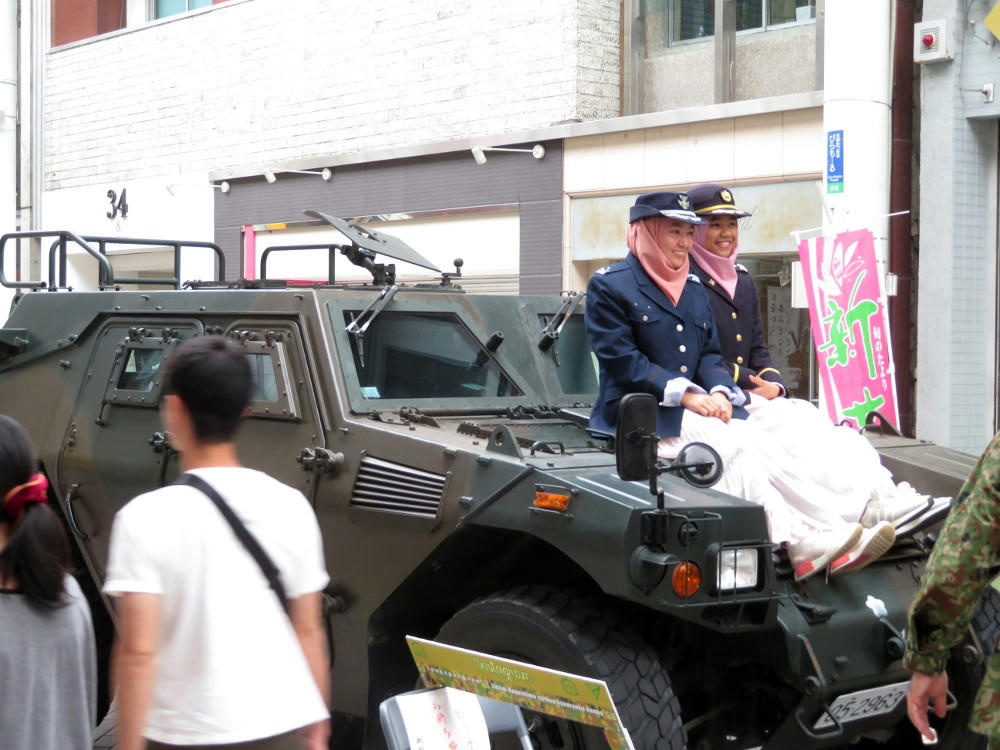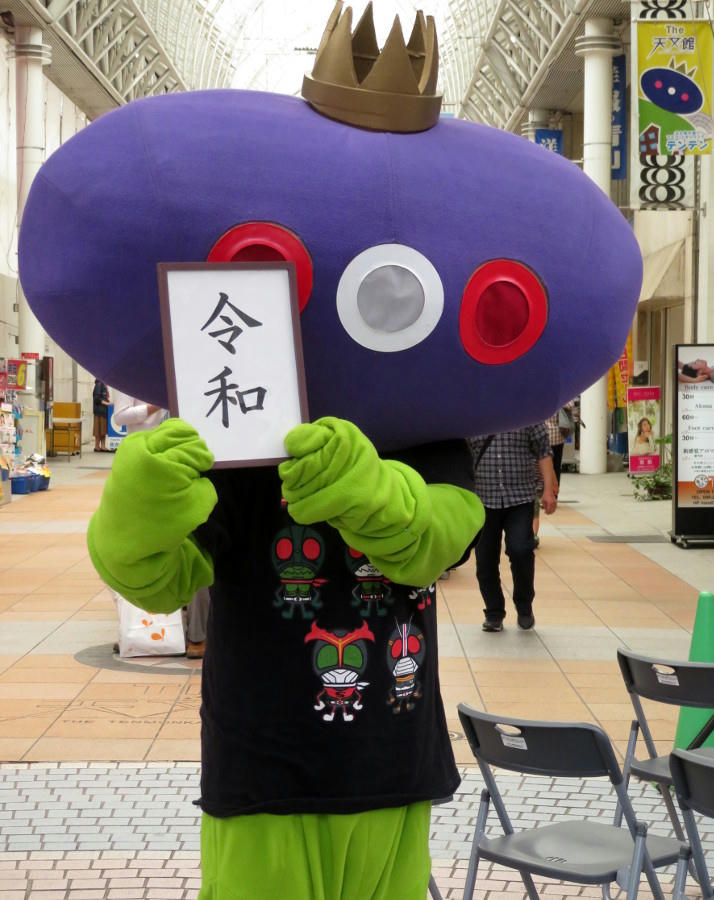 Ten-Ten, the Tenmonkan mascot, posed for photos with the new Reiwa era placard.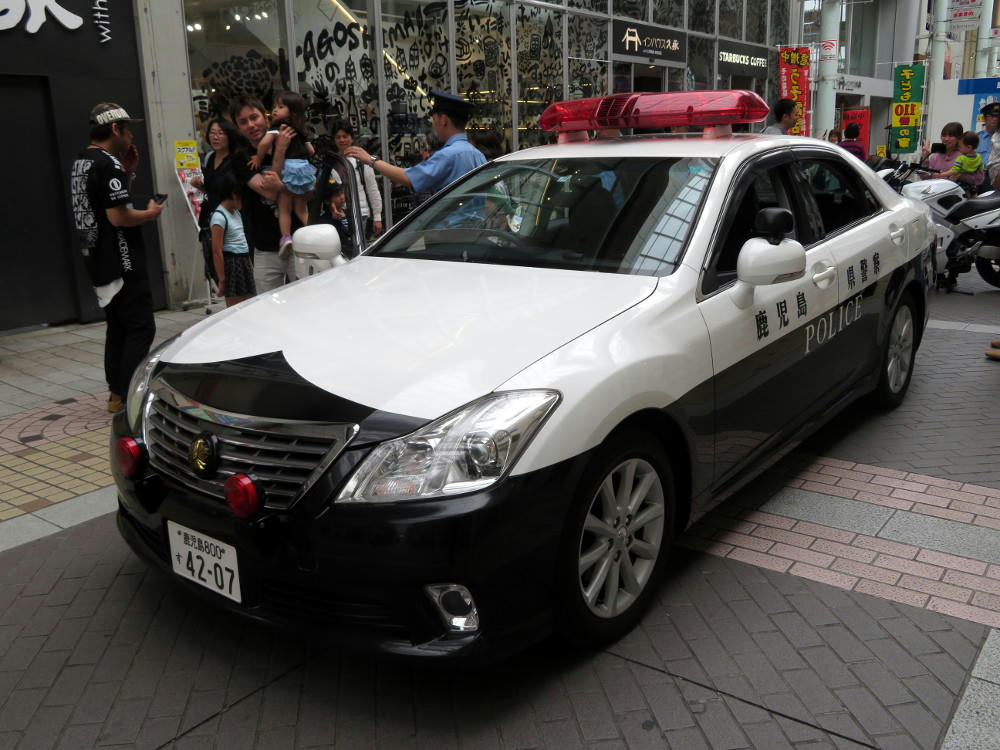 She's got a ticket to ride.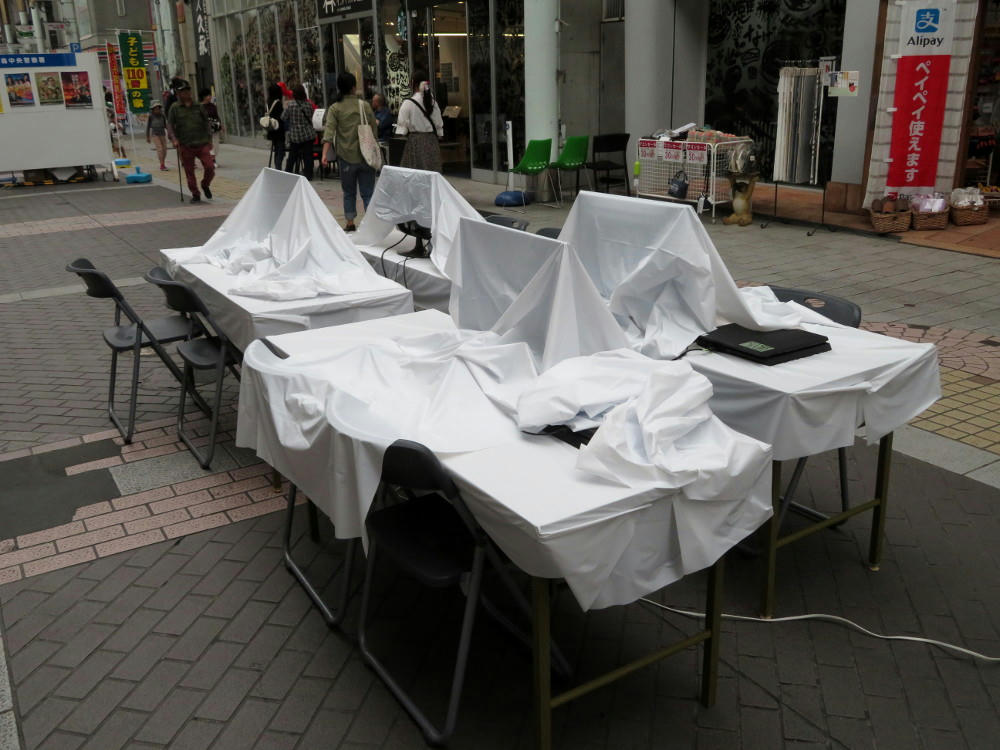 There was a table marked "programmers," but it was unattended. "Japan is a safely country."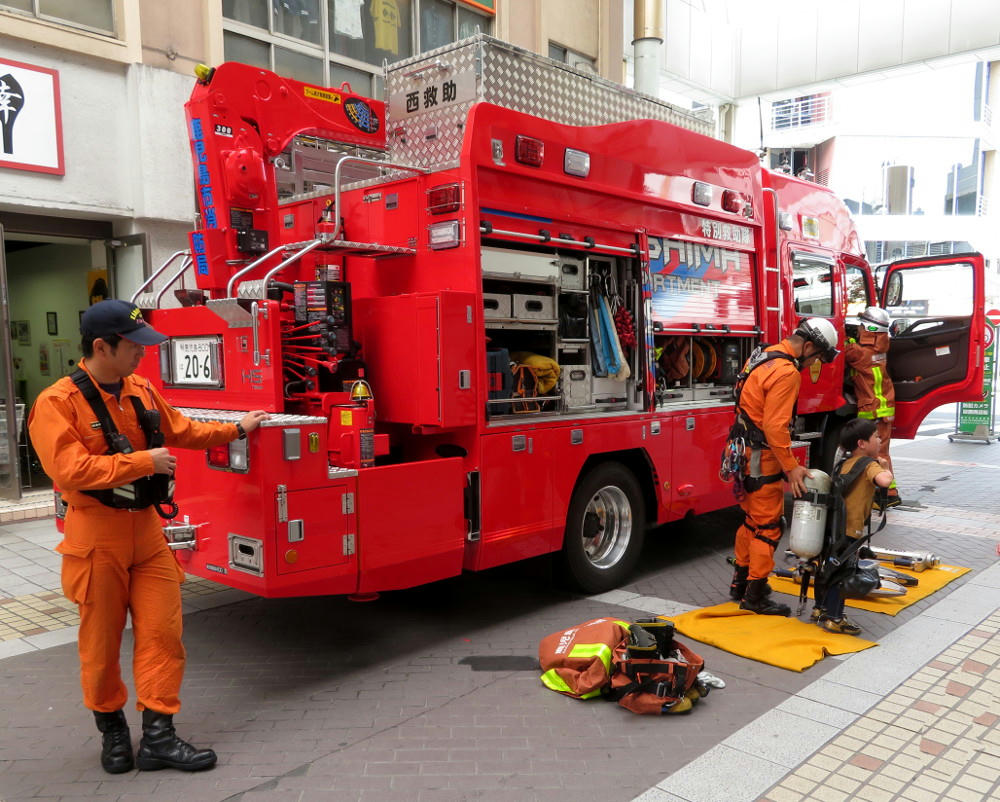 The firefighters had fun putting their air tank harnesses on small kids to demonstrate how heavy the things are.
Tenmonkan 2019 Kid's Festival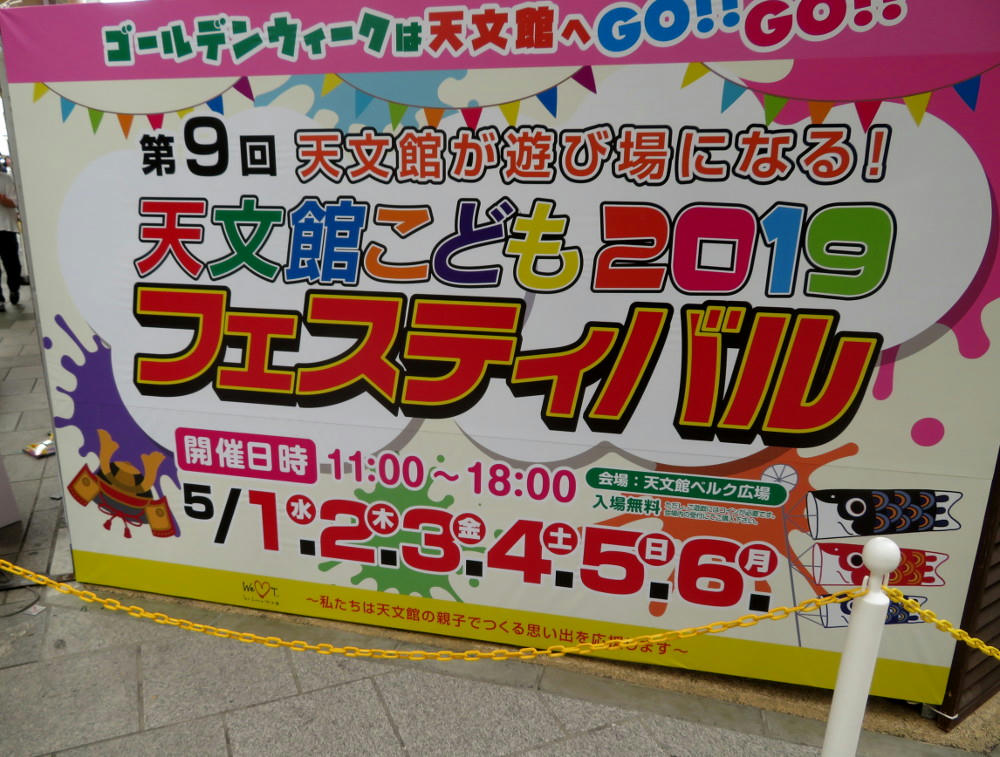 Over at Berg Mall, in front of Lotteria, we had a children's play area.
With a water park.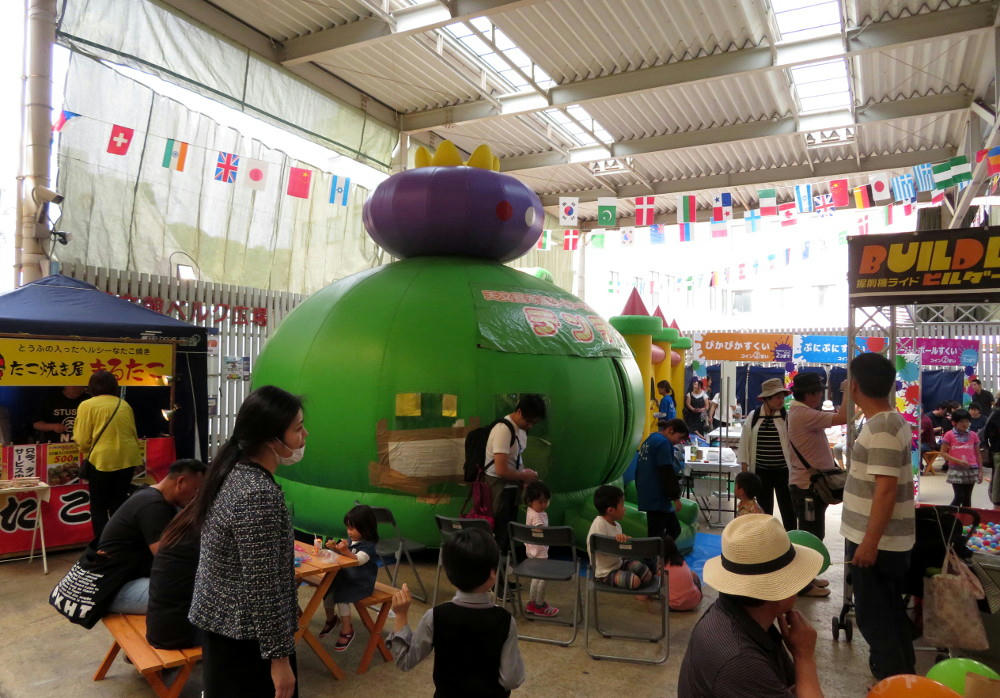 The Tenmonkan mascot jump room.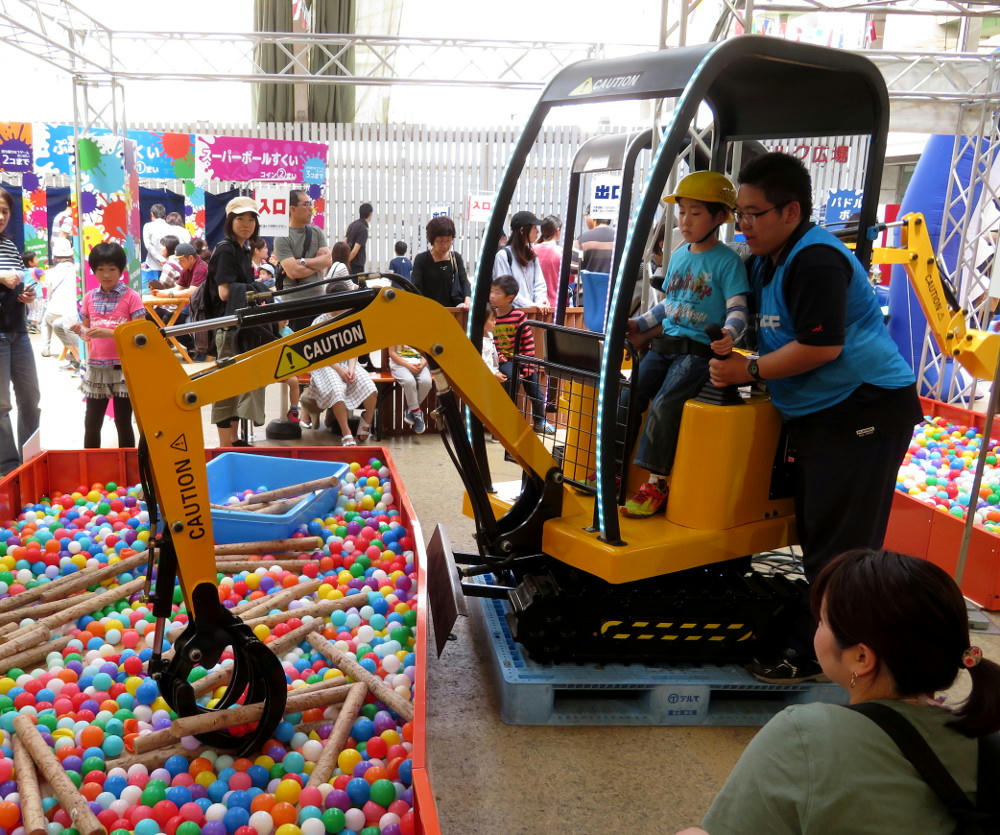 And the big fork arm toys.
Used games market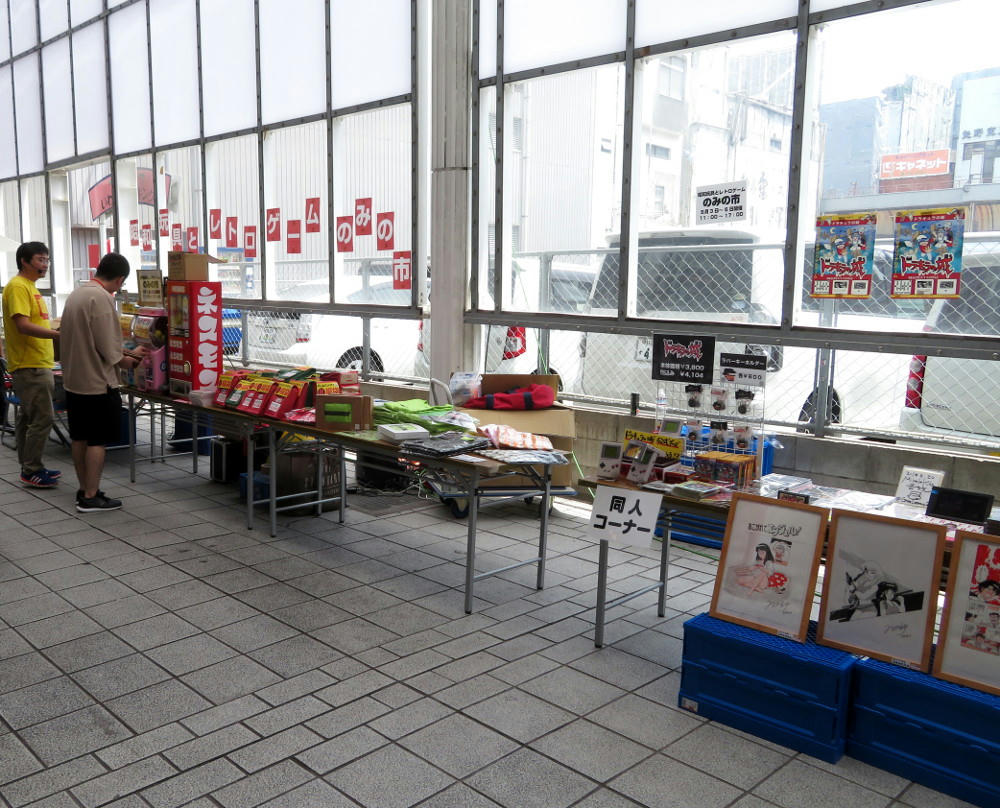 Finally, at the other end of Tenmonkan, in front of the Danken coffee shop, several guys set up tables for selling used video and computer games, consoles, and anime goods. At the end of the table at the left were a couple capsule ball dispenser machines.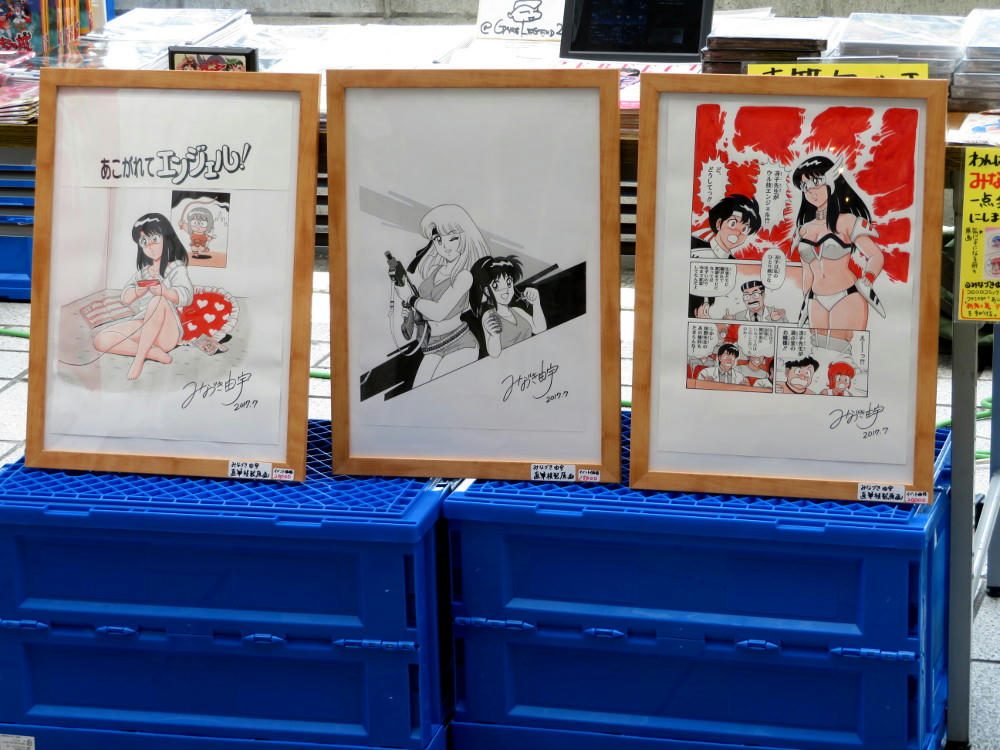 One guy was selling signed original manga artwork for $200 apiece.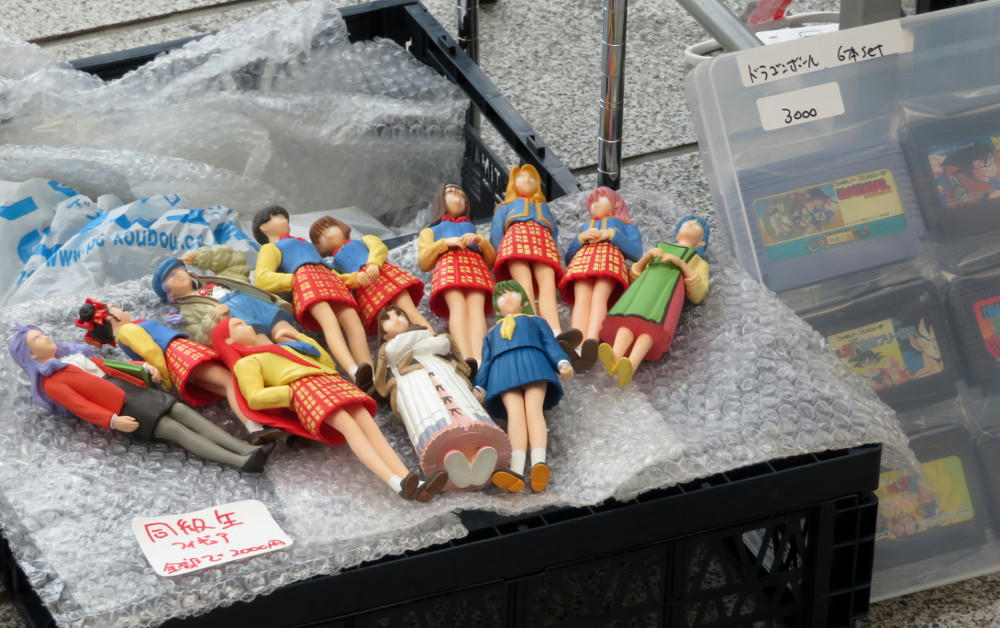 This set of old dolls seems to be $20 for the batch.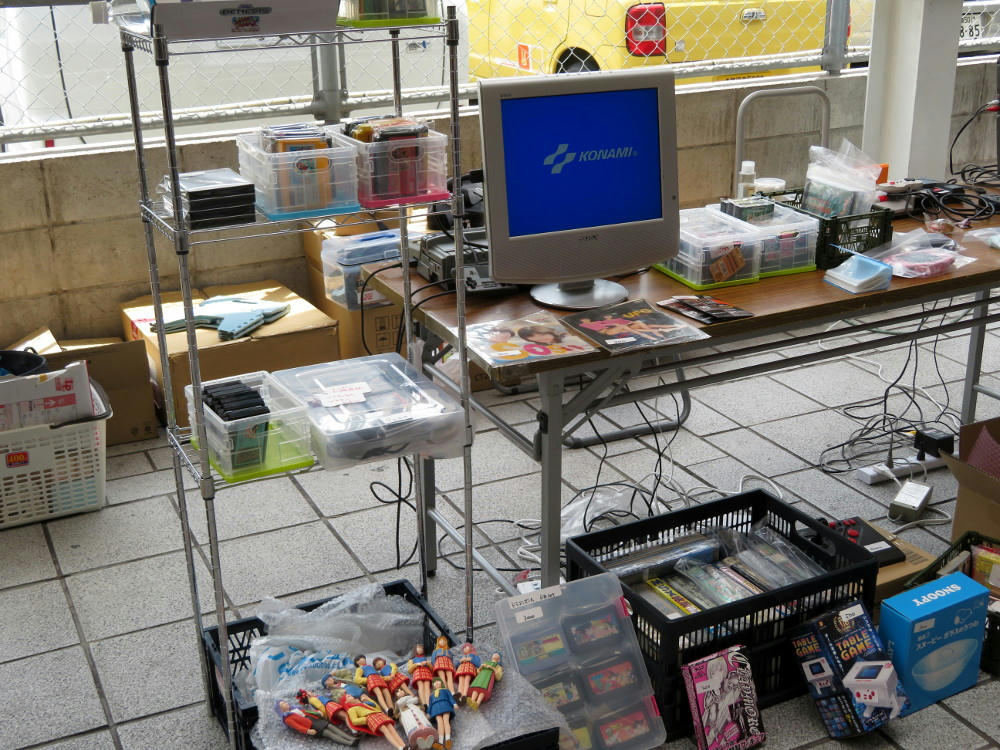 Game Boy games, old magazines, and other cartridges.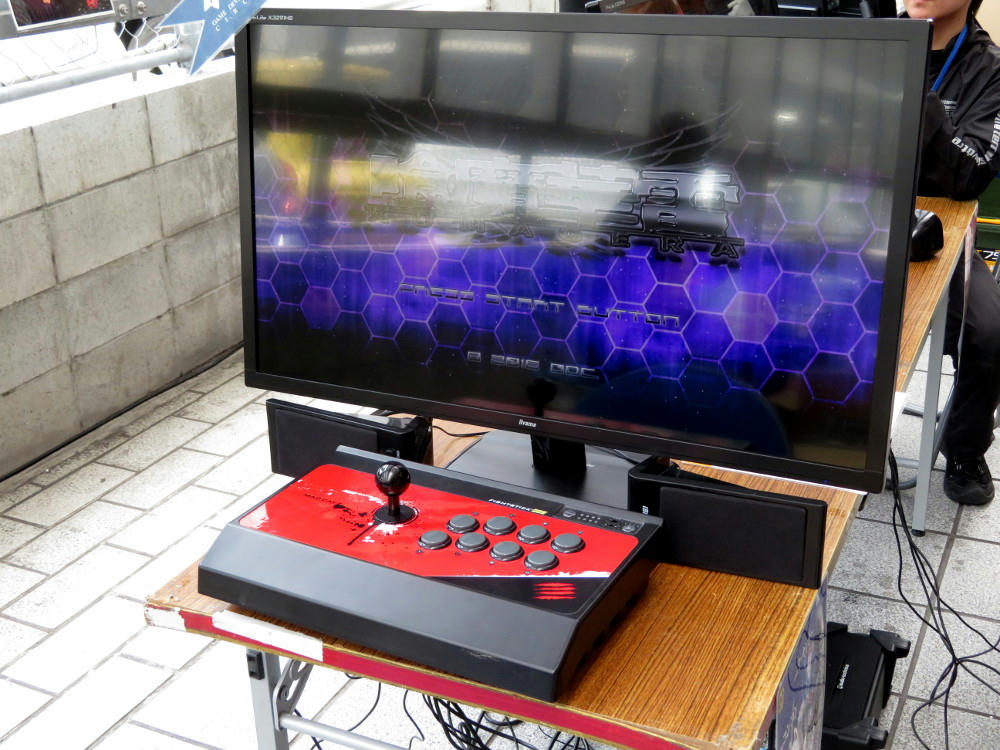 When your handheld controller just won't cut it. The guy at the other end of the table was demoing the independently made Street Fighter-like game featuring Kagoshima mascots, and some other games he's made.
Not a bad way to spend the morning.