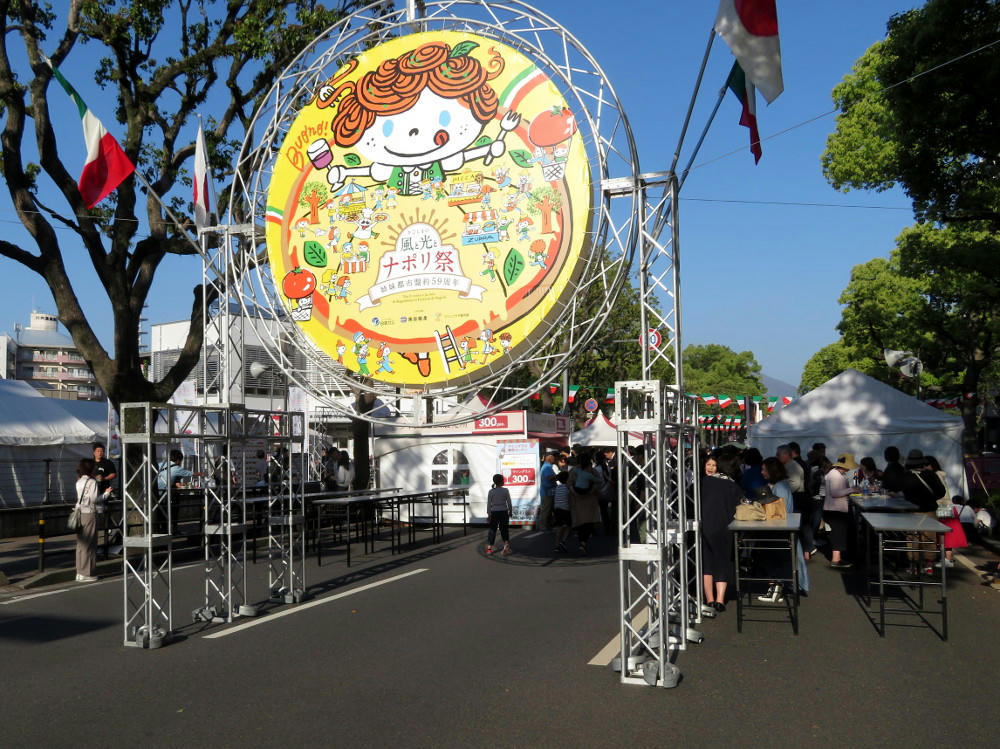 Kagoshima is sister cities with Naples, Italy. The main avenue running out from the main train station to Kinko Bay is named Napoli Street. Every year, there's an Italian festival, where part of the street gets closed off near the Tourist Information Center, for 2 days. For some reason, the planners decided to have the fest on Friday and Saturday in the middle of Golden Week. I had shopping plans in the afternoon on Friday, and family plans for most of Saturday, so I (probably, I'm writing this Friday night) missed most of the entire event.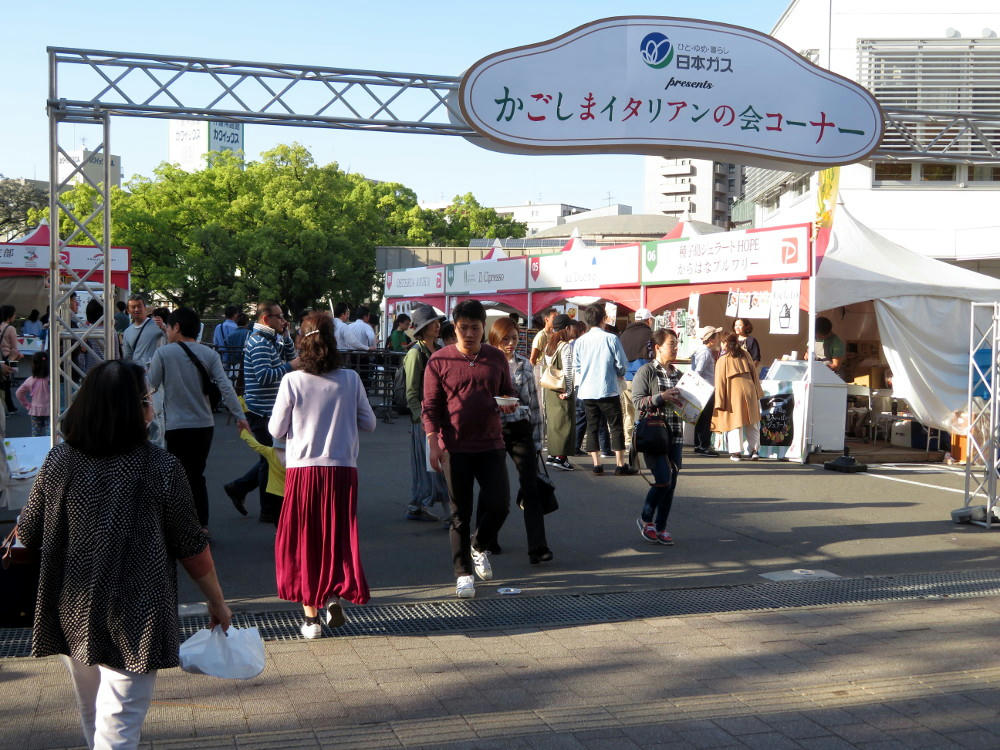 I did manage to get to the fest at 5:30 PM Friday to take a few photos. The event was charging 300 yen ($2.50) just to buy a plastic cup, which was required for buying any of the wines, which were then another 300-500 yen for a small splash. The lines for the food tables were 20-30 people deep, and the dishes were in the 700-1500 yen range for mini pizzas, pasta, and sausages. Because I'd be having dinner at 6:30 PM, I didn't bother buying anything here.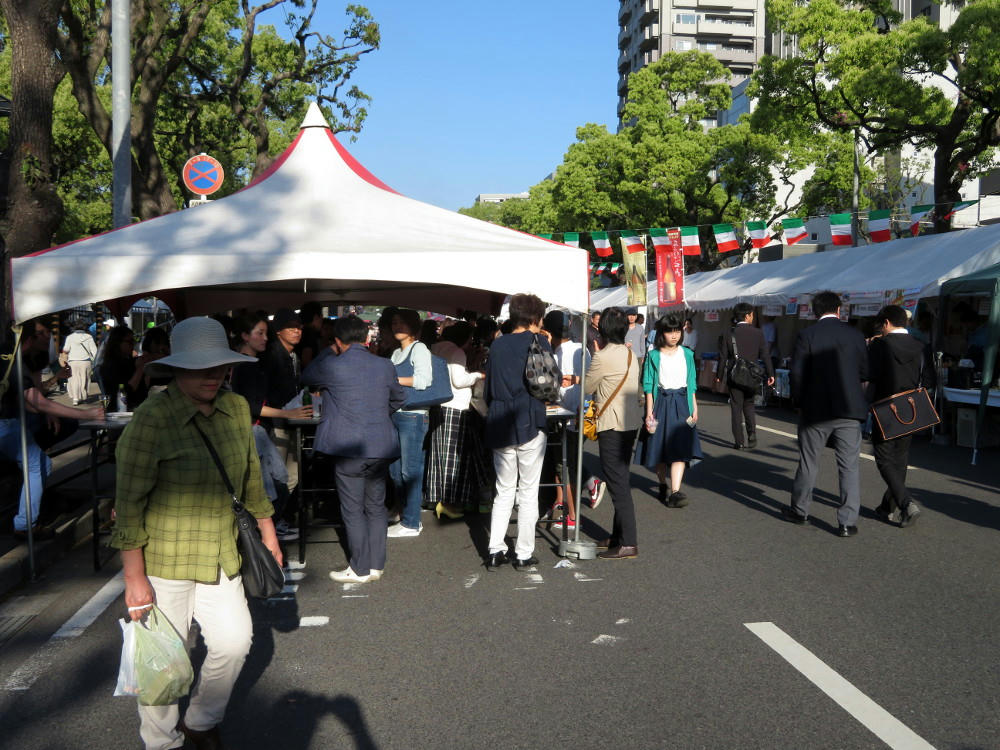 The tent on the left was the standing dining area. There were a lot of people out for the nice weather (the rain had stopped on Thursday).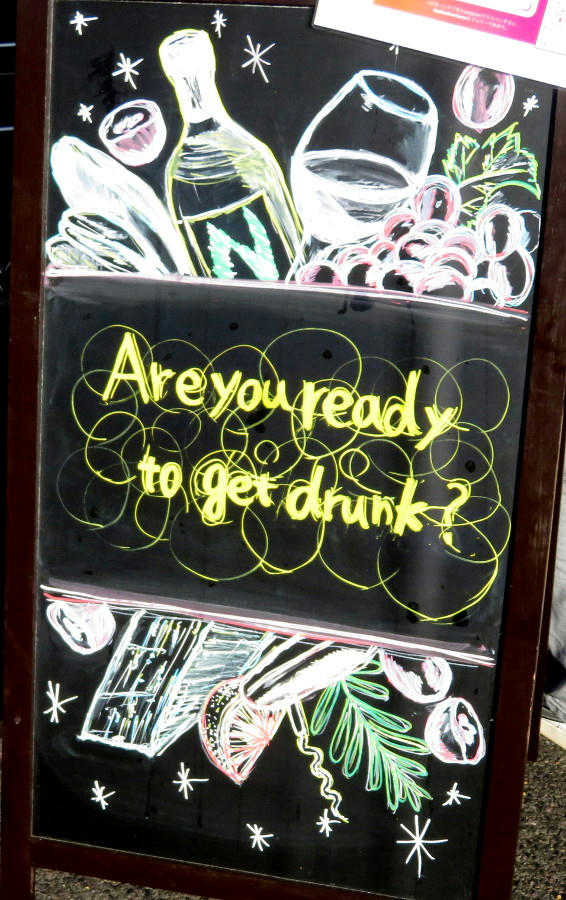 "Are you ready to get drunk?"
"No. I drove, and any amount of alcohol will cause me to lose my license in Japan. But, thanks for asking."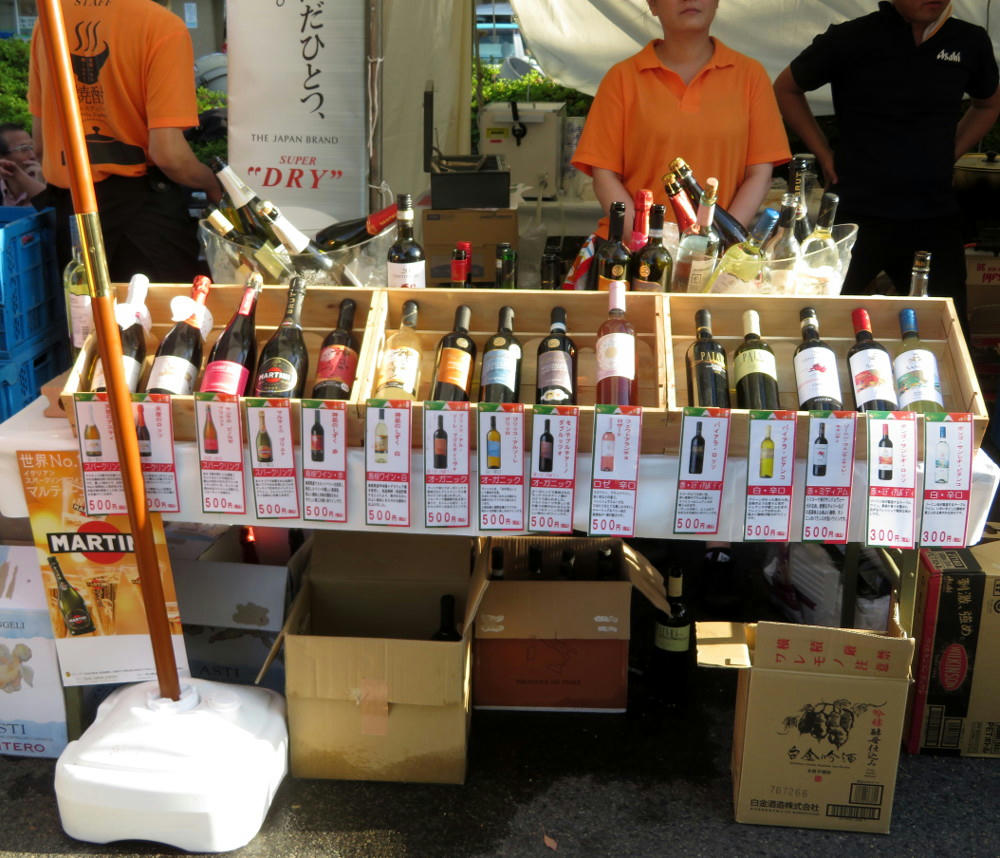 "I'll get something to take home."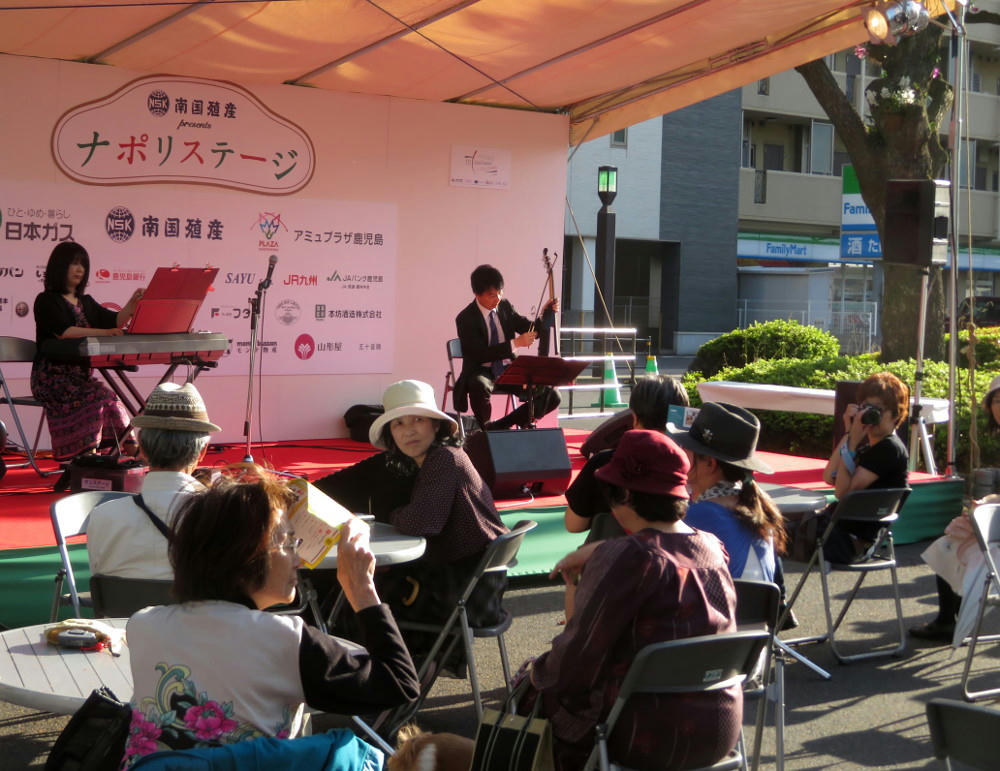 The big stage still had some live music, at least. Most of it was a classical take on other music styles. At one point, they did a violin medley version of Queen's "Bohemian Rhapsody" and "We Will Rock You," which was weird, and would have been blocked by Youtube's copyright filter if I'd tried recording and uploading it.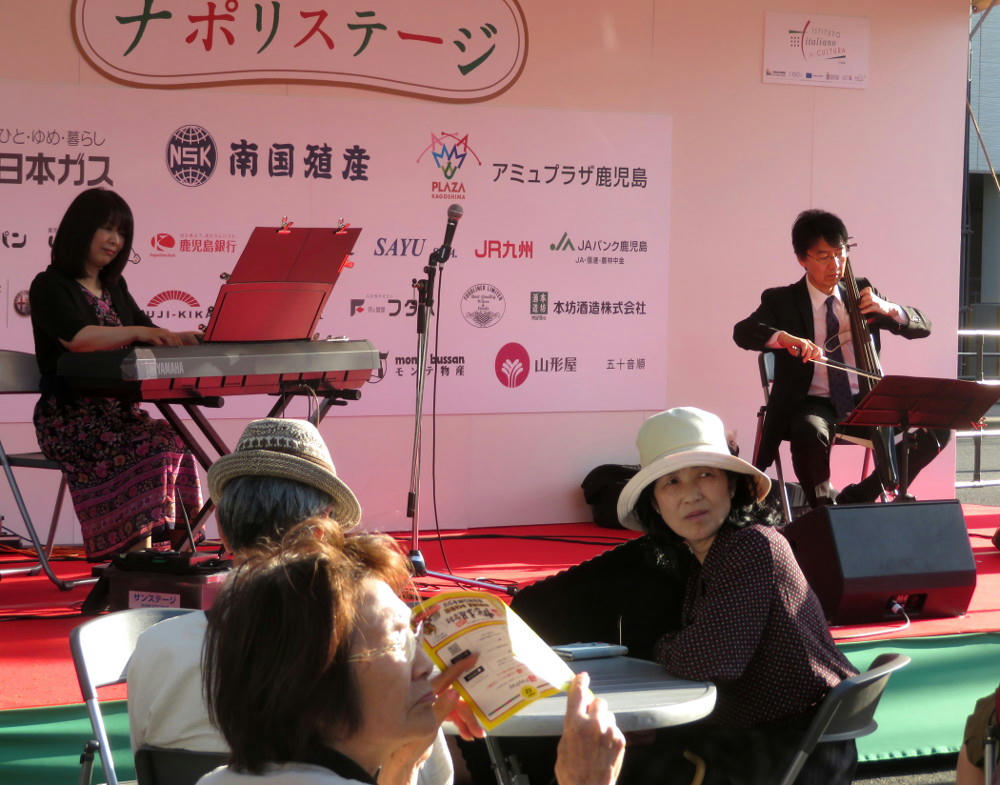 Nothing says "classical" like electronic pianos and cellos.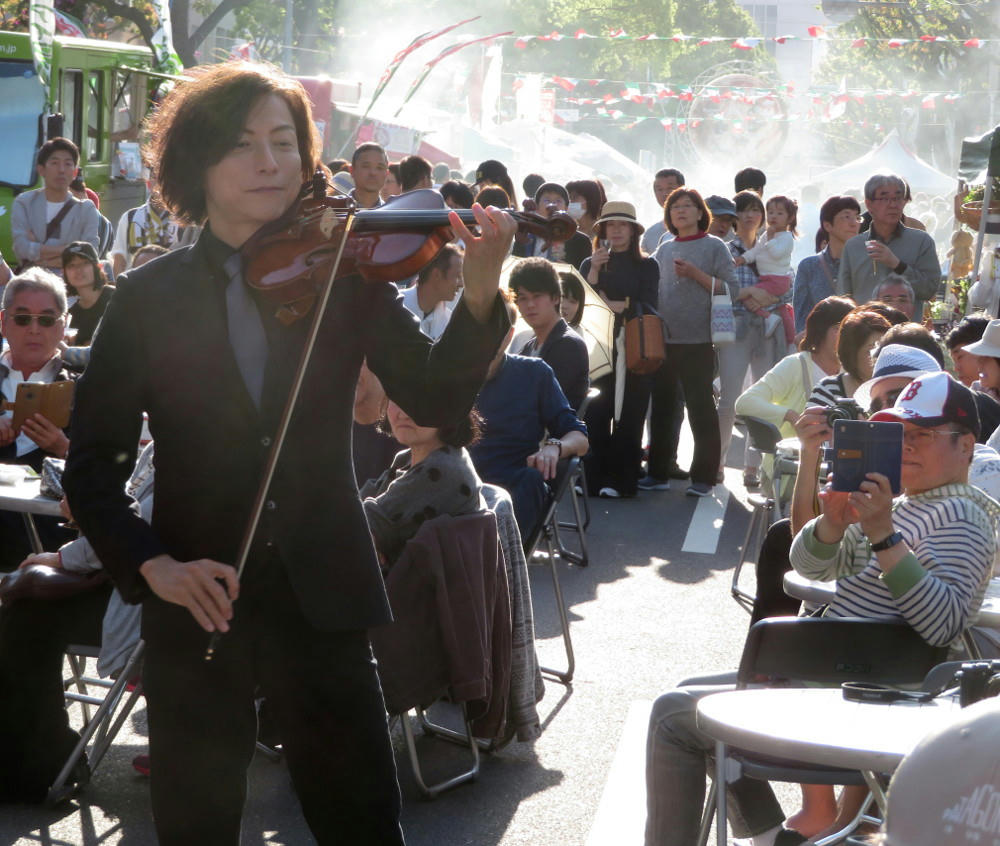 I forget this guy's name. I've seen him play at Napoli Douri festas for the last 3 years, and occasionally at other free events. He's good, and not quite as arrogant-looking as he's been in the past.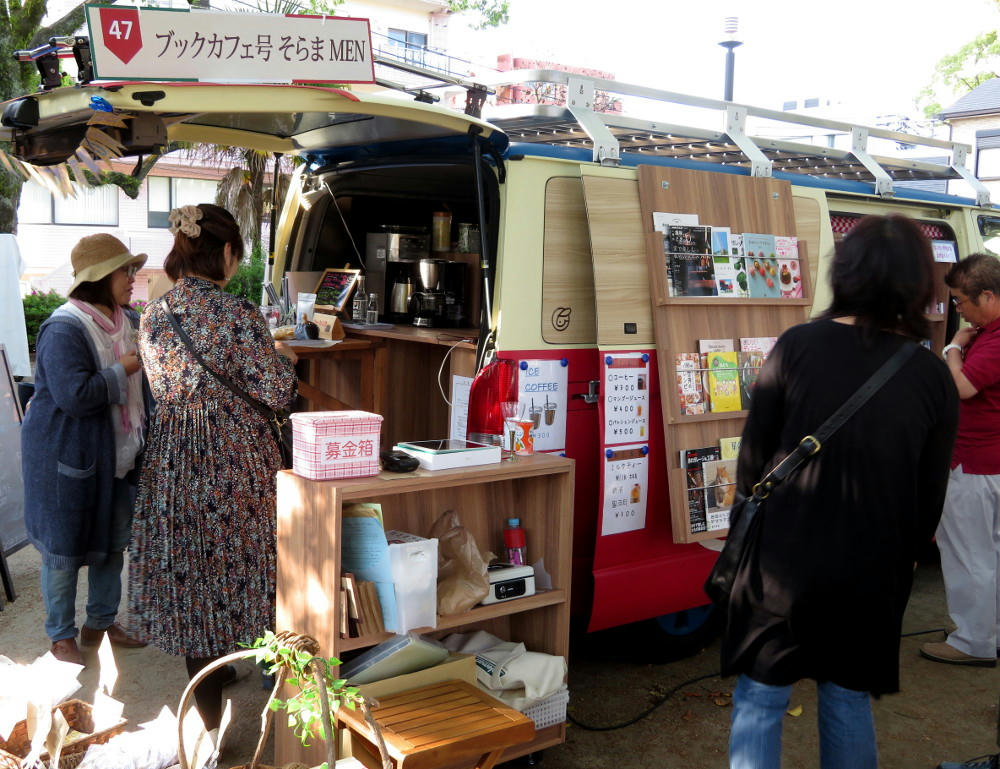 "Book Cafe Van."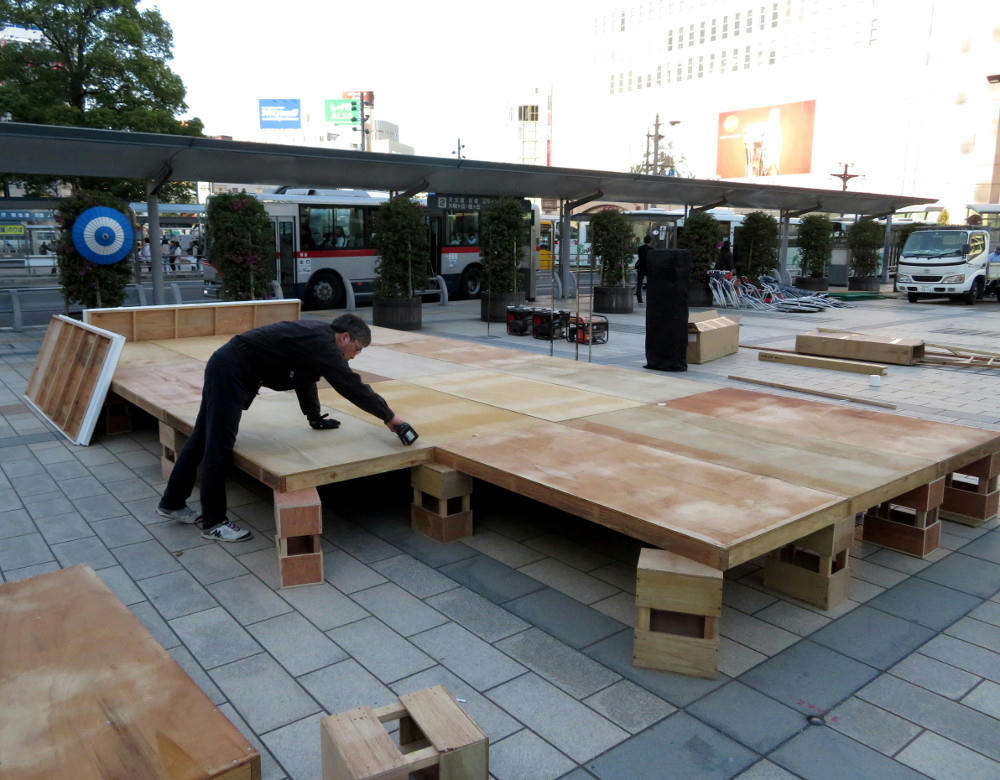 Amu Plaza co-hosted part of the event in the open space in front of the main train station, with 2 stages, a couple food and wine booths, and some crafts tables. The stage pictured here had been used by the gospel group Mozes earlier in the day (Mozes was the one at the flea market in Dolphin Port last weekend), but when I got here at about 6 PM, work crews were already tearing it down. The other stage was smaller, and only had 3-4 things scheduled each day (one of which was the violin player above, doing a solo act).
I don't mind missing most of Napoli Douri, but I do wish I could have taken a few more pictures of the musicians for the blog. That's ok - the thing I really do want to see is the Kagoshima Music Festa next weekend, and I have to start working on Saturdays again during that (the 10-day Golden Week holiday ends on Monday) Sigh.