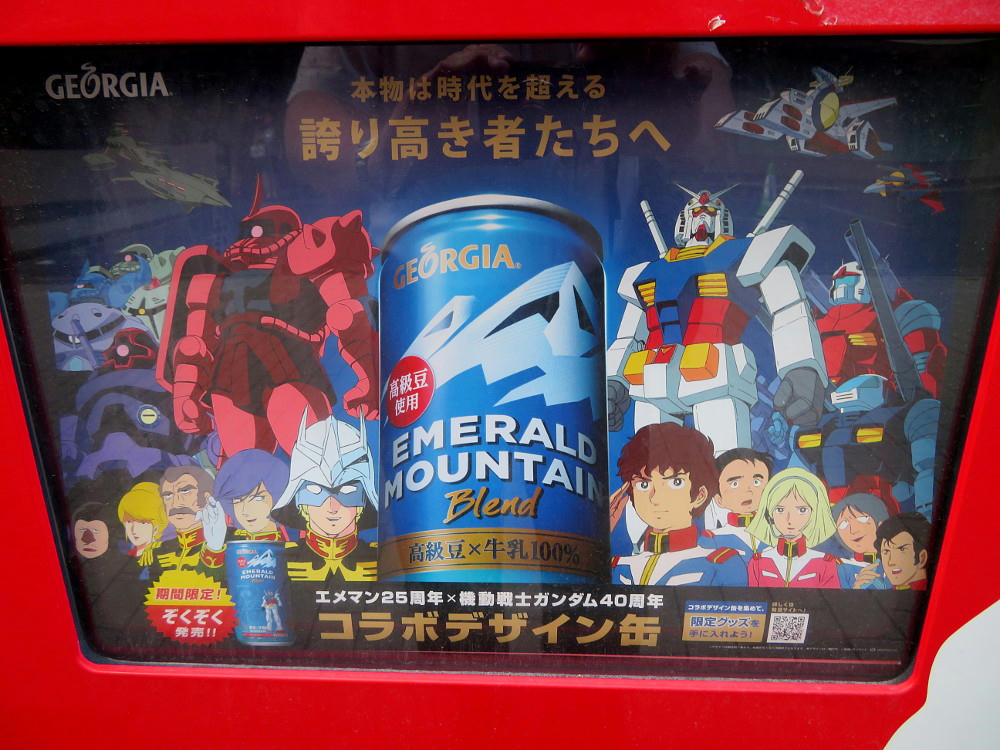 Georgia can coffee has tied up with Gundam to sell a limited-edition
Gundam Emerald Mountain can series
, for the 25th anniversary of the anime.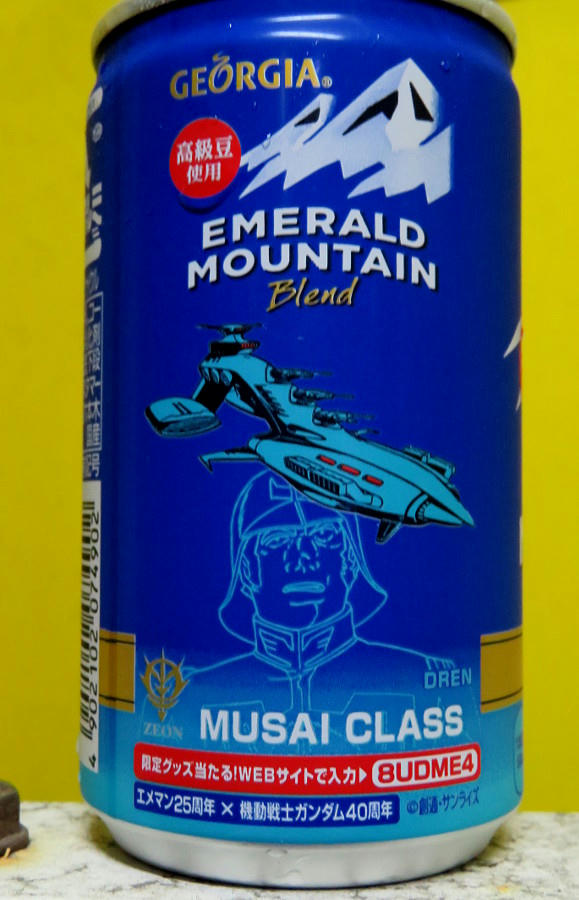 It's just this little artwork on the side of the can. If you have a smartphone, you can go to the Georgia website to get wallpapers of the can art. (I don't have a smartphone.) Of the 20-30 Coke vending machines I've found around the city, only two carry these cans, and it's only one slot in each machine. Not sure why it's such a small-scale campaign. Both machines sell the coffee for 100 yen per can, and it's not great coffee.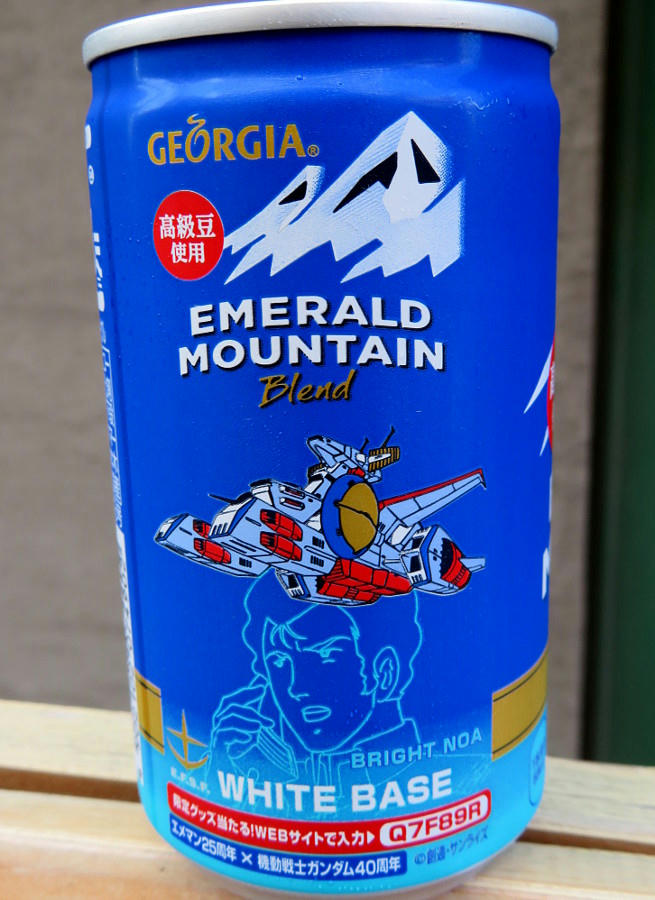 I'll probably stop buying it now.