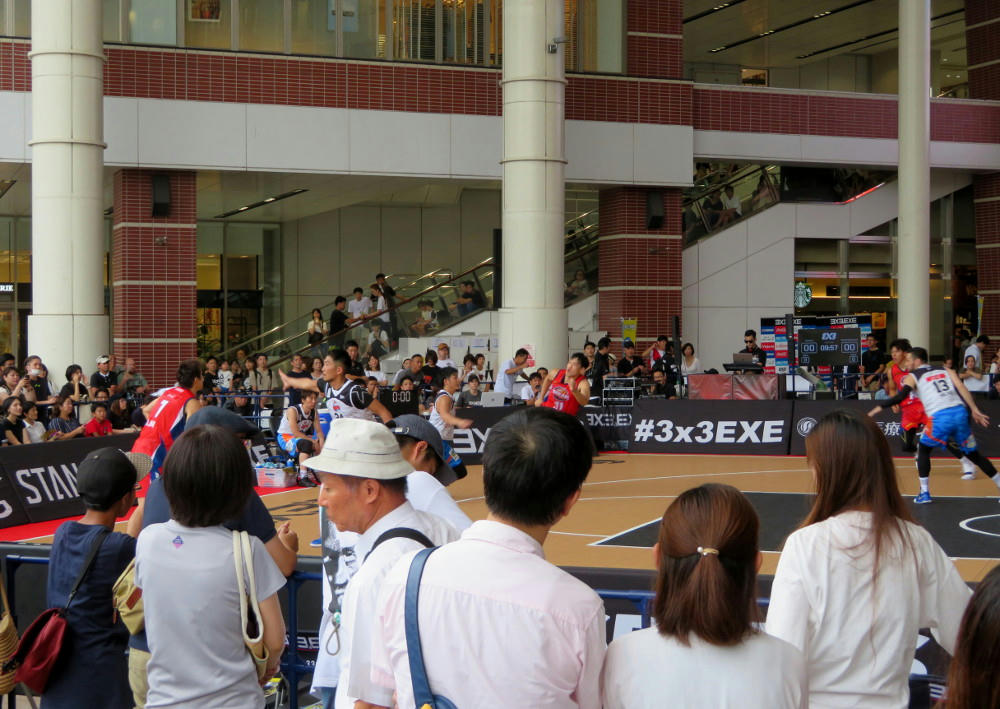 Ok, I wrote that on Saturday, Amu Plaza had their Kid's Challenge Fest on the big promenade, and the 3-on-3 basketball exhibition in the plaza in front of the train station. The fest had lots of children's activities, plus the live stage with the yosakoi dancing. I was really looking forward to more live entertainment when I went back up on Sunday, and I was thinking the b-ball thing would be just the one day to avoid the players from injuring themselves doing something stupid.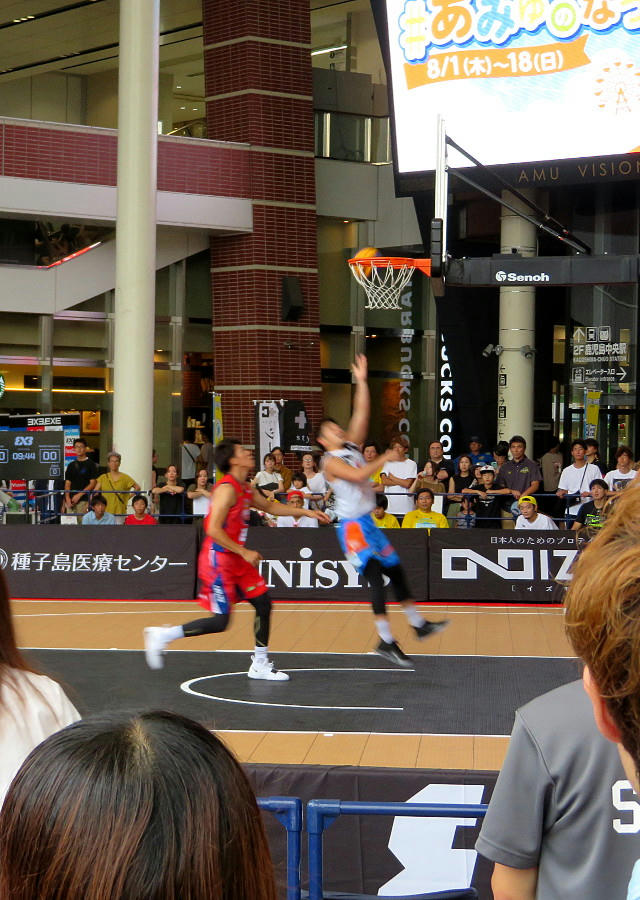 Imagine my disappointment when I got there and all of the tables, chairs, tents and the stage for the kid's challenge fest were gone, and the 3-on-3 was still running. I don't understand this country. Anyway, I spent part of the afternoon in Seattle's Best, drinking coffee and reading the last one of my cryptography books. The rest of the afternoon was spent food shopping, and working on the computer at home.
It wasn't anywhere near as nice a day as Saturday, with gray, overcast skies, but it wasn't quite as hot, either. Obon ends as I write this, and everything goes back to normal on Monday. Sigh.