Sorry for the missing posts the last couple of days. The keyboard died on my laptop. It's better now.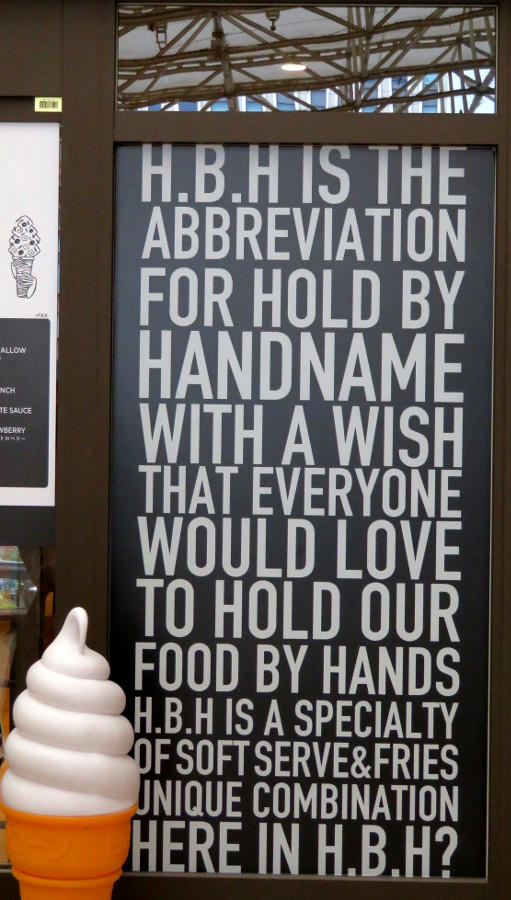 The Amu Plaza department store is connected to the main Kagoshima train station by a two-floor walkway that runs behind the big open plaza where a lot of events take place. There's one store front on the second floor of the walkway that has been used in the past for a Krispy Kreme donut shop, and a Tokyu Hands souvenir popup (temporary) shop. Right now, it's a HBH - soft-serve ice cream shop. The sign out front reads: "HBH is the abbreviation for Hold By Handname with a wish that everyone would love to hold our food by hands H.B.H. is a specialty of soft serve & fries unique combination Here in H.B.H?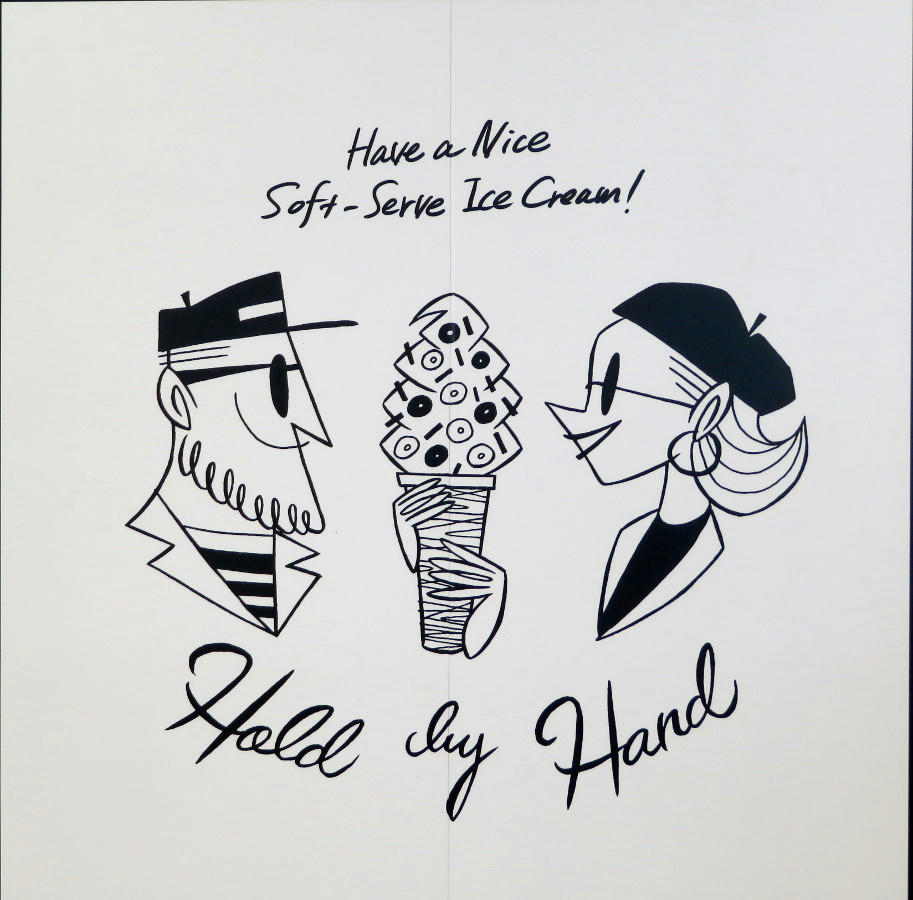 I wish I could identify the western comic strip these character designs were lifted from.