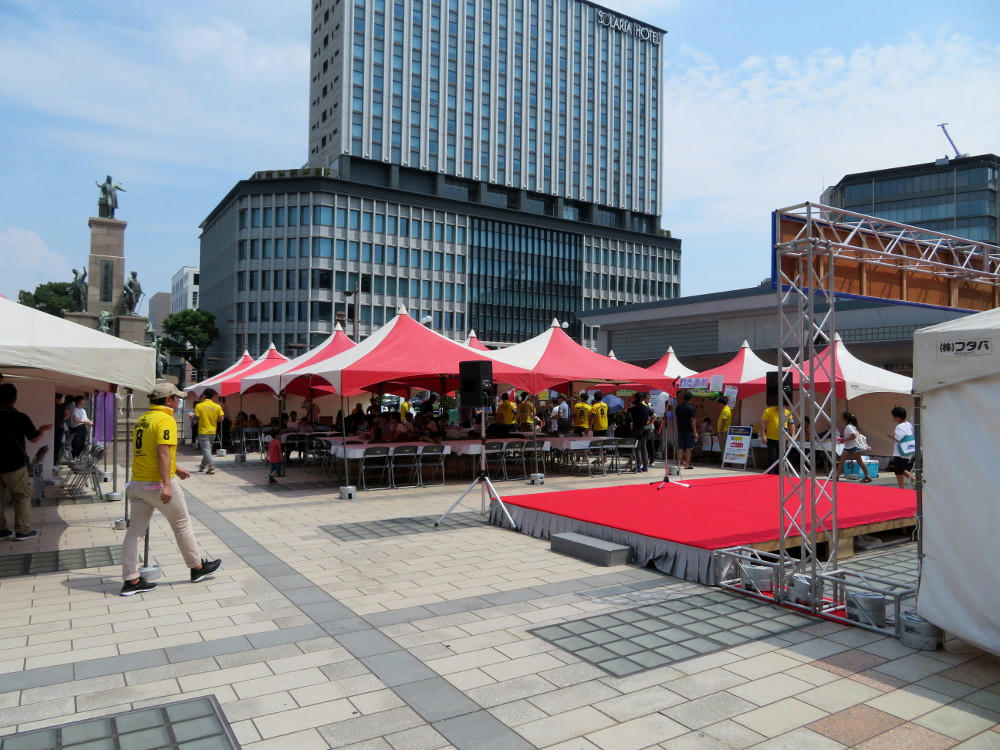 We're reaching the end of the Obon holiday period. Outside of the Bon Odori event on Aug. 8th, I haven't seen much in the way of real activities elsewhere around Tenmonkan or Amu Plaza. Mostly, it's been temporary play areas set up for kids. On Saturday, though, Amu Plaza had a "Kids Challenge Festa" on the promenade in front of the big statue. This consisted of some interactive activities, and a table selling shaved ice desserts (kakigori), which was good, because we finally had clear skies and temps in the 90s.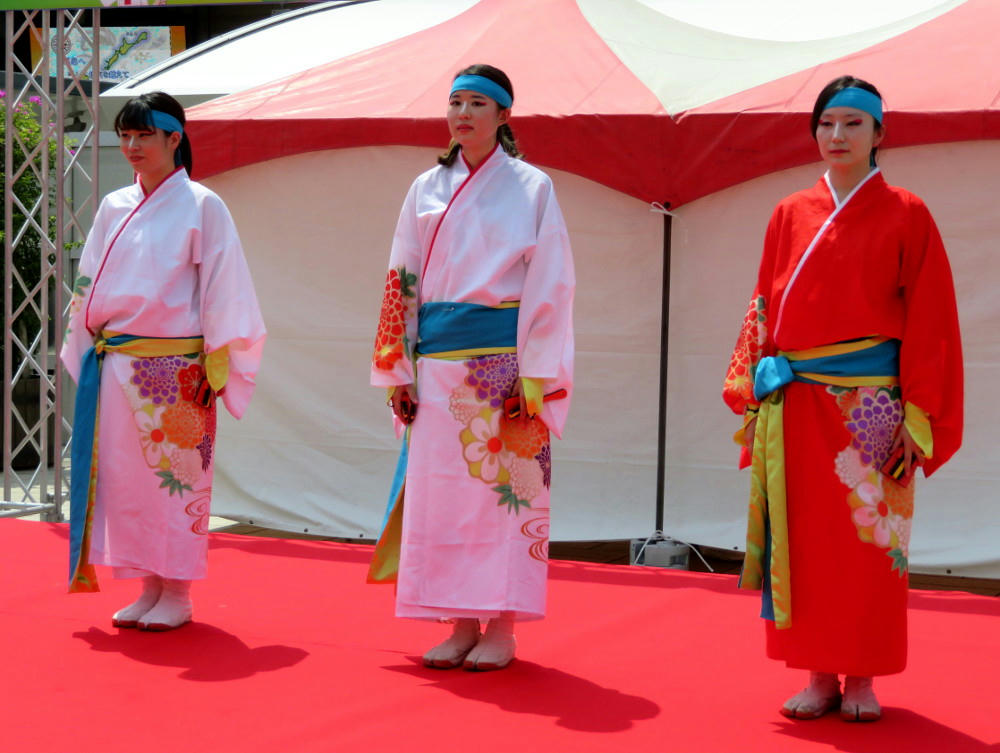 There was also a stage, but no schedule. At about 1:30, they had three dances by a yosakoi dance group from Satsuma Sendai (video below). The stage was a bit small for them, and they occasionally ran into each other. And, at the end, they were sweating hard. Still, it was fun to watch.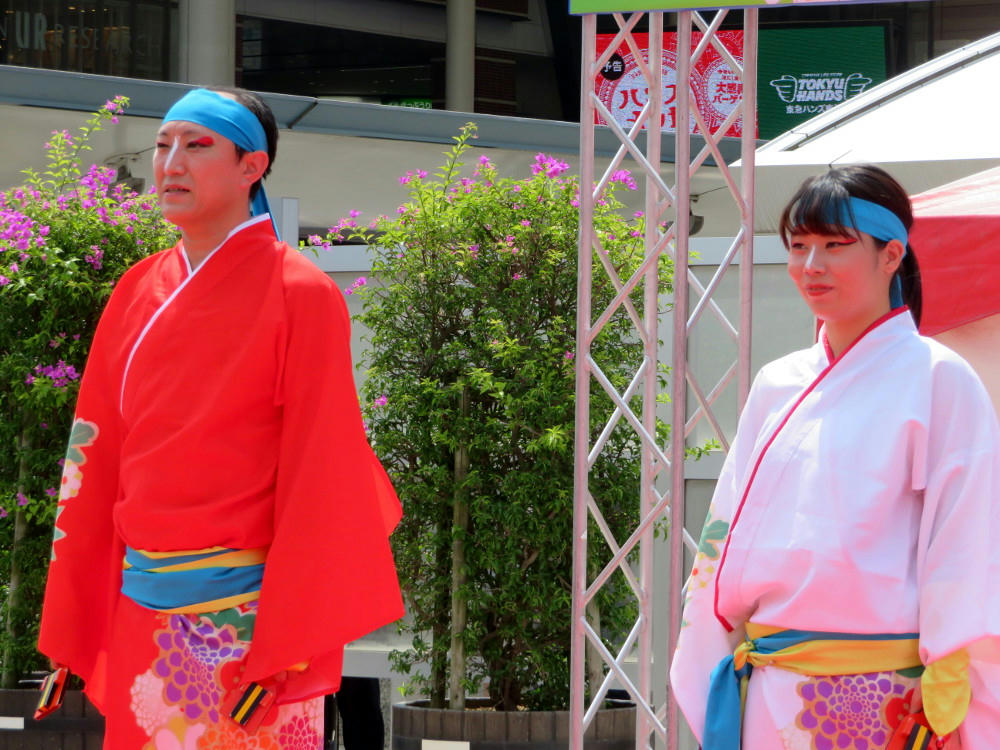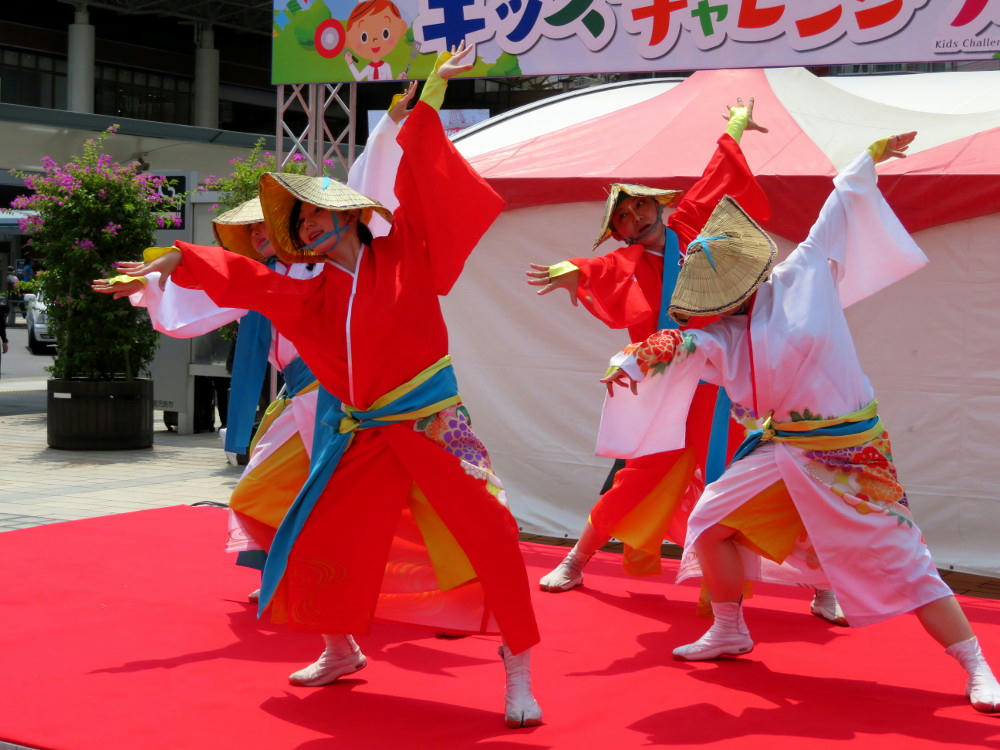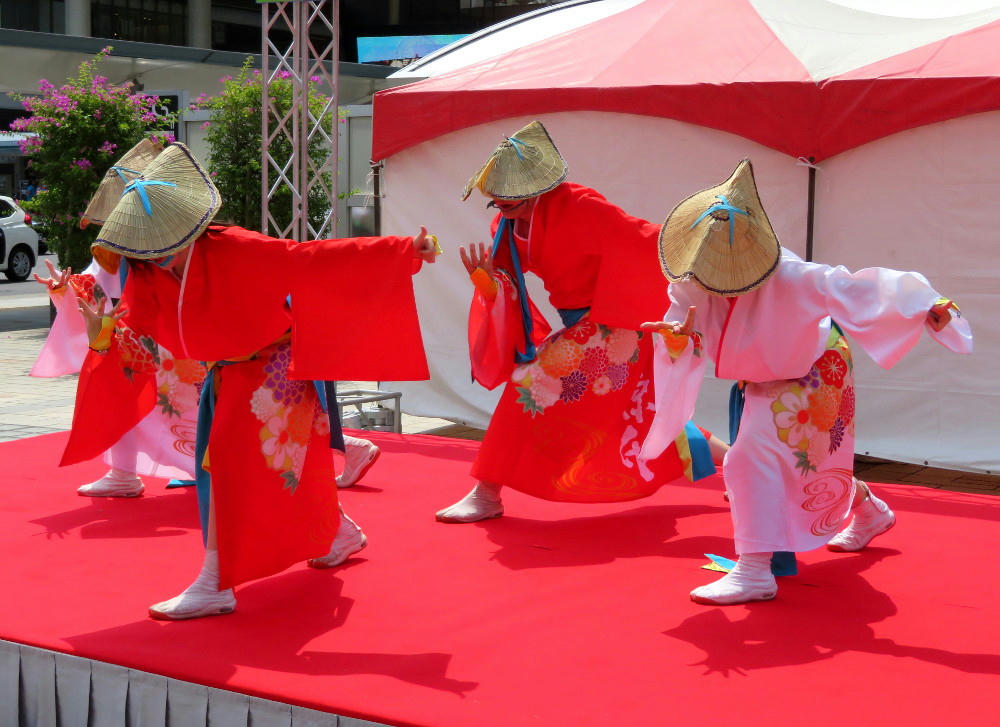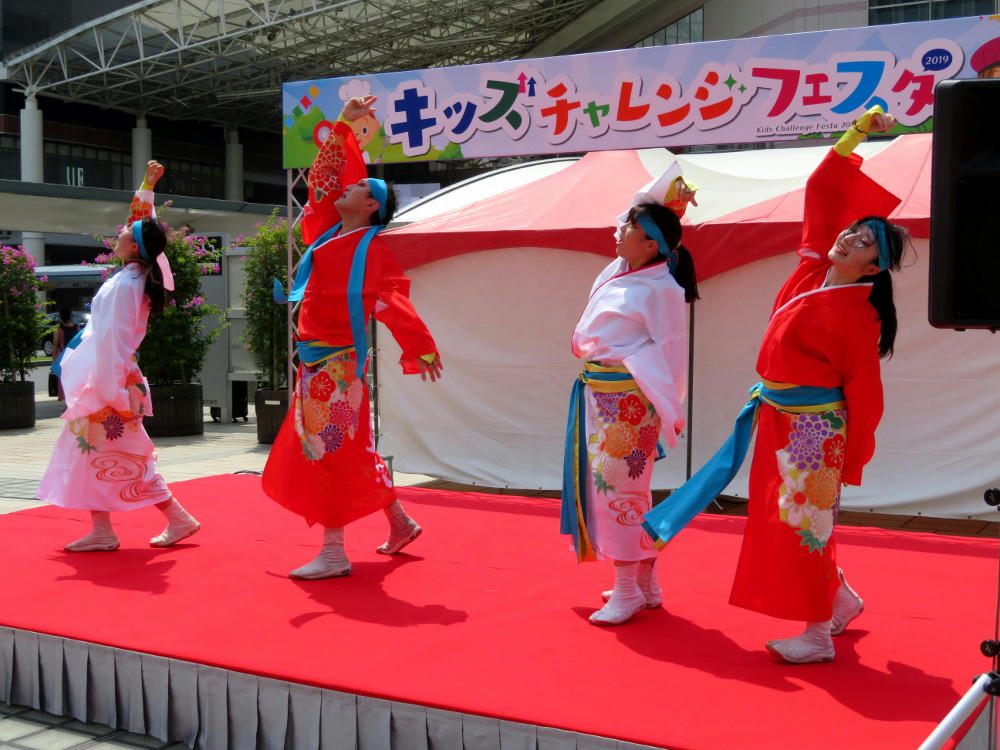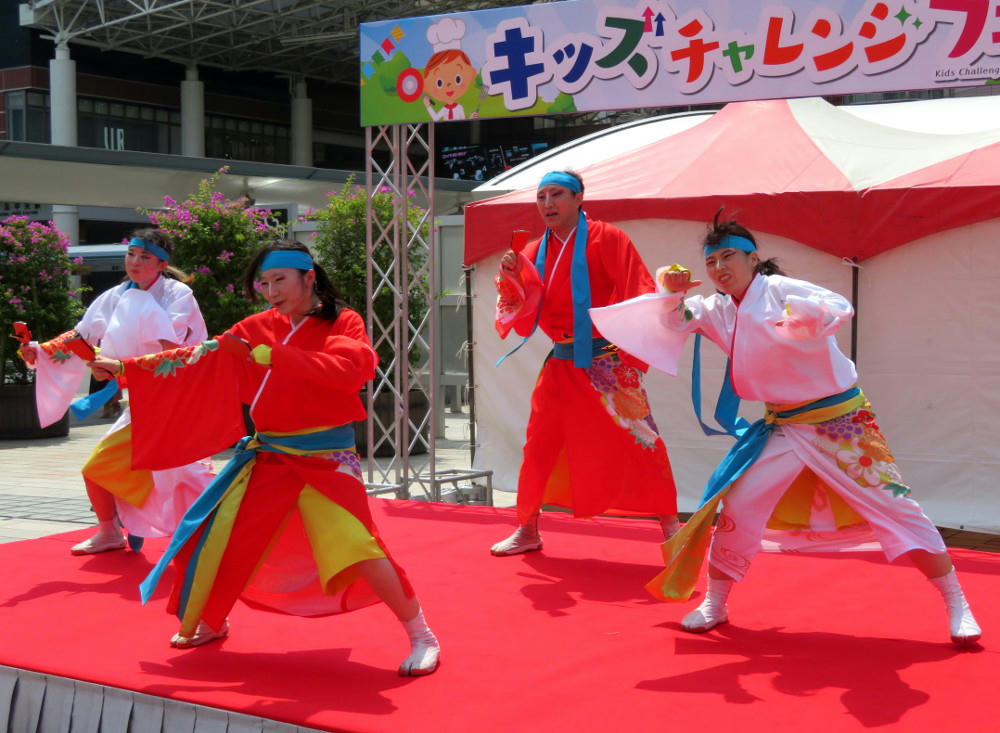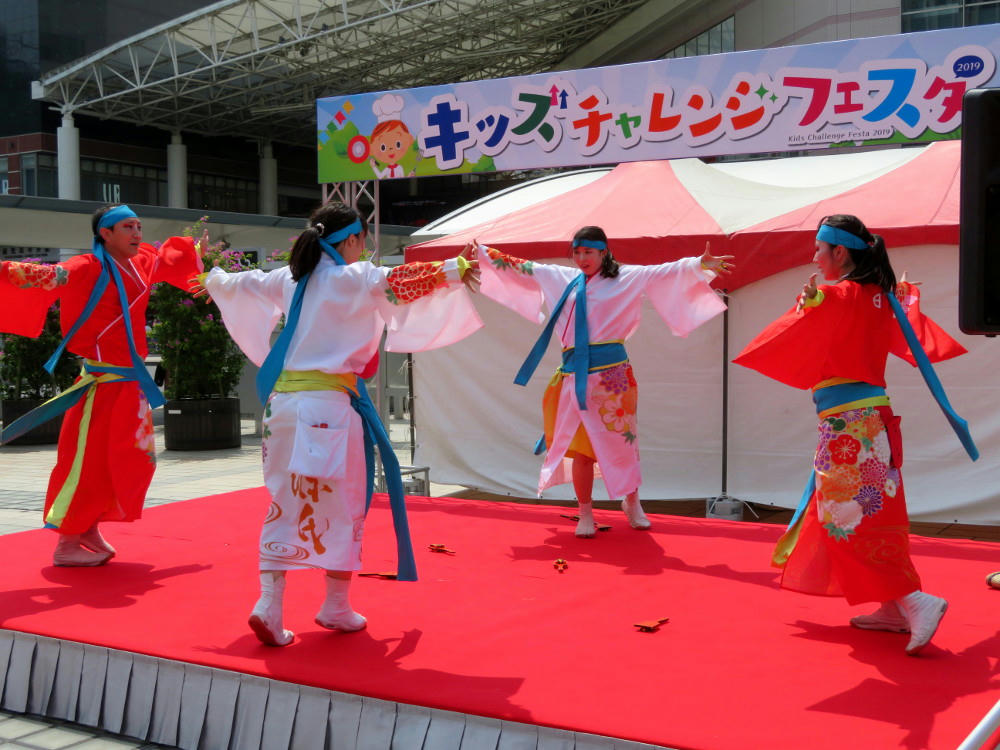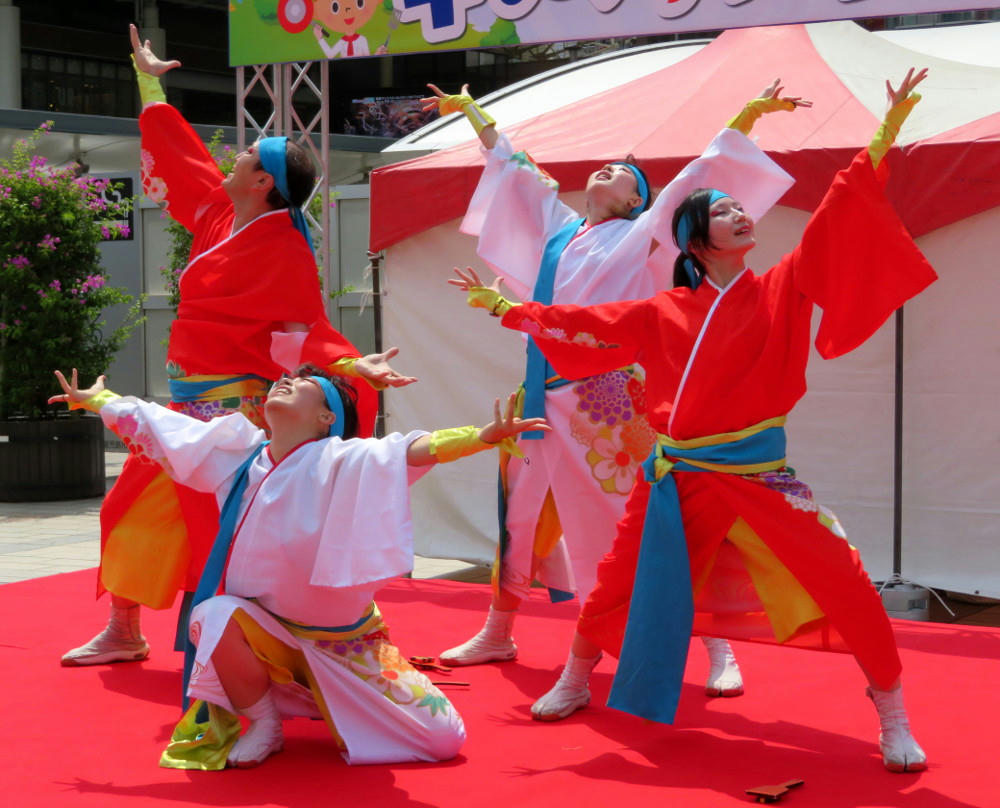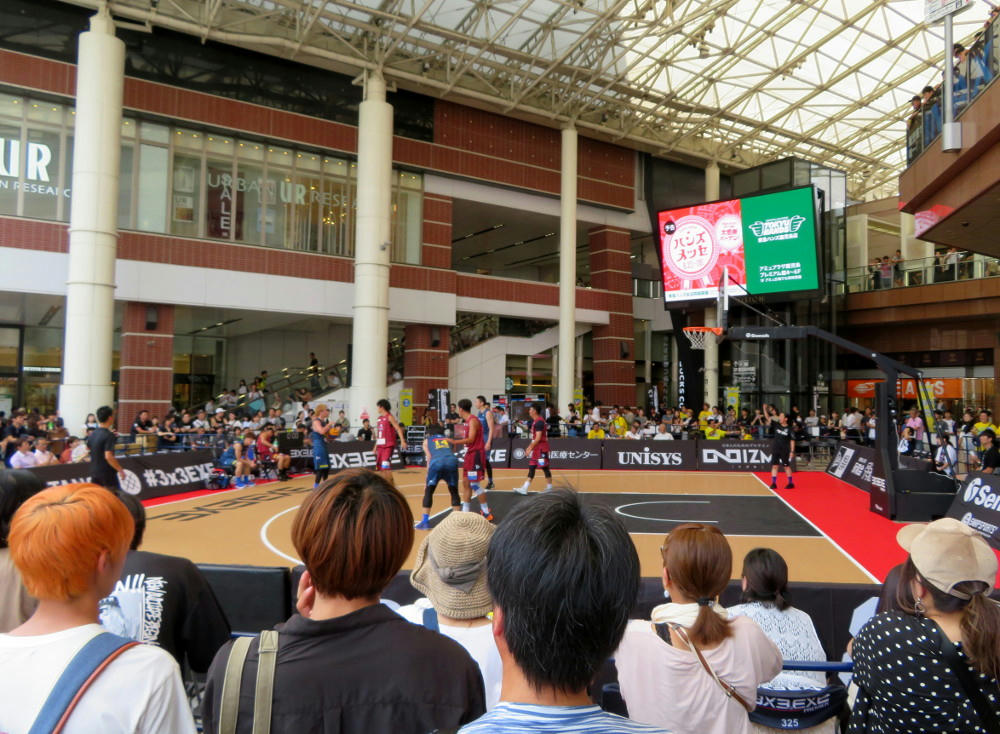 Over in front of the station itself, there was an exhibition 3-on-3 basketball game featuring a few of the pro players from the Kagoshima team.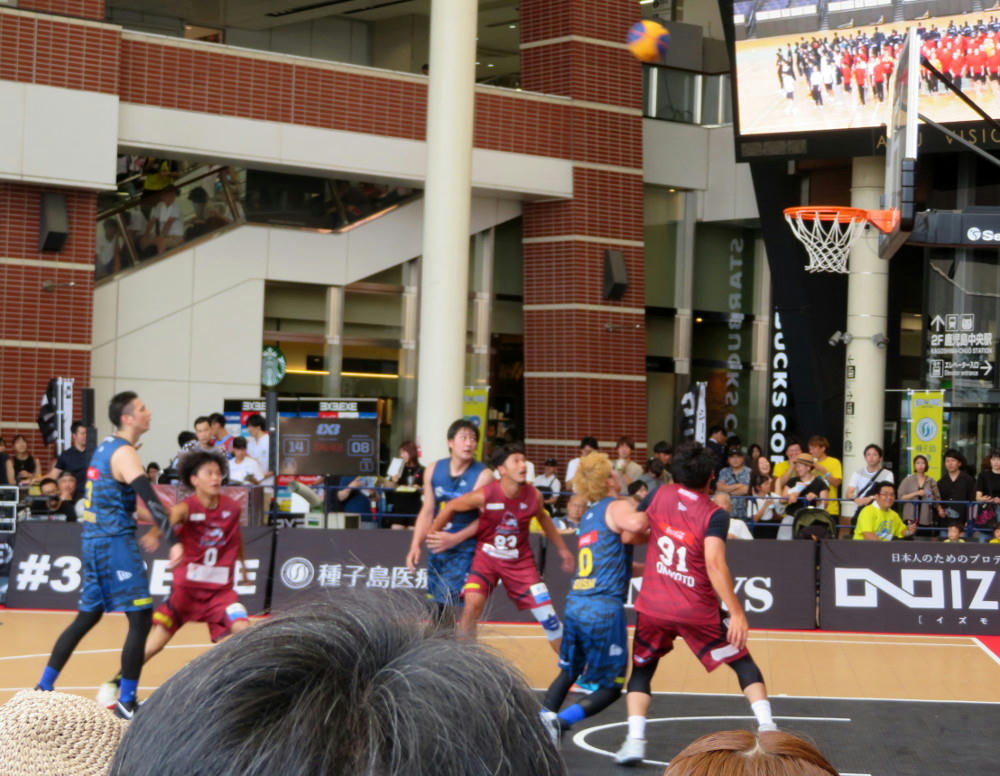 I guess it was fun for anyone that likes pro sports.
I had to do shopping for the week, so I left after a little while, but I may be back on Sunday to see what else is going on.
Direct youtube link