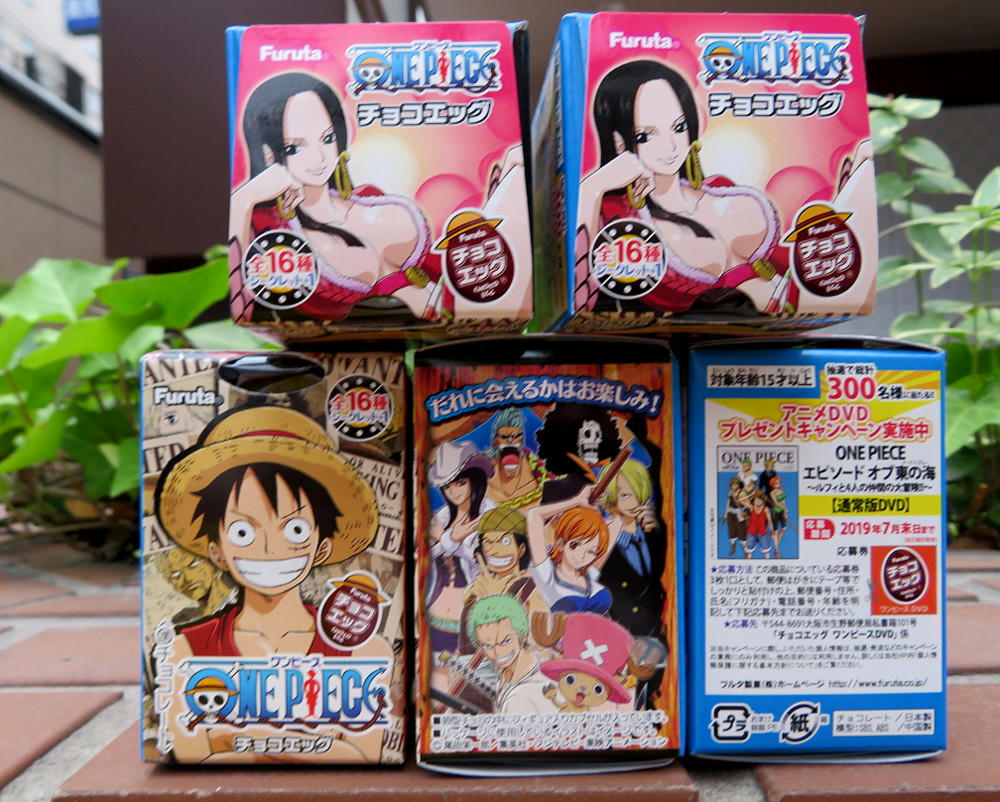 Don Quixote (Donkey), still has their chocolate egg toys for
Mario
and
Doraemon
(179 yen each, about $1.70 USD). One day, I was standing at the checkout register when I noticed another customer had several boxes for a
One Piece
egg line. I went around the snacks and candy section looking for the display, but couldn't find it. The next day, I had to do some more shopping there, and I tried again. This time, I tracked it down, tucked off to the side next to the refrigerator case, where no one goes. More surprisingly, the eggs were 149 yen each. I bought 5 for the blog, partly because I like the chocolate.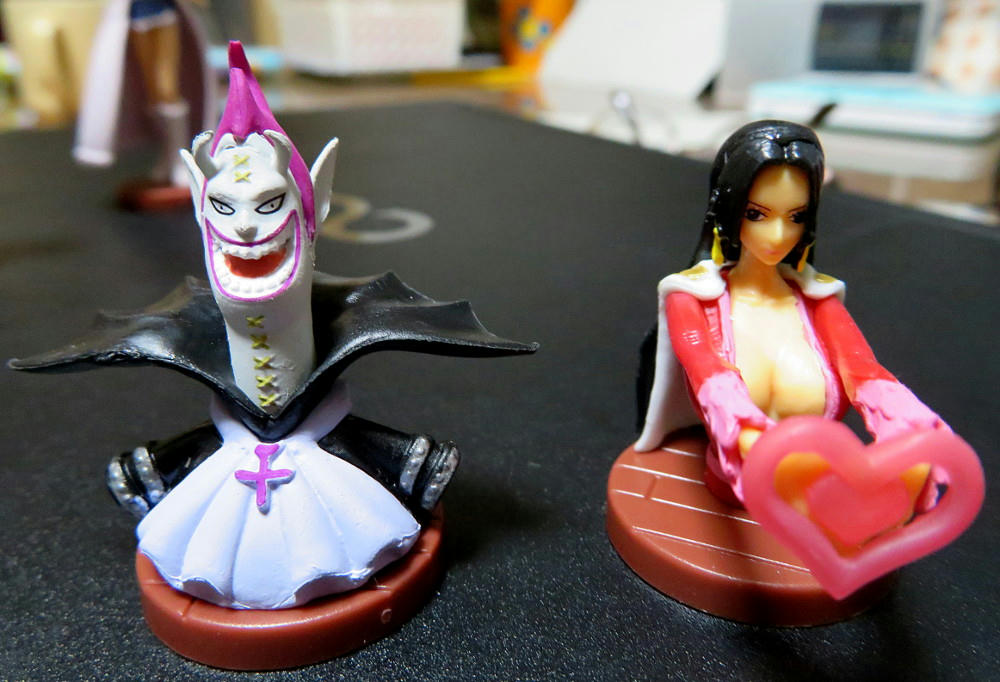 They stand between 2" and 3" tall, and are very highly detailed for the price. In fact, they're a lot better than anything from the Mario or Doraemon eggs, so I don't understand why they're cheaper, and not promoted more at the store.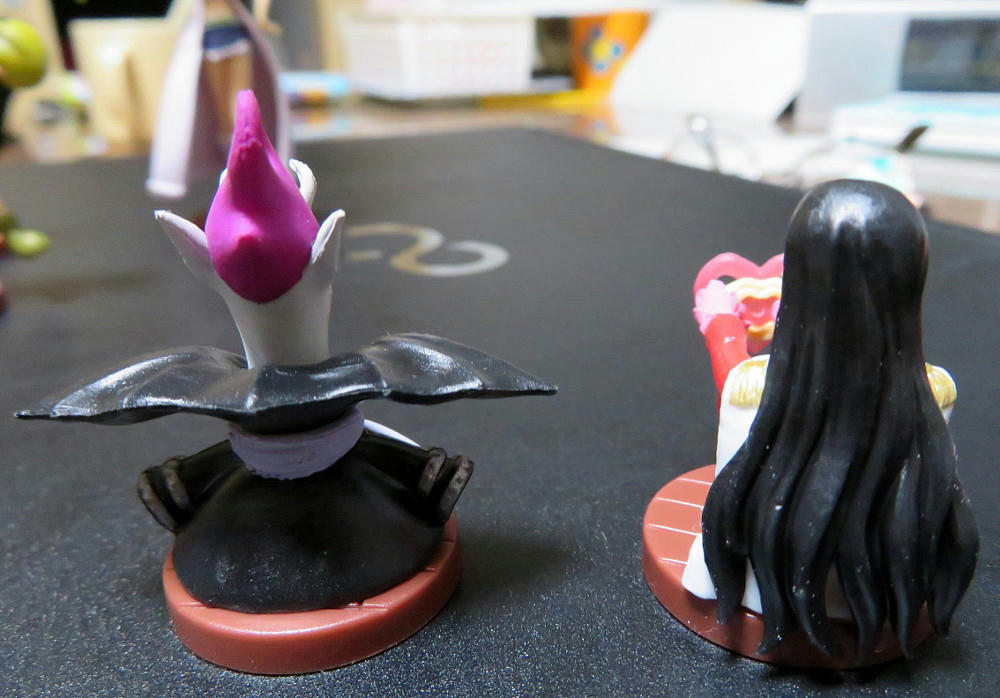 The paint does flake off a bit from one or two of the figures, but not so much as to be a real problem. There are 16 regular figures in the series, plus one secret character.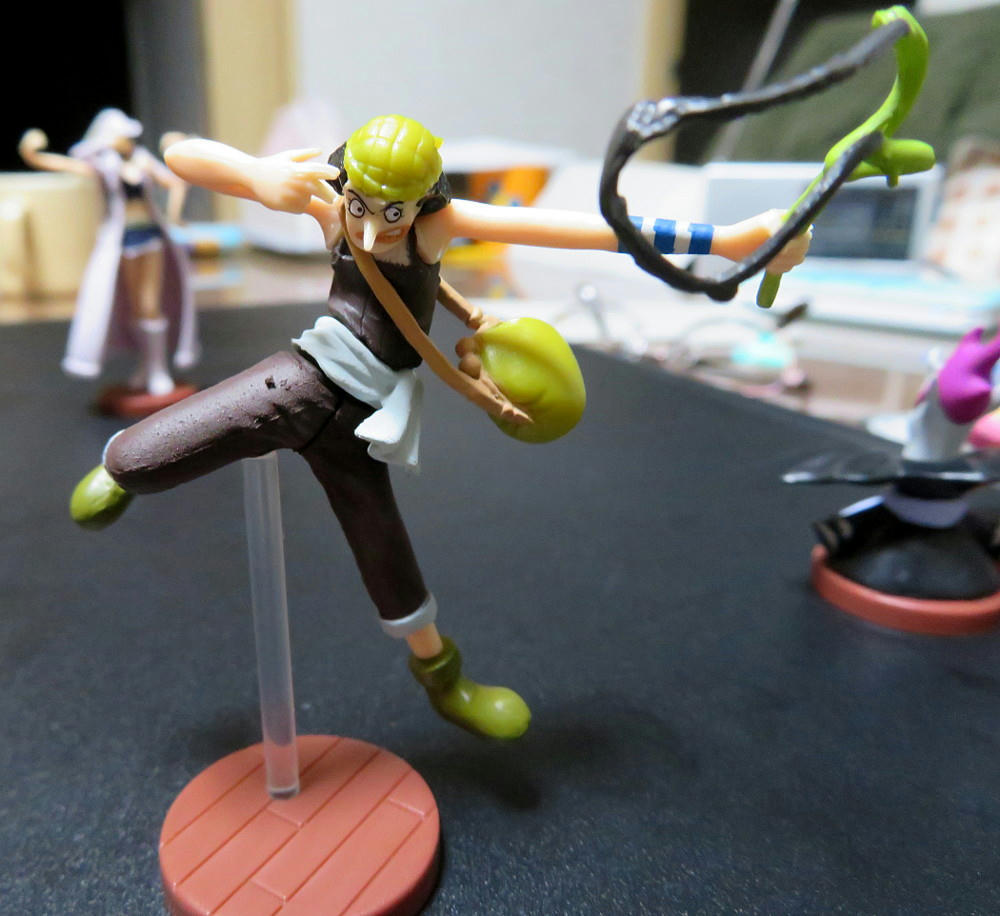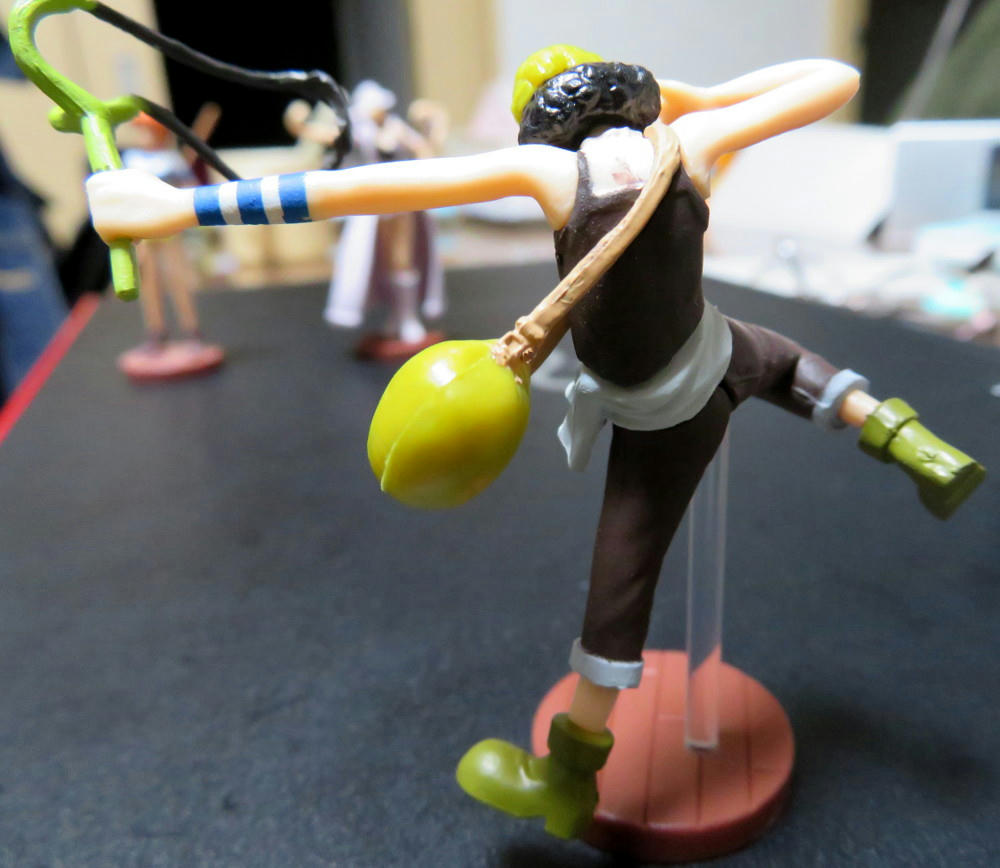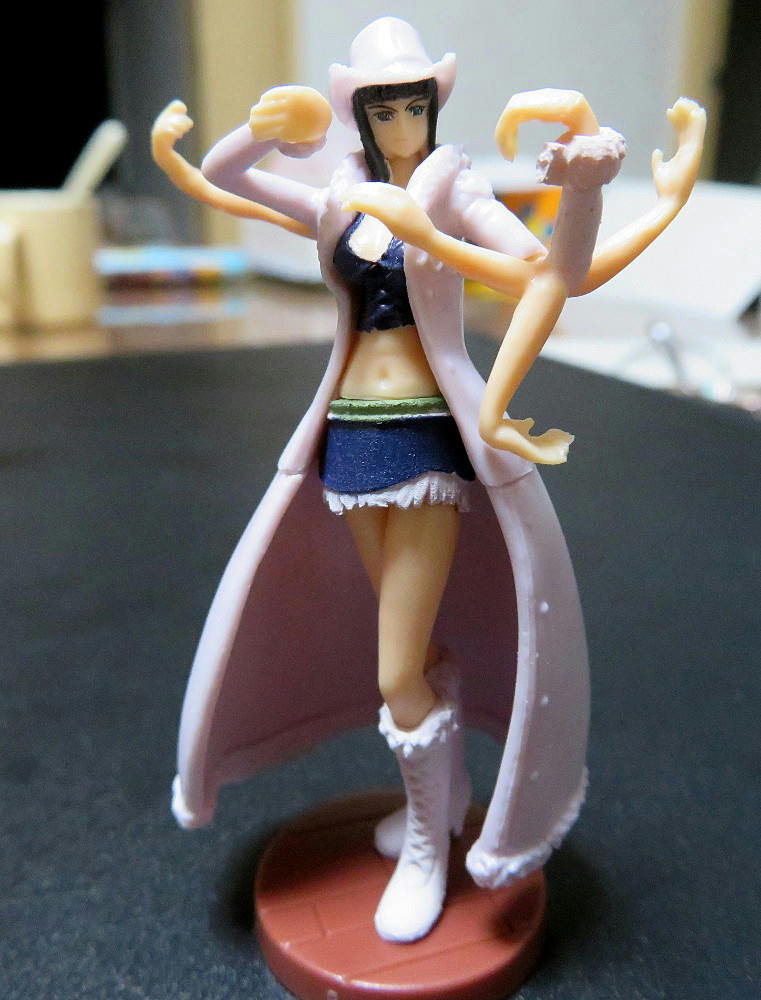 Not all of the pieces stick together well, and it may be a good idea to use a little glue if you plan on handling them much.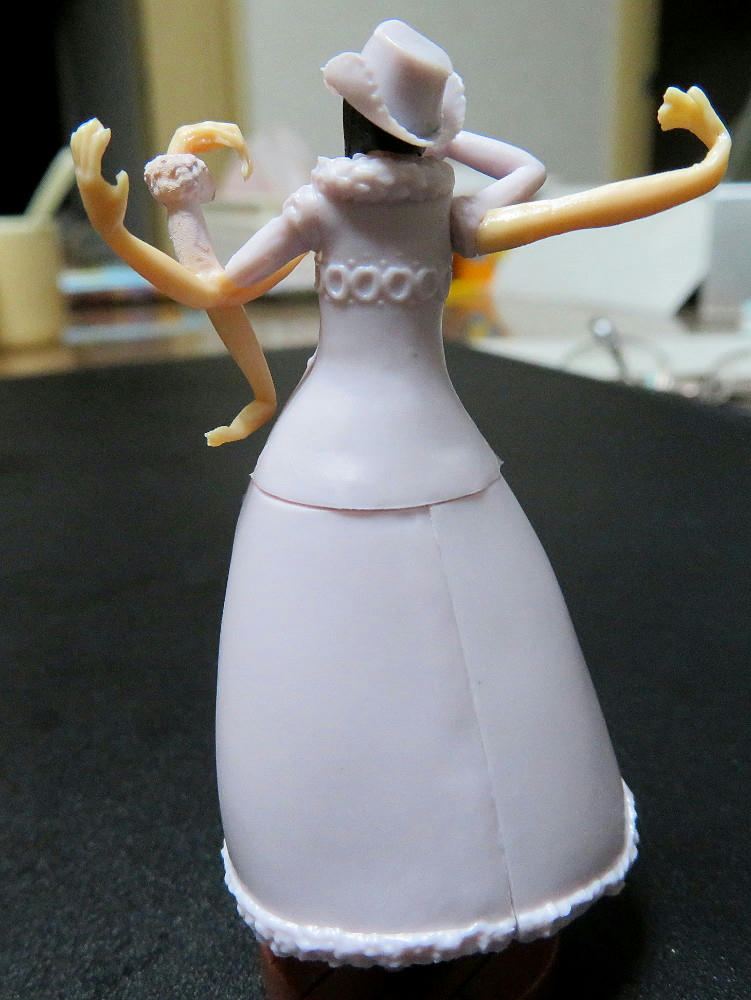 The back of the coat is especially vulnerable to falling off.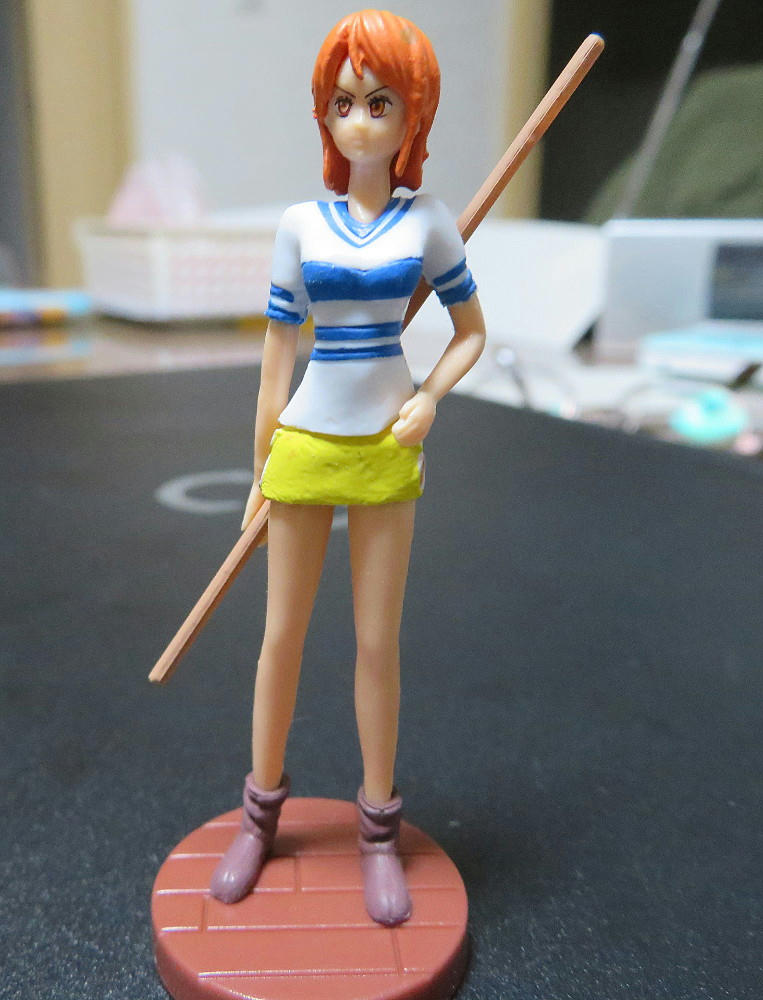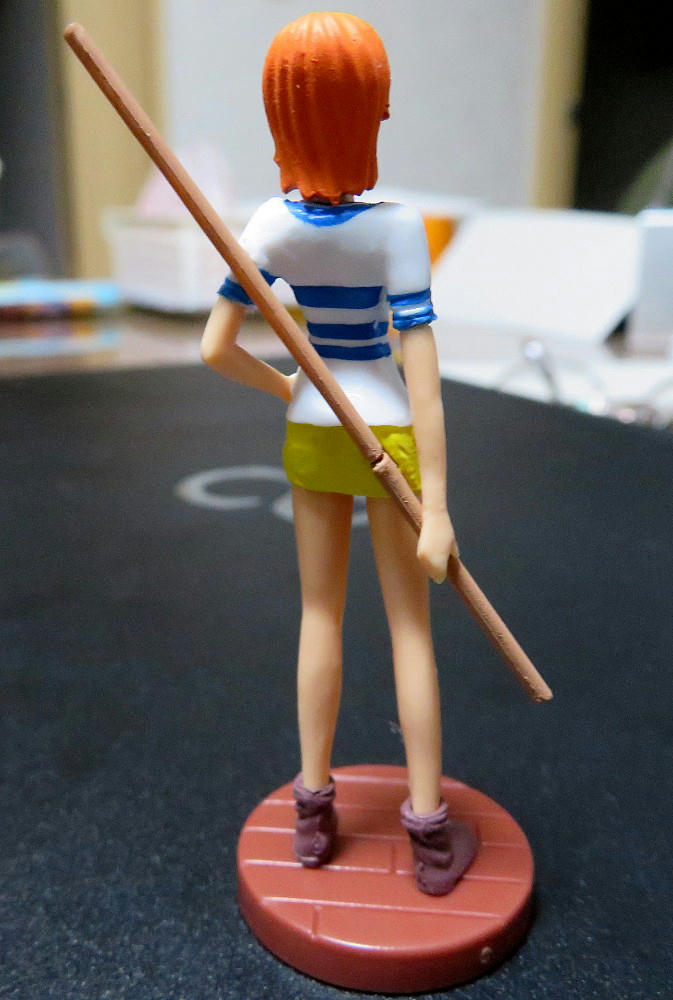 I'm not a big
One Piece
fan, so I was originally just satisfied with getting these 5 figures, with no duplicates, and showing them off to a few of my students that like the TV anime. But, I went back to Donkey for more shopping again, and discovered the price had been dropped to 100 yen each. Sigh.