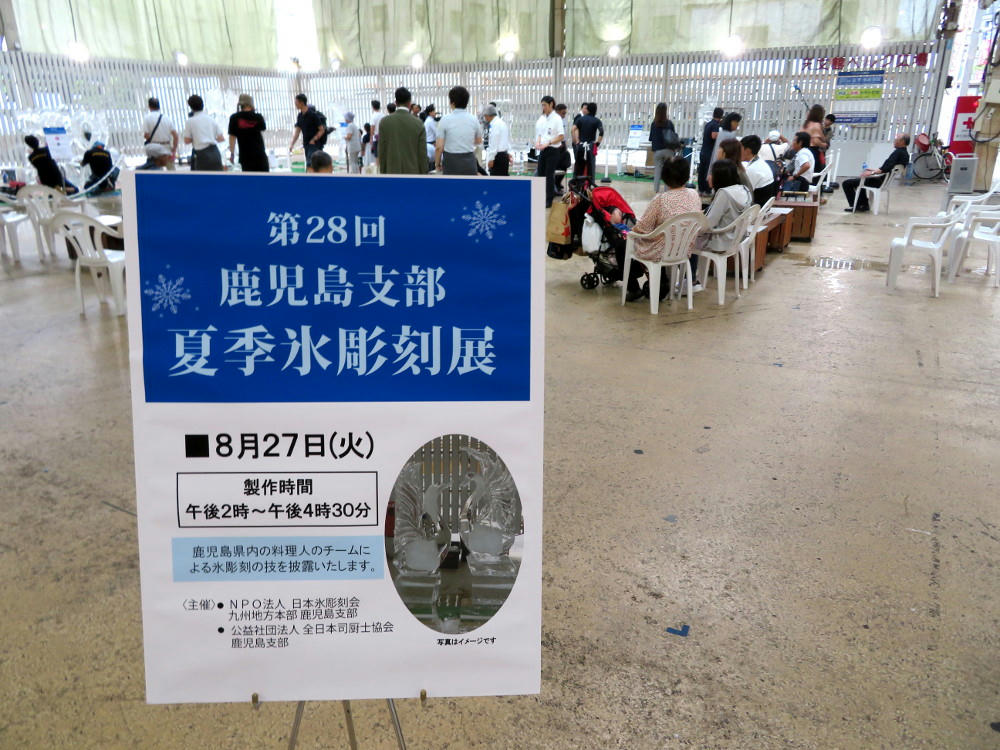 I was walking through Tenmonkan on my way to the English school Tuesday afternoon when I happened on the Summer Ice Carving contest.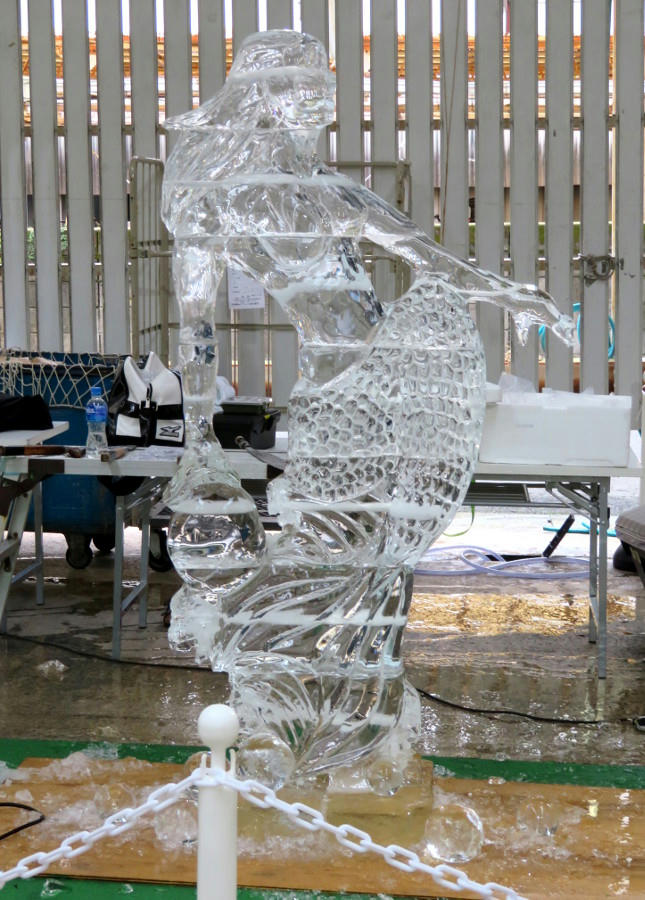 (Mermaid)
There were only 5 entrants, but a reporter from BTS TV was there to cover a bit of the activities. Mostly, he just stood in front of one of the carvings and tried to make himself heard over the roar of the carving tools. Very silly. The carvings were positioned in such a way as to look like transparent glass, so they didn't photograph well.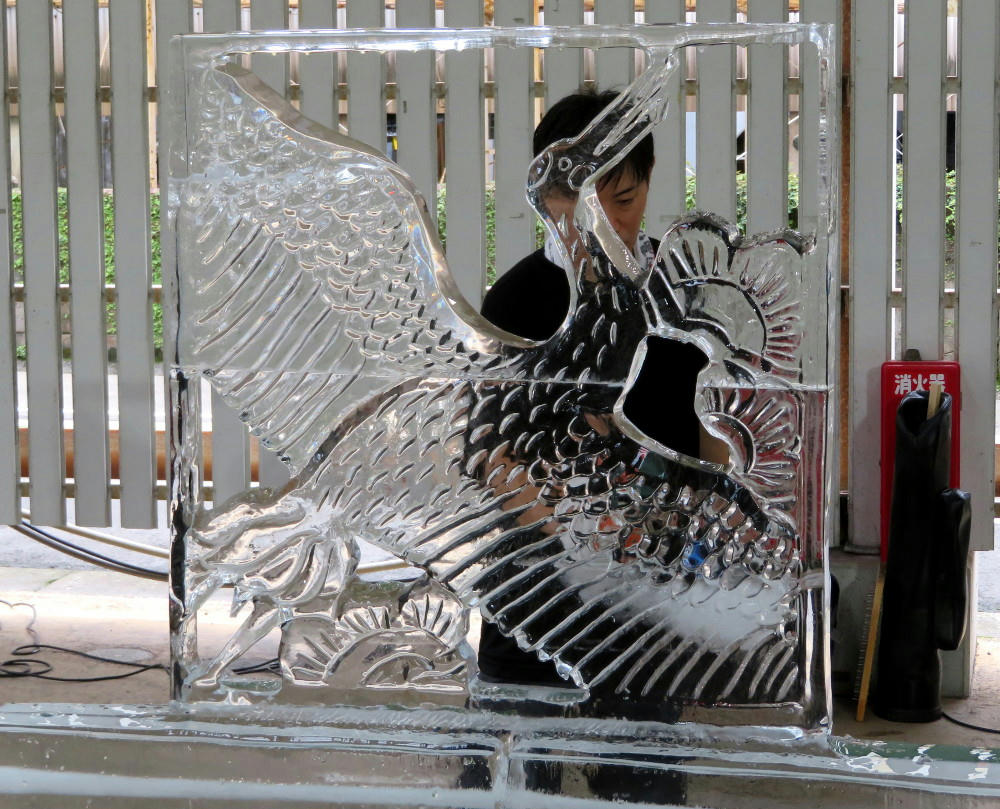 (Crane)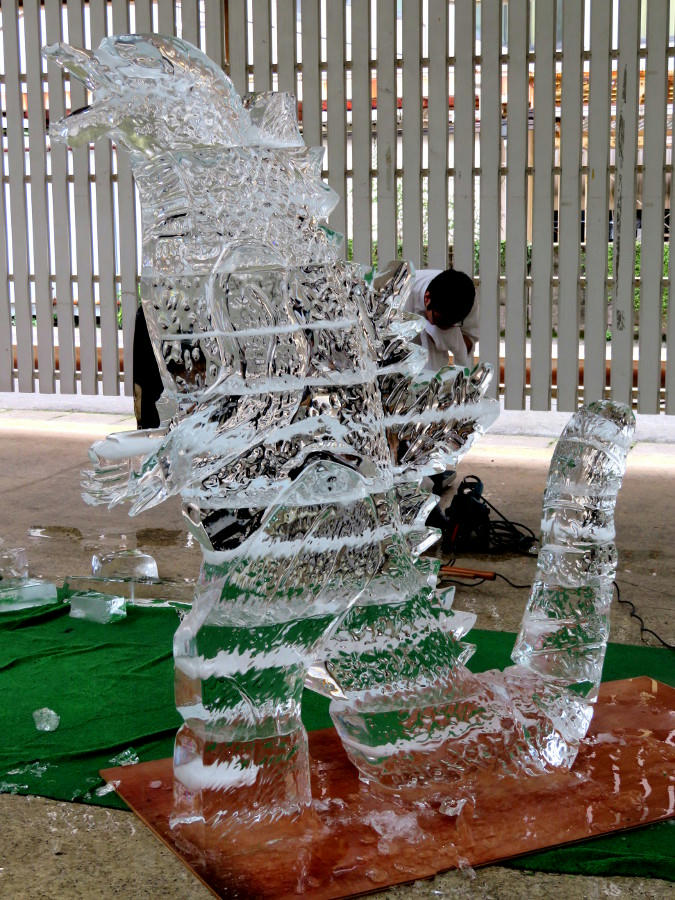 (Godzilla with a porpoise nose)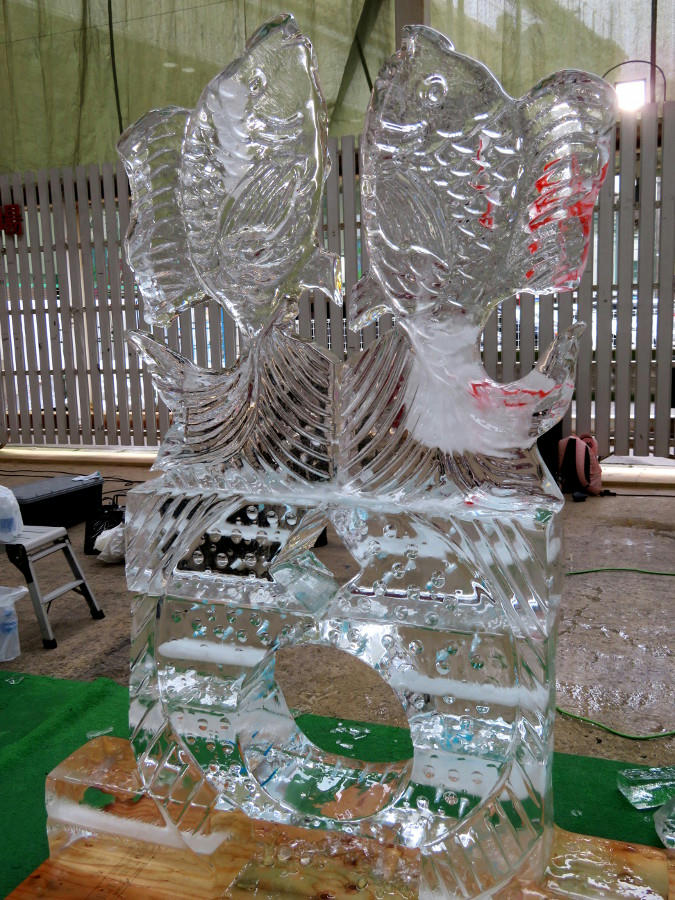 (Pisces)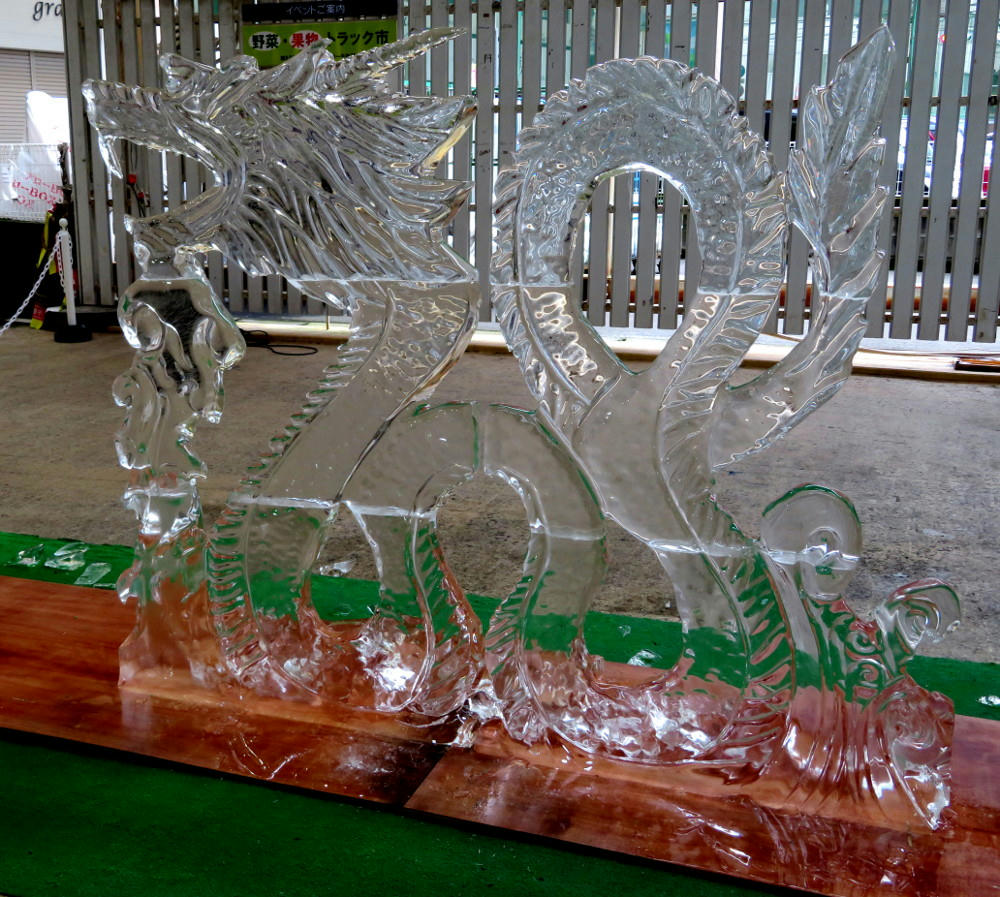 (Dragon)
I got out of the school at 9 PM. At that point, everyone had left, the lights had been turned off, and the area cordoned off to keep anyone from touching the sculptures. The ice was still there, and had only partly melted away. I was surprised that no one had toppled them.