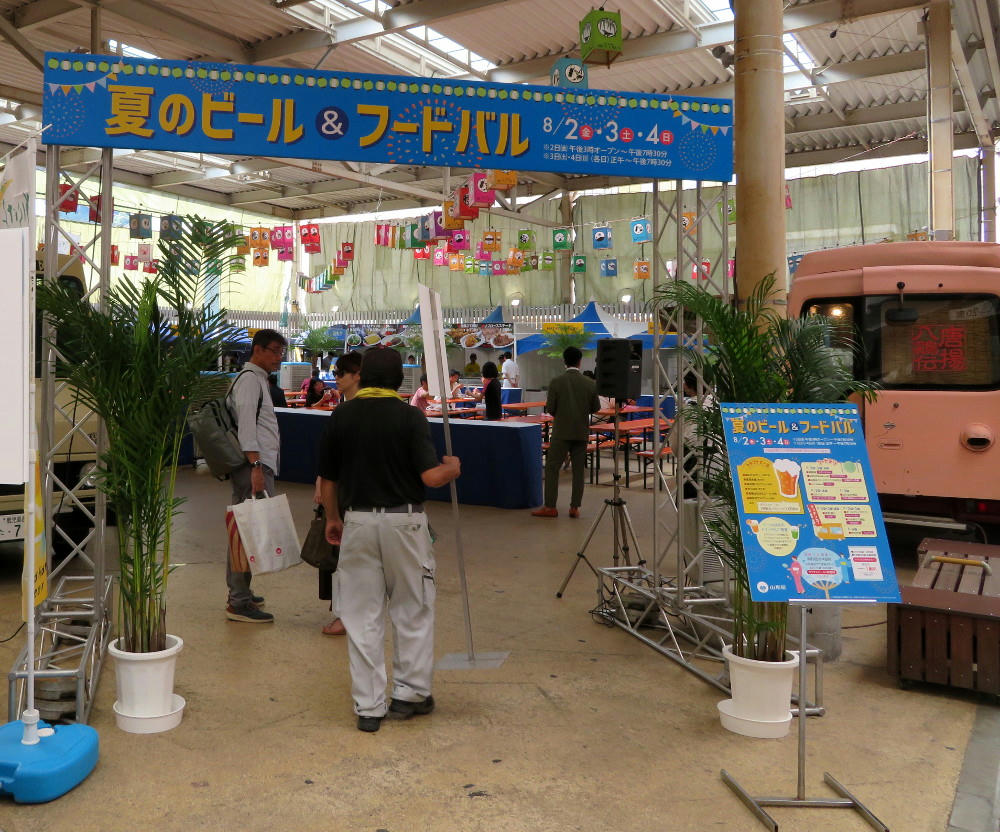 Last weekend was actually fairly event-packed. Unfortunately, Saturday night the keyboard on my laptop stopped working and I had to take it in to a repair shop the next afternoon. I didn't get it back until Wednesday, and it's taken this long to pull the photos off the camera and type up the blog descriptions. The "baru" (which I assume means "fest") ran from the 2nd to the 4th, and consisted of booths run by Kagoshima prefecture-based small breweries, a couple food trucks (pizza and burgers) and a table by the Steak and Beer restaurant in Amu Plaza. I had to work until 4 PM on Friday, and when I came through Tenmonkan there only 10-15 people lounging around. I noticed the booth for Amami Brewing (Amami is an island south of here a couple of hours by jet ferry, and their main product is sugar cane). The event required buying tickets, three for 1000 yen ($10 USD), which turned out to be way too expensive for the small cups of beer one ticket got you. I saw what I thought was a sampler tray at the Amami booth and I asked for that, but it turned out to be the actual size of the cups. 2 tickets got me a small cup of passion fruit wheat beer, and an Amami stout. The passion fruit beer was amazingly drinkable, and I would have spent the third ticket on that, but the owner told me to go to the booth next to his and try the peach lambic imported from Belgium. That was good, too (same size cup, though).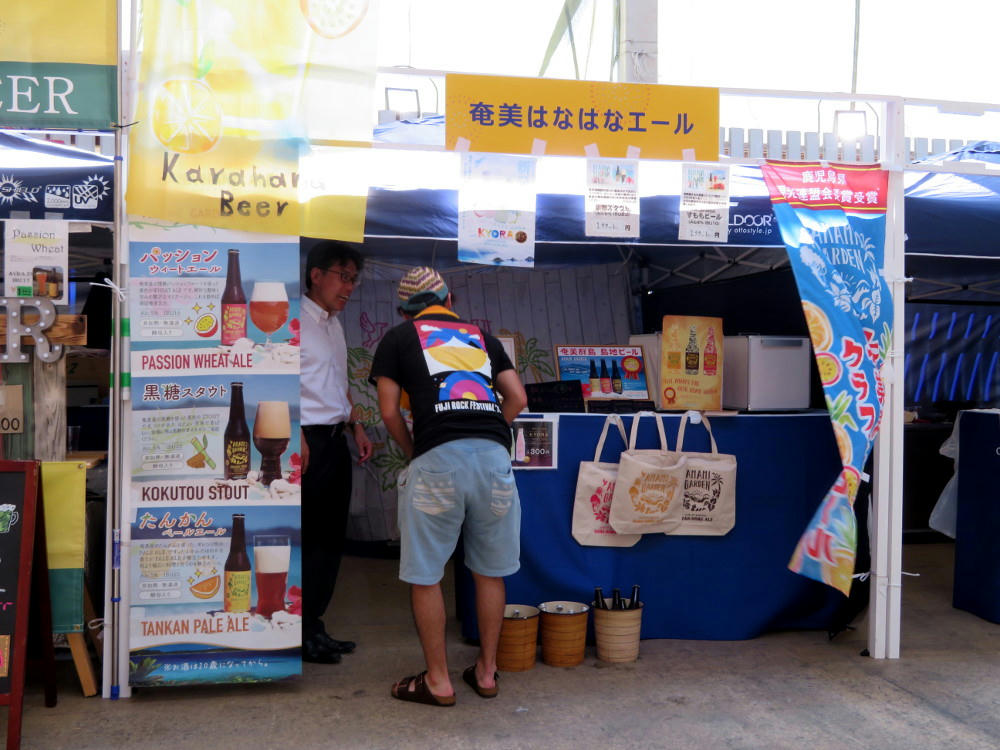 (Amami Brewing)
I had to work all day Saturday, and I got out at 8 PM, right when the Baru was shutting down. However, the Yukata Night event a few blocks away in the main Tenmonkan area was also running and that continued to 9 PM. So I went there, got two glasses of shochu for 200 yen total, and hung around long enough to finish my drinks before going home for dinner.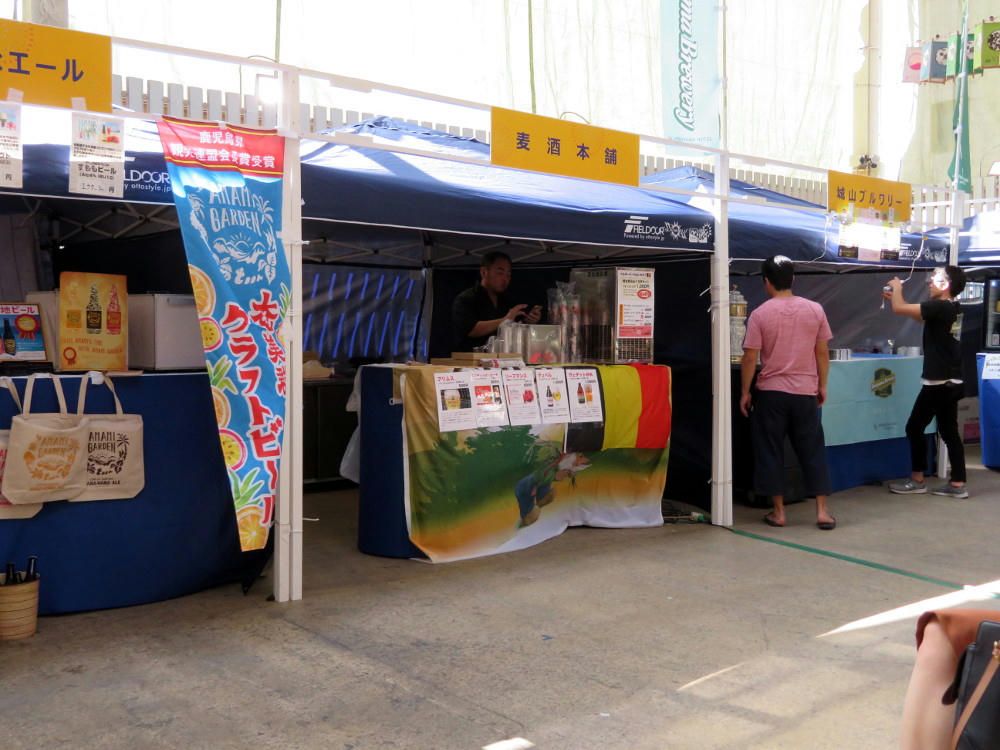 (Belgium import table)
I took my laptop in for repairs early Sunday afternoon, then visited a couple computer stores to get prices on new Win 10 laptops in case I needed to buy a replacement right away. I didn't get to Tenmonkan until 5 PM, which is when Yukata night was starting up, and I hung around for a while to get photos of the musicians. I thought about returning here for more fruit beer, but I disliked the idea of having to buy tickets. Instead, I stayed around the Yukata stage reading one of the books I got for my birthday. Then I returned home for the night to build a 3D wooden kit from ROKR I'd also gotten for my birthday. Not too bad a weekend, considering.