Ok, finally, I've gotten caught up on the other events from last weekend. I'd been waiting for Dai Hanya, the big annual yosakoi dance contest and festival, for over a month. I was surprised to see it was scheduled to be part of the start of Golden Week this year, and there were a few other changes as well.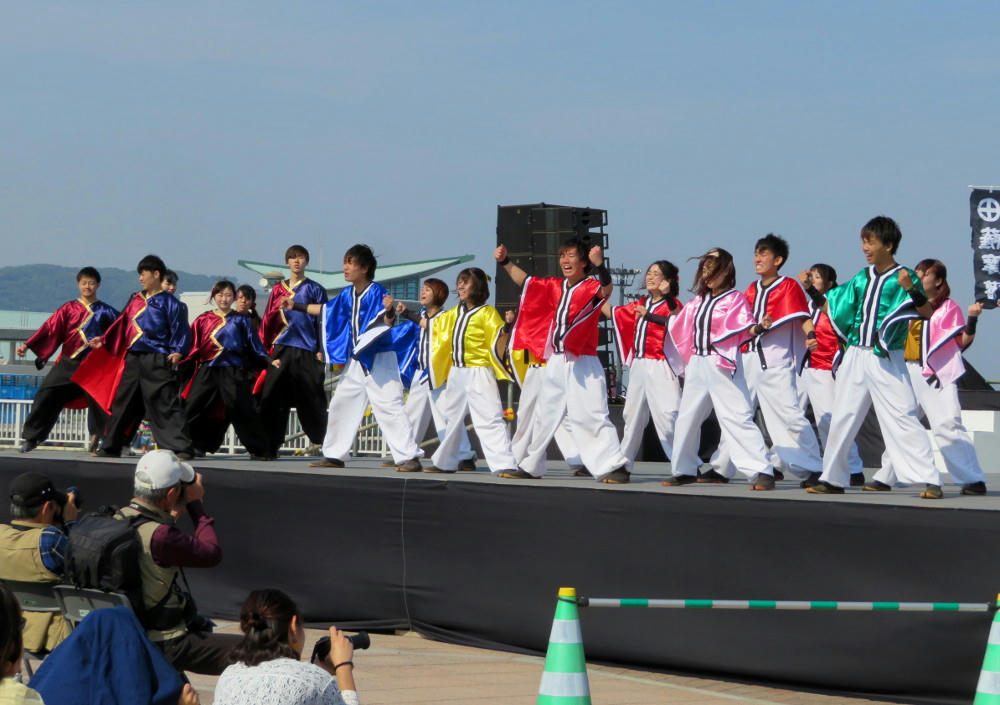 In previous years, the dancers would perform at several different locations around the city on both days (Tenmonkan, Ten Park, Central Park, Kagoshima station and Amu Plaza), but this year, Wanwan Fest was in Tenmonkan, and KYT TV was in Central Park. I didn't have time to get to Ten Park (the other side of Tenmonkan) either Saturday or Sunday, but I was told by someone I know that he'd seen some dancing near there. And on Sunday, I had to go shopping at Aeon department store, and as I was nearing the main train station I could see one of the dance groups out by the bus circle. But, when I finished the shopping at 1:30 PM, they'd torn down the sound mixer tent and were already packing up the last of the cables.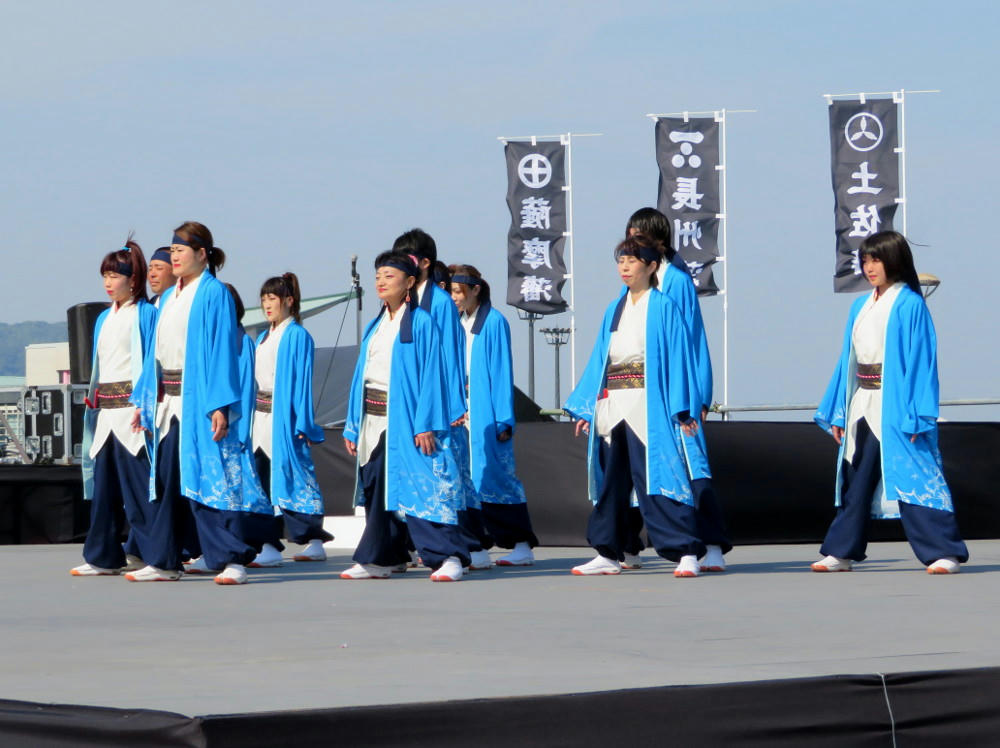 I think there still was something happening at Kagoshima station, at the end of the street car line, but I mainly hung out at Dolphin Port, where the primary stage and judging table was set up.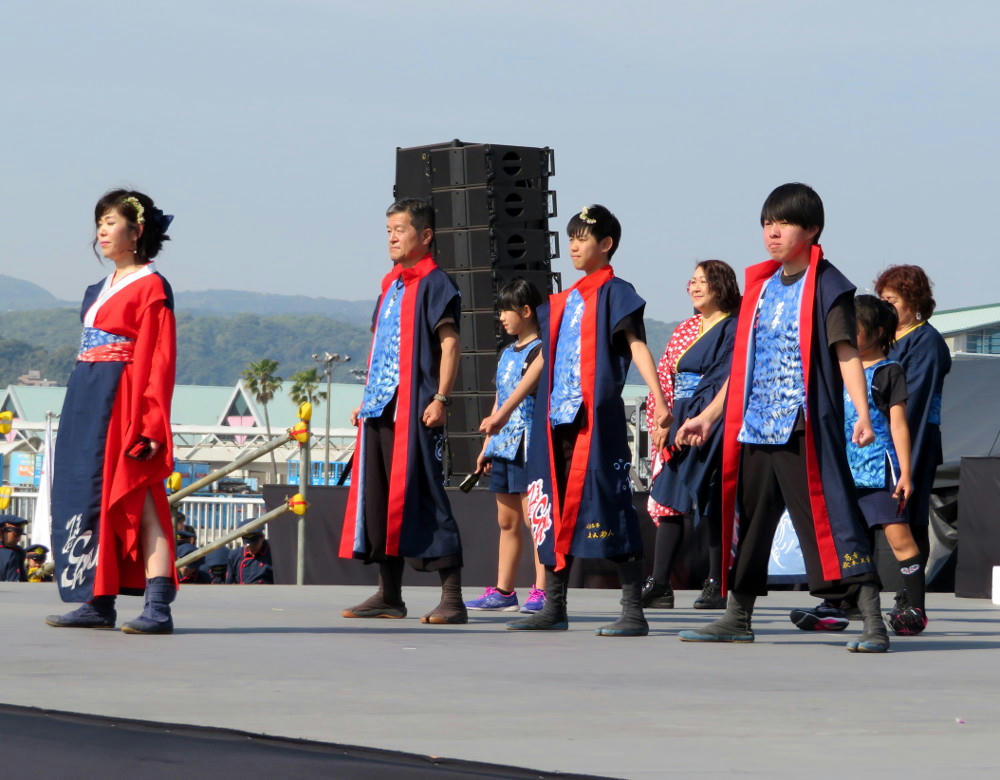 Yosakoi
is a dance style that originated in Kochi, in Hiroshima prefecture on the main island of Honshu, in 1954, but has become very popular in Kyushu. It's generally highly energetic and can be used to help people recover emotionally and/or mentally from big natural disasters (like the
big, devastating earthquakes
in nearby Kumamoto in 2016). Dai Hanya attracted 102 dance groups this year, from Fukuoka, Nagasaki and Kumamoto. The groups can consist of employees from ramen shops and onsen (hot spring spa) hotels, members of pre-schools, and university students. The groups can pick their own music, their own costumes, and their own dances.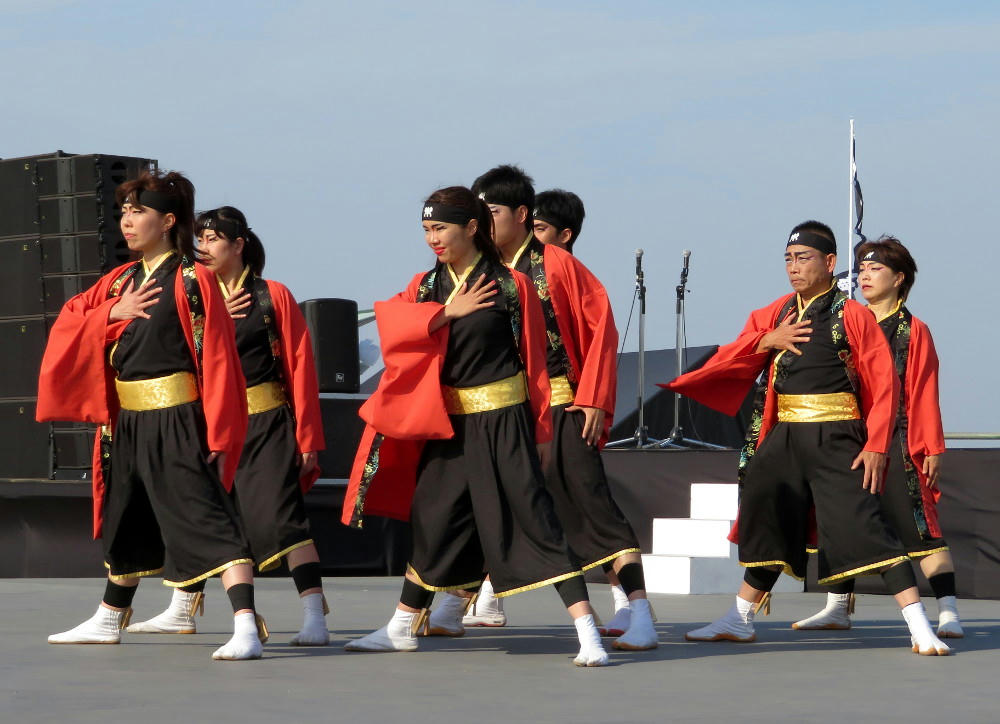 The dancing on Saturday was something of an elimination round. Sunday afternoon had performances from the remaining groups, as well as combined performances where all the groups from one specific prefecture danced together to one song each. There were 3 of those big dances.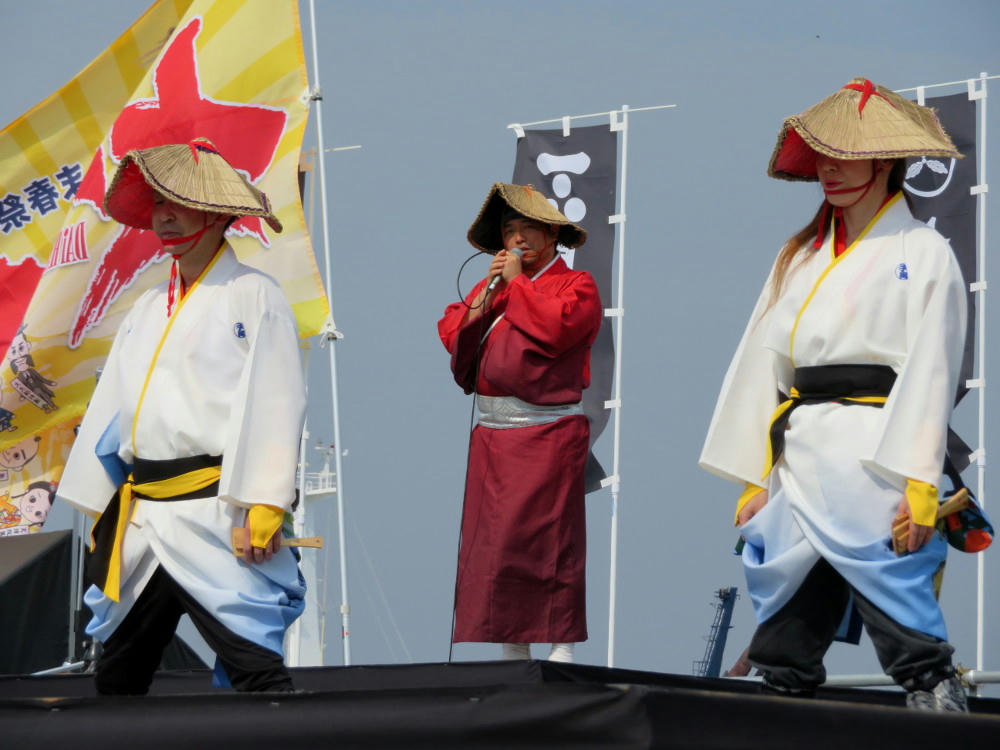 At about 3 PM Sunday, the top ten groups were announced, and they came back out again to dance one at a time. I didn't catch the names of all the groups, but #2 was JR Kyushu (members of the Kyushu Japan Rail train line company) and #1 was a university group.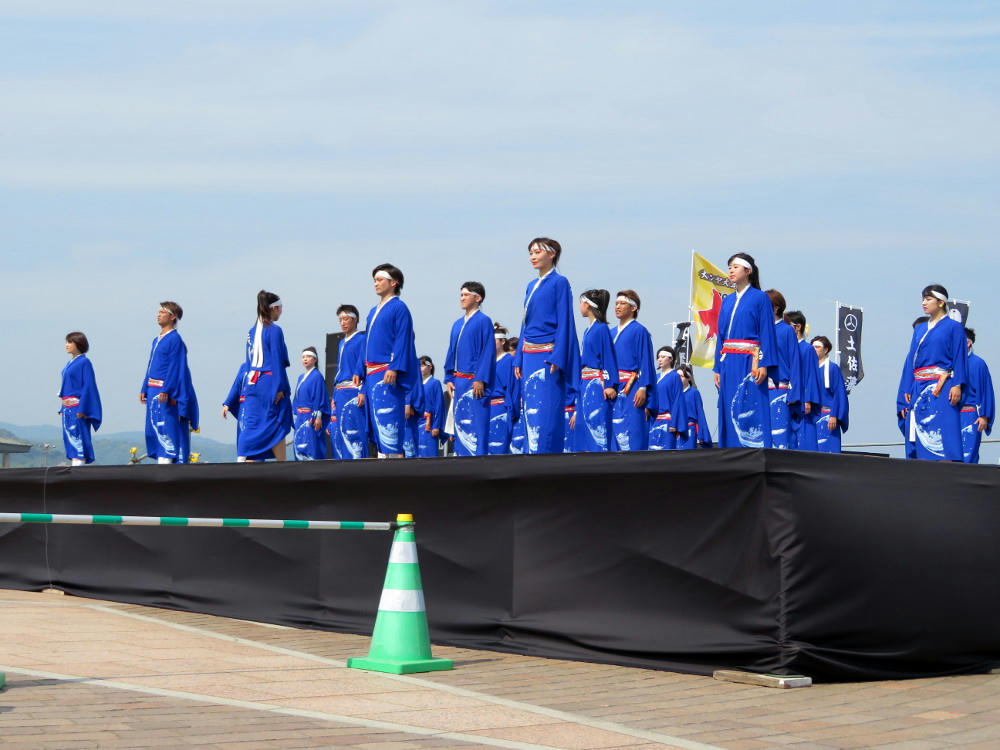 A lot of the groups created good versus evil storylines, which were preachy and/or campy, but were popular with the audiences (I'd guess there were 200-300 people sitting and watching at any given time). A couple did love stories, and some just focused on pop-style dancing.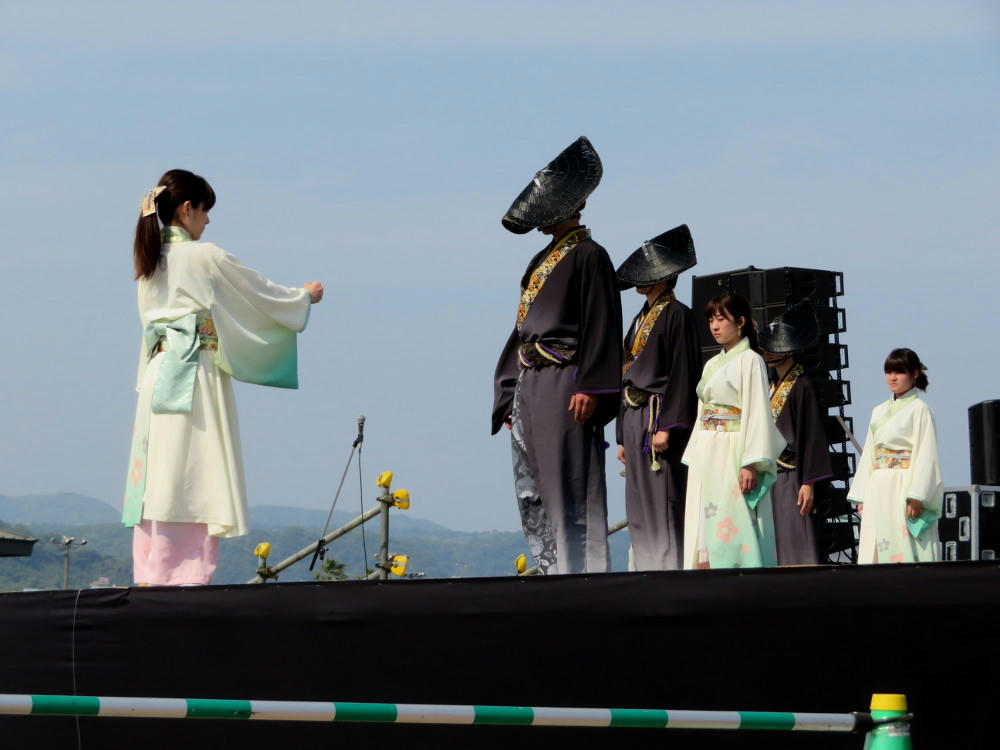 (One of the love story dances.)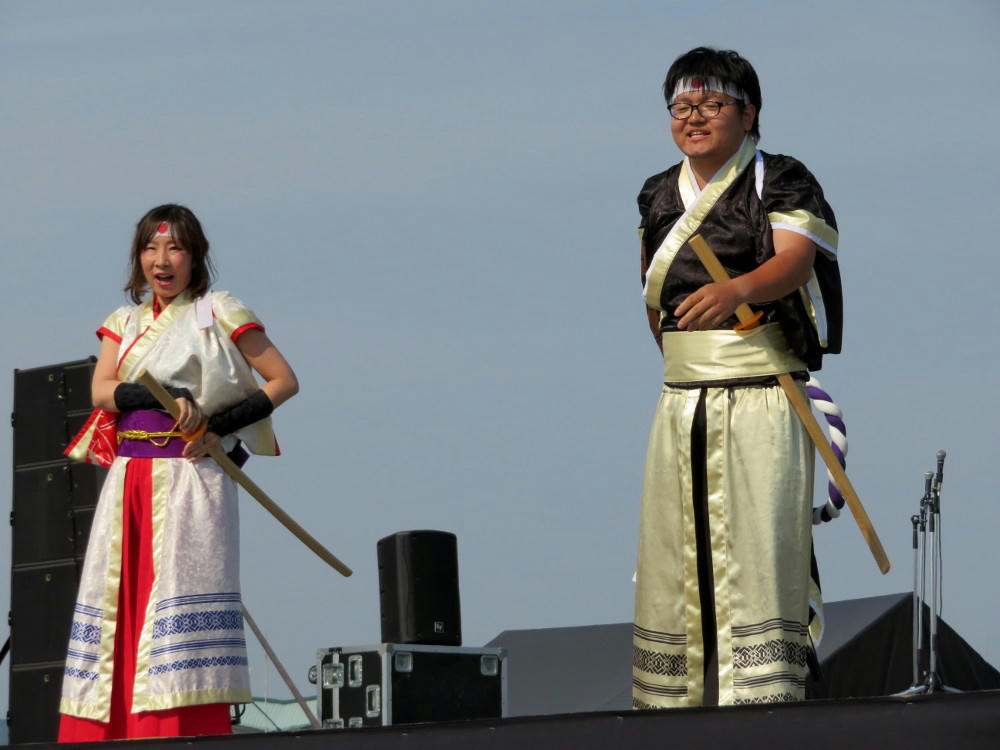 (A martial arts/kendo-inspired dance.)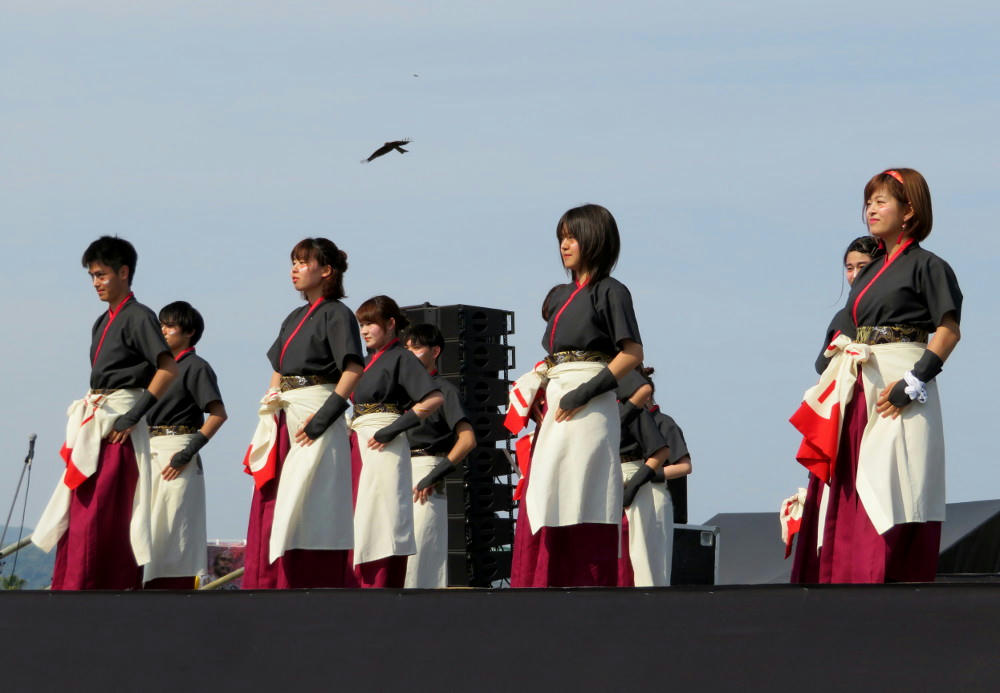 There were several hawks flying overhead most of Sunday, and at one point one of the hawks dive-bombed someone in the audience. But, no one was hurt.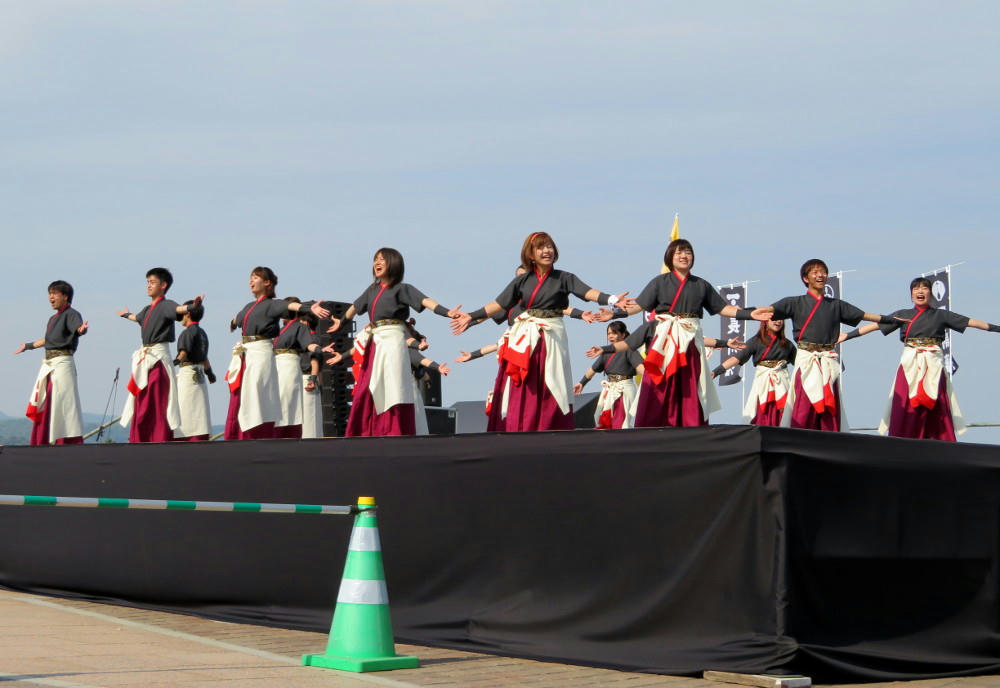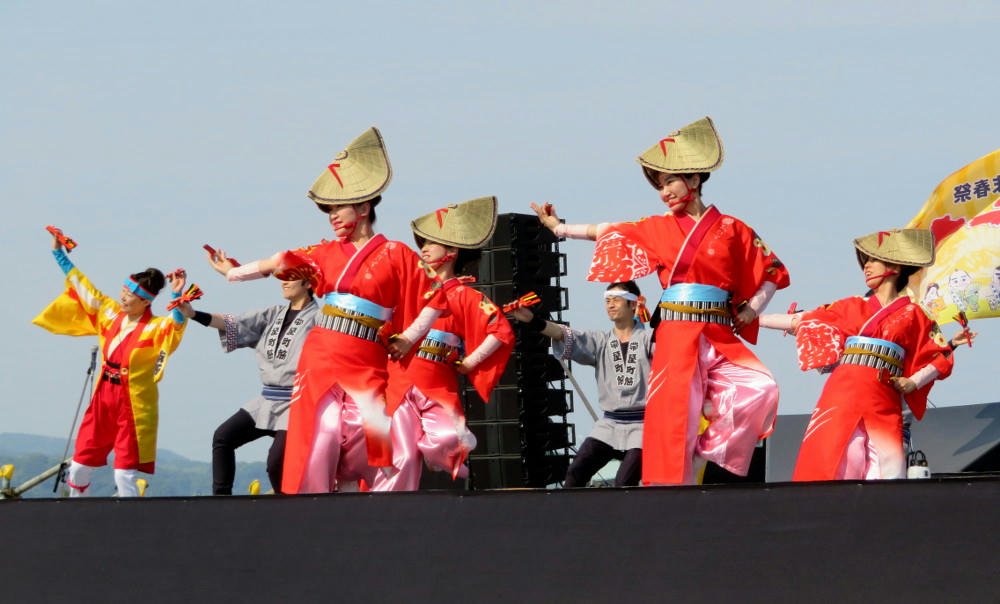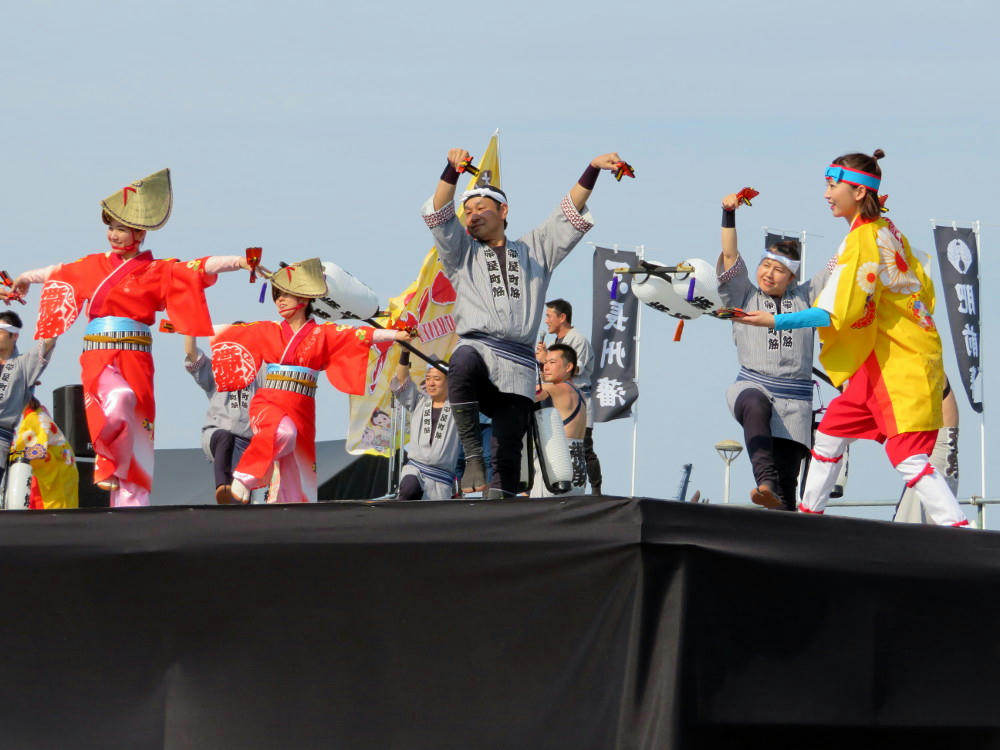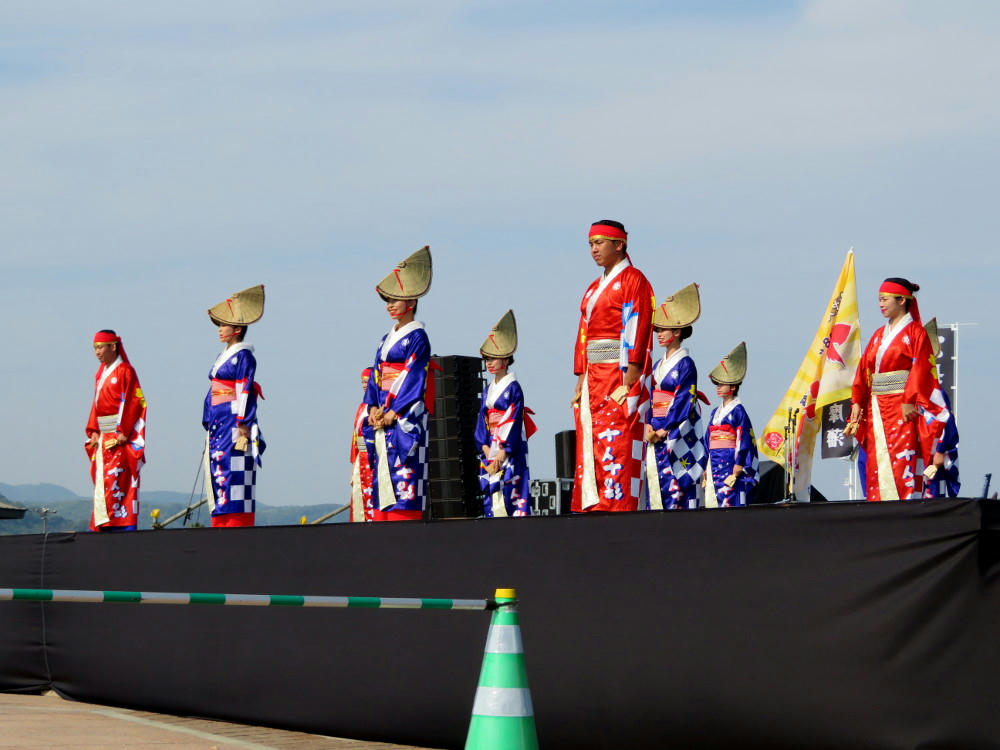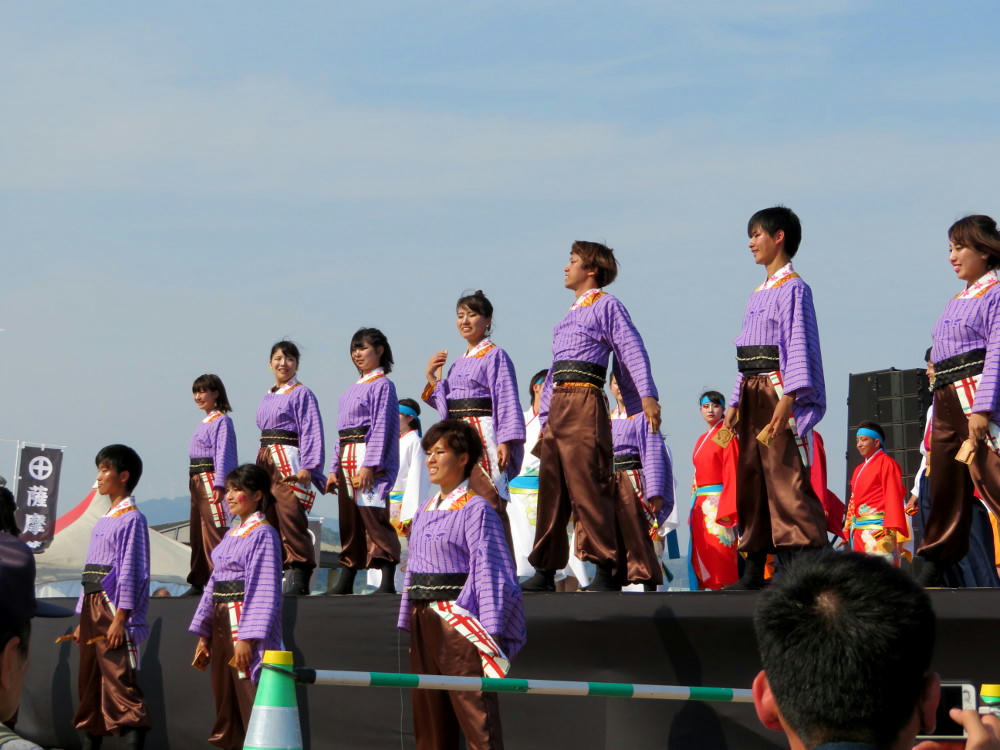 This is where the dancers from different groups from the same prefecture all started dancing together.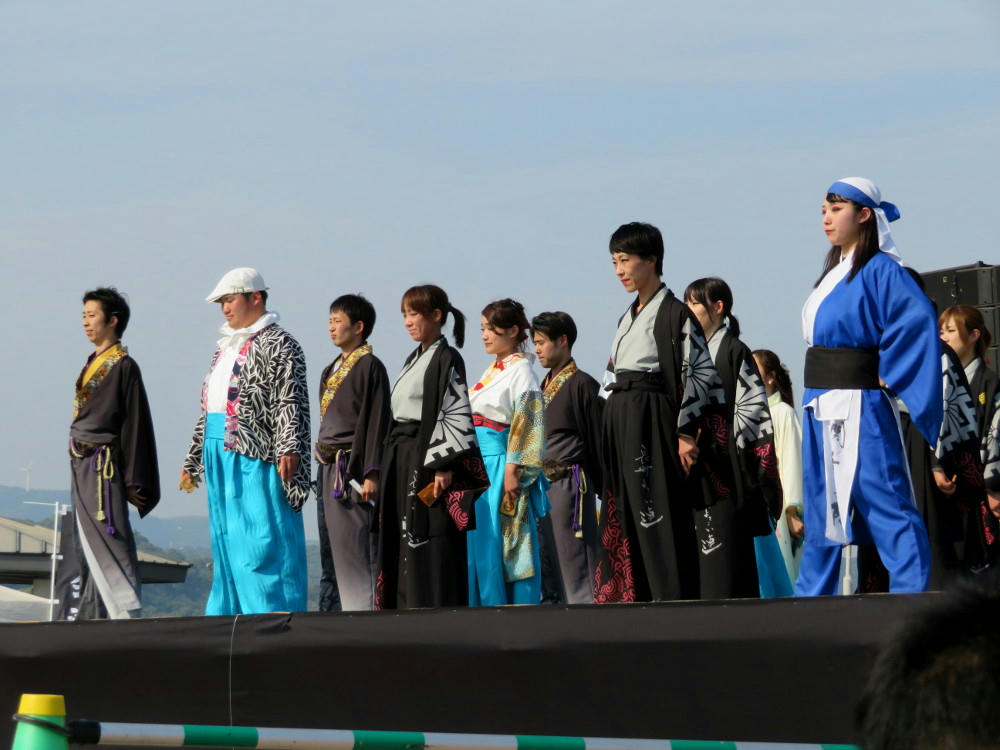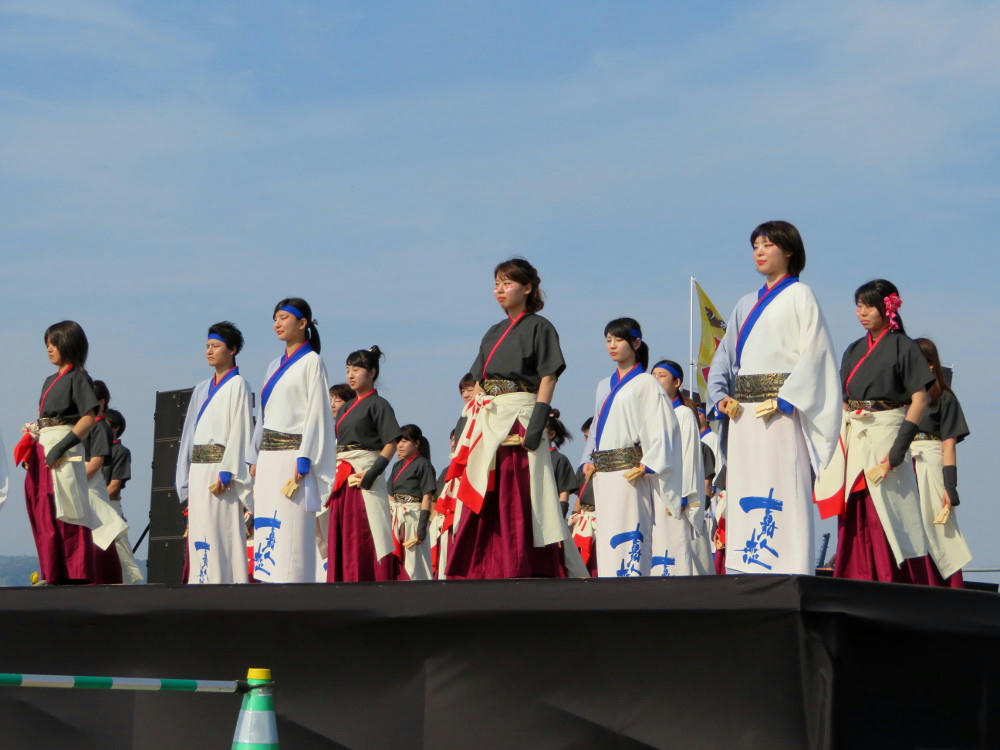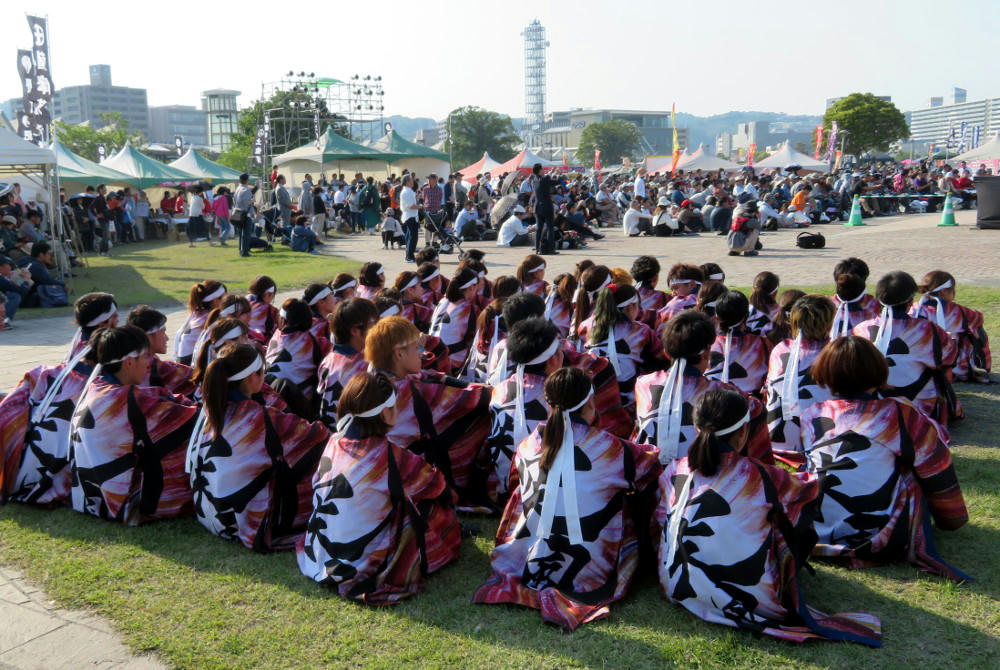 It was difficult to find a good place to stand and shoot with the camera, because I didn't want to block the people sitting behind me. I did try to stay close to the stage, but sitting in one place for 2 hours caused my legs to fall asleep, and occasionally I'd have to stand up and walk around for a few minutes to recover. During one of those times, I discovered this group had sat down behind me. I liked the big block of color they formed and I tried to capture that, but it didn't come out exactly right in the photo.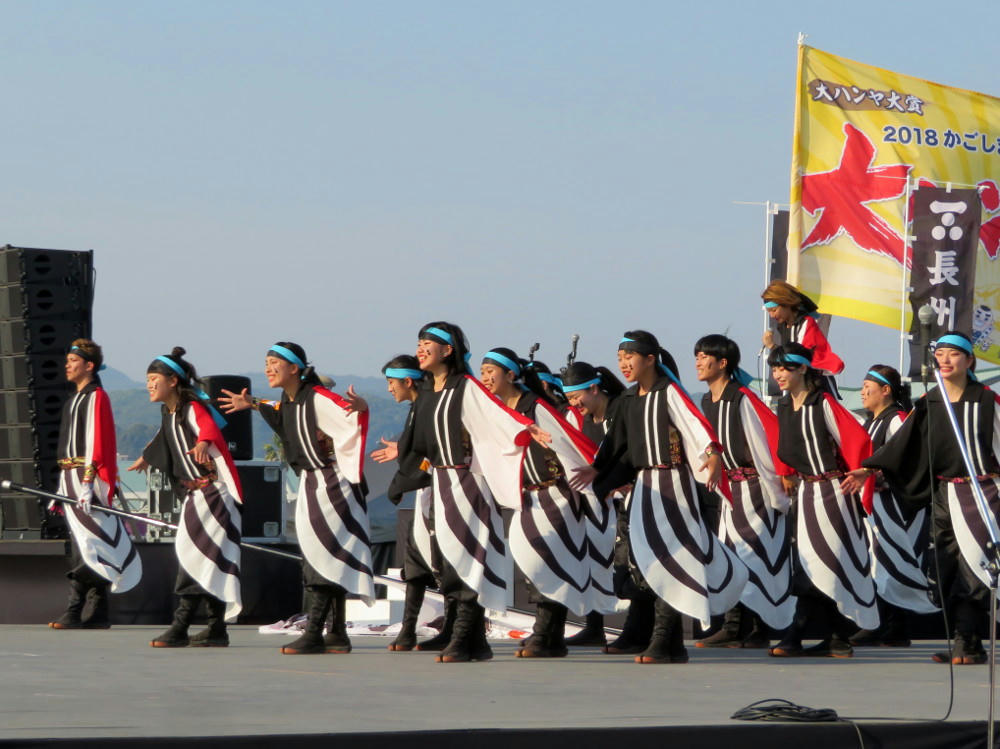 This is the start of the top ten part of the schedule.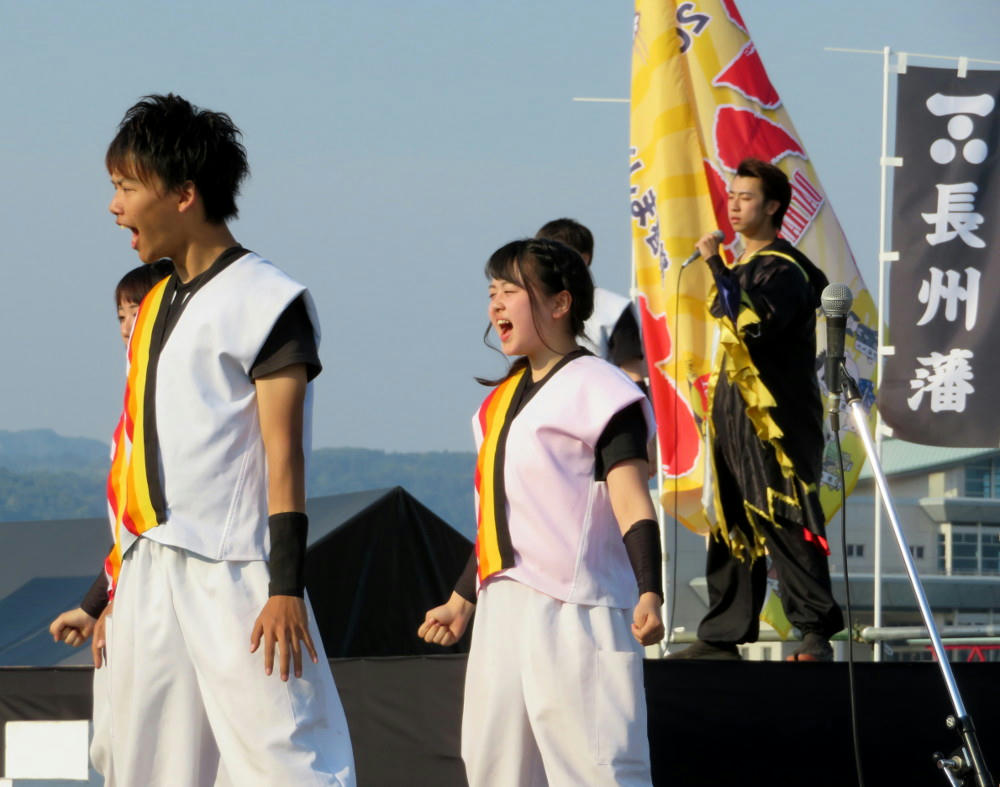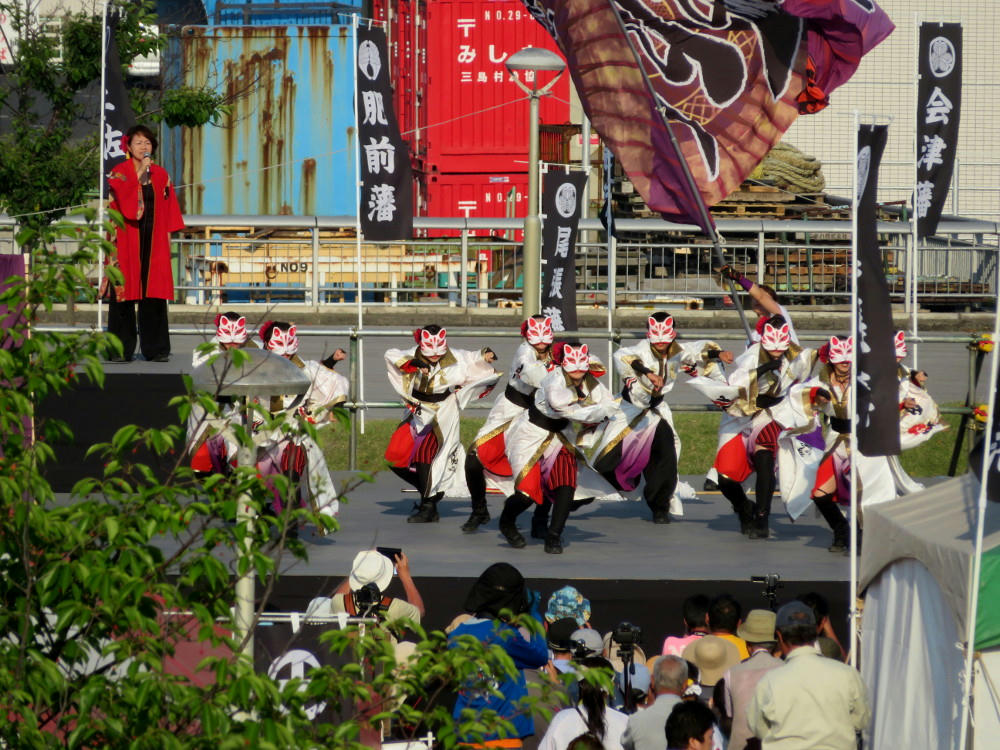 I expected that I'd already recorded a few of the top ten groups when they'd danced earlier in the day, or on Saturday, so I wasn't attempting to get all of them at this point. I got up and headed to the waterfront shopping building to get ice coffee from Tully's up on the second floor. When I got there, the next group came out, and of course this was the only one wearing masks this year (last year, there were 3-4 groups in the top ten that incorporated demon, monster or fox masks into their routines, and that was the part I'd liked best. That didn't happen much at all this year. Sigh). I had to make do by taking a couple photos through the trees from half a block away.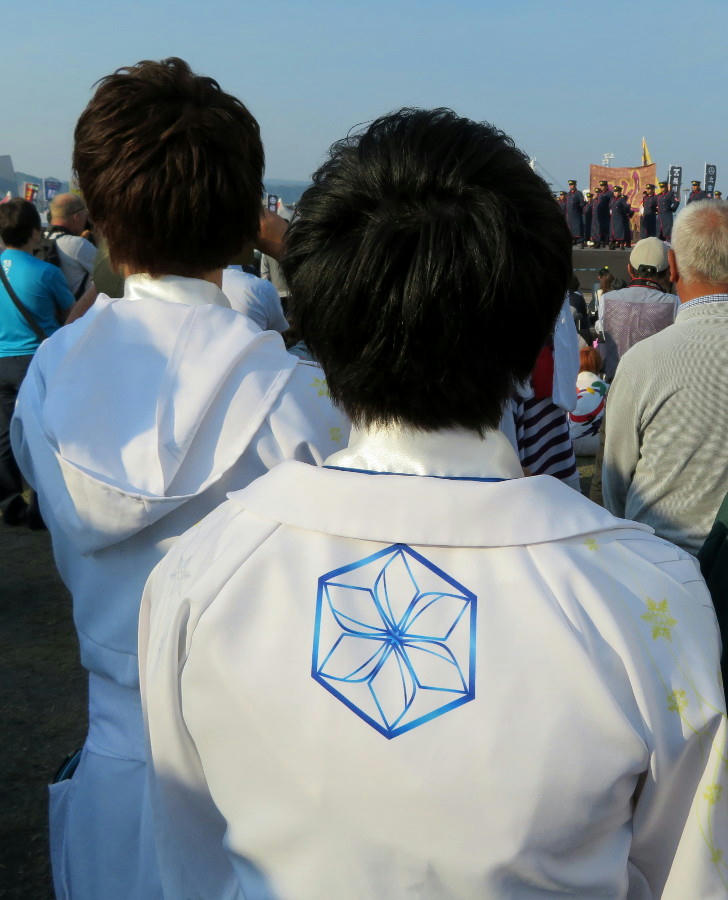 When I got back to the event grounds, it was much harder to get close to the stage. I was standing behind one dancer, and I liked the design on the back of his jacket enough to take a shot of it.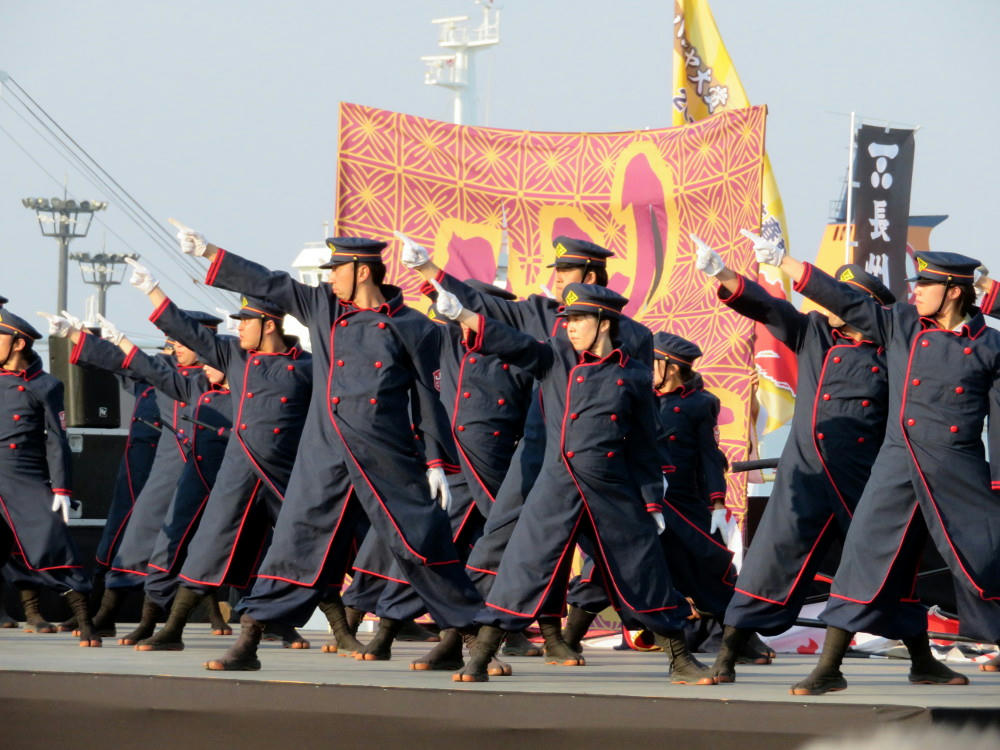 This is the JR Kyushu group. They're all train line employees. I'd seen them for the first time last year, and they did the same dance again this time, as well as on Saturday. I suspect that they're the same dancers, too.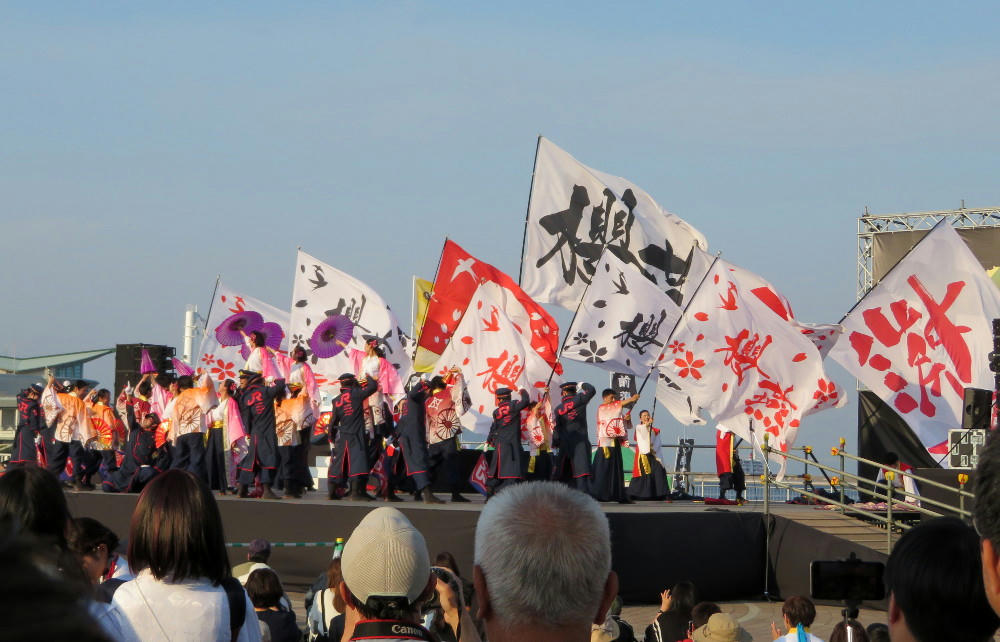 Being at a completely different angle now, closer to the stage center, I was taken by how much the banners dominate the end of the JR Kyushu routine. I hadn't noticed that when I was over to the right-hand corner of the stage.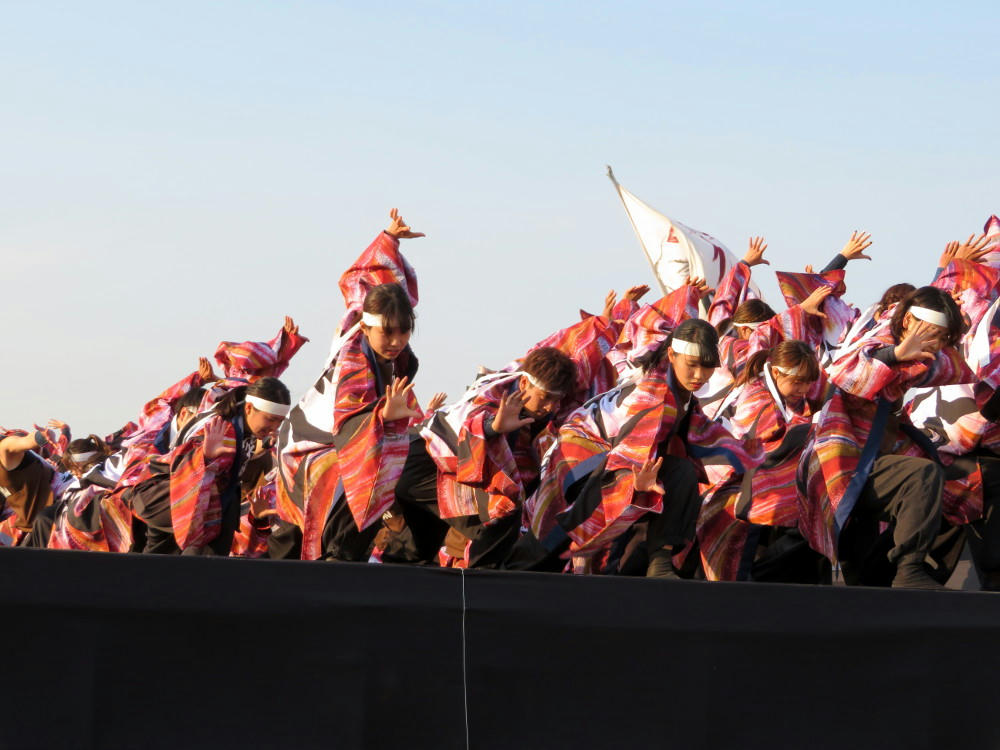 And, group #1. This one was made up of university students. At 5:30 PM, I had to get ready for dinner at the beer fest at Amu Plaza, so I wasn't able to stick around to the end of the festival. I don't know if there was another round of dancing for the top 3, or if they just announced who the winners were. During the break prior to the start of the top ten dances, several event officials and politicians came on stage to give speeches and to encourage everyone to come back for the other events held in Kagoshima during the rest of the year. If the same officials gave the same speeches a second time, then I'm happy I missed them.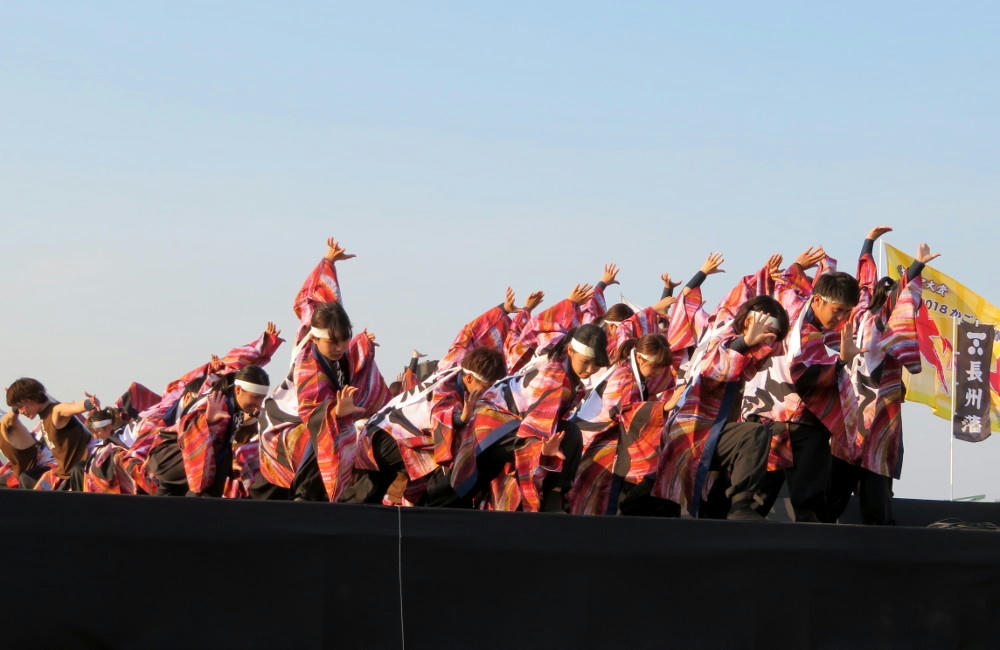 In all, I had a great time here. I'd gotten to watch a little over an hour on Saturday, and 3 hours on Sunday. I shot over 250 photos, and maybe 2 hours of video. I even ended up resorting to using my new camera back-up battery, so that turned out to be a good thing to have, too, plus a second memory card.
I wrote about dinner at the beer festa a day or two previously. The ribs and beer were good, too. Not a bad start to Golden Week (Tuesday and Wednesday we got rain all day, though, so that part could have been better...)
Direct link to video 1
Direct link to video 2
Direct link to video 3
Direct link to video 4
Direct link to video 5
Direct link to video 6
Direct link to video 7
Direct link to video 8