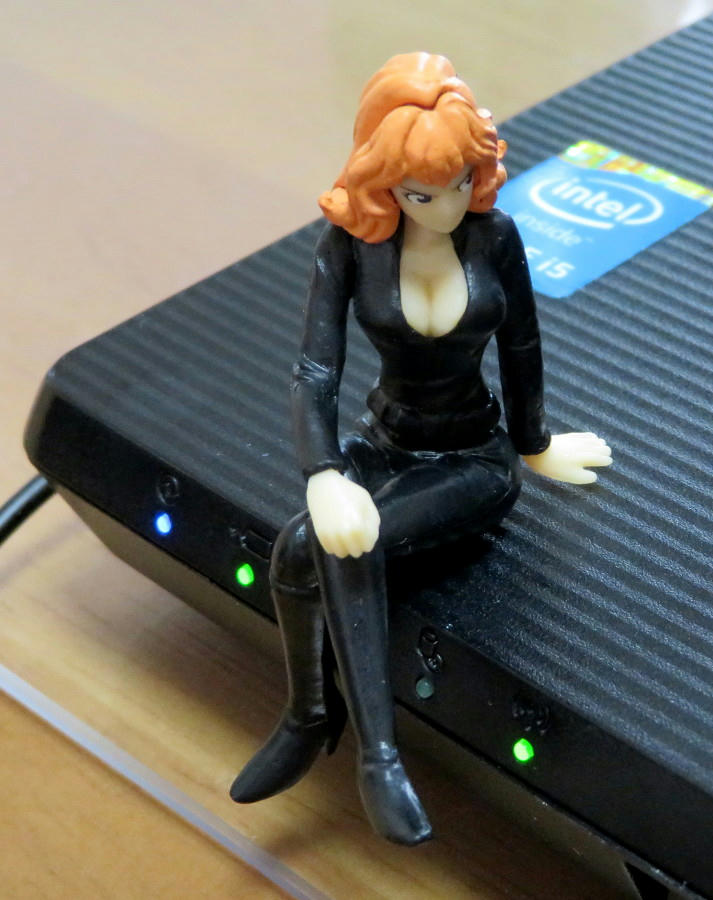 A couple weeks after getting Lupin, I broke down and got the remaining 4 characters. Since each one comes separately with a can of coffee, that meant 4 more cans, at $1.30 USD each. Still, the figures are well-made enough to be worth it. (The coffee was still ignorable, though.)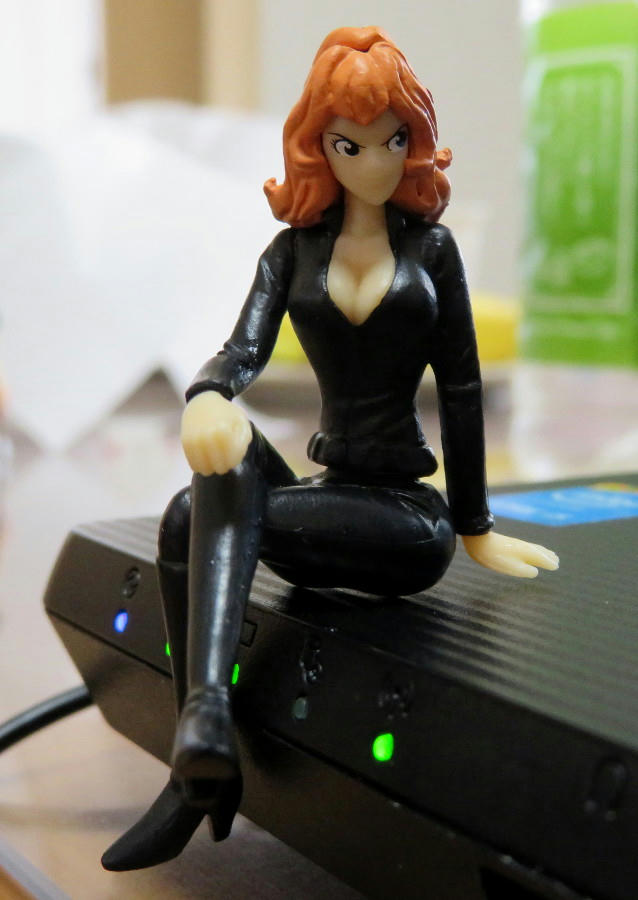 The plastic is molded nicely, but Fujiko's lips don't show up well in the photos (none of the molded facial features of the other characters photograph well). But, her eyes are great.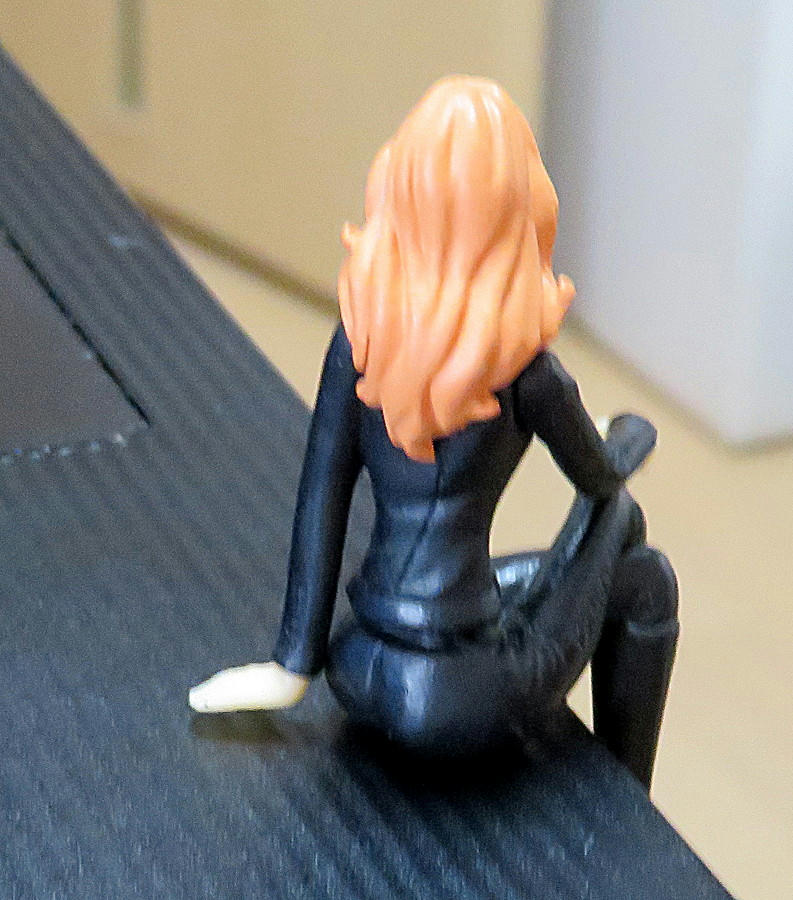 Not sure why the camera had so much more trouble focusing on her back. Maybe she just wanted it that way.