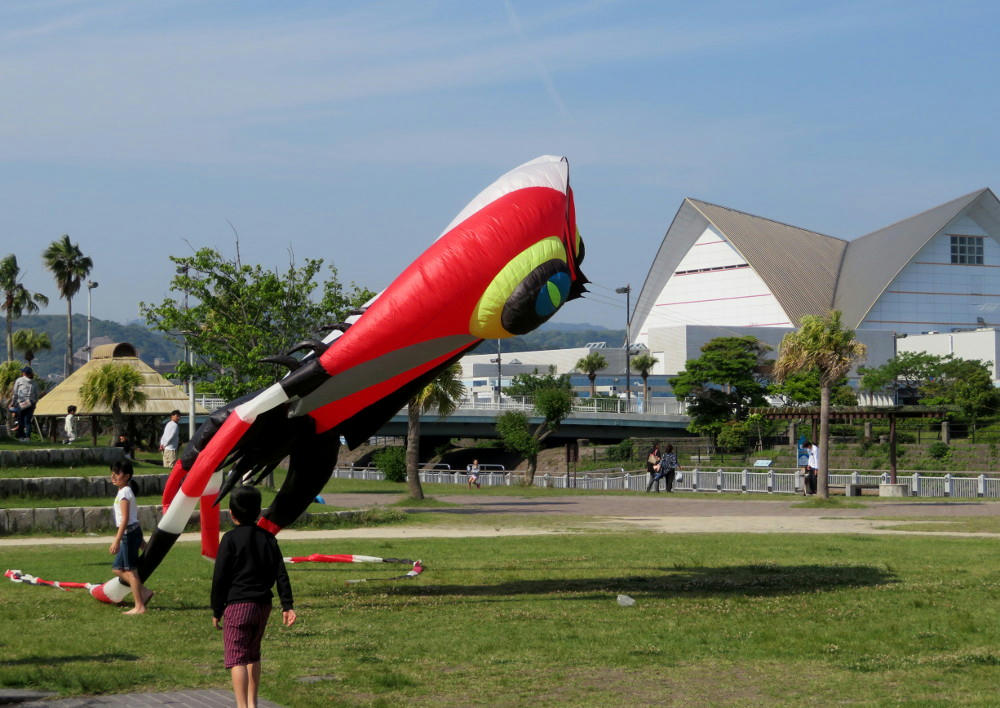 Along with everything else happening this past weekend, we also had a Mammoth Flea Market at Dolphin Port, alongside the Dai Hanya grounds. As I arrived on Saturday, during my break between lessons, someone was trying to fly a giant fish kite.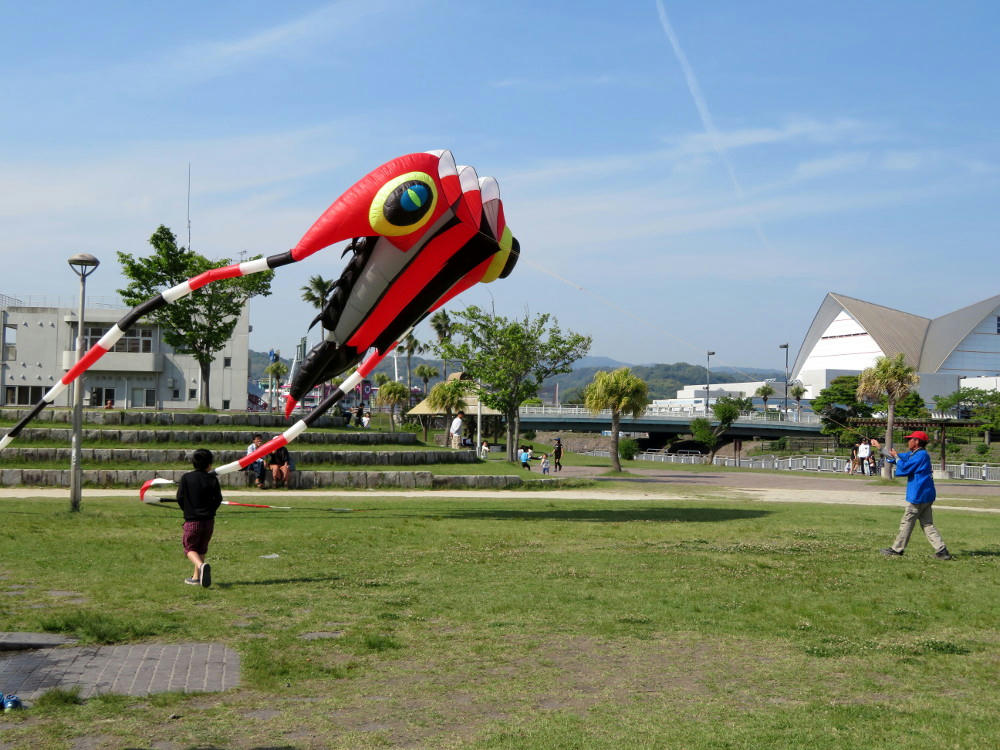 The wind was strong enough, and it looked like he was going to get lift-off.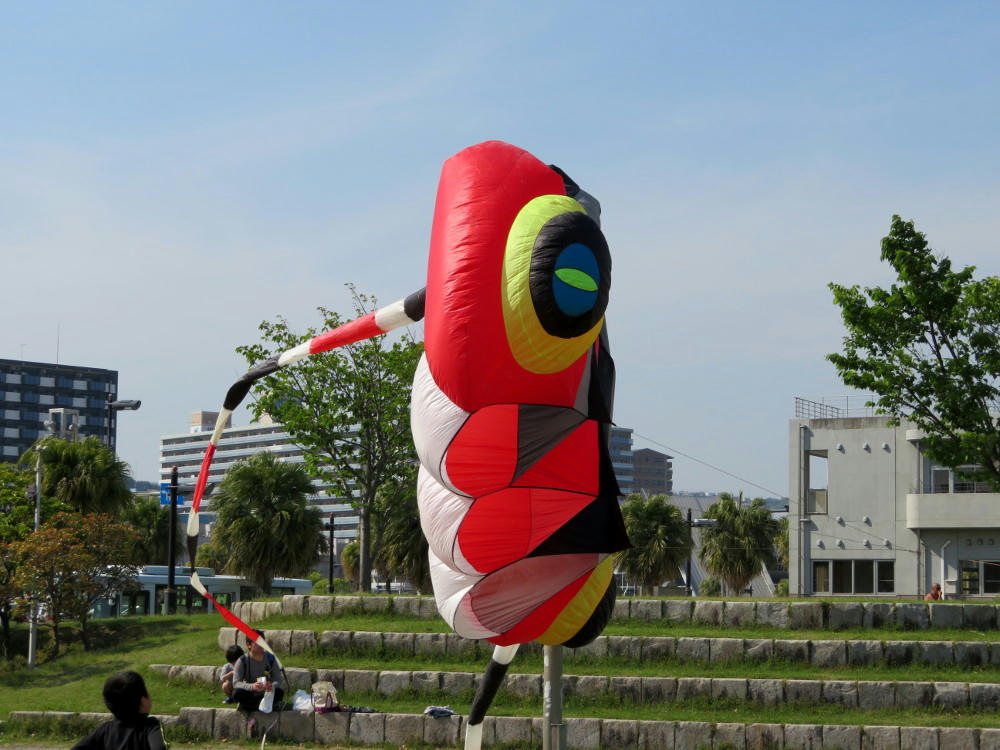 Then he entangled it around the light pole and that was that.
I didn't see anyone else trying to fly kites that day, and on Sunday, there was one person with a small, normal kite. Maybe next time.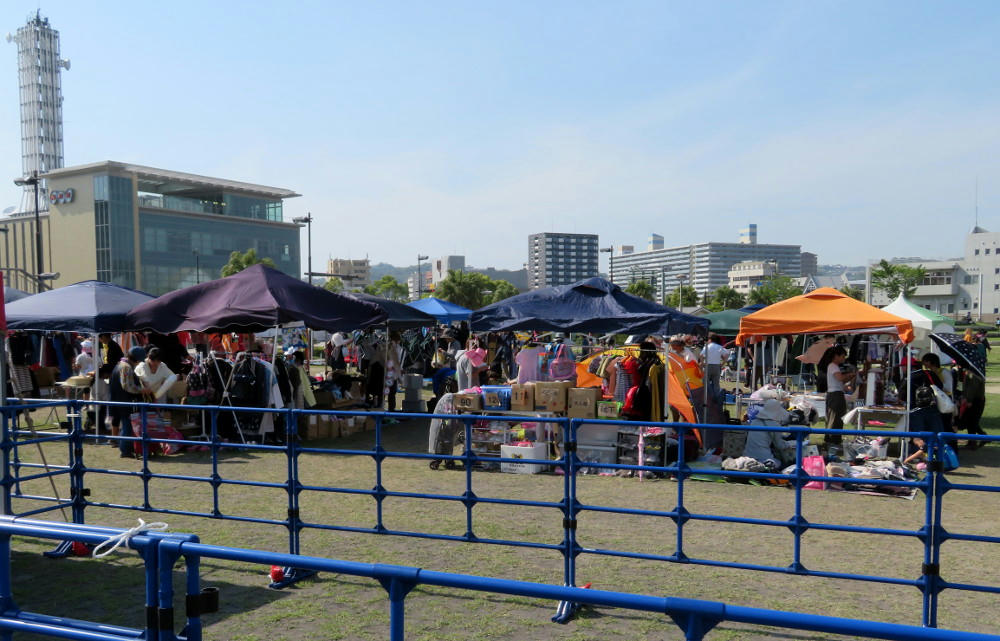 Flea markets are also called "mottenai (what a waste) fairs" in Japan, and generally consist of people trying to unload old clothing, jewelry, and toys they no longer want. This one had a good 50 sellers.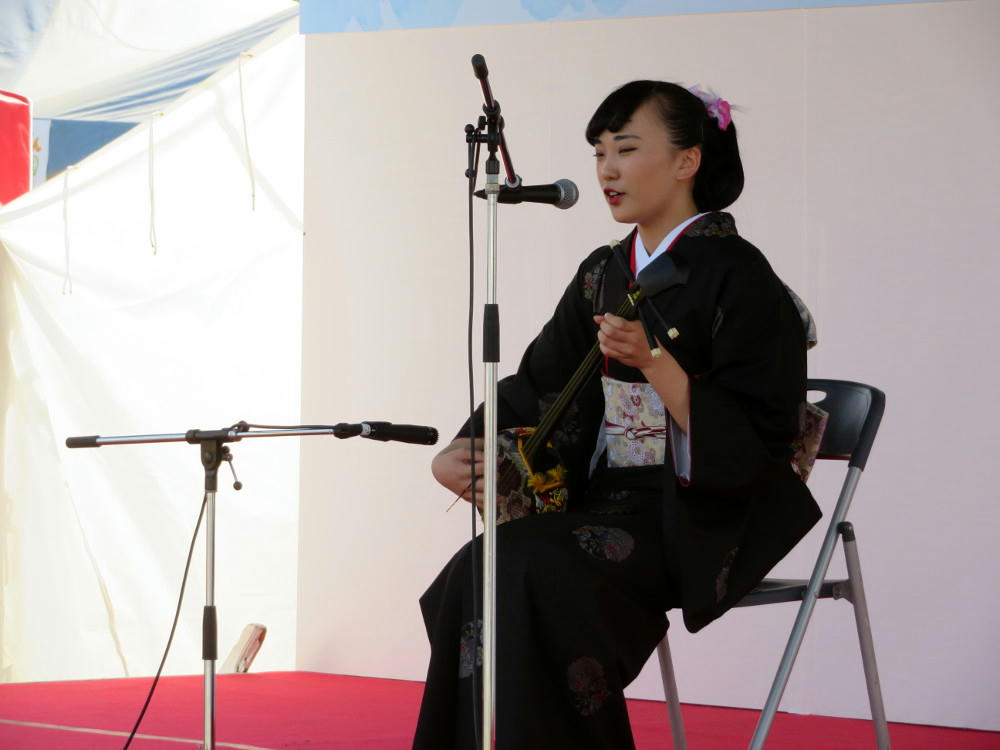 There was a live stage, and most of the performances were traditional folk musicians, playing shamisen, and singing in the old style warbling voice. This woman finished her set just as I arrived. I'd have considered trying to record her at any other time, but Dai Hanya beckoned, and I kept on walking to get to that.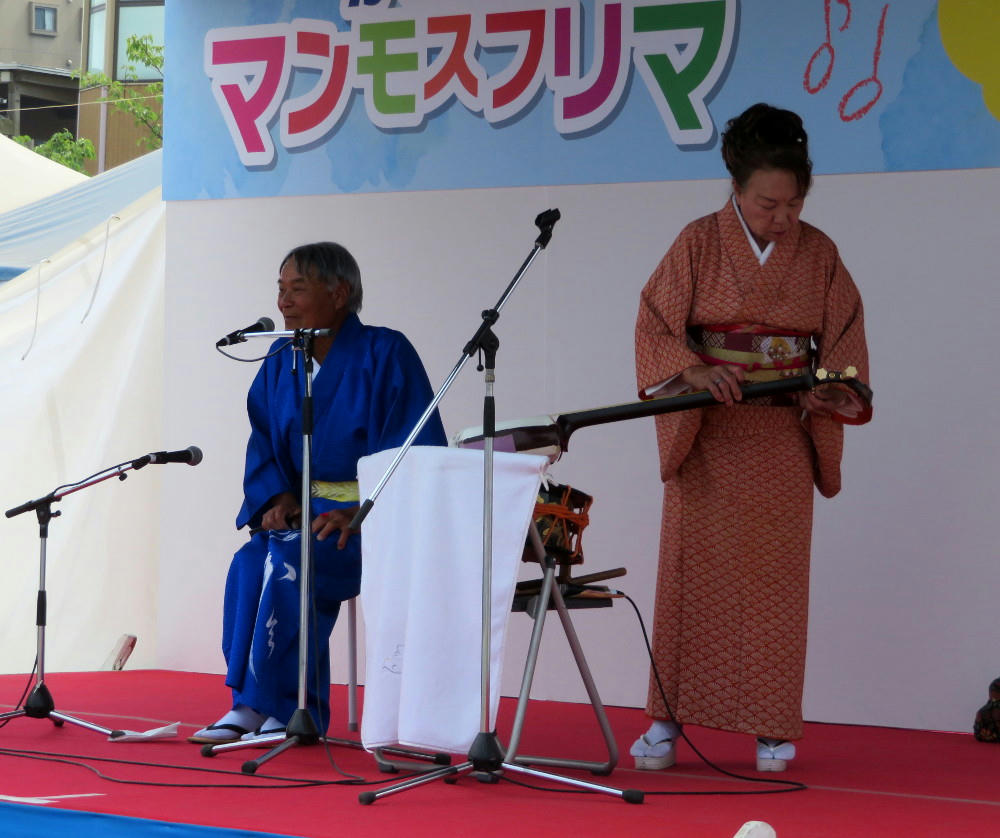 I came back on Sunday, and again arrived just as this shamisen duo was breaking for the woman to tune her instrument. The guy talked for 5-10 minutes on the history of this kind of music, so I kind of gave up and went to the Dai Hanya stage again.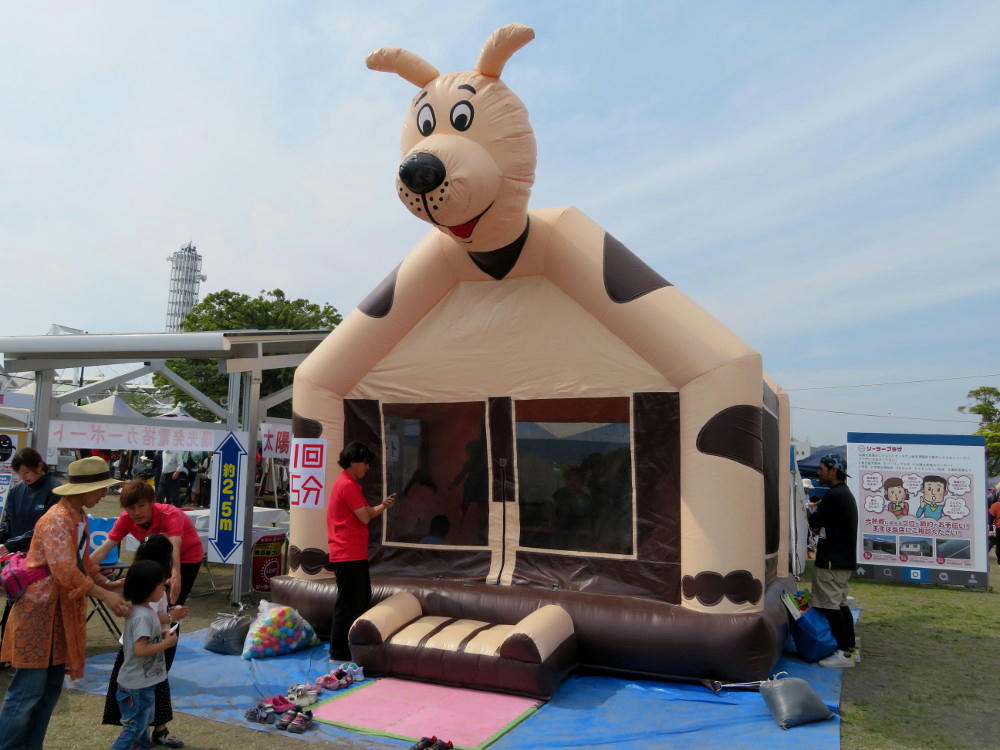 The flea market had a jump room for the kids, and I kept wondering if this was supposed to be a Scooby-Doo rip-off.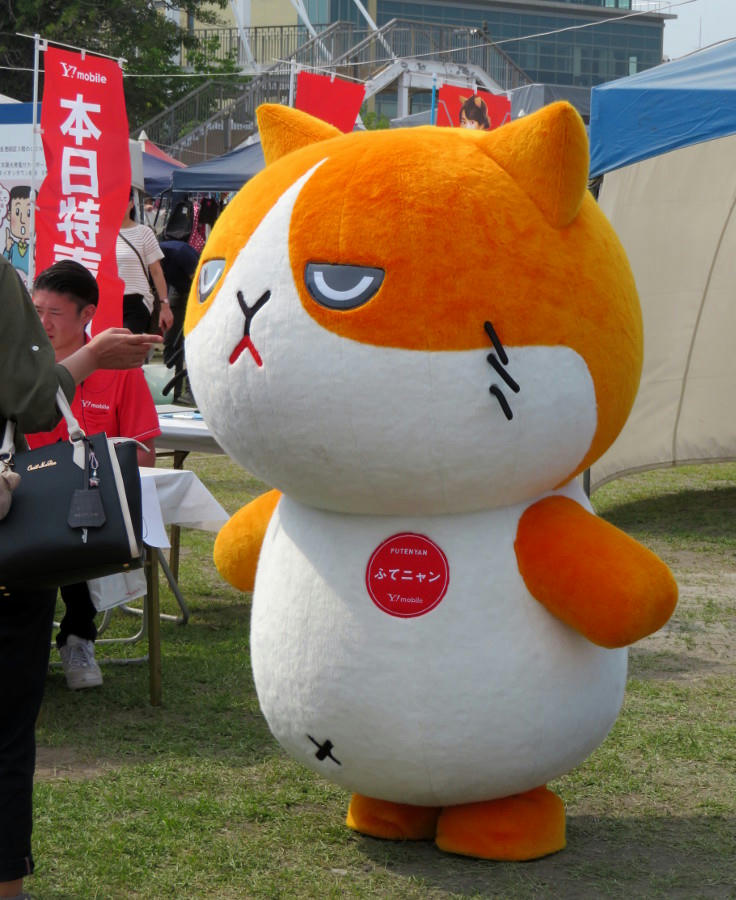 And then we have the Yahoo-mobile "grumpy cat" mascot.
I would have spent more time at the live stage on any other weekend, but the dance contest next door was a lot more fun to experience.