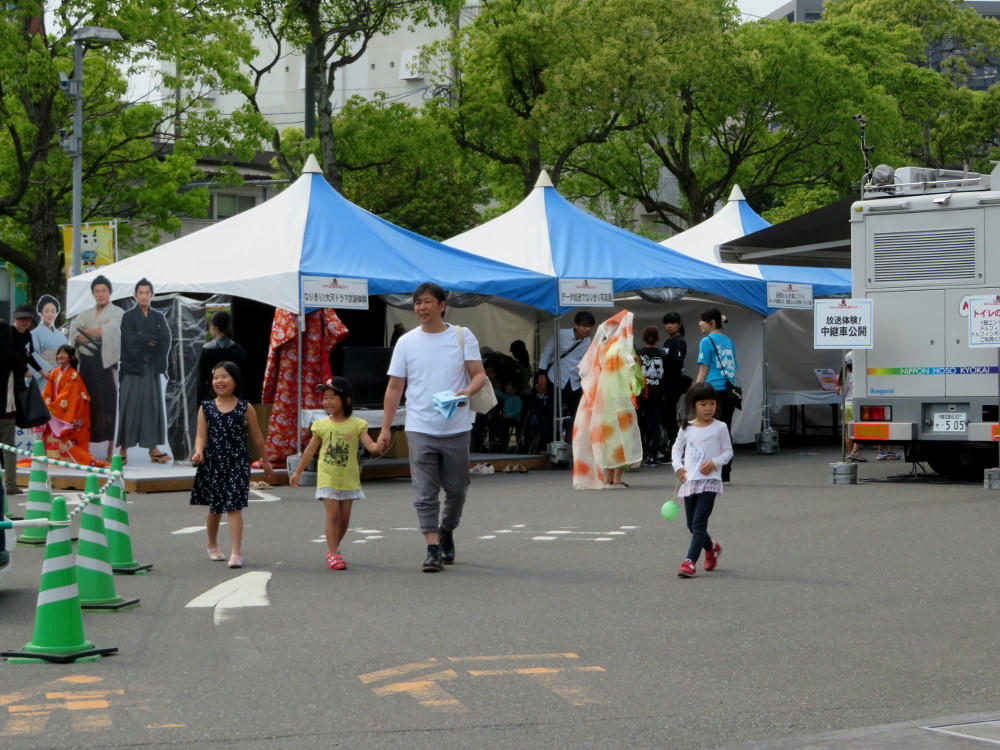 The NHK TV studios are located next door to Dolphin Port, and they decided to have their open house and summer TV season fest on the same weekend as Dai Hanya. I arrived in the area kind of late on Saturday, and there wasn't as much going on then. So, I swung by again on Sunday. The back parking lot had a number of activities for kids, including a period drama costume photo-op. The woman in the background in flowing yellow and orange cloth might be from the Saigo Takamori "Sego-don" TV show, but she didn't seem to be interested in posing for photos.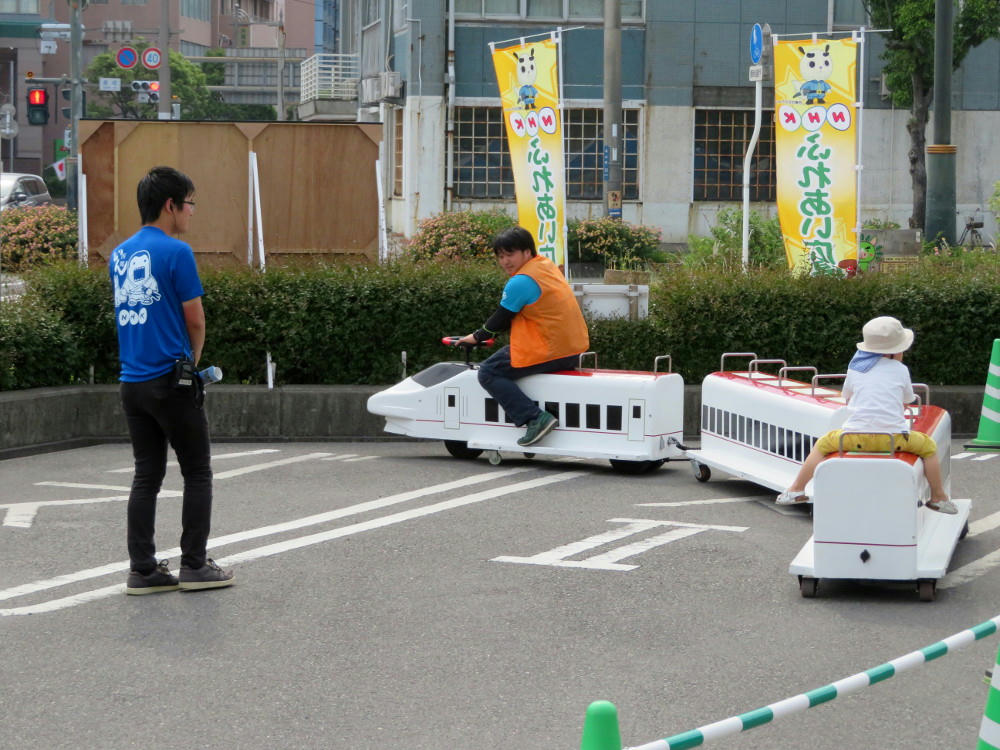 Train rides.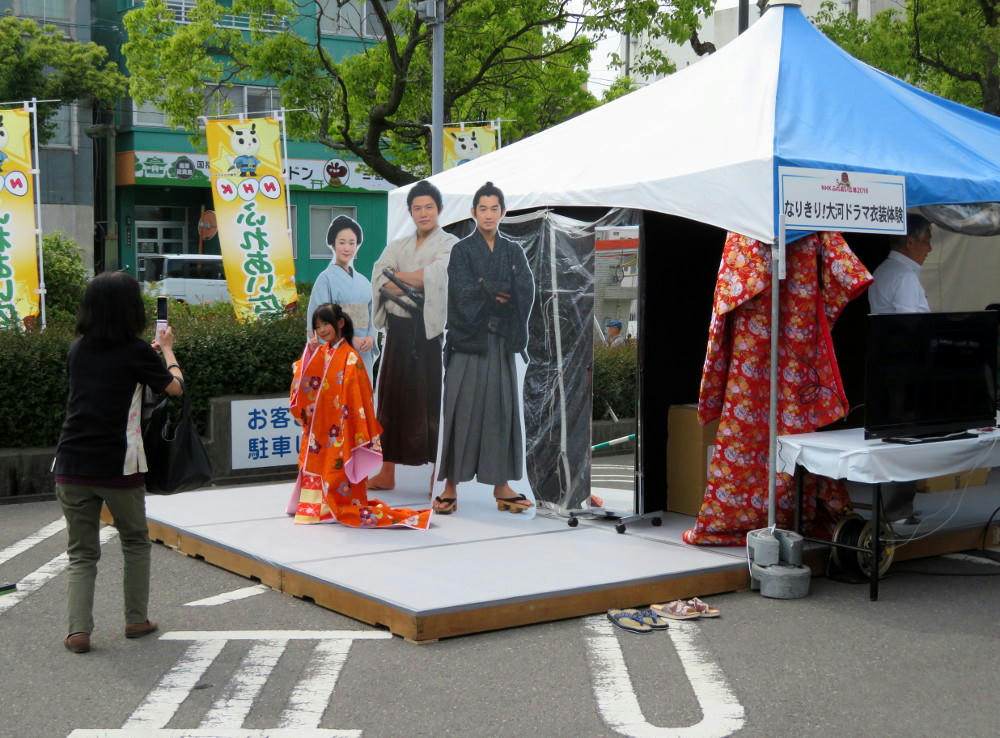 Posing with the Sego-don characters.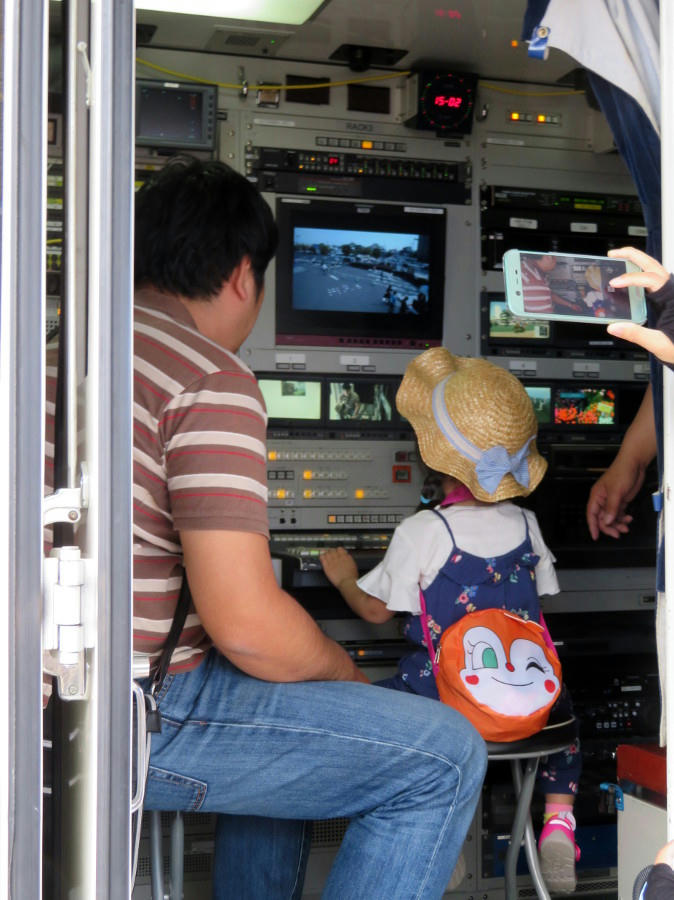 Working in the on-site TV production truck.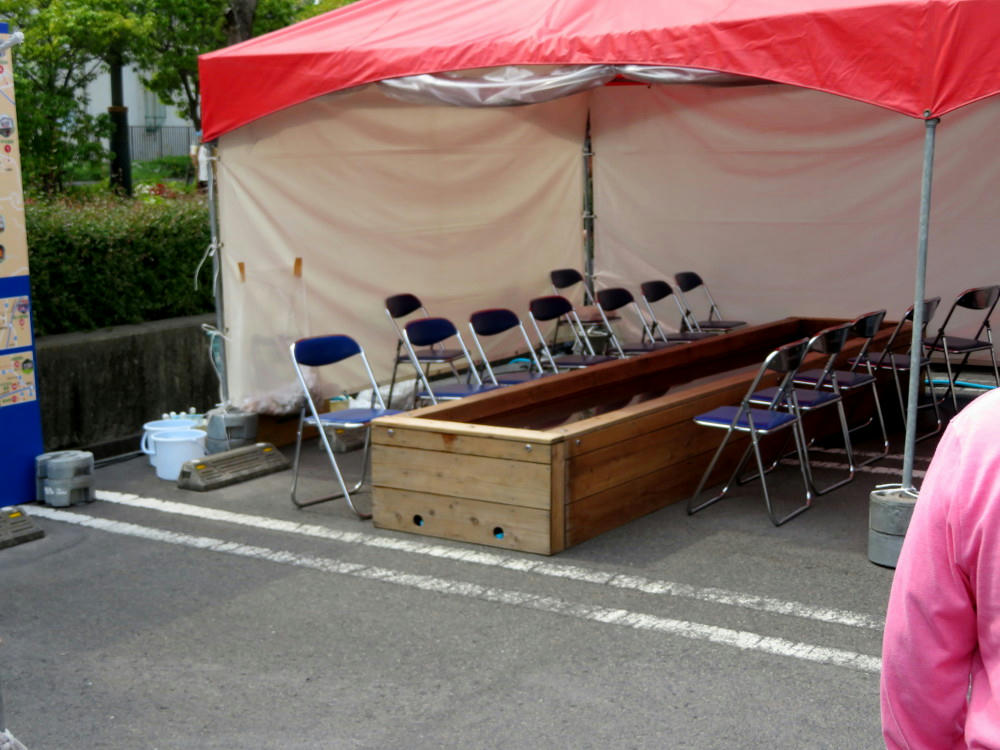 Ashi-yu (foot bath) for those that wanted it.
Inside the building, there were coloring book activities, and in the back room you could watch NHK programs on 8K, 3-D screens.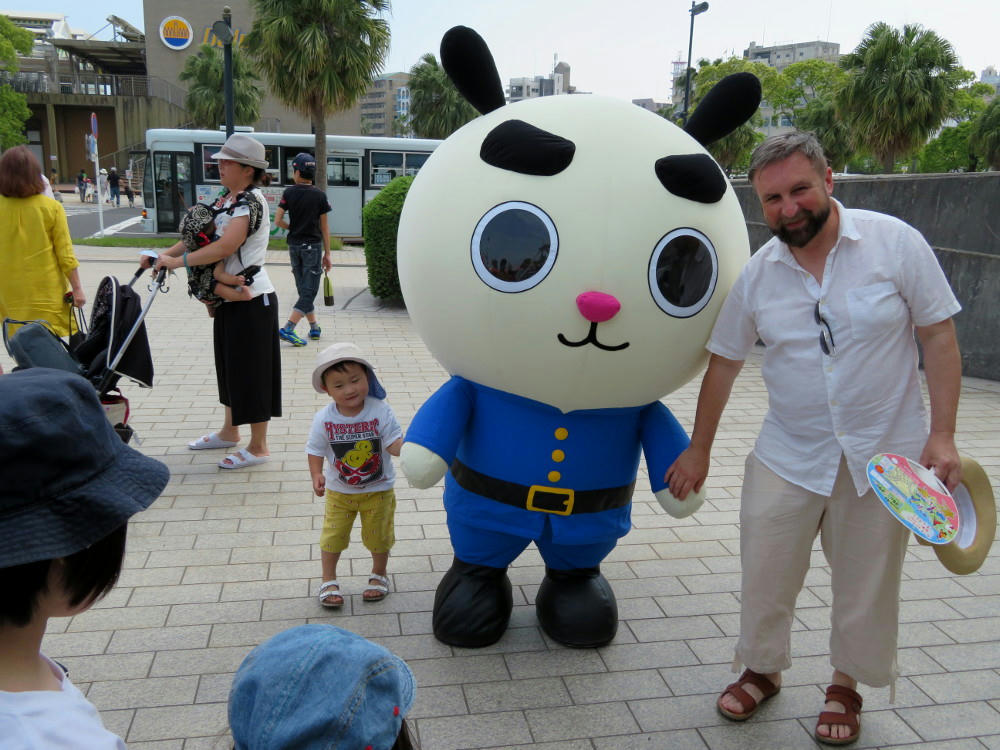 One of the NHK mascot characters dressed up as Saigo, plus a random tourist from Scotland.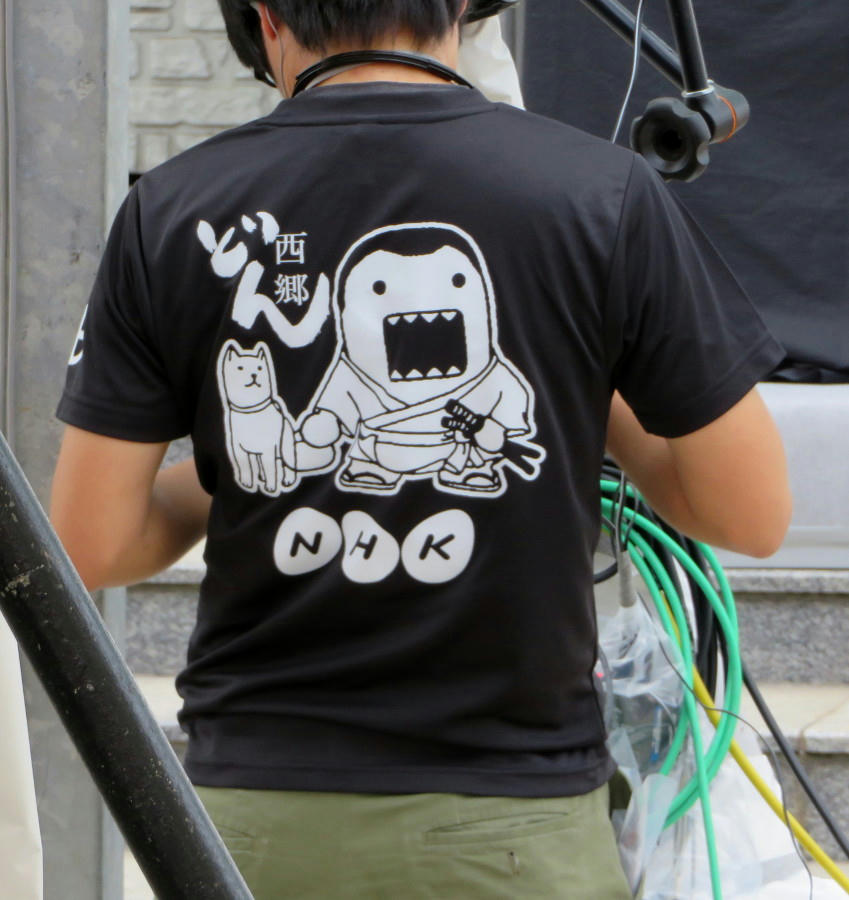 There was nothing going on at the NHK live stage again when I got there, and I couldn't find a schedule, so I don't know if I missed anything. Above, one of the stage hands was coiling up cables. He wore a t-shirt with another of the mascot characters again dressed up as Saigo.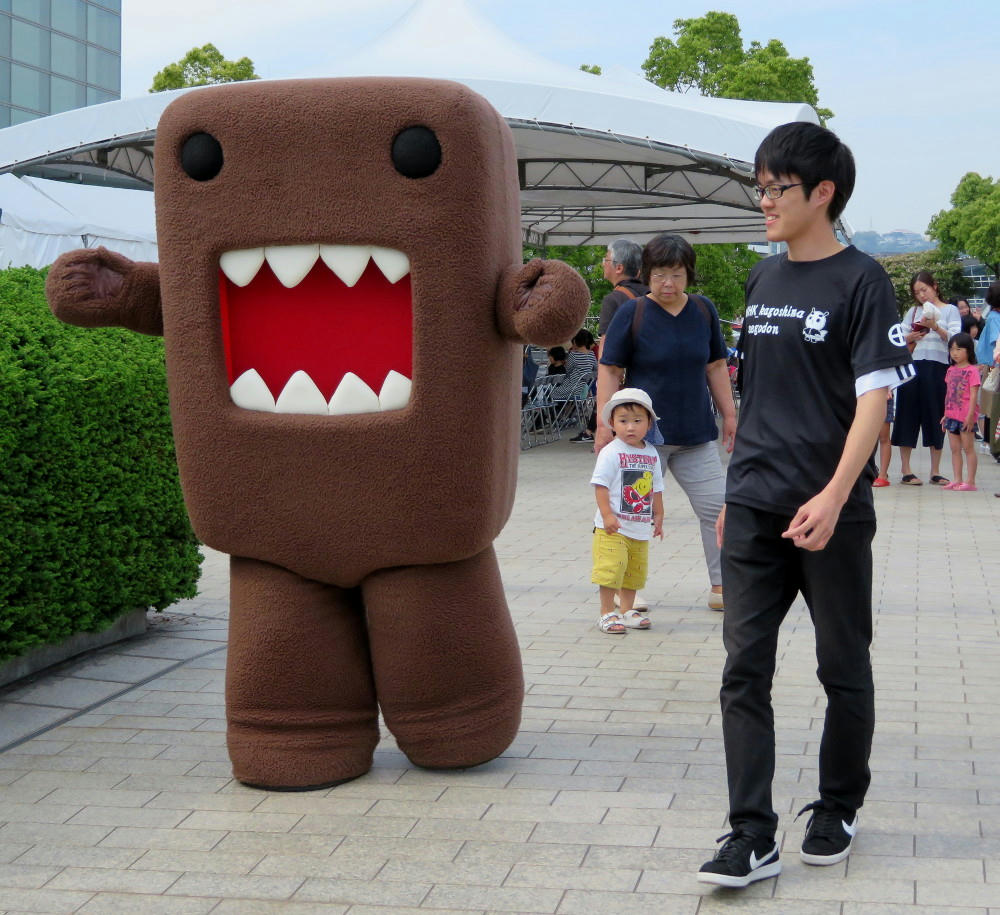 Followed by the character himself. He was going down the parking lot driveway for some reason, just as a group of Dai Hanya dancers was heading for Dolphin Port. When they saw him, everyone excitedly yelled out his name. It's nice to be popular.
And that was that for me for the NHK part of the weekend.