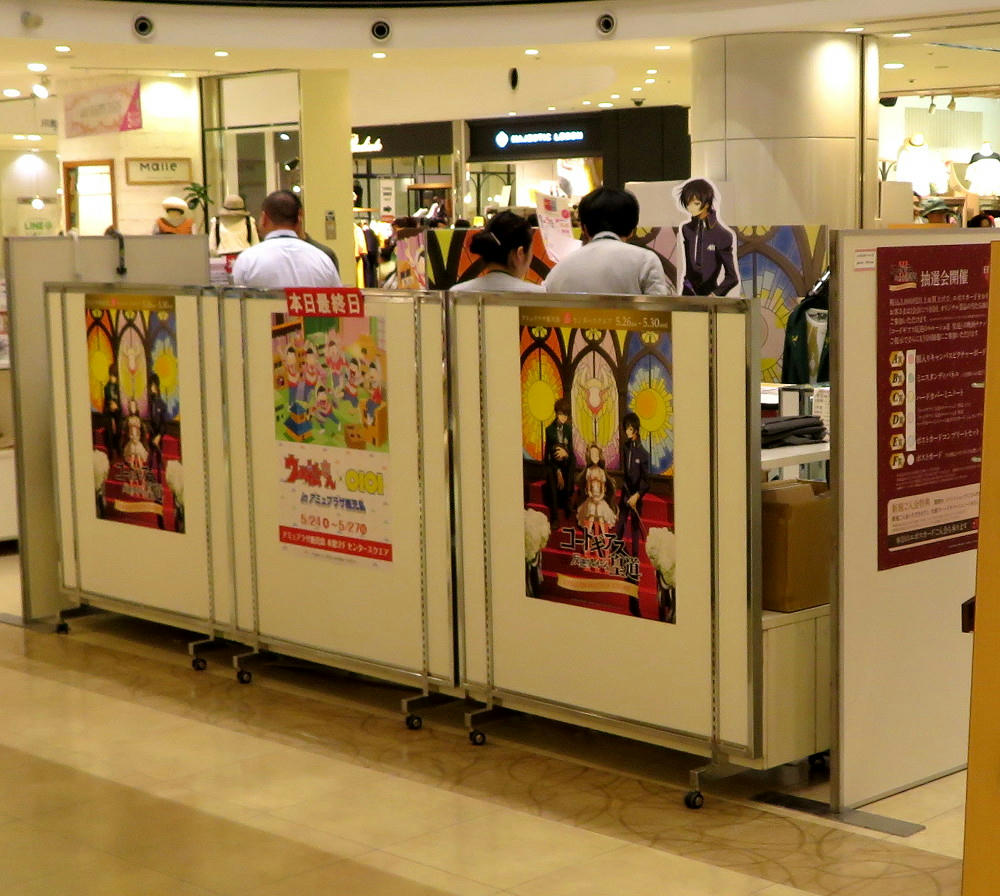 Pop-up shops are becoming more common now, I guess. I haven't been paying that much attention to them. Basically, they're just a temporary arrangement of tables and/or shelves for selling themed goods. Over the last week, there was a combined
Osumatsu-san
,
Code Geass
goods pop-up shop in the Amu Plaza department store. Mainly shirts, snacks, and some jewelry.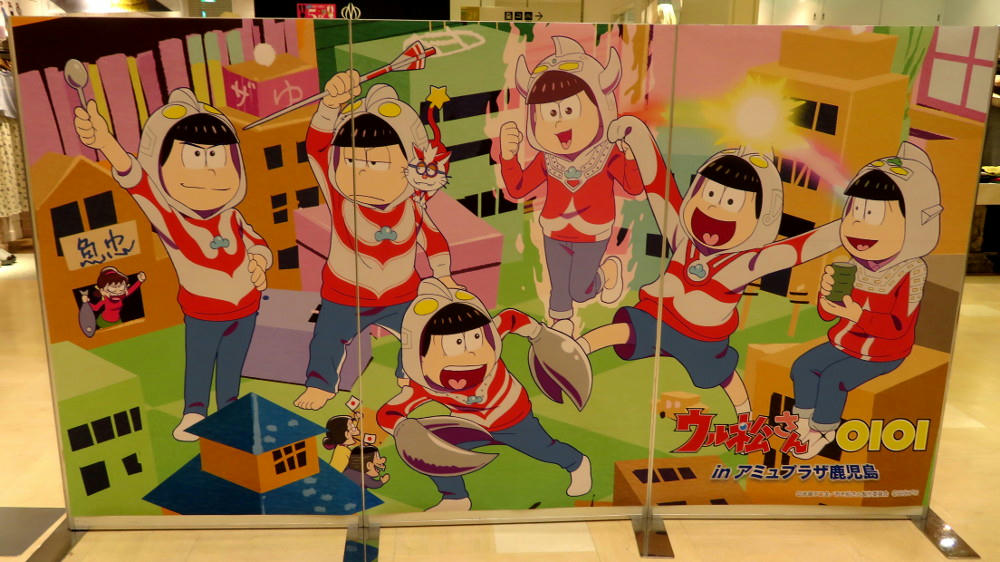 Osomatsu-san
is a sequel of sorts to
Fujio Akatsuka's
(
Tensai Bakabon
)
Osomatsu-kun
series. I don't care for the updated character designs or story at all, so I haven't been following it, but it's really being over-merchandized. And, actually, there's a second joke here, in that the Osomatsu brothers are cosplaying Ultraman (referred to as an "Uru-Matsu collaboration").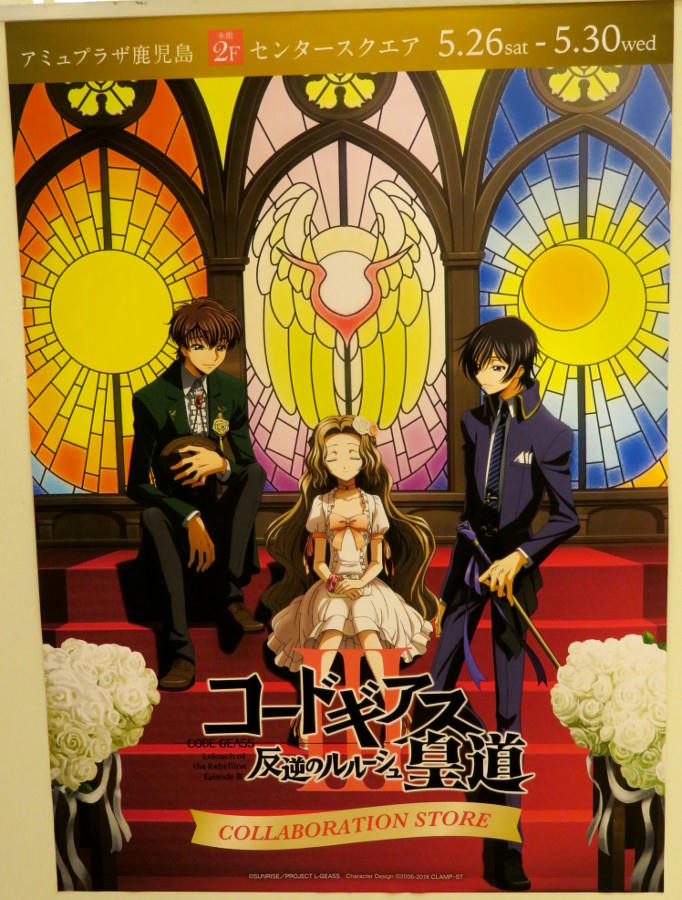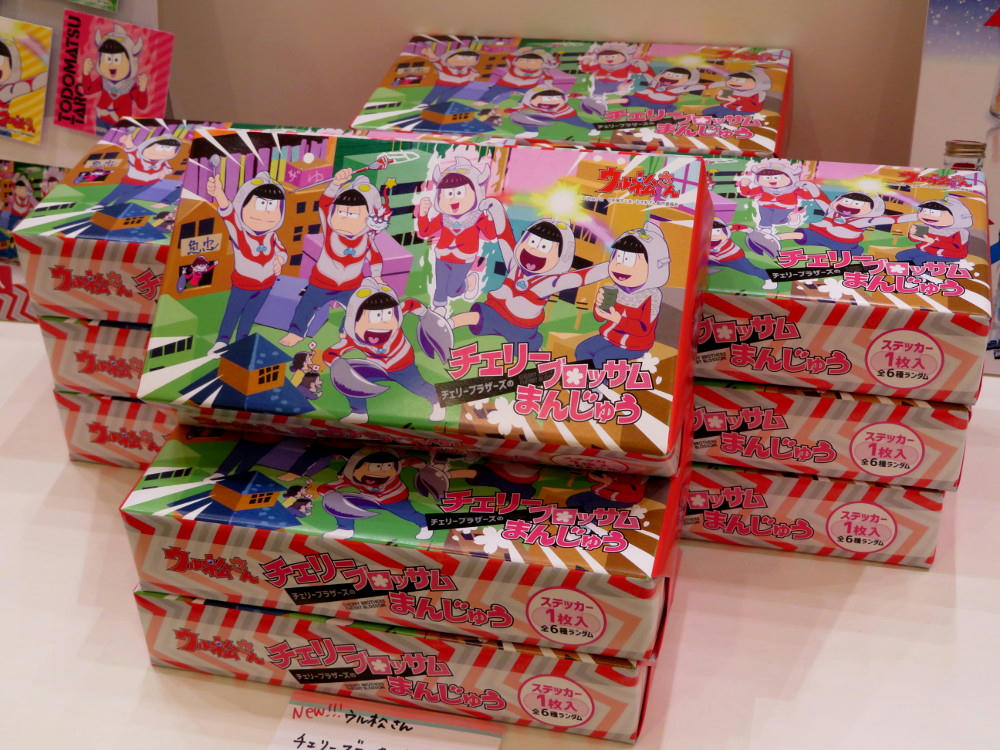 Osomatsu manju (snack cakes). This stuff is all overpriced, so I didn't bother buying anything this time.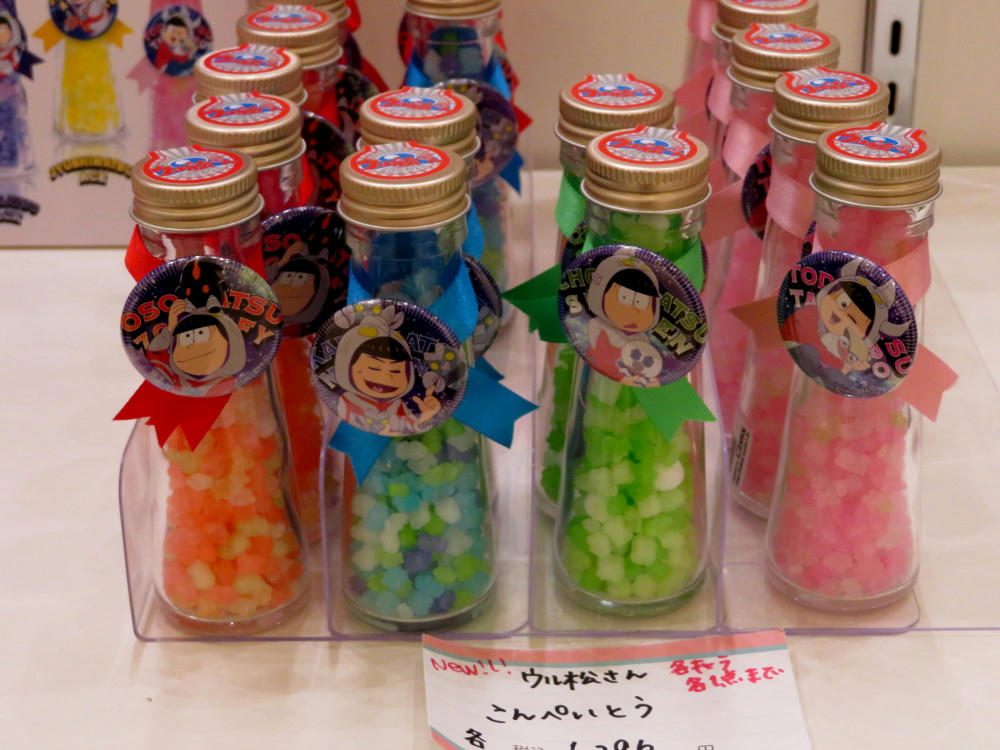 I'm not sure if this stuff is hard sugar candy, or bath salts. Probably be a bad idea to make a mistake either way.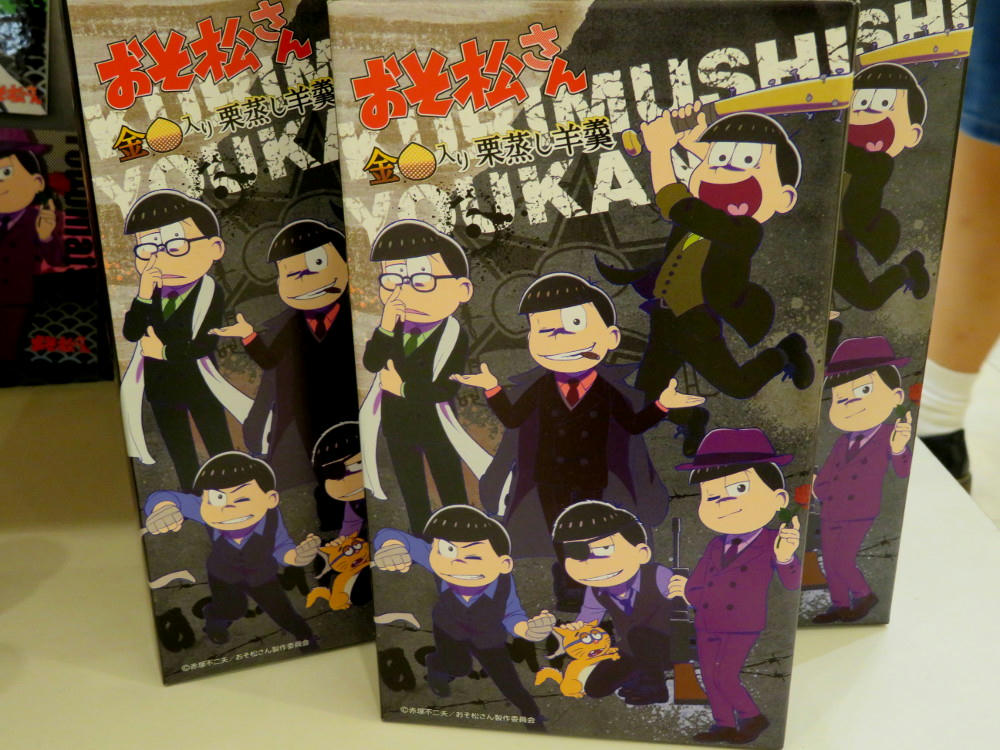 Osomatsu as gangsters.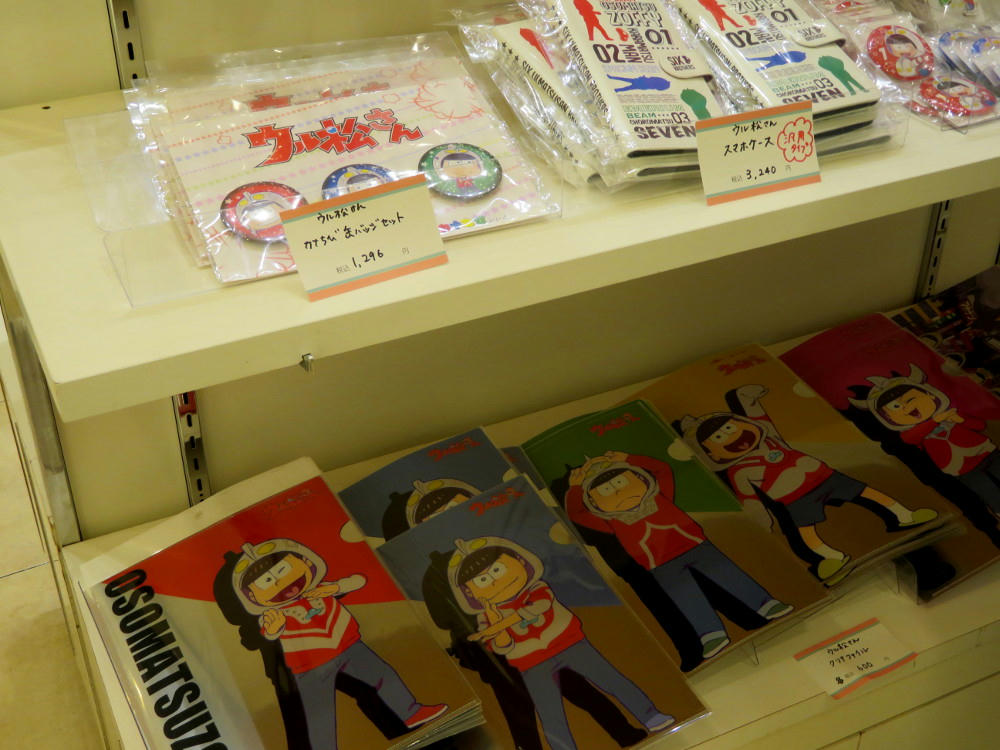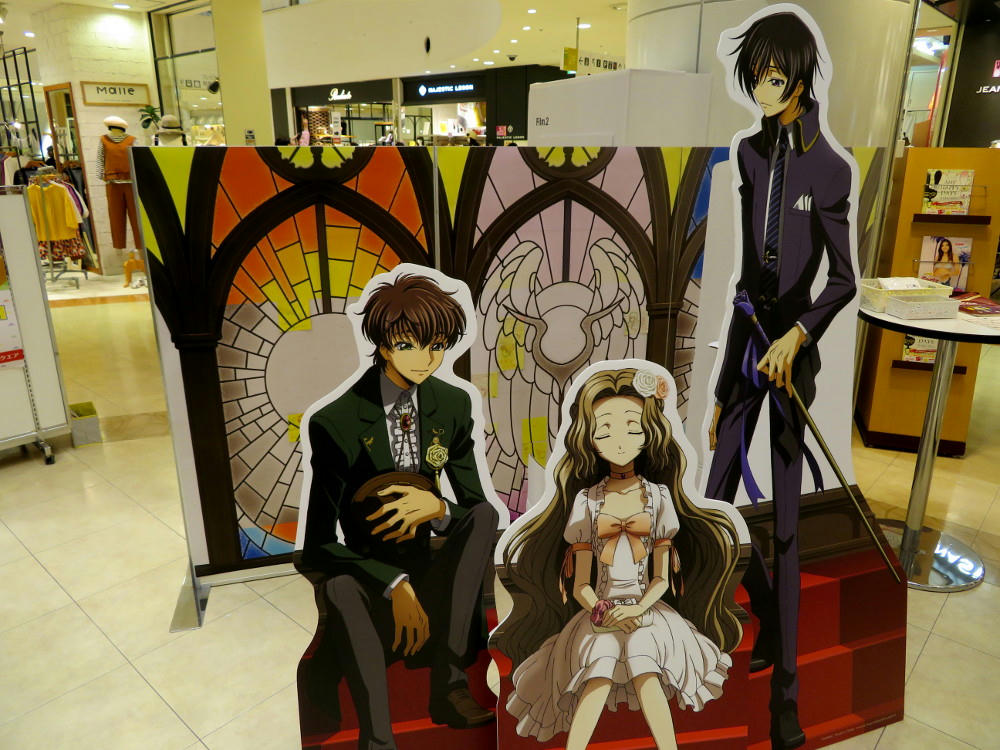 Code Geass
photo pose board.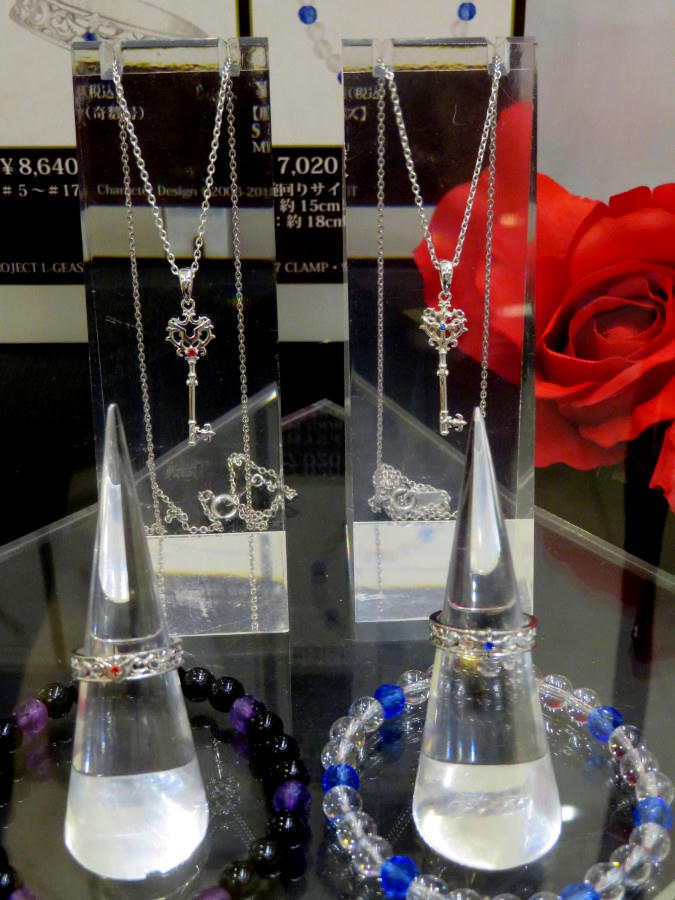 Code Geass
-inspired jewelry from a company called The Kiss.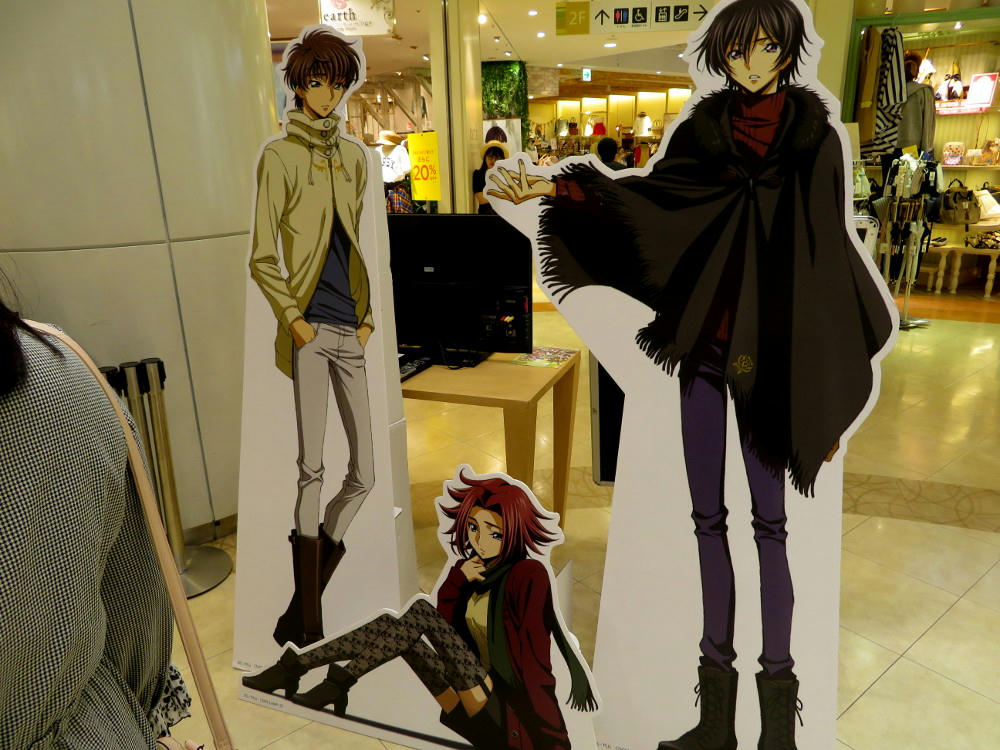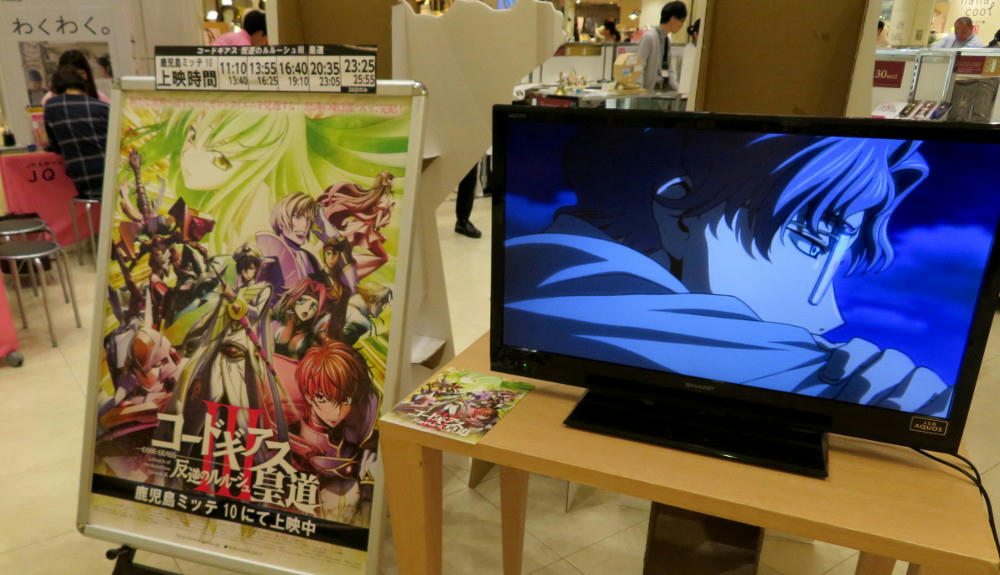 The TV was just showing little highlight clips from
Code Geass
in a loop. Note, the table in the background is set up for promoting JQ Card credit cards. This was really the main purpose for this pop-up shop, to get people to sign up for the JQ card. Very mercenary.